Stephanie is a cherished member of the Sampling America writing team, dedicated to crafting captivating narratives that transport readers to thrilling adventures across the country and beyond.
One of the last discovered European countries is Portugal. This little-known destination offers a multitude of landscapes from bustling cities, white sand beaches, and tropical jungles.
Located in the Southern Iberian Peninsula, this country borders Spain on the European side and faces Morocco to the south. Follow along to find Portugal's best-kept secrets for your next European adventure.
Costa Nova, Porto
The stunning, colorful, striped houses in Costa Nova are a completely unique sight. Located on the ocean, this town was once a thriving fishing village but today acts as a busy tourist destination waiting to be visited.
The small town sits on a sandy beach filled with palm trees; it feels like a beautiful mixture of tropical vegetation in a warm European city.
Azenhas do mar
This tiny fishing village is a short 50-minute drive from the central city of Lisbon. The ancient fishing village flanks the cliffs, staring over the ocean to create one of the most daring views in the country.
Be sure to grab a sweater, as this village gets very windy. It has remained a less popular spot due to the fact that sunbathing and sitting on a patio sipping a cocktail aren't typical activities. The classic Portuguese seafood cuisine is a main attraction in this stunning town.
Quinta da Regaleira, Sintra
Home to some of the best castles in Europe, Sintra is straight out of a fairytale. Quinta da Regaleira is a World Heritage Site by UNESCO, and it's easy to see why when peering into the well-maintained castle walls.
The 16th-century castle features a Renaissance-style manor. While the entire castle is a magical experience, most tourists come to gaze down the Imitation well. A massive ceremonial well that features a spiral staircase and a tunnel system. The mysterious labyrinth is an other-worldly example of medieval architecture.
Berlengas Archipelago, Peniche
The small fishing village is a bite of paradise in an already gorgeous country. Located about an hour outside of Lisbon and a 10-minute boat ride from Peniche, the Berlegnas Archipelago looks like a medieval fortress in the Mediterranean.
The main island has a stone castle built in 1513 with the support of Queen Eleanor of Viseau. Monks established the Order of Sāo Jerónimo to assist victims of frequent shipwrecks. The fort has also acted as a military defense, and today, it is a stunning tourist destination offering in-depth tours.
Odeceixe, Algarve
One of Portugal's most stunning natural beaches is located in the parish of Odeceixe, a steeply inclined hill that divides multiple regions.
The area is accessible by car, and while this place is not popular enough to have any hotels, it does have some private accommodations for rent. It can also be a stop on a longer road trip through the coast of this stunning country.
Ilhas das Flores, Azores
Ilha das Flores is one of the reasons why Portugal is hailed as a tropical destination. The majestic mountains crescendo in a massive waterfall that fills the view of the coastline.
This gem actually has its own microclimate, which means that the climate only exists in a very small area of the country. Be sure to stop by a local restaurant to try the famous guava jam from fruit grown on this stunning island.
Bom Jesus, Braga
This massive structure is called "Bom Jesus do Monte"; it's a breathtaking sanctuary dedicated to appealing to the five senses on the five levels of the building.
The Portuguese Catholic shrine sits just outside the city of Braga in the northern part of the country. This stunning destination should be experienced by anyone visiting Portugal.
The 16 Best National Parks to Visit in June For Summer Fun
Are you looking for the perfect summer adventure? Look no further than these top national parks to visit in June! From the stunning wildflower displays at Lassen Volcanic National Park to the world-class whitewater rafting at New River Gorge National Park, this article provides insider tips and recommendations for an unforgettable outdoor experience. Don't miss out on the chance to explore these breathtaking natural wonders during one of the best months of the year!
6 National Parks To Avoid This Summer (And The Alternatives)
Are you planning a summer trip to a national park but want to avoid the crowds? Look no further than this article, which provides insider tips on which popular national parks to avoid and offers recommendations for six alternative destinations that offer unique experiences and stunning natural beauty. From exploring rugged peaks and pristine lakes at North Cascades National Park to discovering the geological history of Capitol Reef National Park, this article has everything you need to plan an unforgettable outdoor adventure this summer.
Best 16 Utah Vacation Spots
Are you looking for an unforgettable vacation spot with breathtaking natural beauty? Look no further than Utah! With stunning national parks like Zion and Bryce Canyon, as well as unique attractions like the Homestead Crater and Dead Horse Point, Utah has something for everyone. This article provides insider tips and recommendations for the best places to visit in Utah, from hiking to skiing to soaking in natural hot springs. Don't miss out on the chance to explore this incredible outdoor playground!
5 Waterfalls in Zion National Park For A Fabulous Day Out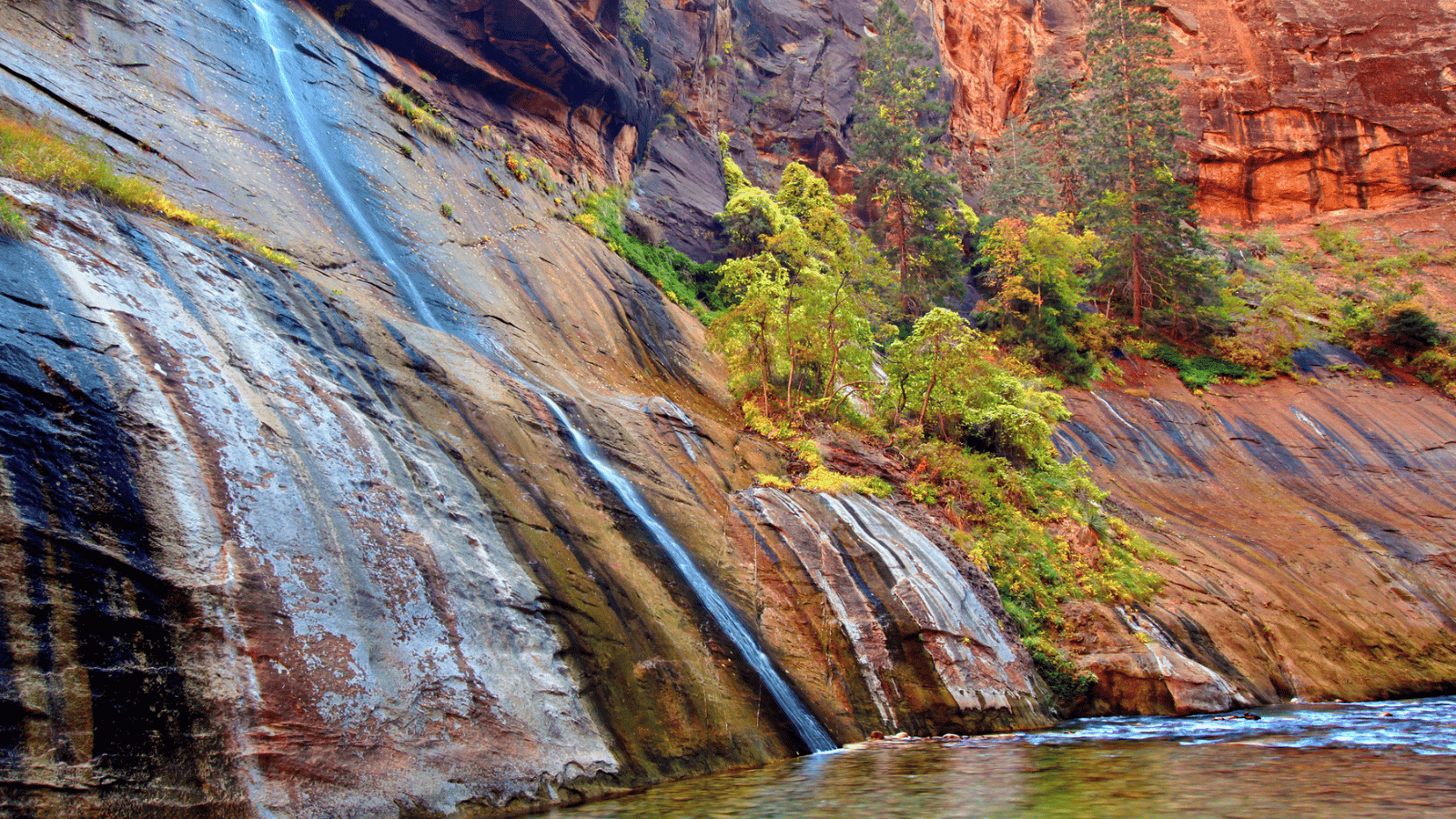 Are you a nature enthusiast looking for an outdoor adventure that will take your breath away? Look no further than Zion National Park in southwestern Utah! This article explores the park's stunning waterfalls, including the moderate hike to Archangel Falls and the more challenging Upper Emerald Pools. But that's not all – the article also highlights other natural attractions in the park, such as The Great White Throne and the Court of the Patriarchs. Don't miss out on the chance to explore this gorgeous landscape and experience the beauty of Utah's unique natural wonders!