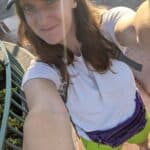 Kelsey is a freelance writer based in Southern Virginia. She enjoys traveling with her family to destinations from national parks to amusement parks and loves sharing tips and stories from along the way.
Extreme travel has a certain allure! Whether you dream of climbing sky-high mountain peaks, spotting rare and dangerous wildlife, or backpacking over rugged terrain, there's something exciting about an adventure with just a hint of danger.
Dangerous travel spots have a dark side, though, and some of these extreme travel destinations claim lives every year. Here are 7 risky destinations that you should think twice before visiting.
The Great Barrier Reef, Australia
The Great Barrier Reef is one of the world's most popular tourist destinations, but it's also home to dangerous wildlife, including box jellyfish, sharks, and crocodiles. Visitors are advised to take precautions and to stay in designated safe areas. New swimming regulations that required vulnerable swimmers to wear life jackets were introduced in 2018 after 10 swimmers died there in 2016.
Mount Everest, Nepal
Climbing Mount Everest is considered one of the most dangerous activities in the world but also one of the most popular. Despite the risks, thousands of people attempt to climb the mountain every year. On average, 5-10 people die climbing Everest each year, so think hard before you decide to tackle this peak!
The Amazon Rainforest, Brazil
The Amazon is the largest rainforest in the world and home to a variety of dangerous wildlife, including anacondas, jaguars, and piranhas. Despite the risks, many people visit the rainforest for its natural beauty and unique wildlife. Wildlife tourism is increasingly popular in the Amazon, but it can be dangerous and is often considered cruel to the animals.
Yellowstone National Park, Wyoming, USA
Yellowstone is home to a variety of dangerous wildlife, including grizzly bears, wolves, and bison. Rules and regulations are in place to keep the animals and visitors safe, but people sometimes get too close and try to touch or even take selfies with these animals, which can result in injury or death. The park is also home to geysers and hot springs that can be deadly if people get too close.
Grand Canyon, Arizona, USA
While the Grand Canyon is a popular tourist destination, it's also a dangerous one. Every year, hikers and visitors fall to their deaths from the steep cliffs. Heat stroke is also a common problem, with temperatures reaching over 100 degrees Fahrenheit in the summer months. The National Park Service recommends staying on the designated walkways and keeping back at least 6 feet from barriers in order to stay safe.
The Danakil Depression, Ethiopia
Visiting the Danakil Depression offers both excitement and danger, where extreme elements create a truly risky experience. Located in Ethiopia's northeast, the Danakil Depression is one of the hottest and most inhospitable places on Earth. With temperatures reaching up to 145 degrees Fahrenheit, it's not a place for the faint-hearted. While overland tours of this "gateway to Hell" are available, safety-minded travelers might choose a helicopter tour instead.
The Chernobyl Exclusion Zone, Ukraine
Are you surprised to learn that the Chernobyl Exclusion Zone is a destination for tourists and visitors? I was! The Chernobyl Exclusion Zone is the site of the worst nuclear disaster in history. The area is still highly radioactive, and exposure to the radiation can be deadly. Despite this, many travelers still visit. Of course, it's important to note that no visitors have ever been killed or hurt as a direct result of visiting the Exclusion Zone.
8 Most Unique Places To Kayak In The US- Stunning Beauty
Looking for a unique and thrilling way to explore the natural beauty of the United States? Look no further! From the bioluminescent bays of Puerto Rico to the rugged beauty of the Apostle Islands in Wisconsin, there's something for every adventure seeker.
The 10 Most Beautiful Hikes In The US- Discovering America
This article highlights the most beautiful hikes in the US from California to Maine. Whether you're a seasoned hiker or just starting out, there's a trail on this list that will leave you awe-inspired. So, put on your hiking boots and get ready to explore the diverse and awe-inspiring landscapes of America's most beautiful hiking destinations.
10 National Parks To Skip If You Have Young Children
This article is a must-read if you're planning a national park trip with young children! Don't get stuck in rugged terrain, limited water access, or super-long hiking distances with your kiddos! Learn about the challenges and potential dangers of visiting these parks with young children and plan your trip accordingly for a safe and enjoyable experience.