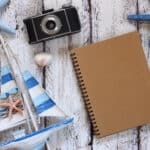 Taylor is a versatile writer and member of the Sampling America team, sharing enthralling narratives inspired by journeys across the country and beyond.
With the Fourth of July right around the corner, you may have plans for your fun celebrations.
But if not, there are tons of truly special places you can spend your Independence Day around the country to really have an exciting day.
Washington, D.C.
Starting off strong, spending the Fourth of July in the nation's capital is a great way to have one of the best celebrations. There's a plethora of things to do in the area for a holiday full of fun. During the day, you can visit the several monuments, memorials, and museums around D.C. before snagging a spot at the National Mall for the annual concert: "A Capitol Fourth." After the exciting show, you can watch the stunning fireworks above the well-known monuments.
Mount Rushmore, South Dakota
The Black Hills mountain range in South Dakota is where you can find the iconic Mount Rushmore and a two-day-long celebratory event. Aside from visiting the memorial itself and experiencing the ceremonies and presidential performances there, there are also a ton of things to do around the area. These include parades, carnivals, festivals, and more. While there aren't fireworks at Mount Rushmore, you can definitely find a worthwhile firework display nearby!
Philadelphia, Pennsylvania
Another patriotic spot to visit for Independence Day is Philadelphia, Pennsylvania, right where the Declaration of Independence was signed. Here, you can spend your day visiting important American landmarks such as the Independence Hall and the Liberty Bell. Then, you can stop by the exciting annual festival of Wawa Welcome America, which has some beautiful fireworks included.
Boston, Massachusetts
Due to the American Revolution, Boston is another historic city that's perfect for commemorating the Fourth of July. The biggest event here on this special day is the Boston Harborfest which includes historic landmarks, reenactments, music, markets, and more. Plus, there's a gorgeous display of fireworks to end all the festivities.
New York City, New York
With such a big city, you're guaranteed some of the biggest fireworks celebrations on the nation's Independence Day. New York City is a beautiful and fun place to spend the holiday, especially with the famed Macy's 4th of July Fireworks show. More than 60,000 shells of fireworks are launched within a 25-minute timeframe on the East River. You can see this show from several different spots around the city and even attend some block parties.
Nashville, Tennessee
As is promised with Nashville, Tennessee's notoriety with live music, you'll find that one of the biggest Fourth of July events: "Let Freedom Sing!" is definitely worth the visit. This is a huge music festival featuring well-known artists and ends with what is described as the largest fireworks show in the country!
Las Vegas, Nevada
There's certainly no lack of party if you choose to spend your Fourth of July in Las Vegas, Nevada. Aside from the fun attractions, exciting shows, and some of the best pools to avoid the summer heat, you can find several perfect places to watch the gorgeous firework show along the Las Vegas Strip.
Orlando, Florida
There's no better fireworks expert than Walt Disney World in Orlando, Florida. While you can catch beautiful fireworks anytime here, a special show is put on every Independence Day at the Magic Kingdom and EPCOT parks. More popular fireworks displays can also be seen at SeaWorld, Lake Eloise, and Lake Enola.
St. Louis, Missouri
St. Louis, Missouri is the perfect place for a fun summer celebration of Independence Day. From parades to cruises to festivals, there's something to do all around the city. At the end of the day, you can settle back to enjoy an absolutely stunning fireworks display against the backdrop of the iconic Gateway Arch.
Addison, Texas
Right outside of Dallas, Texas, Addison is a town that's mostly known for its spectacular fireworks show: Kaboom Town! While you can watch the 25-minute-long show from anywhere nearby, you can get up close in Addison Circle Park, where there's live music and vendors. Plus, before the actual display, there's a pretty neat Airshow!
8 Most Unique Places To Kayak In The US- Stunning Beauty
Looking for a unique and thrilling way to explore the natural beauty of the United States? Look no further! From the bioluminescent bays of Puerto Rico to the rugged beauty of the Apostle Islands in Wisconsin, there's something for every adventure seeker.
The 10 Most Beautiful Hikes In The US- Discovering America
This article highlights the most beautiful hikes in the US from California to Maine. Whether you're a seasoned hiker or just starting out, there's a trail on this list that will leave you awe-inspired. So, put on your hiking boots and get ready to explore the diverse and awe-inspiring landscapes of America's most beautiful hiking destinations.
10 National Parks To Skip If You Have Young Children
This article is a must-read if you're planning a national park trip with young children! Don't get stuck in rugged terrain, limited water access, or super-long hiking distances with your kiddos! Learn about the challenges and potential dangers of visiting these parks with young children and plan your trip accordingly for a safe and enjoyable experience.