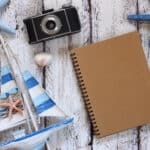 Elizabeth is an experienced traveler and writer with bylines in several popular travel publications. She currently co-owns a small digital travel publication and spends her free time writing, taking photos, and traveling.
Witnessing the Northern Lights' natural display is akin to being transported to an ethereal realm, surrounded by a glow so mesmerizing it'll leave you spellbound.
Imagine standing in a remote location, away from the city's hustle-bustle, and watching the sky come alive with dancing curtains of light. You can do just that by visiting one of the following ten remote cities.
Tromso, Norway
Located in Norway, Tromso is known as the gateway to the Northern Lights, making this Arctic city one of the best places on Earth to experience the aurora borealis. With plenty of other things to see and do, including visiting the Polar Museum, Tromso is the ultimate winter destination.
Kiruna, Sweden
The Swedish town of Kiruna is home to the world's first and largest ice hotel. It's also an excellent spot for Northern Lights hunting and offers plenty of activities to fill your winter days. From dogsledding to snowmobiling, Kiruna has it all.
Ivalo, Finland
Ivalo is one of the most remote locations in Finland, making it the perfect place to escape the hustle and bustle of daily life as well as the light pollution that makes it impossible to see the Northern Lights in larger cities. With its vast Arctic wilderness, rare wildlife, and, of course, the Northern Lights, Ivalo is a must-visit destination for outdoor enthusiasts.
Svalbard Archipelago
Located between Norway and the North Pole, the Svalbard Archipelago is a unique destination that takes you deep into the heart of the Arctic. Witness the Northern Lights in this untouched wilderness and try your hand at dog sledding or snowmobiling.
Reykjavik, Iceland
Reykjavik is the capital city of Iceland and an ideal destination for those interested in combining a trip to see the Northern Lights with the chance to indulge in other winter activities like visiting the Blue Lagoon. It's a great spot to start a longer Arctic adventure and offers a unique blend of cosmopolitan vibes and natural attractions.
Yellowknife, Canada
Yellowknife is a remote city in Canada that offers a winter wonderland experience like no other. Situated on the shores of Great Slave Lake, you can witness the Northern Lights dancing over the sky before venturing out to explore the rest of the beauty of the Canadian Arctic.
Fairbanks, United States
Fairbanks is the Northern Lights capital of Alaska and the perfect location for those looking to combine aurora chasing with adventure activities. From ice fishing to dog sledding, Fairbanks is a top spot for anybody interested in adventure or photography.
Abisko National Park, Sweden
Abisko National Park is a true haven for travelers eager to see the Northern Light in person. With a unique microclimate that creates clear skies, the park offers one of the best places to snap photos of the aurora borealis in all of Scandinavia. During the day, you can enjoy activities such as snowmobiling or skiing.
Rovaniemi, Finland
Rovaniemi is the official hometown of Santa Claus, so it's fitting that there are plenty of cozy igloos to stay in and reindeer to pet before preparing for a magnificent show in the sky. Witness the stunning Northern Lights here while also enjoying a range of outdoor winter activities, including snowshoeing, ice fishing, and husky safaris.
Kangerlussuaq, Greenland
Kangerlussuaq is located in Greenland and offers a true Arctic adventure for eager explorers. Home to stunning ice-covered scenery, abundant wildlife, and almost no light pollution, Kangerlussuaq is a winter destination like no other.
8 Most Unique Places To Kayak In The US — Stunning Beauty
Looking for a unique and thrilling way to explore the natural beauty of the United States? Look no further! From the bioluminescent bays of Puerto Rico to the rugged beauty of the Apostle Islands in Wisconsin, there's something for every adventure seeker.
The 10 Most Beautiful Hikes In The US — Discovering America
This article highlights the most beautiful hikes in the US from California to Maine. Whether you're a seasoned hiker or just starting out, there's a trail on this list that will leave you awe-inspired. So, put on your hiking boots and get ready to explore the diverse and awe-inspiring landscapes of America's most beautiful hiking destinations.
10 National Parks To Skip If You Have Young Children
This article is a must-read if you're planning a national park trip with young children! Don't get stuck in rugged terrain, limited water access, or super-long hiking distances with your kiddos! Learn about the challenges and potential dangers of visiting these parks with young children and plan your trip accordingly for a safe and enjoyable experience.