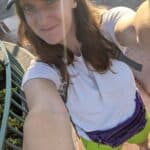 Kelsey is a freelance writer based in Southern Virginia. She enjoys traveling with her family to destinations from national parks to amusement parks and loves sharing tips and stories from along the way.
The extreme temperatures plaguing the US this summer aren't just uncomfortable or inconvenient. For some travelers, they've been deadly.
So far, five people have died from heat-related causes in national parks, and two more have lost their lives to heat exhaustion in a state park, putting 2023 on track to be the deadliest year on record for deaths due to heat in our nation's parks.
Deaths in Big Bend, Death Valley, Grand Canyon, and Valley of Fire
Death Valley National Park is known for its high temperatures and arid conditions. The current heat wave has turned the already extreme environment even less forgiving.
Two men, ages 71 and 65, have died in Death Valley this summer in separate incidents. On the days that these hikers lost their lives, temperatures reached daytime highs of 121 and 126 degrees Fahrenheit.
At the end of June, a teenage boy died due to apparent heat-related causes in Big Bend National Park, where the temperature had reached 119 degrees. The boy's stepfather also passed away after crashing his car while going to get help for the boy.
Grand Canyon National Park also saw a heat-related casualty this summer when a 57-year-old woman died hiking in 100-degree weather in the park.
On July 23, the two latest losses of life due to hiking in the heat occurred. Two women, ages 29 and 34, died in Valley of Fire State Park in Nevada.
Staying Safe in the Heat
If you choose to go hiking during the heat wave, there are some things you can do to stay safe and beat the heat.
Hike early in the morning while temperatures are low. Wear light-colored clothing, and carry sufficient water- at least a liter, but more is better!
Better Places To Hike This Summer
Avid hikers looking for somewhere to safely hike during this heat wave can choose national parks where temperatures are more mild. Consider Olympic National Park, where the temperate rainforests and proximity to the coast offer cooler temperatures and refreshing ocean breezes.
On the East Coast, Acadia National Park is another great choice. The sea breezes and forested paths offer welcome relief from the scorching heat.
Other national parks with more temperate climates are Mount Rainier National Park, Rocky Mountain National Park, and Denali National Park. If you want to visit parks like Death Valley and Big Bend, consider saving the visit for fall or winter.