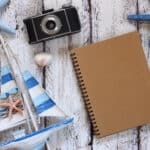 Elizabeth is an experienced traveler and writer with bylines in several popular travel publications. She currently co-owns a small digital travel publication and spends her free time writing, taking photos, and traveling.
For those wishing to experience magical realism first-hand, Colombia awaits with open arms, ready to embrace you in a whirlwind of colors, flavors, and thrills.
With its lush Amazon rainforest to the dazzling Caribbean beaches, this South American gem promises a sensory explosion like no other. Whether you're a culture vulture, a nature enthusiast, or a party animal, Colombia's got your passport to paradise stamped and approved. However, don't plan your trip without considering these 10 tips first.
Master the Art of Street Food
Colombia is a food lover's paradise, and the best way to taste its soul is through the bustling street food scene. Savor the delectable arepas, let your taste buds dance to the flavors of empanadas, and indulge in exotic fruits you've likely never heard of but will instantly fall in love with. Be bold, let your taste buds roam free, and don't forget to say gracias to the local vendors.
Embrace the Rhythms of Salsa
Salsa is the heartbeat of the nation, and you can't resist its passionate allure when visiting Colombia. Whether you're a pro or have two left feet, hit the dance floor with the locals and let the music carry you away. Your hips may lie, but your heart won't as you become one with the salsa fever (head to Cali for the best beats).
Hike to the Lost City
Step into the pages of history as you trek through the dense jungles to reach the Lost City, Colombia's answer to Machu Picchu. This awe-inspiring ancient wonder will reward your efforts with breathtaking views and a profound connection to the past. A bucket-list adventure like this will forever etch memories in your wanderlust-filled soul.
Unwind in the Coffee Region
Calling all coffee connoisseurs! Colombia's coffee region, made up of the three main cities of Manizales, Pereira, and Armenia, beckons with its lush fincas and rich aromatic brews. Discover the secrets behind that perfect cup of joe, wander through emerald-green landscapes, and let the tranquility of the countryside work its magic on your spirit. The only risk, as one tourism campaign once said, is that you'll never want to leave…
Get Lost in Cartagena's Magic
Prepare to be bewitched by Cartagena, a fairytale city where cobblestone streets lead to colonial wonders. Wander through the enchanting old town, where colorful facades greet you at every turn, and let the vibrant Caribbean spirit envelop you. It's a place where history dances with modernity, and you're invited to join the party.
Dive into Caribbean Waters
Escape to paradise on Colombia's Caribbean coast, where turquoise waters and powdery white sands await. Snorkel through coral reefs teeming with marine life, soak up the sun on idyllic beaches, and let the ocean waves wash away your worries. If you have time, plan a visit to San Andres to experience the Sea of Seven Colors.
Connect With Indigenous Cultures
Colombia's cultural tapestry is woven with threads from indigenous communities. Immerse yourself in their traditions, stories, and rituals as you visit remote villages nestled in the heart of nature. Expand your horizons and learn from the wisdom of the land's original inhabitants, but be respectful of their boundaries and customs.
Party Like a Colombian
Colombians know how to celebrate life, and you're invited to join the fiesta! From electrifying festivals to pulsating nightlife, the party scene here is next-level. So put on your dancing shoes and get ready to experience the true meaning of "rumba" — a never-ending party full of joy, laughter, and great food.
Learn a Bit of Español
Don't stop at simply learning how to say "hola, amigo." While many Colombians speak English, learning a few Spanish phrases will open doors and hearts. Embrace the language, make new friends, and show your appreciation for the country's vibrant culture. Trust us — trying to speak a few words with locals will add a sprinkle of magic to your adventure.
Embrace the Unexpected
In Colombia, serendipity reigns supreme. Embrace the unexpected twists, go with the flow, and let spontaneity be your guide. You never know what wonders you'll encounter, what friendships you'll forge, or what stories you'll collect along the way. Learn to love the chaos that is (sometimes) Colombia — it's all part of the magic.
8 Most Unique Places To Kayak In The US- Stunning Beauty
Looking for a unique and thrilling way to explore the natural beauty of the United States? Look no further! From the bioluminescent bays of Puerto Rico to the rugged beauty of the Apostle Islands in Wisconsin, there's something for every adventure seeker.
The 10 Most Beautiful Hikes In The US- Discovering America
This article highlights the most beautiful hikes in the US from California to Maine. Whether you're a seasoned hiker or just starting out, there's a trail on this list that will leave you awe-inspired. So, put on your hiking boots and get ready to explore the diverse and awe-inspiring landscapes of America's most beautiful hiking destinations.
10 National Parks To Skip If You Have Young Children
This article is a must-read if you're planning a national park trip with young children! Don't get stuck in rugged terrain, limited water access, or super-long hiking distances with your kiddos! Learn about the challenges and potential dangers of visiting these parks with young children and plan your trip accordingly for a safe and enjoyable experience.