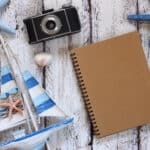 Elizabeth is an experienced traveler and writer with bylines in several popular travel publications. She currently co-owns a small digital travel publication and spends her free time writing, taking photos, and traveling.
Breckenridge is where nature paints tranquility and breathes new life into explorers. Beyond the gourmet restaurants, lively bars, and ski resorts, a symphony of majestic lakes is just waiting to be explored. From sparkling alpine jewels to crystal-clear mirror lakes, we've uncovered 14 of the most stunning lakes near Breckenridge that you have to see!
Sawmill Reservoir
View this post on Instagram

Sawmill Reservoir, a tranquil oasis a mere ten-minute drive from the heart of Breckenridge, beckons outdoor lovers withmanyf activities. Dating back to the inception of the Snowflake ski lift, the reservoir has evolved into a beloved retreat for fishing, canoeing, and hiking. Traverse the easy 1.5-mile trail amidst the quaint charm of Colorado's Summit County, or indulge in a picnic overlooking the picturesque reservoir, teeming with trout.
Goose Pasture Tarn
View this post on Instagram

Located just four miles south of Breckenridge, the serene Goose Pasture Tarnechoesf 1965's industrious dam works along the Blue River. This secluded tarn, a term for smaller mountain lakes, entices visitors with its fishing, kayaking, and canoeing prospects.
Chihuahua Lake
View this post on Instagram

A tantalizing challenge awaits you at Chihuahua Lake, nestlee further from Breckenridge in Montezuma. The seven-mile hike through rocky, high-alpine landscapes rises to a gratifying climax as you spot the distinct blue of the lake, a popular destination for trout-seeking fly-fishers.Withh its mix of adrenaline and calm,this journey promises an unforgettable experience for intrepid travelers.
Dillon Reservoir
View this post on Instagram

Unveil the diverse beauty of Dillon Reservoir, a mere 20-minute drive from Breckenridge. Famed for its recreational multitude since its inception as a dam in 1963, this reservoir is a haven for biking, fishing, kayaking, and winter activities. Although its inviting waters don't permit swimming or waterskiing, the thrill of a trout caught under the Rockies' gaze is an experience unto itself.
Antero Reservoir
View this post on Instagram

A mere 50 miles south of Breckenridge, Antero Reservoir awaits, with its crystal clear waters offering a serene backdrop for a myriad of activities. The reservoir, borne out of a dam built over a century ago, lends itself to wonderful fishing, boating, and kayaking experiences. Close your day with a scenic bike ride alongside the reservoir or with the simplicity of a riverside picnic under the vast, open sky of the free campsite.
Spinney Mountain Reservoir
View this post on Instagram

Uncover a feast of outdoor activities at Spinney Mountain Reservoir, a serene gem a mere 60-mile journey from Breckenridge. The reservoir, originally a rancher's paradise and a wildflower viewer's retreat, now thrives with activities from windsurfing to fishing, all cradled by a historical narrative. From tracing the bends of the South Platte River in your kayak to hiking trails teeming with birdlife, your day trip to this 1980s dam's recreation site will be full of picturesque moments.
Eleven Mile Reservoir
View this post on Instagram

Step back in time and into nature with a visit to Eleven Mile Reservoir, set within a state park just over sixty miles southwest of Breckenridge. As the beating heart of Denver's water supply shaped by the 1932 Eleven Mile Canyon Dam, this reservoir spans a whopping 3,400 acres and offers several fun recreational activities. From sailing and windsurfing to biking along the picturesque trails, Eleven Mile Reservoir is a hotspot for outdoor enthusiasts yearning for their next adventure amidst the echoes of history.
Officers Gulch Pond
View this post on Instagram

Just a 25-minute drive from Breckenridge, Officers Gulch Pond offers a tranquil haven for outdoor enthusiasts. In the shadow of rugged mountains, you can engage in relaxing activities like fishing and kayaking or explore hiking trails edging this high-altitude lake, named after the early settler James Officer. Fancy a more laidback afternoon? Enjoy a picnic beside the pond's shimmering surface (which is stocked with a variety of trout).
Green Mountain Reservoir
View this post on Instagram

Just a 37-mile scenic drive from Breckenridge lies the Green Mountain Reservoir, a 2,125-acre oasis of fun, history, and scenery. Crafted in the 1930s, it's part of an ambitious project to supply water to Denver's growing population. Today, it attracts visitors with its robust offering of activities, from hiking and canoeing to fishing and camping. What sets it apart? You can dive right in—swimming, waterskiing, and wakeboarding are all on the menu.
Blue Lakes
View this post on Instagram

A short 25-minute drive south of Breckenridge brings you to the striking Blue Lakes (not to be confused with their southwestern Colorado namesake). Engage in a tranquil hike through mountain landscapes, following the path of Monte Cristo Creek, and find the perfect spot to fish for trout. Despite their popularity in the summer, the lakes remain pristine, thanks to the enforced "leave-no-trace" motto.
Mohawk Lakes
View this post on Instagram

Slightly off the beaten track, yet only five miles from Breckenridge, lies the tranquil beauty of the Mohawk Lakes. The trek to these high-altitude gems is brimming with awe-inspiring sights, from the cascading Continental Falls to a stunning altitude-bound view of Mount Helen. The journey culminates in the breathtaking sight of the Upper Mohawk Lake cradled in a steep-walled bowl. Here fishing enthusiasts can also have their fill as they cast for cutthroat trout in the jade-hued waters.
Montgomery Reservoir
View this post on Instagram

Picture yourself 14 miles south of Breckenridge, ensconced in the grandeur of the Rockies' towering "14ers" at Montgomery Reservoir. This high-altitude retreat, perched nearly 1,000 feet higher than much of Breckenridge, invites you to explore its untouched terrains and reel in cut bow and rainbow trout from its 95-acre expanse. And, there's more than nature to marvel at—the reservoir is a testament to the audacious 1957 construction of the Montgomery Dam, diverting water across the Continental Divide via the Hoosier Tunnel.
Lake Emma
View this post on Instagram

The moderately challenging hike up a well-established trail, ascending from almost 12,000 feet, unveils the exquisite high alpine Emma Lake, complete with a rocky peninsula offering premium views of the surrounding peaks. Enjoy the sight of a jagged ridge leading up to Mt. Democrat and Mt. Buckskin, an epic landscape painting that's surely worth the climb.
Kite Lake
View this post on Instagram

Venture 5.5 miles along the wildflower and history-rich Buckskin Road from Alma and discover the high-altitude haven of Kite Lake. Positioned at 3,658 meters, it's a terrain ripe for exploration, be it angling for alpine trout, navigating the surrounding towering peaks, or merely unwinding amidst nature's grandeur with a leisurely picnic.