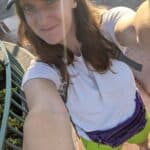 Kelsey is a freelance writer based in Southern Virginia. She enjoys traveling with her family to destinations from national parks to amusement parks and loves sharing tips and stories from along the way.
Hey there, fellow nature enthusiasts!
If you've been itching to explore the breathtaking beauty of national parks without cracking open your piggy bank, then we have some exciting news for you.
It's not free to enter all national parks all the time; of over 400 national parks, preserves, and monuments, there are around 100 that charge a fee to enter, according to the National Park Service.
For five days this year, however, everyone can access all national parks for free. The best news? Three of the five dates this year still haven't happened.
What are you waiting for? It's time to plan your next epic national park getaway in wallet-friendly style!
Fee-Free Days in National Parks 2023
Too Late For This Year: Fee-Free Days Earlier This Year
It's too late to catch the first two fee-free days for 2023. Those occurred on January 16, Martin Luther King Jr Day, and April 22, the first day of National Parks Week.
However, the news isn't all bad. For the past few years, MLK Day and the first day of National Parks Week have consistently made the fee-free list, so you can safely plan a trip for these days in upcoming years, too.
Just remember that MLK Day and National Parks Week don't fall on the same every year, and be sure to consult a calendar.
Don't Miss Out: Fee-Free Dates Left This Year
There's good news for travelers who want to hit the parks on a budget in 2023. Simply plan your travel for one of these three fee-free days:
August 4 – Great American Outdoors Day
September 23 – National Public Lands Day
November 11 – Veterans Day
These dates provide great seasonal variety, so whether you're planning to visit the parks in summer, fall, or winter, one of these dates is sure to be a great fit!
Future Fee-Free Dates
While fee-free days in national parks for 2024 haven't been announced yet, savvy planners can use past patterns to plan their future travel.
Since 2020, Martin Luther King Jr Day, the first day of National Park Week, National Public Lands Day, and Veteran's Day have all made the list. Since 2021, the anniversary of the Great American Outdoors Act has also been included.
Here are the fee-free dates we anticipate for 2024 based on these trends:
January 15, 2024: MLK Day
April 20, 2024: First Day of National Parks Week
August 4, 2024: Great American Outdoors Day
September 24, 2024: National Public Lands Day
November 11, 2024: Veteran's Day
Other Ways To Save On National Parks Admission
If these dates don't align with your travel schedule, you can still save on national park admission! Here are some other ways to cut costs.
Buy An Annual Pass
Consider purchasing an annual pass if you plan to visit multiple national parks this year. For 2023, the cost is $80, and the pass covers everyone in your vehicle for parks that charge a per-vehicle fee.
Fourth Grade Student Pass
If there are elementary-aged children in your family, you're in luck! Students in the fourth grade receive free national park admission for themselves and their families during the year that they are in fourth grade and the summer following that year.
Military Pass
Current military members and their families receive a free Military Annual Pass for admission into national parks. Veterans and Gold Star Families also qualify for free lifetime passes.