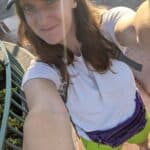 Kelsey is a freelance writer based in Southern Virginia. She enjoys traveling with her family to destinations from national parks to amusement parks and loves sharing tips and stories from along the way.
From flaky fish tacos to spicy barbacoa, there's nothing that hits the spot like a delicious taco! There may be taco joints on every corner, but we all know that some are better than others.
Don't roll the dice on your taco night; try one of these taco joints that have been featured on Diners, Drive-Ins and Dives. With Guy Fieri's stamp of approval, an amazing dinner is in the bag!
South Maui Fish Company, Kihei, Hawaii
The South Maui Fish Company website is quick to warn potential diners that they sell out DAILY. In other words, don't drag your feet when it comes to hitting this Hawaii eatery. This restaurant serves fresh, never frozen local fish in dishes like fish tacos and poke bowls, and all of the fish served here is freshly caught by local fishermen. When it's gone, it's gone, so you'll be wise to plan an early meal at this sea-to-table restaurant.
Tacos Chiwas, Pheonix, Arizona
Tacos Chiwas has been featured on Diners, Drive-Ins and Dives twice, and if Guy Fieri goes back for seconds, you know the food must be good! The tortillas are hand-made, and you can't go wrong with any of their huge variety of tacos. The bean soup is also a must-try!
Santo Taco, Salt Lake City, Utah
Santo Taco owners Claudia and Alfonso came to Salt Lake City decades ago and began working their way through kitchens as they learned English. As their careers progressed, they became ready to open their own homestyle Mexican restaurant, where you can enjoy their delicious cooking! Their tacos, burritos, quesadillas, nachos, and fries are all loaded down with tons of flavorful toppings and made with fresh ingredients.
Tacos Mariachi, Dallas, Texas
At Tacos Mariachi in Dallas, Chef Jesus Carmona brings the authentic flavors of Tijuana street tacos to diners. One of the highlights is his grilled octopus tacos, featuring a delightful combination of spicy pesto salsa, creamy avocado, and cheese. Another must-try dish is the signature Mole Fries, inspired by a local vendor's creative twist on potato chips. Topped with house-made mole, crema fresca, and cotija cheese, these crispy fries have earned high praise from none other than Guy Fieri himself.
Mas Tacos Por Favor, Nashville, Tennessee
Located in East Nashville, Mas Tacos Por Favor has been a beloved Mexican restaurant since the 1970s. They serve up a delectable array of tacos and tamales, including the famous hand-rolled tamales available every Wednesday, alongside specialty tacos like the vegetarian option filled with quinoa and sweet potato, praised by Fieri as "delicious, creative, and hearty." Pair your meal with their refreshing selection of fresh lime margaritas and sangria for a truly delightful dining experience.
Lone Star Taco Bar, Allston, Massachusetts
Lone Star Taco Bar draws inspiration from the owners' experiences in Texas and Southern California. Their menu brings the flavors of Austin, Dallas, Los Angeles, Oaxaca, and Mexico City to the Boston areas, offering robust Mexican street food paired with mezcal and tequila. It has a fun and relaxed atmosphere where friends can gather, enjoy delicious tacos, and savor a variety of margaritas crafted with fresh ingredients and house-made elements.
Bob's Taco Station, Rosenberg, Texas
If you're looking for homestyle cooking, Bob's Taco Station is the place to go! This restaurant prides itself on serving meals just like Bob's mother put on the table, including the famous house-made tamales made from scratch daily. Get a taste of what Guy experienced here and try the carne guisada- you won't regret it!
Jessy's Tienda y Taqueria, Norfolk, Virginia
For the most delicious and authentic Mexican food in the Norfolk/ Virginia Beach area, be sure to visit Jessy's Tienda y Taqueria. You can order fajitas, tacos, burritos, and other classic Mexican dishes, and you'll receive huge portions of tasty food. The guacamole is a favorite, and diners love the margaritas, too!
Taqueria Molcajetes, Santa Rosa, California
Tacos Molcajetes offers a delightful taste of authentic Mexican cuisine with influences from Guadalajara and Michoacán. Embracing the rich flavors of chilis and spices, their dishes are prepared using the traditional Mexican mortar and pestle, the molcajete. A must-try is their Molcajete Mixto, a combination of steak, chicken, shrimp, and vegetables served sizzling, earning rave reviews from none other than Guy Fieri, who described it as one of the best Mexican food experiences he's ever had.
Cholo Soy Cocina, West Palm Beach, Florida
Cholo Soy Cocina serves gourmet-style Latin American street food, all scratch-made from only the freshest ingredients. That means locally-sourced fish, meat smoked in-house, and even freshly made margaritas. Tacos are served a la carte, so you can try every variety that appeals to you!
More Taco Restaurants From Diners, Drive-Ins and Dives
Hungry for more? Check out more Guy-approved taco joints here! We have a comprehensive list of restaurants that have been featured on Diners, Drive-Ins and Dives that are perfect for Taco Tuesday. Take a look!