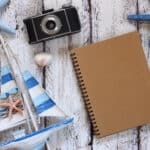 Elizabeth is an experienced traveler and writer with bylines in several popular travel publications. She currently co-owns a small digital travel publication and spends her free time writing, taking photos, and traveling.
Wanna travel around on two wheels? Electric bike rentals are becoming more and more popular for those interested in biking around a city with a bit of added power.
Whether you're an experienced cyclist looking for a challenging ride or a leisurely pedaler looking to take in the sights, these ten destinations have something for every level of rider.
New York City, New York
Start your eBike adventure in the heart of America's most bustling metropolis. With its expanding network of bike lanes and ever-evolving skyline, New York City offers a unique blend of urban exploration and scenic routes such as the Hudson River Greenway.
Hood River, Oregon
Venture west to Hood River, Oregon, where the Post Canyon trail awaits. Known for its diverse terrain and breathtaking views, this trail offers an exhilarating ride for eBikers seeking a taste of the wild.
Gunnison, Colorado
Located in the Rocky Mountains (which means you can pretty much guarantee stunning views wherever you look), Gunnison is home to Hartman Rocks, a trail network that boasts a mix of singletrack and dirt roads. The varying elevations and stunning mountain vistas make it a must-visit destination for biking enthusiasts, especially those with an electric bike.
San Bernardino, California
For a unique and scenic electric biking experience, head over to SkyPark at Santa's Village in San Bernardino. Not only can you enjoy a leisurely ride through the park, but the surrounding forest trails also offer a more adventurous route.
Moab, Utah
Get your adrenaline pumping at Hell's Revenge in Moab, Utah. This off-road trail, known for its slick rock terrain and steep inclines, will challenge even the most experienced cyclists (yes, even on an electric bike).
Shoshone County, Idaho
If you're seeking serene beauty, look no further than the Hiawatha Trail in Shoshone County, Idaho. This former railroad track winds through tunnels and over trestles, offering spectacular views of the Bitterroot Mountains.
Phoenix, Arizona
Experience the desert landscapes of Phoenix on an eBike as you explore the South Mountain Park and Preserve, an area that provides a multitude of trails perfect for biking, complemented by panoramic views of the cityscape and the Sonoran Desert.
Boston, Massachusetts
Historic Boston is an ideal city for biking. Its well-maintained bike paths and dedication to becoming more bike-friendly make it a great spot for urban exploration.
Miami, Florida
With its warm climate and beautiful coastline, Miami is the perfect place to enjoy a seaside bike ride. The city's commitment to bike infrastructure makes it one of the top destinations for cyclists in the United States, regardless of whether you're on an electric bike or not.
Portland, Oregon
Dubbed one of the most bike-friendly cities in the US, Portland offers a variety of trails suited for travelers on two wheels. From urban rides to scenic routes along the Willamette River, there's something for every type of cyclist in Portland.
8 Most Unique Places To Kayak In The US- Stunning Beauty
Looking for a unique and thrilling way to explore the natural beauty of the United States? Look no further! From the bioluminescent bays of Puerto Rico to the rugged beauty of the Apostle Islands in Wisconsin, there's something for every adventure seeker.
The 10 Most Beautiful Hikes In The US- Discovering America
This article highlights the most beautiful hikes in the US from California to Maine. Whether you're a seasoned hiker or just starting out, there's a trail on this list that will leave you awe-inspired. So, put on your hiking boots and get ready to explore the diverse and awe-inspiring landscapes of America's most beautiful hiking destinations.
10 National Parks To Skip If You Have Young Children
This article is a must-read if you're planning a national park trip with young children! Don't get stuck in rugged terrain, limited water access, or super-long hiking distances with your kiddos! Learn about the challenges and potential dangers of visiting these parks with young children and plan your trip accordingly for a safe and enjoyable experience.