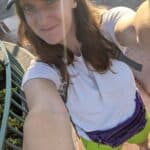 Kelsey is a freelance writer based in Southern Virginia. She enjoys traveling with her family to destinations from national parks to amusement parks and loves sharing tips and stories from along the way.
Dupes, or affordable alternatives to popular products, are all the rage on TikTok in the fashion and beauty spheres. Now, the trend is spreading to travel.
According to Expedia Magazine, destination dupes are just one more way that today's consumers are hunting for a bargain while seeking incredible experiences. Each of these travel spots is just as delightful as the more popular original.
Taipei (dupe for Seoul)
Travelers will appreciate Taipei for its vibrant street food scene, bustling night markets, and the blend of modern and traditional architecture, much like what one might find in Seoul. It's considered a dupe for Seoul due to its similar urban atmosphere, extensive shopping districts, and a cultural landscape that includes both pop culture and historical sites, all while generally being less crowded and more affordable.
Pattaya (dupe for Bangkok)
Pattaya offers a more beach-focused alternative to Bangkok with its lively entertainment scene, countless restaurants, and energetic nightlife. It's a dupe for Bangkok because it provides a slice of Thai urban life with the added benefit of sun-soaked beaches and a plethora of water activities, making it ideal for those seeking both city excitement and seaside relaxation.
Paros (dupe for Santorini)
Paros presents visitors with the charm of a Cycladic island—whitewashed buildings, blue-domed churches, and stunning beaches—without the overwhelming crowds of Santorini. It serves as a dupe because it offers a similarly picturesque Greek island experience, including idyllic villages and rich cultural heritage, often at a more relaxed pace and lower cost.
Curaçao (dupe for St. Martin)
Curaçao is a colorful, cultural, and less tourist-heavy alternative to St. Martin, boasting equally beautiful Caribbean beaches, a diverse heritage, and a unique blend of Dutch, Spanish, and Creole influences. As a dupe, it provides a laid-back island vibe with its own historic Willemstad, recognized as a UNESCO World Heritage Site, alongside ample snorkeling and diving opportunities.
Perth (dupe for Sydney)
Perth offers splendid beaches, a sunny climate, and a burgeoning cultural scene, echoing Sydney's attractions but with a more relaxed West Coast attitude. Travelers looking for an alternative to Sydney's hustle will find Perth's slower pace inviting, with easy access to natural wonders like Kings Park and nearby Rottnest Island, all without forgoing the cosmopolitan perks of a major city.
Liverpool (dupe for London)
Liverpool boasts a rich musical heritage as the birthplace of The Beatles, alongside a vibrant arts scene, historic architecture, and a strong sporting culture. While smaller than London, it's a worthwhile dupe for those seeking an eclectic urban British experience, complete with maritime history at the revitalized Albert Dock and the buzz of modern developments like Liverpool ONE.
Palermo (dupe for Lisbon)
Palermo enchants visitors with its labyrinthine streets, grand historical monuments, and a culinary scene that fuses myriad influences, much like Lisbon. It stands as a dupe with its similar Mediterranean charm, historic layers dating back to ancient civilizations, and a seaside ambiance, all complemented by Sicilian zest and fewer tourists.
Quebec City (dupe for Geneva)
Quebec City, with its cobblestone streets and French-speaking population, exudes a European flair that can remind one of Geneva. It's a dupe because of its picturesque Old Town, which is a UNESCO World Heritage treasure, its vibrant cultural scene, and the surrounding natural beauty, offering a Francophone experience in North America.
Sapporo (dupe for Zermatt)
Sapporo, known for its annual snow festival and world-class skiing, provides a comparable winter sports environment to Zermatt but in the context of Japanese culture. As a dupe, it offers stunning mountain landscapes, a chance to explore Hokkaido's natural beauty, and culinary delights such as fresh seafood and Sapporo's famous ramen.
Memphis (dupe for Nashville)
Memphis shares with Nashville a deep connection to music history, most notably through its ties to blues, soul, and rock 'n' roll. This makes it a worthy dupe for travelers looking to explore America's musical roots without the commercialization of Nashville, with must-visit sites like Beale Street and the iconic Graceland, once home to Elvis Presley.
13 Jaw-Dropping National Monuments That Define American Beauty
The USA is packed with some seriously stunning National Monuments, offering everything from red rock canyons to towering sequoia trees and snow-topped mountains. With a whopping 130 of these gems scattered across the country, you might wonder where to begin. Well, these 13 picks are a fantastic place to kickstart your adventure!
13 Jaw-Dropping National Monuments That Define American Beauty
12 Ways to Spot an American Tourist Abroad – How Many Are You Guilty Of?
From talking loudly to tipping generously, there are plenty of ways to spot an American tourist abroad. We've put together a list of telltale signs from Reddit users on how they spot Americans overseas. Some we can be proud of, others not so much. How many are you guilty of? Let's find out!
12 Ways to Spot an American Tourist Abroad – How Many Are You Guilty Of?