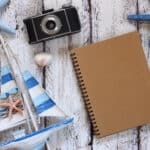 Elizabeth is an experienced traveler and writer with bylines in several popular travel publications. She currently co-owns a small digital travel publication and spends her free time writing, taking photos, and traveling.
Luxury doesn't always have to equal expensive, and we're about to show you just how true that is.
We've hunted for the hidden gems that offer breathtaking experiences akin to top-dollar tourist spots that'll leave you awestruck without draining your wallet. Welcome to "luxury for less," your passport to 11 affordable yet exotic global destinations.
Puerto Rico's Turquoise Beaches
Say goodbye to the expensive flights and high cost of accommodation in Hawaii and hello to Puerto Rico's pristine, turquoise beaches. Located in the northeast Caribbean Sea, Puerto Rico boasts white sandy beaches, clear turquoise waters, and a tropical climate all year round. If you're a history buff, you'll also love exploring the vibrant culture and cuisine of San Juan, the capital city, all without breaking the bank.
Bali's Dreamy Island Life
Dreaming of a destination like the Maldives? Escape to the exotic and affordable island paradise of Bali instead. There, you'll find breathtaking landscapes complete with jungle-covered mountains, terraced rice paddies, and gorgeous beaches.
Slovenia's Picturesque Landscapes
With its lower cost of living, Slovenia allows you to enjoy breathtaking natural beauty and rich culture, making it a compelling alternative to Switzerland. Experience the beauty of Lake Bled, explore the vibrant capital city, Ljubljana, or venture into the Julian Alps.
Portugal's Vibrant Cities
If you're looking to explore vibrant European cities, Portugal is an excellent alternative to Spain, Italy, and France. Portugal's capital, Lisbon, is home to stunning, centuries-old architecture (it's the second-oldest capital city in Europe), historic landmarks, and a bustling food and nightlife scene that rival those of Madrid, Barcelona, Rome, and Paris.
Goa's Beaches
Swap Ibiza's crowded clubs for Goa's laid-back charm and vibrant global community. While both destinations offer stunning beaches and exploration opportunities, Goa stands out with its unique blend of Indian and Portuguese cultures, amazing food, and vibrant markets. The state offers a more affordable and culturally enriching alternative, making it a must-visit destination for those seeking a different kind of beachside bliss.
Cambodia's Temples
Exchange Egypt's pyramids for Cambodia's temples. Cambodia is home to the magnificent Angkor Wat, which is a UNESCO World Heritage Site and a must-visit for any adventurous traveler. You can explore the ruins of the ancient Khmer Empire, learn about the country's fascinating history, and appreciate the local culture at an affordable price.
Costa Rica's Jungle Adventures
Nature lovers will enjoy Costa Rica's lush rainforests and eco-tourism. The Central American country is home to plenty of unique experiences, such as zip-lining through the jungle, whitewater rafting, and observing the abundant wildlife.
Mexico's Cultural Experience
Trade the romantic streets of Paris for a unique cultural experience in Mexico's vibrant cities, full of history and art. Mexico has a rich history and culture preserved through its museums, architecture, and various cultural traditions. Explore the Aztec and Mayan ruins, savor authentic Mexican cuisine, and experience the warmth of the locals.
Morocco's Medinas
While most people flock to Dubai for its futuristic cityscape, you can get a similar experience in Morocco, whether wandering through the city's medinas or taking a day trip out to the desert. The country's medinas, or ancient walled cities, are a maze of cobblestone alleys, bustling markets, and unique local crafts. Morocco is also famous for its colorful spice markets, fragrant teas, and authentic local dishes that are sure to leave you (and your wallet) satisfied.
Croatia's Adriatic Islands
To save cash, opt to explore Croatia's islands instead of the Caribbean's. Croatia's coastline is studded with over 1,000 islands, each with a unique old-world charm. From secluded beaches to quaint fishing villages, visitors can explore the history and culture of Dubrovnik, Split, and Hvar without breaking the bank, too.
Budapest's Classical Vibes
If you're torn between visiting Vienna or Budapest, consider this: while both cities are rich in history and culture, Budapest offers a similar charm at a much more affordable rate. Budapest's cheaper costs extend to transportation, tourist attractions, and dining, allowing you to enjoy more for less. Plus, its majestic views over the Danube River and the UNESCO World Heritage Sites are definitely worth seeing with your own eyes.
8 Most Unique Places To Kayak In The US- Stunning Beauty
Looking for a unique and thrilling way to explore the natural beauty of the United States? Look no further! From the bioluminescent bays of Puerto Rico to the rugged beauty of the Apostle Islands in Wisconsin, there's something for every adventure seeker.
The 10 Most Beautiful Hikes In The US- Discovering America
This article highlights the most beautiful hikes in the US from California to Maine. Whether you're a seasoned hiker or just starting out, there's a trail on this list that will leave you awe-inspired. So, put on your hiking boots and get ready to explore the diverse and awe-inspiring landscapes of America's most beautiful hiking destinations.
10 National Parks To Skip If You Have Young Children
This article is a must-read if you're planning a national park trip with young children! Don't get stuck in rugged terrain, limited water access, or super-long hiking distances with your kiddos! Learn about the challenges and potential dangers of visiting these parks with young children and plan your trip accordingly for a safe and enjoyable experience.