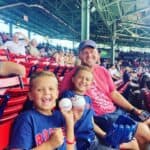 Jake Cain is an entrepreneur and writer from Cincinnati, Ohio. He spends his free time driving around the country in his late 90's conversion van, affectionately known as the "Monster Van" with his wife and 3 boys.
This holiday destination needs almost no introduction. These beautiful tropical islands are a major attraction for honeymooners, family vacationers, and just about everyone.
Hawaii Islands have a diverse and beautiful landscape that varies from the stark lunar surface of the Kilauea volcano to lush green forests filled with exotic flowers.
Visit Hawaii for a promise of endless sun, sand, and sea. Let us explore some of the best vacation spots that Hawaii has to offer.
Maui, Hawaii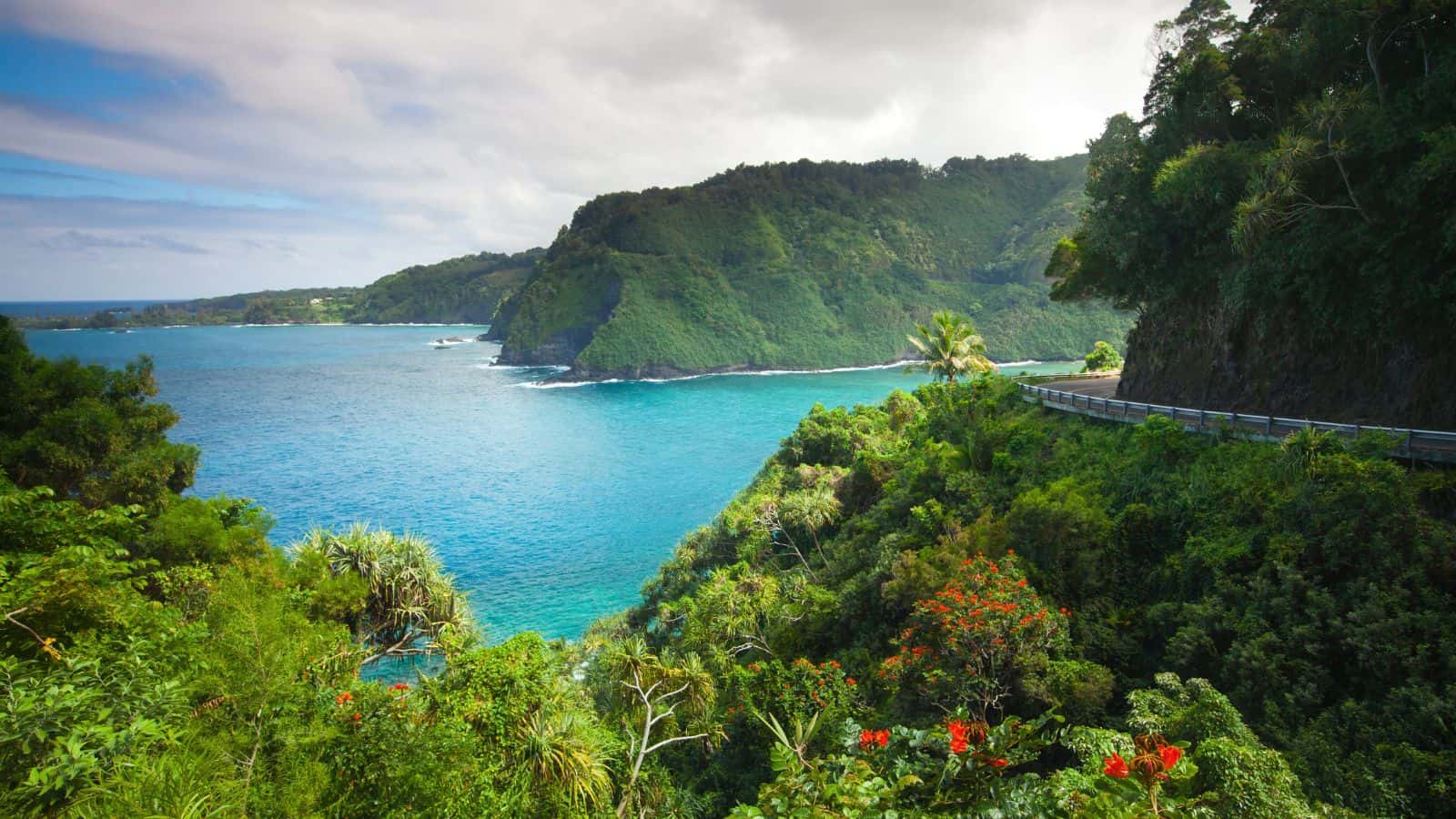 Maui has so much to offer from pristine beaches to lovely peaks offering panoramic views of the island and a relaxed ambiance – all of which make Maui one of the best vacation spots in Hawaii.
The island is blessed with more than 30 beaches where you can swim, snorkel, paddle or just sunbathe. Haleakala National Park is also a great spot to visit which has Mars-like landscape ock gardens and cascading waterfalls.
Get to know more about this island on the Lahaina Historic Trail where you will hike through the lush and beautiful Iao Valley State Park. For an unusual activity, watch the daily sunset cliff-diving ceremony at Kaanapali Beach.
Oahu, Hawaii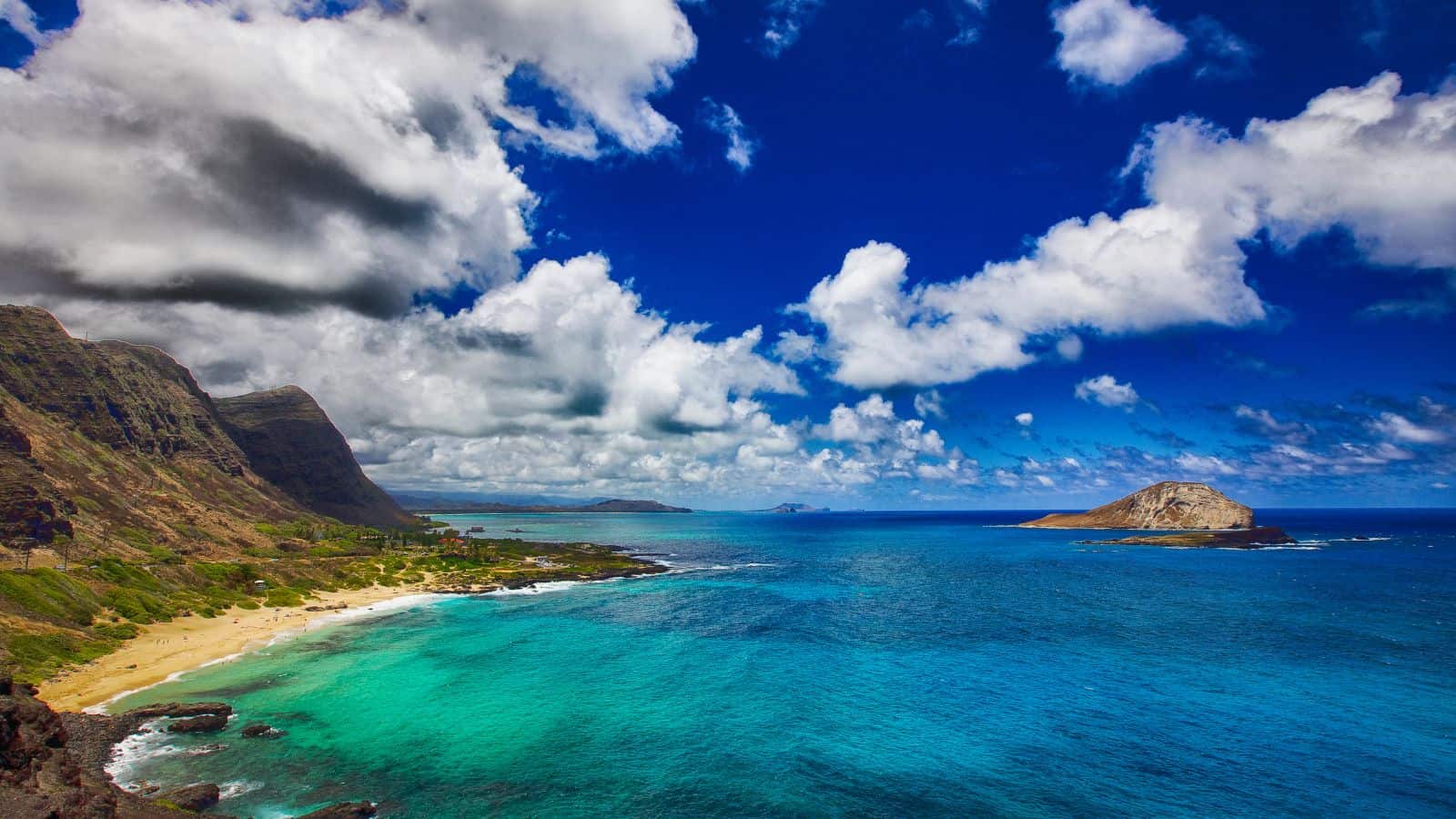 Oahu is the third-largest island in Hawaii and makes for a great vacation spot in Hawaii. Visitors can enjoy beautiful white sandy beaches and the lovely city of Honolulu.
Oahu is also home to Waikiki, where the sport of surfing was invented. One of the most popular beaches here is the Waikiki beach which is perfect for snorkeling, surfing, canoe paddling or just lazying around in the sun.
When downtown, visit the historic Lolani Palace which is Hawaii's most historic building. It is also home to the last monarch of Hawaii.
Another must-visit is the Pearl Harbor National Historic Landmark where you can learn more about the Japanese attack on Pearl Harbor during World War II.
Hawaii Island, Hawaii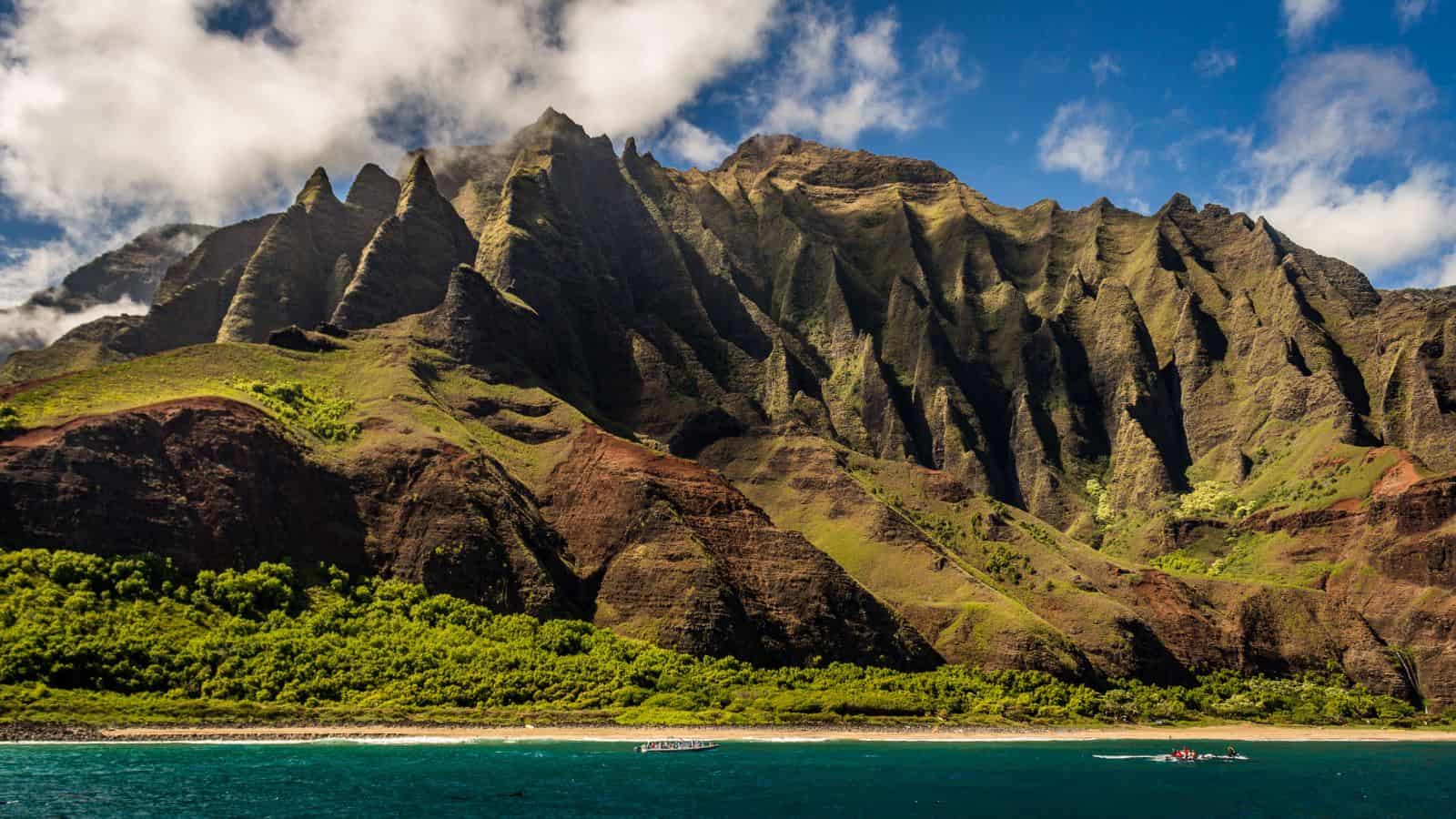 Hawaii Islands or the Big Islands are the largest islands in Hawaii. These Islands have many attractions just waiting to be explored.
Big Islands have everything for luxurious resorts, white sandy beaches, volcanic mountains and so much more. A great start would be to check out the active volcano in Hawaii Volcanoes National Park, where you can hike over 150 miles of trails.
Also worth visiting is the Magic Sands Beach where you can enjoy snorkeling or swimming. Here you can watch the magic of the sands as the sands disappear after every tide leaving a rocky shore.
There are many historic sites visitors can see like the Kealakekua Bay State Historical Park where you can snorkel or kayak; or the East Hawaii Cultural Center.
Kauai, Hawaii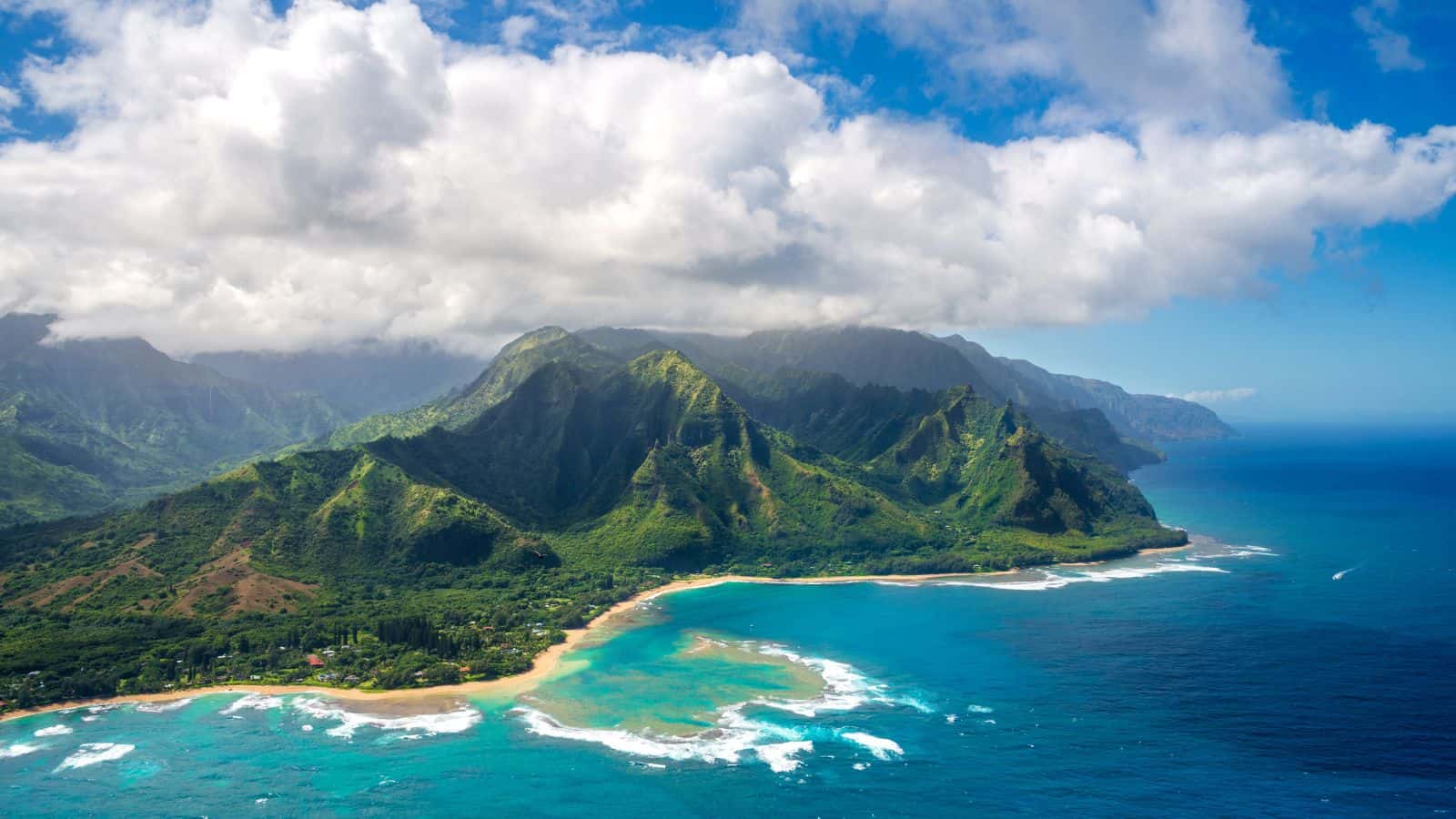 Also referred to as the "Garden Islands", Kauai is the adventure capital of the Hawaiian archipelago.
Natural lovers and adventure lovers can have a great time on this island as they can indulge in snorkeling, kayaking, ziplining, and hiking. You can also enjoy fabulous scenic boat trips along the sea cliffs of the Na Pali Coast where you might also encounter dolphins.
Another attraction in Kauai that you must visit is the Waimea Canyon. Here you can see red soil. lush green forests and meandering streams.
Try zip-lining through Kauai forests for an unforgettable adventure.
Honolulu, Hawaii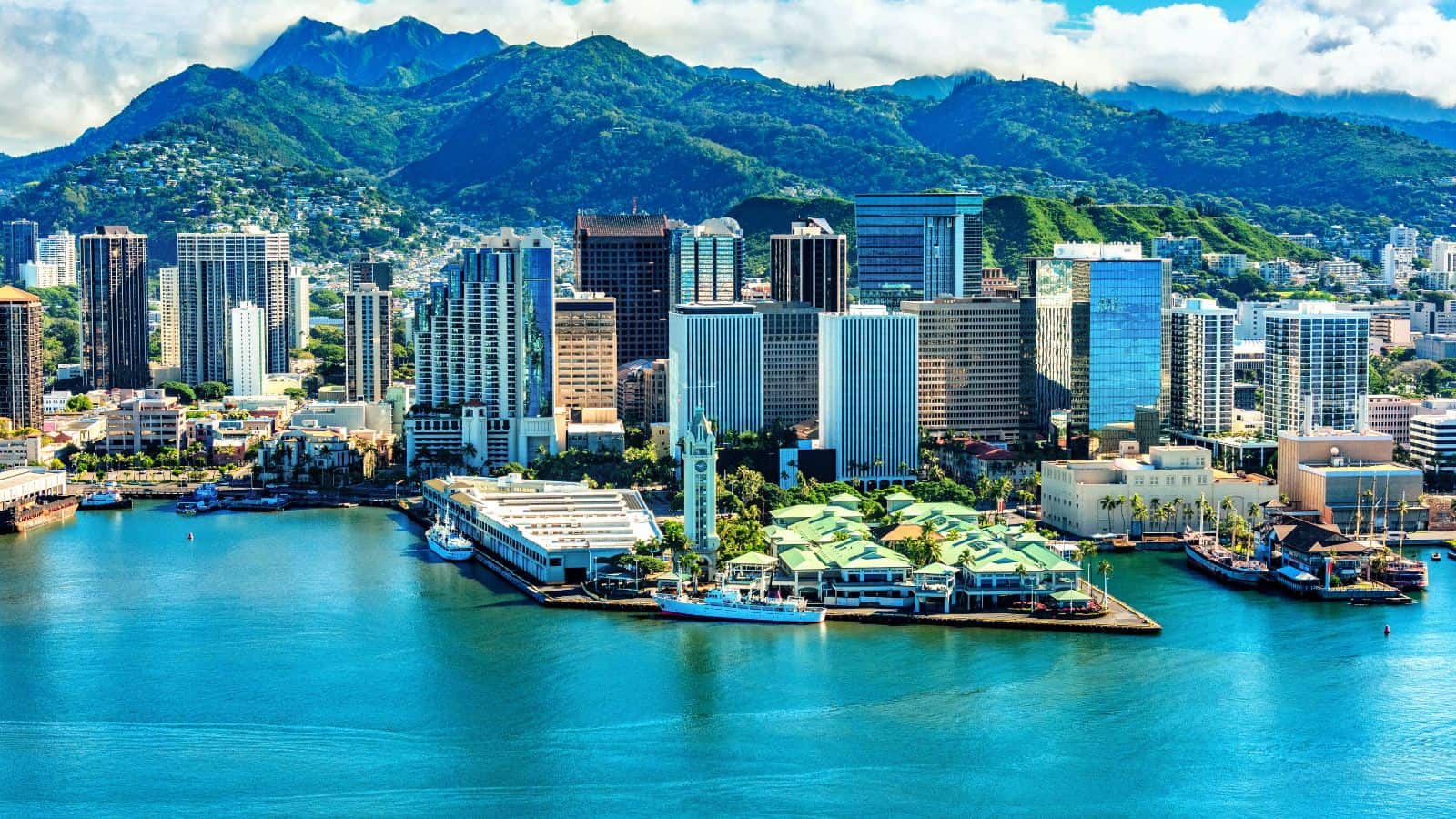 The largest city in Hawaii, Honolulu is home to the largest population as well. This lovely city has lots to offer to its tourists.
Home to the state capitol, bursting art scene and a thriving shopping and nightlife scene; there is never a dearth of things to do in Honolulu. Tour the impressive Lolani Palace in downtown Honolulu and then go ahead and explore the Hawaiian State Art Museum.
History fans can head to the Pearl Harbor National Historic Landmark to get in-depth information about the Japanese attack on Pearl Harbor during World War II.
Finish your day by gorging on delicious local food, live music, and dancing in downtown and Chinatown.
Lanai, Hawaii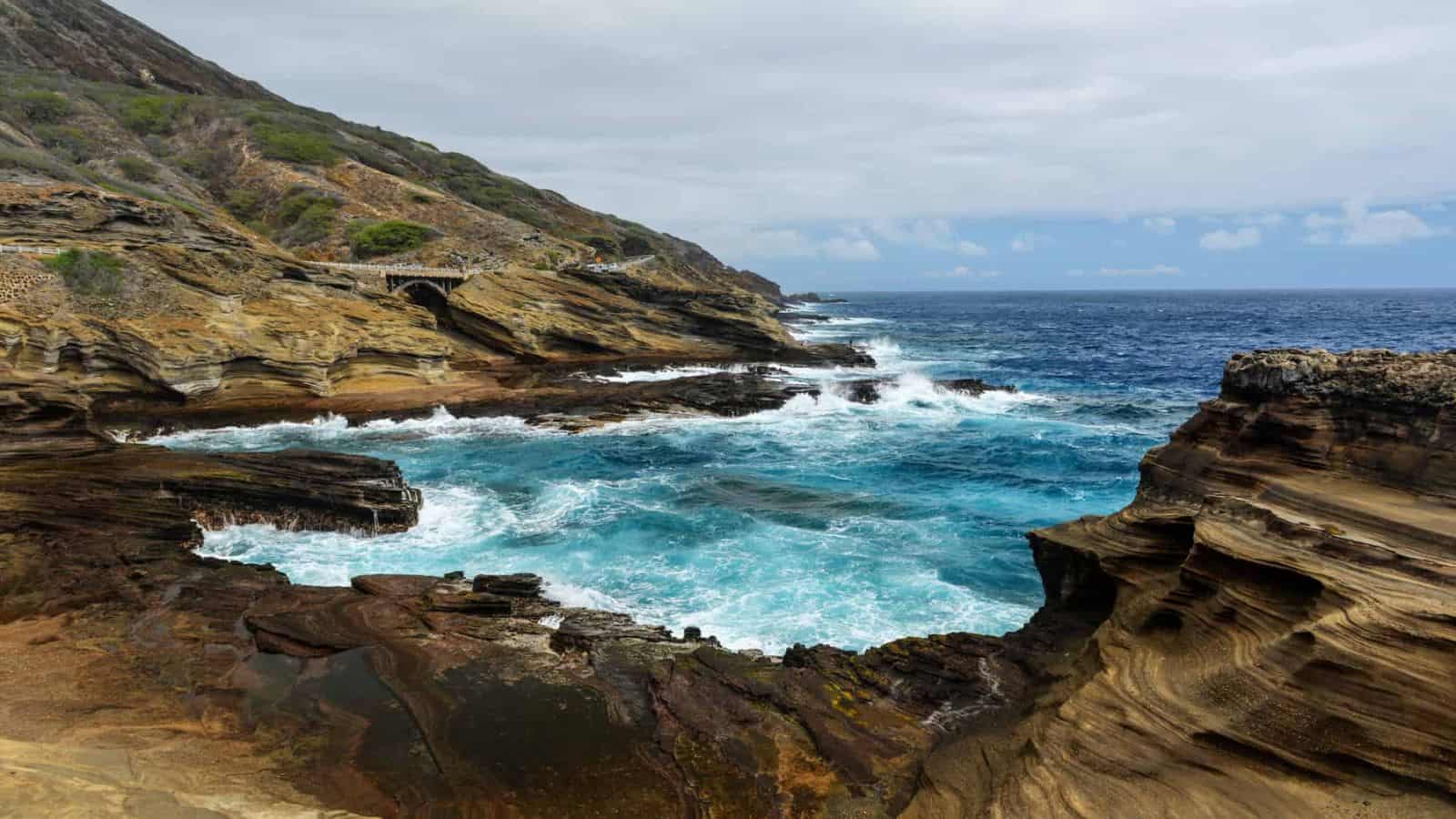 Lanai was once known as the pineapple island as it used to be the largest producer of pineapples in the world. This island is perfect for those who are looking for some solitude or peace.
Once the entire island used to be a pineapple field. Today, you can get the chance to meet descendants of the original plantation workers as you tour this friendly island that is famous for its 'aloha' atmosphere.
Apart from many picture-perfect beaches, this island also has great snorkeling and diving sites. Head to Hulopoe Bay, if you are a beginner and if you are experienced then you will love it at the Lanai Cathedrals site where you can dive massive underwater lava tubes.
Kailua, Hawaii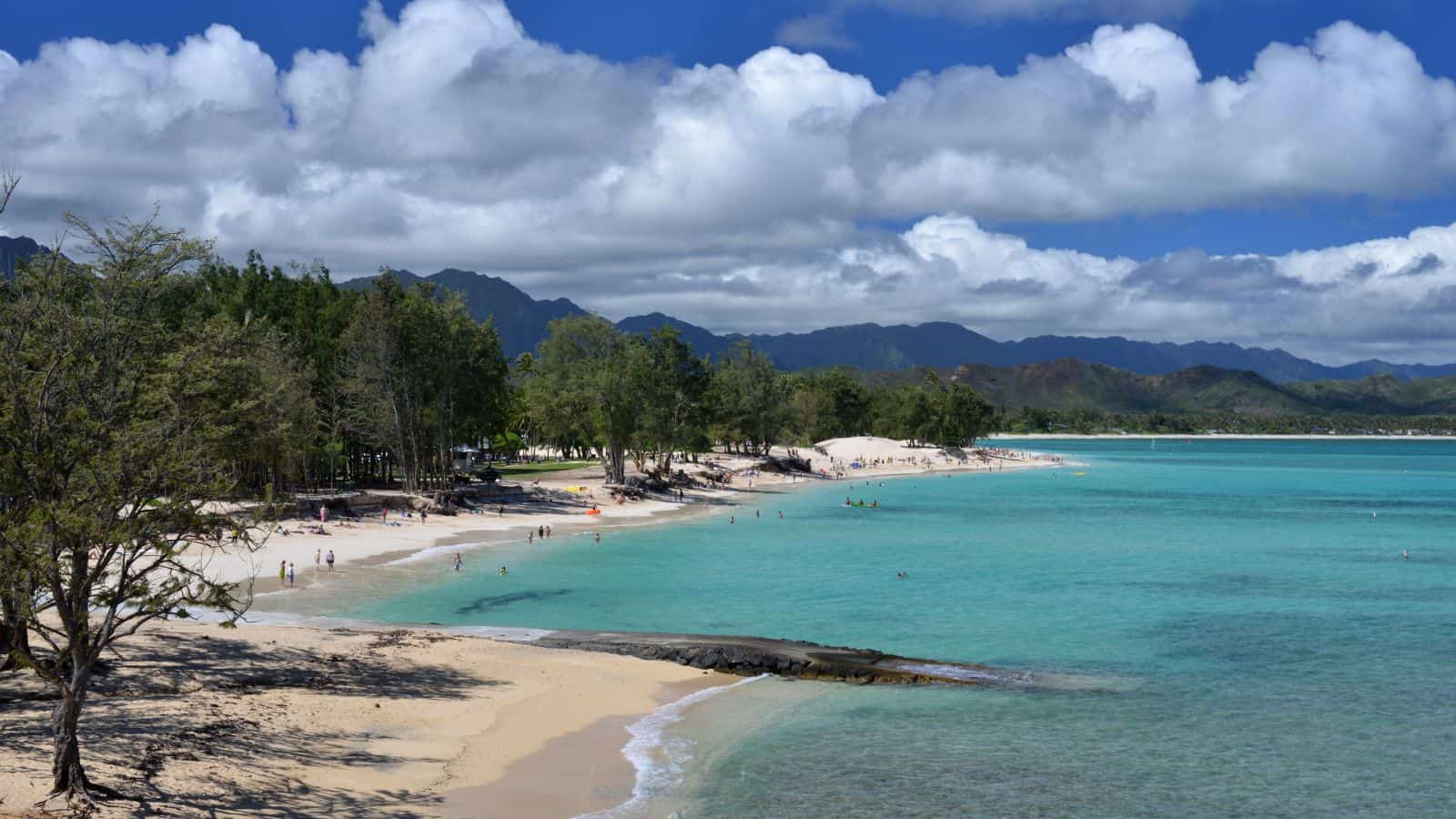 This seaside town of Kailua makes for a great vacation spot in Hawaii. It is situated on the windward eastern coast of Oahu.
Sandy beaches, tropical waters, and lovely scenic beauty, Kailua has it all. Just relax under a shady tree or burn some calories by learning a new water sport at Kailua Bay.
Diving and snorkeling can also be done here. Also try your hand at kayaking, surfing, wind-surfing, kite surfing, stand-up paddleboarding or sailing.
You can also kayak your way to the beautiful offshore islands in Kailua Bay to explore a bird sanctuary. There are golf courses also available for golfers and you can even do some shopping at cute boutique stores.
Hana, Hawaii
Situated along the rugged eastern coastline of Maui is the little town of Hana. Reach here by navigating your way through a 52-mile journey from Kahului, which might be one of the most scenic drives in the world.
The drive itself will leave you refreshed and astounded as you cross rainforests, waterfalls, and dramatic coastal lookouts. You will also follow 620 dramatic curves and 59 bridges.
It is recommended to stop along the way, have a picnic and just enjoy the scenic views.
While at Hana, you can choose to relax at beaches, enjoy a variety of water sports or go snorkeling at Wai'anapanapa State Park.
Hawaii Volcanoes National Park, Hawaii
If you want to see some dramatic landscapes, then do not miss visiting the Hawaii Volcanoes Park where you will see the lava falling in the water to see land forming.
Kïlauea Volcano, the world's most active volcano which constantly produces lava flows. Observe this beautiful phenomenon of nature from the Thomas A. Jaggar Museum, where you can learn all about the fascinating science of volcanology.
After learning more, you can head to the Crater Rim Drive Tour or drive the Chain of Craters Road to get a lovely view of the volcanoes.
Hilo, Hawaii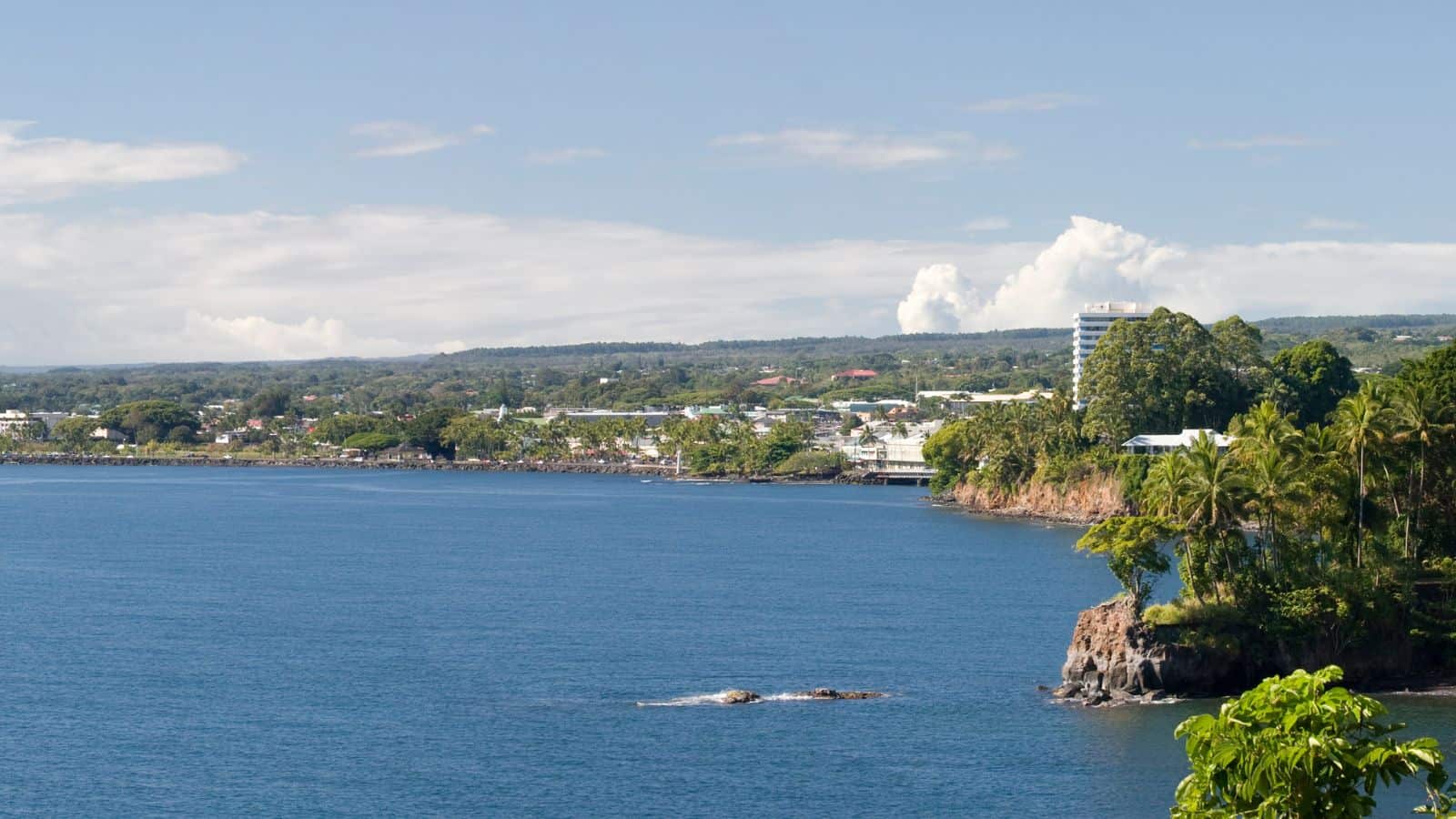 Hilo was a thriving sugar industry in the 1800s and now it provides an excellent base for visiting the Hawaii Volcanoes National Park, which is just 45 minutes from Hilo.
A lovely attraction here is the Rainbow Falls which is a beautiful sight. There is a short hike from the parking lot from where you can reach the falls. If the time is right, you may even see a rainbow or two above the waterfalls!
There are several historic buildings as well which are on the National Register of Historic Places. Start by visiting the neo-classical Palace Theater (1925), several art galleries, and the Hilo Farmers Market.
Molokai, Hawaii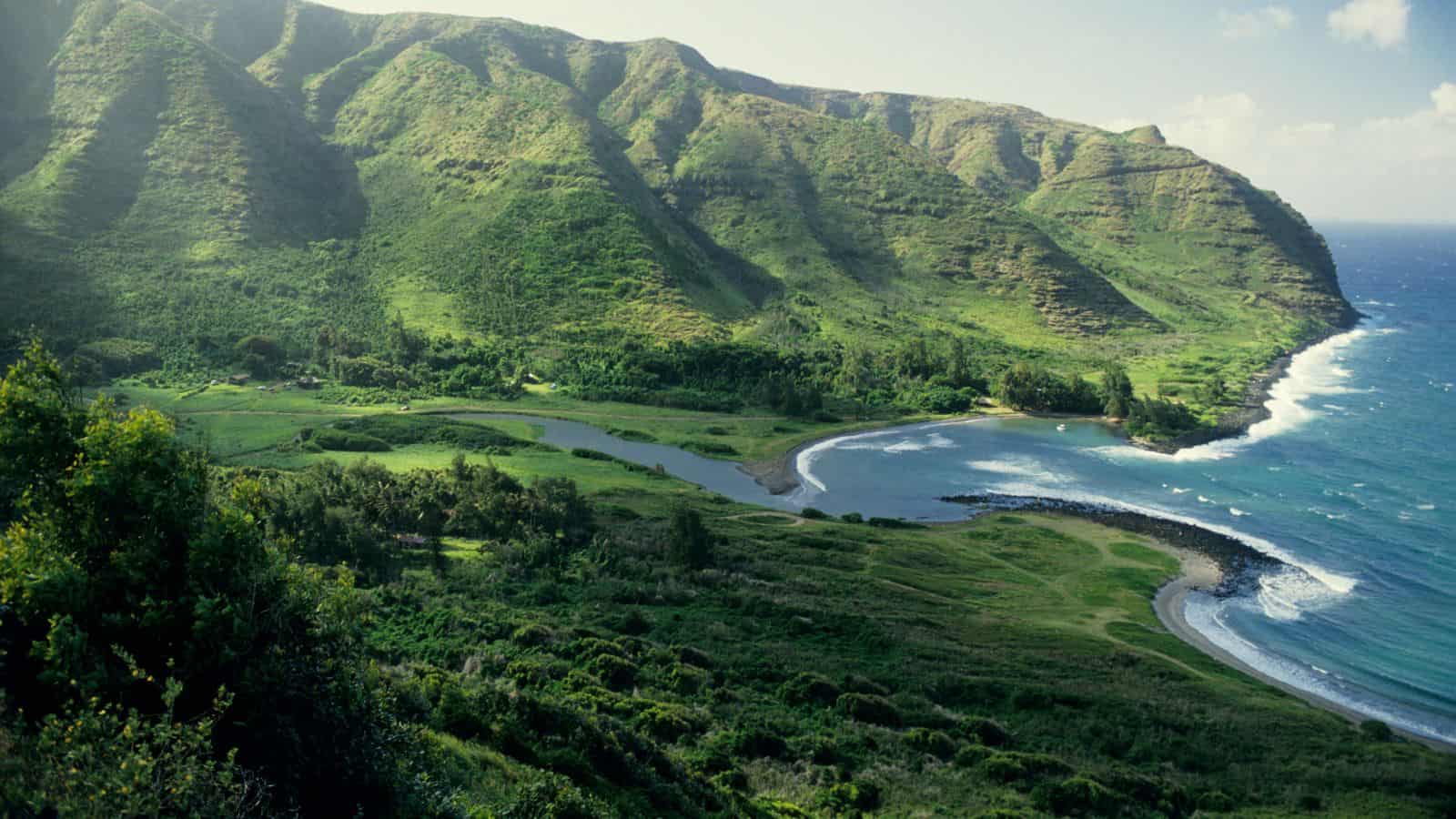 If you want to escape the glitz and glamour of the other Hawaiian islands, then Molokai is the perfect island for you.
Spend a lazy holiday just relaxing under a palm tree or get in the water to be as active as you like. You can also rent a kayak or surfboard to take your holiday to another level.
Visitors can also go on a whale-watching expedition or deep-sea fishing. You can also visit a macadamia nut farm and a coffee plantation.
Napali Coast State Wilderness Park, Hawaii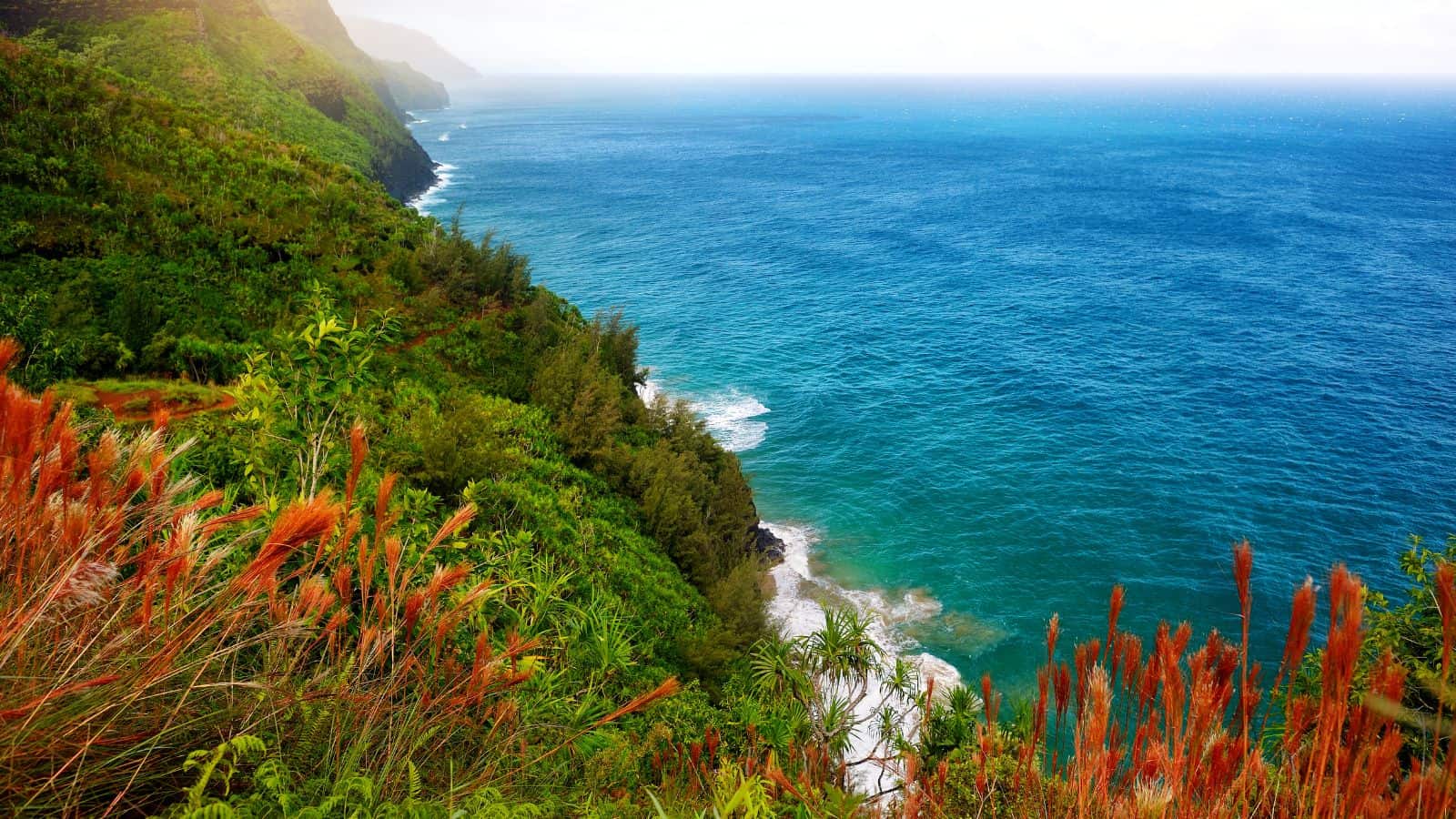 This scenic 16-mile stretch of coastline along the northwestern edge of Kauai is protected by the Napali Coast State Wilderness Park.
A lovely area for hiking lovers, they can follow the Kalalau Trail which is a 22-mile loop that crosses 11 miles of forests, valleys, and gorges on its way to Kalalau Beach.
There re campsites as well where you can do wildlife watching, fishing, and hunting.
Wai'anapanapa State Park, Hawaii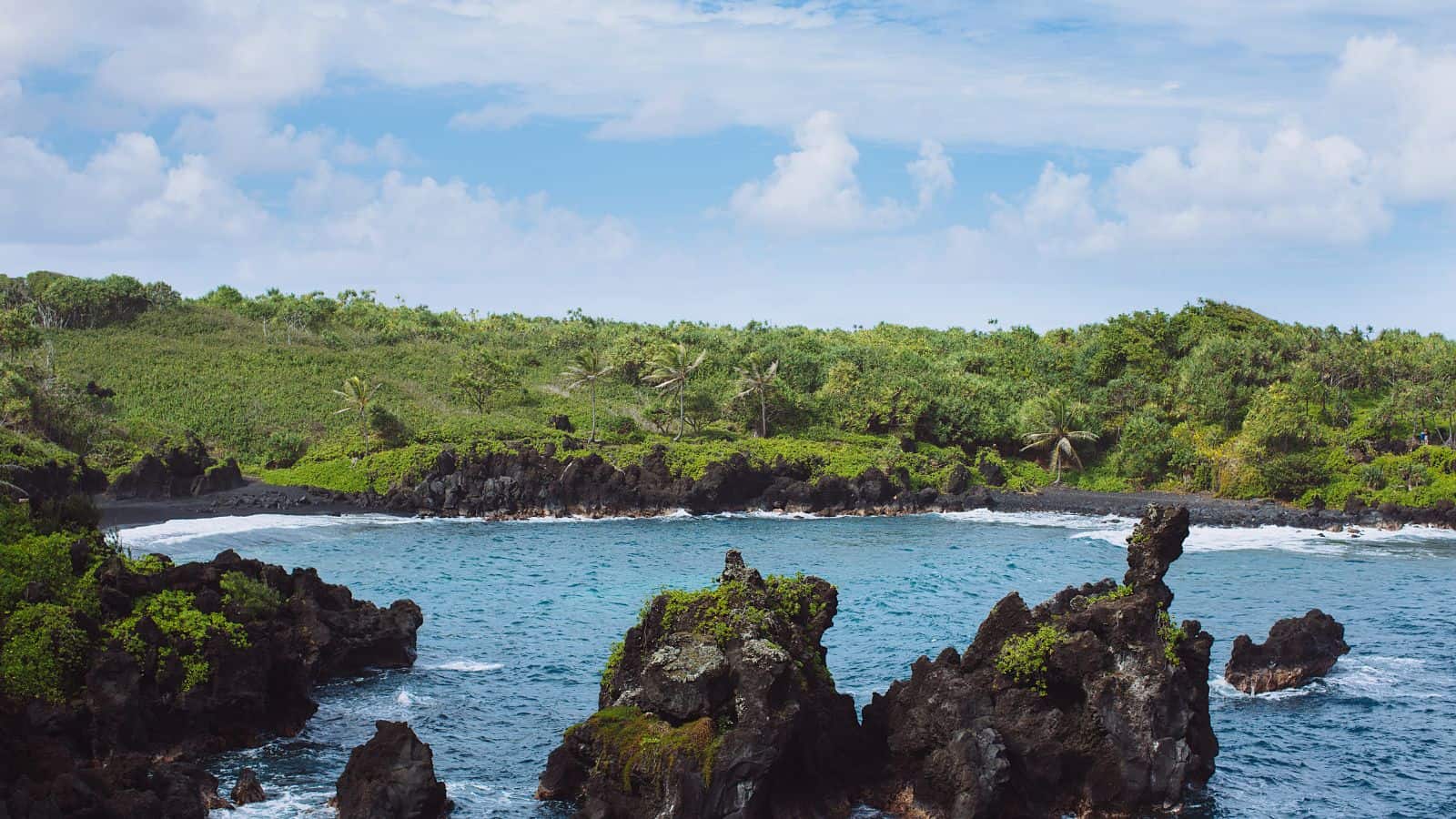 Situated along the stretch of coastline on Maui, there are many unusual geological formations here. You can see black sand beaches. sea stacks, blowholes, lava caves, and pools.
Spend some time exploring these formations on foot, after which you can hike to stands of native Hala forest and a religious temple.
Hapuna Beach State Recreation Area, Hawaii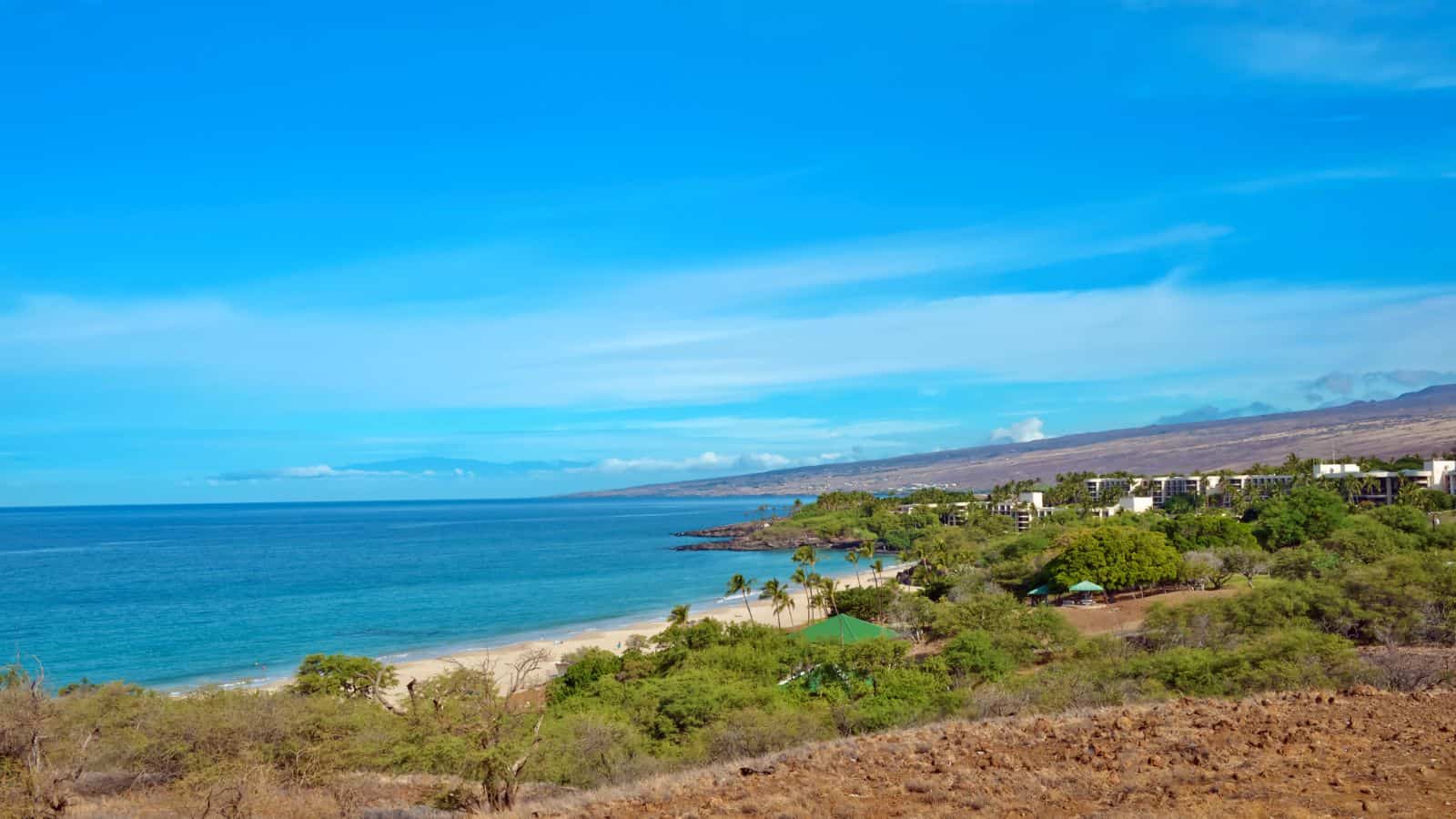 Hapuna Beach State Recreation Area is home to one of Hawaii's most beautiful beaches. Walk along half a mile of soft sand and pristine waters.
Families can also bring along a picnic as there are picnic tables and barbecue facilities plus an on-site snack bar from where you can get drinks.
The calm sea is perfect for swimming or you can even try your hand at bodyboarding. Other activities which you can do include playing volleyball, sandcastle building, or just enjoying the beach.
Hanauma Bay, Hawaii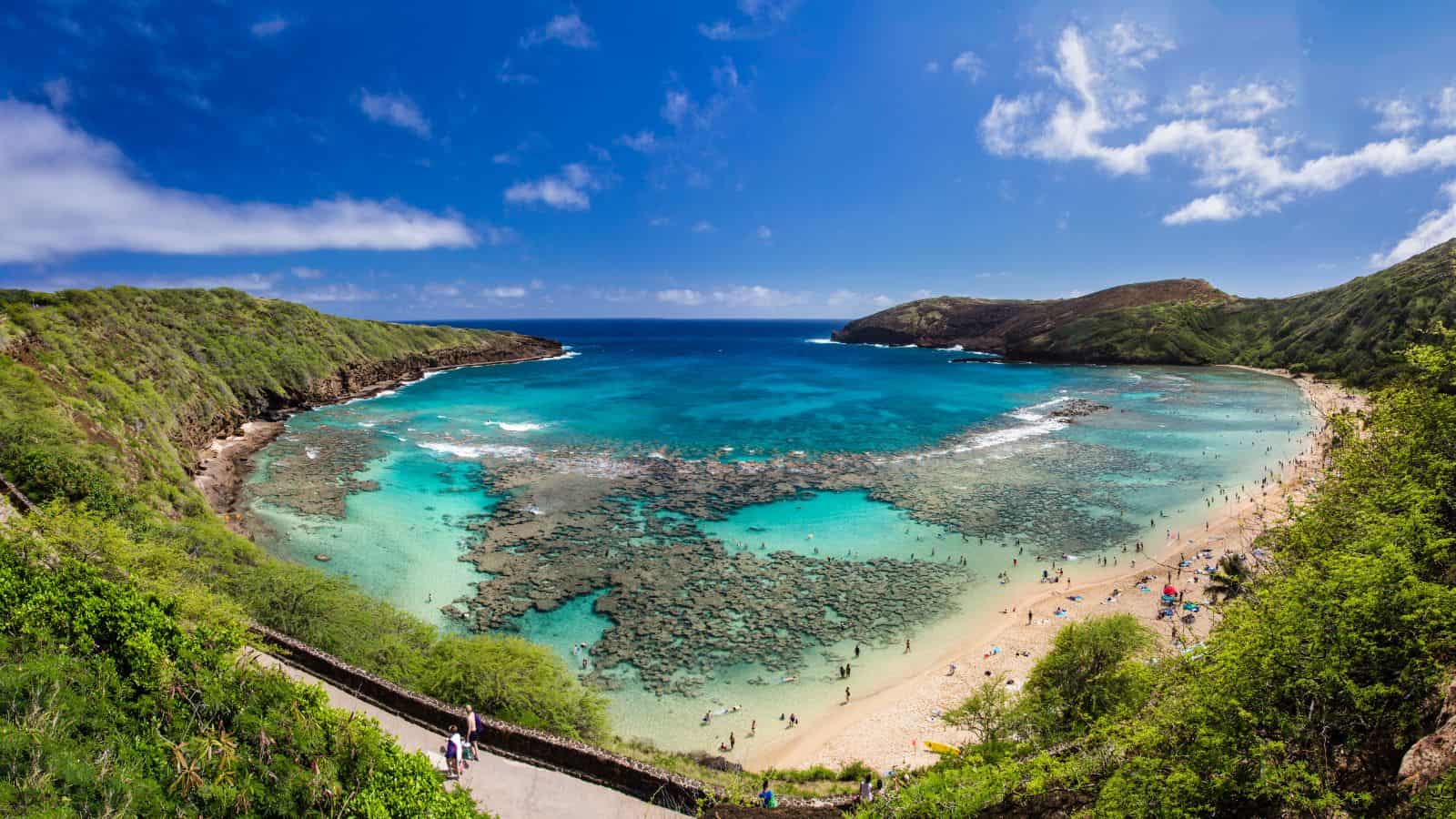 One of the most beautiful places to go snorkeling, Hanauma Bay is a beautiful cove that was once a volcanic crater.
Now this place is home to crystal clear waters and lovely reefs of colorful fish. Just 30 minutes away from Waikiki Beach, you can take guided tours of this Bay as well. The entrance fee is $7.50 per person.
Keep in mind, this place gets really busy later in the day. To enjoy Hanauma Bay alone, visit during breakfast time.
Hawaii is the perfect vacation spot which everyone should visit at least once. There are a host of things to do here and you can spend days just relaxing or cooling off in the pristine waters.
20 Thrilling Florida Vacation Spots
Ready to plan your next vacation in sunny Florida? Here are the highlights of the 20 best vacation spots in the state! From the vibrant nightlife of Miami to the laid-back charm of Clearwater, there's something for everyone. Whether you're looking for family-friendly activities, high-end experiences, or unique adventures, this article has got you covered. So, pack your bags and get ready to soak up the sun and fun in the Sunshine State!
15 Virginia Vacation Spots Perfect For Exploring History
Explore the best vacation spots in Virginia with this must-read article! From the historical charm of Williamsburg to the breathtaking beauty of Shenandoah National Park, there's something for everyone. Don't miss out on the top attractions, outdoor adventures, and unique experiences that Virginia has to offer.
Top 15 Ohio Vacation Spots: Vibrant Cities & Aesthetic Parks
Ready to discover the best vacation spots in Ohio? Look no further than this article, which highlights the top destinations in the state, from the vibrant cities of Cleveland, Cincinnati, and Columbus to the scenic Hocking Hills State Park. Explore the great outdoors, enjoy cultural activities, and indulge in local cuisine and attractions. So, pack your bags and get ready to experience the diverse and exciting vacation spots that Ohio has to offer!
Picturesque Lake And Mountain Top Views: 16 Michigan Vacation Spots
Discover the best Michigan vacation spots with this ultimate guide! From the charming university town of Ann Arbor to the breathtaking Pictured Rocks National Lakeshore, there's something for everyone. Whether you're looking for outdoor adventures, cultural experiences, or romantic getaways, Michigan has it all.