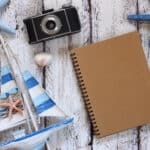 Elizabeth is an experienced traveler and writer with bylines in several popular travel publications. She currently co-owns a small digital travel publication and spends her free time writing, taking photos, and traveling.
Have an extra day in your European itinerary to plan a breathtaking yet unique day trip?
Unleash your wanderlust with our handpicked selection of 11 great European day tips that will have you exploring enchanting castles, savoring delectable cuisines, and uncovering destinations you never knew existed. These bite-sized adventures are the passport to unforgettable memories.
Sintra, Portugal
Discover the magical town of Sintra, where pastel-hued palaces emerge from lush forests like something straight out of a storybook. Visit the iconic Pena Palace, an architectural masterpiece perched on a hilltop with panoramic views. Then, wander through the whimsical Quinta da Regaleira, an enigmatic estate with hidden tunnels and a mesmerizing inverted tower.
Capri, Italy
While Rome might be a big letdown, you can hop on a boat to the mesmerizing island of Capri, where the azure waters beckon you to a day of pure bliss. Explore the dazzling Blue Grotto, a sea cave glowing with ethereal blue light, then take a leisurely stroll through the charming streets lined with boutiques and cafes. Don't miss the chance to savor limoncello, the famous lemon liqueur, in the land where it was born.
Český Krumlov, Czech Republic
Step back in time as you wander through the cobbled streets of Český Krumlov, a fairytale town nestled in the Czech countryside. Its medieval castle is a UNESCO World Heritage Site, boasting picturesque gardens and stunning vistas of the Vltava River. Lose yourself in the Old Town's vibrant atmosphere and soak in the artistic spirit that has inspired countless creatives.
Toledo, Spain
Escape to Toledo, a magical day trip from Madrid, where history whispers through the cobblestone streets. Gaze at the stunning blend of Moorish, Jewish, and Christian architecture, a testament to centuries of cultural coexistence. Traverse the labyrinthine lanes, stumble upon a hidden masterpiece by El Greco, and savor traditional marzipan sweets. As sunset bathes the city in golden hues, you'll understand why Toledo is called the "City of Three Cultures."
The Scottish Highlands, United Kingdom
Embark on an epic journey through the rugged landscapes of the Scottish Highlands and witness breathtaking lochs, misty mountains, and ancient castles steeped in history. Brave the legendary Loch Ness, and if you're lucky, catch a glimpse of the elusive Nessie. Nature lovers and history buffs will find their perfect playground here.
Bruges, Belgium
Prepare to be enchanted by the medieval allure of Bruges—Marvel at its remarkably preserved architecture, including the iconic Belfry and the Basilica of the Holy Blood. Cruise along picturesque canals, discover hidden alleys, and indulge in heavenly Belgian chocolate. Bruges is a timeless gem waiting to be explored.
Plitvice Lakes National Park, Croatia
Unleash your inner adventurer at Plitvice Lakes National Park, a true masterpiece of nature. Wander along wooden pathways that snake through a series of terraced lakes and cascading waterfalls. The vibrant colors of the park's flora and fauna are a photographer's dream, making a visit here akin to immersing yourself in a living, breathing work of art.
Zaanse Schans, Netherlands
Escape to the Netherlands' countryside and dive into a storybook world at Zaanse Schans. Windmills dot the landscape, and historic wooden houses create a charming atmosphere. While exploring the local area, you can witness traditional craftsmanship, from clog-making to cheese production, offering a delightful taste of Dutch culture.
Delphi, Greece
Unravel the mysteries of the ancient world at Delphi, a UNESCO-listed archaeological site in Greece. The sanctuary of Apollo and the Oracle await your discovery, where you can marvel at the breathtaking mountainous landscape as you immerse yourself in the realm of myths and legends.
Giant's Causeway, Northern Ireland
Prepare to be awestruck by the geological wonder of Giant's Causeway, where hexagonal basalt columns create a surreal seascape that looks like it belongs in a fantasy novel. What can you do here for a full day? Stroll along the cliff-top trails and take in the raw beauty of the North Antrim Coast.
Loire Valley, France
Wine lovers, prepare to immerse yourself in the grandeur of the Loire Valley, a region known as the "Garden of France." From the elegant Château de Chambord to the romantic Château de Chenonceau, each castle tells a unique story of history and architecture. Uncover the opulence of French nobility on this unique day trip filled with majesty and lots of great wine.
The 16 Best National Parks to Visit in June For Summer Fun
Are you looking for the perfect summer adventure? Look no further than these top national parks to visit in June! From the stunning wildflower displays at Lassen Volcanic National Park to the world-class whitewater rafting at New River Gorge National Park, this article provides insider tips and recommendations for an unforgettable outdoor experience. Don't miss out on the chance to explore these breathtaking natural wonders during one of the best months of the year!
6 National Parks To Avoid This Summer (And The Alternatives)
Are you planning a summer trip to a national park but want to avoid the crowds? Look no further than this article, which provides insider tips on which popular national parks to avoid and offers recommendations for six alternative destinations that offer unique experiences and stunning natural beauty. From exploring rugged peaks and pristine lakes at North Cascades National Park to discovering the geological history of Capitol Reef National Park, this article has everything you need to plan an unforgettable outdoor adventure this summer.
Best 16 Utah Vacation Spots
Are you looking for an unforgettable vacation spot with breathtaking natural beauty? Look no further than Utah! With stunning national parks like Zion and Bryce Canyon, as well as unique attractions like the Homestead Crater and Dead Horse Point, Utah has something for everyone. This article provides insider tips and recommendations for the best places to visit in Utah, from hiking to skiing to soaking in natural hot springs. Don't miss out on the chance to explore this incredible outdoor playground!
5 Waterfalls in Zion National Park For A Fabulous Day Out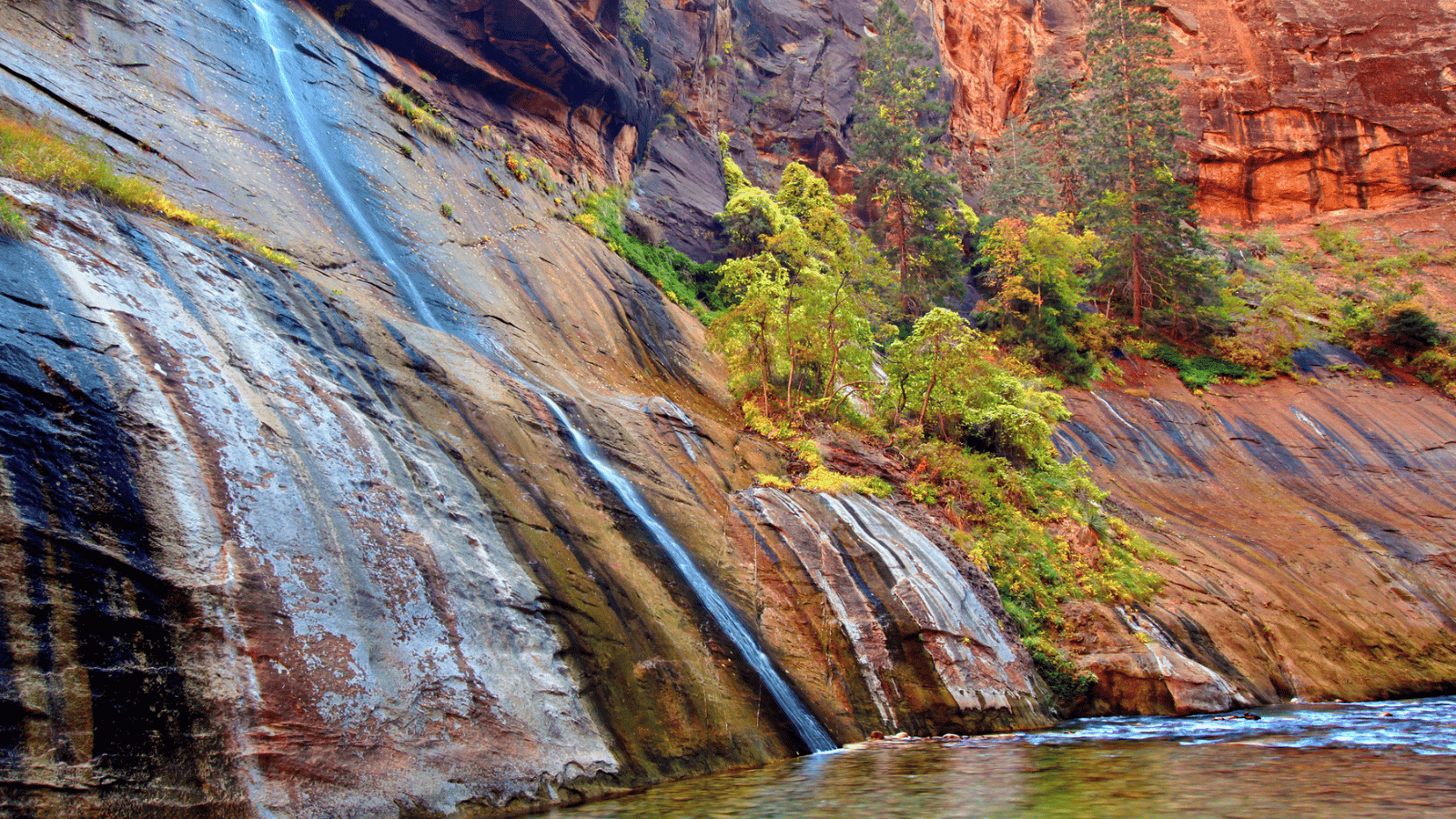 Are you a nature enthusiast looking for an outdoor adventure that will take your breath away? Look no further than Zion National Park in southwestern Utah! This article explores the park's stunning waterfalls, including the moderate hike to Archangel Falls and the more challenging Upper Emerald Pools. But that's not all – the article also highlights other natural attractions in the park, such as The Great White Throne and the Court of the Patriarchs. Don't miss out on the chance to explore this gorgeous landscape and experience the beauty of Utah's unique natural wonders!