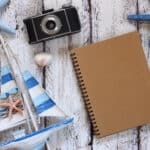 Elizabeth is an experienced traveler and writer with bylines in several popular travel publications. She currently co-owns a small digital travel publication and spends her free time writing, taking photos, and traveling.
Los Angeles may be known for its glitz and glamour, but hidden beneath the shiny facade are a plethora of stunning, abandoned sites just waiting to be explored. Whether you're a history buff or just looking for some surreal photo ops, these 18 abandoned places in Los Angeles are sure to leave you in awe.
Murphy Ranch
Ver esta publicación en Instagram

Imagine embarking on a serene hike and stumbling upon a graffiti-draped ruin harboring a startling past. That's Murphy Ranch for you. While most of the original buildings have been razed, what remains provides an eerie memory of a time when Nazi sympathizers awaited a new world order.
The Sunken City of San Pedro
View this post on Instagram

Touched by tragedy and controversy, the Sunken City in San Pedro is an intriguing chapter in Los Angeles' history. The remnants of once majestic homes, now punctuated by an explosion of graffiti art, tell the story of a devastating 1929 landslide. While the 'no trespassing' rule prevents actual exploration, the sight of this forbidden, cliff-top sanctuary from safe vantage points is a compelling rite of passage for the intrepid LA explorer.
The Old LA Zoo
View this post on Instagram

The Old LA Zoo presents an unorthodox exploration opportunity for the adventurous and historically inclined. Its stone structures and weathered cages, remnants of the mid-60s, are not just relics but a playground for hikers and history enthusiasts alike—a slice of forgotten LA for you to discover.
Topanga Canyon Time Tunnel
View this post on Instagram

Navigate through layers of history as you journey 20 feet past the cautionary "SLIPPERY WHEN WET" sign on the west side of Topanga Canyon Blvd, revealing the marvel that is the Topanga Canyon Time Tunnel. It's a forgotten storm drain that ushers you into a tranquil grotto fed by the serene springs of Topanga. Be mindful of parking here, though, as local authorities are notorious for handing out fines for parking in the wrong spots.
Canned Heat House Ruins
View this post on Instagram

Teetering on the edge of lore and legality, the Canned Heat House Ruins in LA is an unconventional yet captivating destination. Here, the late Alan Wilson of Canned Heat met his untimely end, rendering the house an eerie memorial and part of the "27 Club" mythology. Today, the abandoned property, shrouded in vibrant graffiti, invites the daring explorers to uncover the silent stories of yesteryears. Reminder: Venture cautiously, as the site's legal status is…ambiguous.
LA-88 Nike Missile Site
View this post on Instagram

Dive into the eerie echoes of the past at the LA-88 Nike Missile Site, a captivating relic of the Cold War era. Traverse the shadowy, graffiti-adorned silo and intact buildings, each steeped in silent history. Climbing these structures reveals an unexpected panorama of Los Angeles, a thrilling juxtaposition of past fears and present beauty.
Topanga Fire Lookout
View this post on Instagram

Unveil the secrets of the abandoned Rosas Overlook, more commonly known as the Topanga Fire Lookout. Echoing the aesthetic of the Sunken City in San Pedro and the ruins of Hawaii's Pill Box, this graffiti-laden gem can be found at the end of a two-mile adventure where the Backbone Trail intersects with Stunt Road. Situated above Red Rock Canyon Park, it rewards those who dare to climb it with panoramic views of the Santa Susana and Santa Monica Mountains—a sight worth every step.
Shoemaker Canyon Tunnels
View this post on Instagram

Venture off the beaten path with a trek through the San Gabriel Mountains on the abandoned Shoemaker Canyon Road, also known as Convict Road. Wander along the intriguing remnants of this intended Cold War-era evacuation route—a mix of paved and dirt paths—speculating about its initial purpose as you traverse its 4.5-mile stretch.
Llano del Rio
View this post on Instagram

Imagine a place where history and mystery intertwine beneath the vast skies of the southern Mojave Desert. Welcome to Llano del Rio, an abandoned haven that once aspired to be a socialist utopia in the early 1900s. Unearth this unique chapter of Los Angeles history, walk through the remnants of the community's once-bustling buildings, or marvel at the enduring aqueduct.
The Bridge To Nowhere
Ver esta publicación en Instagram

Those with a taste for adventure will find the intriguing "Bridge to Nowhere" an absolute gem of Los Angeles. Accessible only by a 9-mile hike featuring riveting river crossings, this relic of a long-gone road stands cloaked in mystery. Beyond this architectural oddity, additional trails unravel, promising more exploration down to a whispering stream and mesmerizing falls.
The Nude Bowl
View this post on Instagram

Juxtaposing the serenity of Desert Hot Springs, CA, with the adrenaline-soaked subcultures of BMX and skateboarding, The Nude Bowl offers a time capsule into the '80s and '90s. This former Desert Gardens Ranch nudist resort turned classic kidney bean-shaped skate haven, with a challenging past of raucous gatherings and temporary closures, presents an intriguing blend of Californian history and alternative sports. Despite official attempts to shut it down, the invincible spirit of dedicated athletes keeps this offbeat landmark alive and kicking.
Bombay Beach Ghost Town
View this post on Instagram

Bask in the uncanny allure of Bombay Beach, a desolate beacon for novice filmmakers and writers, perched on the shores of the uniquely pungent Salton Sea. Once a glittering recreational playground akin to Palm Springs, its pallid beach echoes an eerie past, its snow-white stretches composed of disintegrated fish remains. Amid the solitude and rancid lake breeze, find solace over a hamburger at the sparse yet charming local eatery, a remnant of a population scarcely numbering 300.
Concrete Dinosaur Ruins
View this post on Instagram

Imbued with the notion of yesteryears, the Concrete Dinosaur Ruins hint at the untapped potential of an unrealized dino-themed miniature golf course from 1970. Venture off the beaten path to Apple Valley, where these unique roadside giants provide a delightful backdrop for a desert picnic or a hike.
Abandoned Hawthorne Plaza Mall
View this post on Instagram

Prepare to step into the eerie silence of the Hawthorne Plaza Mall, an abandoned shopping center dating back to 1977, which now stands as a mute testimony to shifting consumer preferences. Its crumbling interior and deserted stores offer a haunting yet fascinating exploration opportunity that has also caught the eye of Hollywood, with scenes from popular movies such as Fast and Furious: Tokyo Drift shot here. Gain legal access, and you'll find yourself in one of the most fascinating dead malls in the United States.
The Pico House & Hotel
Ver esta publicación en Instagram

At the heart of LA's transformation over the years, the Pico House is a grand symbol of an era left behind. As society moved with the times, this once sought-after luxury hotel fell out of favor, its thriving business dwindling to a whisper. A visit to the Pico House now serves as a fascinating exploration of old-world charm, its grand, fading architecture offering an immersive journey into yesteryears. The changing tides of history in this sleeping giant offer a refreshing alternative to the city's usual tourist spots.
Cobb Estate
View this post on Instagram

Discover an intriguing blend of history and mystery at Cobb Estate, lovingly called the "Haunted Forest." Once a grand summer home built by lumber magnate Charles Cobb, this 107-acre property now invites adventurous souls for thrilling hikes and paranormal pursuits. As you wander its trails, you'll uncover remnants of a bygone era while nightfall brings whispers of ghostly screams and strange lights that play hide-and-seek in the darkness.
Rockhaven Sanitarium
View this post on Instagram

Delve into an intriguing chapter of California's history at Glendale's Rockhaven Sanitarium. Follow the footsteps of its former distinguished clients, from Hollywood's Billie Burke to Marilyn Monroe's mother, and appreciate the serene vistas as you tour the beautiful gardens and splendid water features. As you venture through the stone pathways, the remnants of a healing sanctuary founded in the early 20th century will bring to light a tale of resilience and empathy against the odds.
Foster Park Bowl
View this post on Instagram

If the silent narratives of abandoned places invoke your curiosity, Foster Park Bowl in Ventura County will fascinate you. The whispering seat of history from the 1900s and a popular haunt in the '60s, it's a result of Southern California's first county park system experiment. Today, its mute amphitheater waits patiently for restoration, allowing visitors to imagine the grandeur of yesteryears.