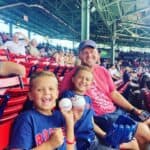 Jake Cain is an entrepreneur and writer from Cincinnati, Ohio. He spends his free time driving around the country in his late 90's conversion van, affectionately known as the "Monster Van" with his wife and 3 boys.
Los Angeles is a great city, but did you know that some of the best destinations in the area are outside the city limits?
The variety isn't the only reason to go on day trips from Los Angeles. The traffic's a lot better, too.
Here are some of the best destinations and why you should go to them.
Balboa Island
Located just off Newport Beach, Balboa Island is a scenic, relaxed, and sunny town with plenty of things to see and do.
If you're the active type, Balboa Island has a bustling rental service offering jet skis, sailboats, and just about any other attraction you can think of.
If you'd rather do something a little calmer, Marine Avenue offers restaurants, shopping, and ways to enjoy the arts. If you have kids along, check out the Balboa Fun Zone.
For some history, be sure to check out the Balboa Island Museum and Historical Society, which frequently hosts local events and offers free general admission.
For food, the frozen bananas are especially popular during the summer, and you shouldn't miss out on those. Fortunately, shops selling them are just off the ferry exit.
Winter is a nice time to visit, too, thanks to the active whale watching scene. There are never guarantees with animals, but the pleasant winter weather makes this a great time to go.
Balboa Island has something for everyone, but it's particularly good for dates and family outings, so bring someone else along.
Solvang
If there's one word that describes Solvang, it's "Danish." From the food to the architecture, much of the town features classic European influences and designs.
Solvang is particularly good as a shopping destination thanks to a variety of art galleries and stores selling genuine Danish products.
It's hard to shop for hours on an empty stomach, though, and that's where the Danish bakeries, pancake cottages, and breweries come into play.
If you have kids along, consider visiting Quicksilver Ranch. This charming destination raises miniature horses and lets visitors get close to them, but reserve your spot early because the tours are by appointment only.
We're also fans of the Solvang Brewing Company, whose restaurant area features high-quality ingredients designed to pair well with their ales and other drinks. This is a must-stop place for lunch.
If you'd like to unwind after a day of whirling through all the shops, stop by Elverhøj Museum to learn more about what makes Solvang so nice.
This destination has plenty of family fun, but consider keeping the trip adults-only if you want to visit the excellent breweries.
Solana Beach
Solana Beach is about two hours north of LA by train, and you should definitely take the train if you don't want to risk getting bogged down in traffic.
If you start early in the day, you can grab breakfast at local restaurants like the Beach Grass Cafe, then stroll through the Cedros Avenue Design District to go shopping or visit boutiques.
Once the air is warm enough for your tastes, it's time to visit the beach itself. It's just far enough north to not be completely overwhelmed, so you can find a decent spot even if you're not there first thing in the morning.
If you're feeling American for lunch, try Pizza Port, which opens a bit before noon every day of the week and offers hearty slices for the whole family.
If you'd rather try something more exotic, it's hard to go wrong with Bangkok Bay's Thai food. This fantastic restaurant has something for everyone, including those of you who prefer lighter meals after a few hours on the sand.
Solana Beach is a calm place as California beaches go, making it a great day trip when you want to relax, enjoy the sun, and have some tasty food.
Joshua Tree National Park
We're pretty sure this place doesn't have actual aliens, but that doesn't stop conspiracy theorists from wondering if there's something special about Joshua Tree National Park.
This park is particularly famous for the eponymous Joshua Trees, which have dagger-like leaves and zig-zagging branches, unlike almost any other plant we've ever seen. These give the park its distinctive otherworldly look and encourage day trips from Los Angeles.
Camping is available on-site, but for day trips, we recommend the hiking or rock climbing programs. If you prefer guided tours, ranger programs are available.
Pet accommodations are available in some areas, too. If your dog loves walking in new places, they'll have a fantastic time exploring the sights and smells at this park.
Food options are limited, so pack your own lunch and keep it in a cooled container.
Big Bear
Located up in the mountains and best accessed by car, Big Bear is a mountain town with two distinct faces depending on when you visit.
During the winter, it's the closest set of ski slopes to LA, making it an easy pick for day trips.
However, despite its popularity during winter, it's summer that really brings this place to life.
From visiting the Big Bear Solar Observatory to going on biking trails or renting a kayak, Big Bear has options for every activity level you want.
We recommend visiting with friends because many of the attractions are more fun when you have someone to compete with. Afterward, drop by a local restaurant like the Peppercorn Grille for lunch or dinner before heading home.
Tijuana, Mexico
Tijuana is about as far away as we can ever recommend for a day trip, being about four hours by car on a normal day. If money isn't an issue, you can get there faster with a flight to Tijuana International Airport.
Tijuana is an artistic destination, and few places represent this better than Centro Cultural Tijuana, which hosts everything from dance performances to enormous movie screenings. For shopping, try the Avenida Revolucion, whose retail boutiques offer things you won't find in American stores.
Alternatively, organized excursions offer hotel pickups and guided tours with stops at local restaurants and shopping destinations over about ten hours.
Temecula
If you've never been in a hot air balloon, Temecula is the perfect place to catch a ride and enjoy one of humanity's most unique forms of transportation.
Consider leaving the kids behind for this one, though, because other fantastic sites like the Wilson Creek Winery offer tasting rooms and full-service restaurants where you can enjoy lunch or dinner with a view.
Wine is the #1 reason to visit Temecula, so be sure you have a designated driver if you want to enjoy things to the fullest.
San Juan Capistrano
Located near the coast, San Juan Capistrano is one of Spain's 21 missions, a series of religious centers built about 30 miles apart. Its quaint, old-town feel offers tons of charm without the hustle and bustle of the big city.
Even if you don't want to visit the mission itself, local areas like the Los Rios Historic District offer plenty of museums for a day-long walking tour.
If the kids are around, consider visiting Zoomars, which offers attractions like a petting zoo, a hay maze, and a gemstone mining area.
San Juan Capistrano is best for family fun. We recommend starting mid-morning, then heading back when everyone's getting tired instead of making too tight of a plan.
Coronado
Located just outside of San Diego, Coronado offers incredible sand and outstanding weather throughout the year.
The wide beaches are particularly useful for ensuring that the area never feels overcrowded, despite its status as one of the country's best beaches.
You don't need to foot the bill for an expensive hotel room, but consider visiting the MooTime Creamery for a cold treat if you're visiting during the warmer months.
For military fans, the area is also home to Naval Base Coronado, which deals with a variety of ground, sea, air, and undersea operations. The naval base is busy, so chances are you'll see planes and helicopters buzzing around if you watch long enough.
Los Alamos
Not to be confused with the Alamo in Texas, Los Alamos is a small town located right in the heart of wine-tasting territory and one of our favorite day trips from Los Angeles.
The real draw of this area is its variety of bakeries. Multiple stores in the area sell delicious artisan bread that you can enjoy in-between visits to art galleries and antique shops.
Los Alamos is particularly good when you visit it as a couple, rather than as part of a bigger family, so give the kids somewhere else to go if you want to take your time exploring.
This is essentially a single-light town, so chances are you can see almost everything on your first visit.
If you particularly enjoy the bread, the way we do, you can even go back to pick some up for special occasions.
Oak Glen
Best visited in autumn, when the leaves are changing colors, Oak Glen is a quiet and secluded destination that's close enough to LA to offer an easy day trip while far enough from the crowds to avoid the noise and the rush.
Several local areas offer fun with animals for guests of all ages, but if you're like to get hands-on, Willowbrook Apple Farm lets you create your own cider after you pick apples right off the trees.
There's nothing quite like a drink you made yourself, so this is a must-visit location if you're looking for something fun in autumn.
Santa Barbara
If you want somewhere busier than Oak Glen, it's hard to go wrong with Santa Barbara. This popular tourist destination has lines, but it also has outstanding shopping and eating opportunities.
The State Street area is particularly good if you want to buy something, and you may even see a few famous faces while you're there.
Be sure to visit La Super-Rica Taqueria for lunch if you have the opportunity. With fresh tortillas and alternative filling options for anyone who doesn't like meat, the flavor is worth the wait.
Laguna Beach
Another popular destination located right on the shoreline, Laguna Beach is a gorgeous location that has something for everyone.
Main Beach is the most popular area, but several less-crowded areas exist if you want to have a little space for yourself. Crystal Cove State Park is particularly good for this since most people don't think of state parks as beach destinations.
After a warm morning out on the beach, head into the downtown area to visit art galleries, or browse through the local shops.
Prices tend to be high here, so if money is a concern, bring a picnic lunch instead of visiting a local restaurant.
If you don't want to brave the summer crowds, spring is nearly as warm but not quite as busy, making it a solid alternative.
Disneyland
We almost avoided mentioning Disneyland because everyone knows about it, but if you've never considered it for a day trip before, here's what you should know about it.
Disneyland is primarily a family destination, with rides and entertainments specifically designed for children. Restaurants and shopping opportunities for adults are available, but not in the same way as anywhere else on this list.
To make the most of the trip, look for tickets and try to plan out your day so you can maximize the number of attractions you visit. Lines can be long, so anything that lets you minimize time spent standing around is for the best.
Disneyland is a great late-night destination, too. They're famous for the nightly fireworks shows, and you don't even have to be particularly close to the park to see the sky light up.
After a long day at the park, you can head home after the light show and hit the sack. Consider sleeping in the next day to recover.
Los Angeles is a great city, but a day trip for a change of pace can keep things feeling fresh and fun.
Whether you want food, shopping, or a place to get away from it all, these are some of the best destinations for short trips.
9 Day Trips From Virginia Beach Full of Rich History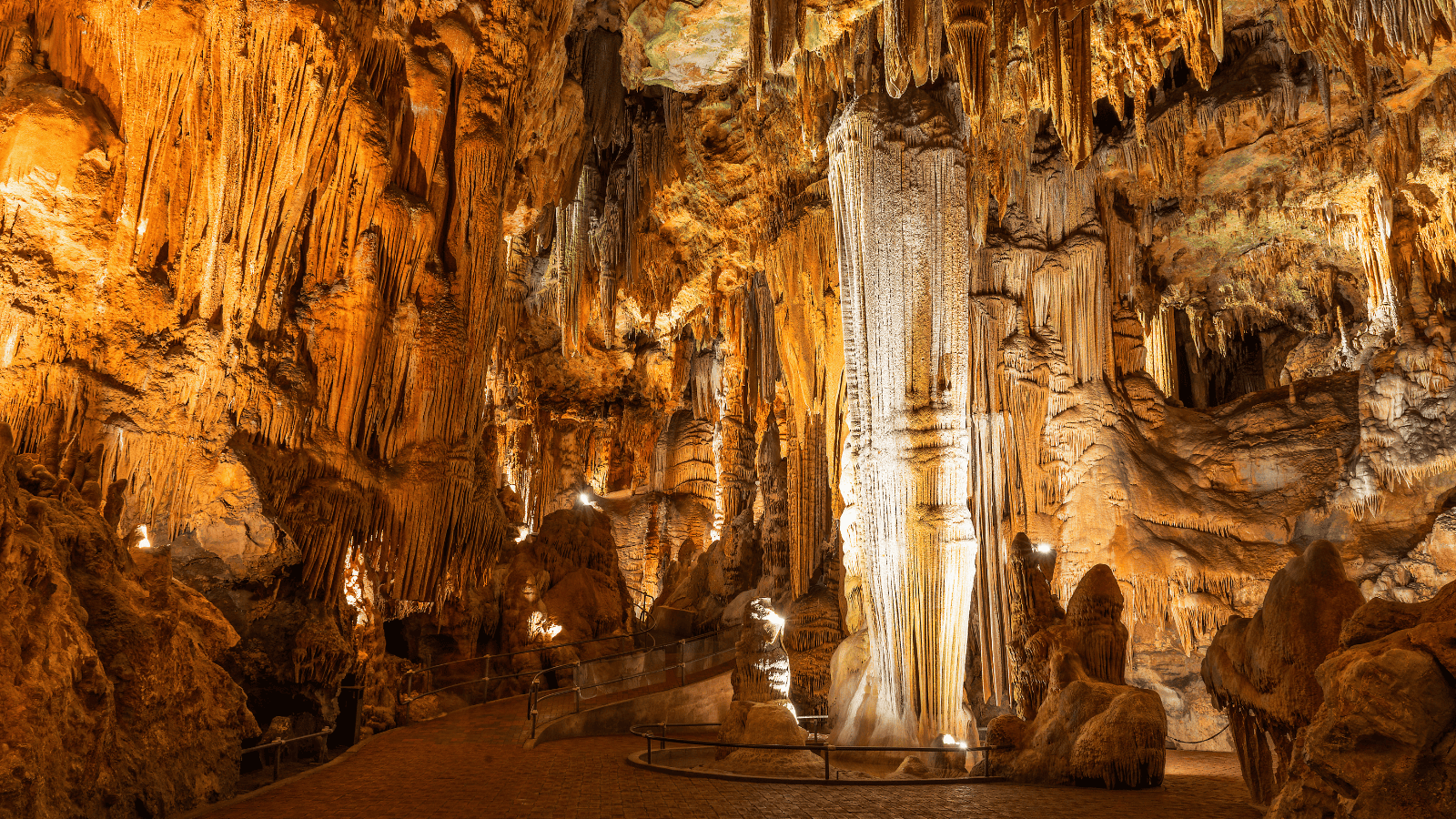 Discover the top day trips from Virginia Beach that offer a perfect escape from the hustle and bustle of the city. From exploring the historical sites of Colonial Williamsburg to witnessing the wild ponies on Chincoteague and Assateague Islands, this article has something for everyone. So, plan your mini-vacation now and explore the best of Virginia's gems!
16 Aesthetic Beach View Day Trips From Santa Barbara
If you're planning a trip to Santa Barbara, don't miss out on exploring the nearby destinations that offer something for everyone. From hiking in the Los Padres National Forest to relaxing on the beaches of Avila Beach, you'll enjoy this list of the best day trips from Santa Barbara. Whether you're a wine enthusiast or a film buff, there's something for everyone on this list of exciting day trips.
10 Day Trips From Gainesville
If you're planning a trip to Gainesville, Florida, don't miss out on exploring the nearby destinations that offer something for everyone. From the historic city of St. Augustine to the beautiful beaches of Daytona and Cedar Key, we've compiled a list of the best day trips from Gainesville. Whether you're an outdoor enthusiast or a history buff, there's something for everyone on this list of exciting day trips. So, plan your mini-vacation now and explore the best of Florida's gems!
Best 16 Day Trip Spots From Myrtle Beach
If you're planning a trip to Myrtle Beach, South Carolina, don't miss out on exploring the nearby destinations that offer something for everyone. From the charming fishing town of Murrells Inlet to the historic city of Charleston, this article has compiled a list of the best day trips from Myrtle Beach. Whether you're a beach lover or a history buff, there's something for everyone on this list of exciting day trips. So, plan your mini-vacation now and explore the best of South Carolina's gems!