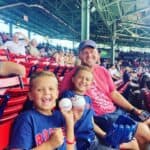 Jake Cain is an entrepreneur and writer from Cincinnati, Ohio. He spends his free time driving around the country in his late 90's conversion van, affectionately known as the "Monster Van" with his wife and 3 boys.
As the largest city in Missouri, it's safe to say that Kansas City has everything you could imagine right at hand, like the best restaurants to enjoy barbecue food, a lively music scene, and tons of fun dive bars. But despite all that city life has to offer, sometimes you need just to get away from it all, and preferably without spending your precious vacation days.
Thankfully, the world beyond Kansas City is full of opportunities to break away from the monotony of city life. Take advantage of the best two days of the week with anyone of these day trips from Kansas City. They're all within striking distance, and they will all make the stress of your workweek feel light-years away.
Carthage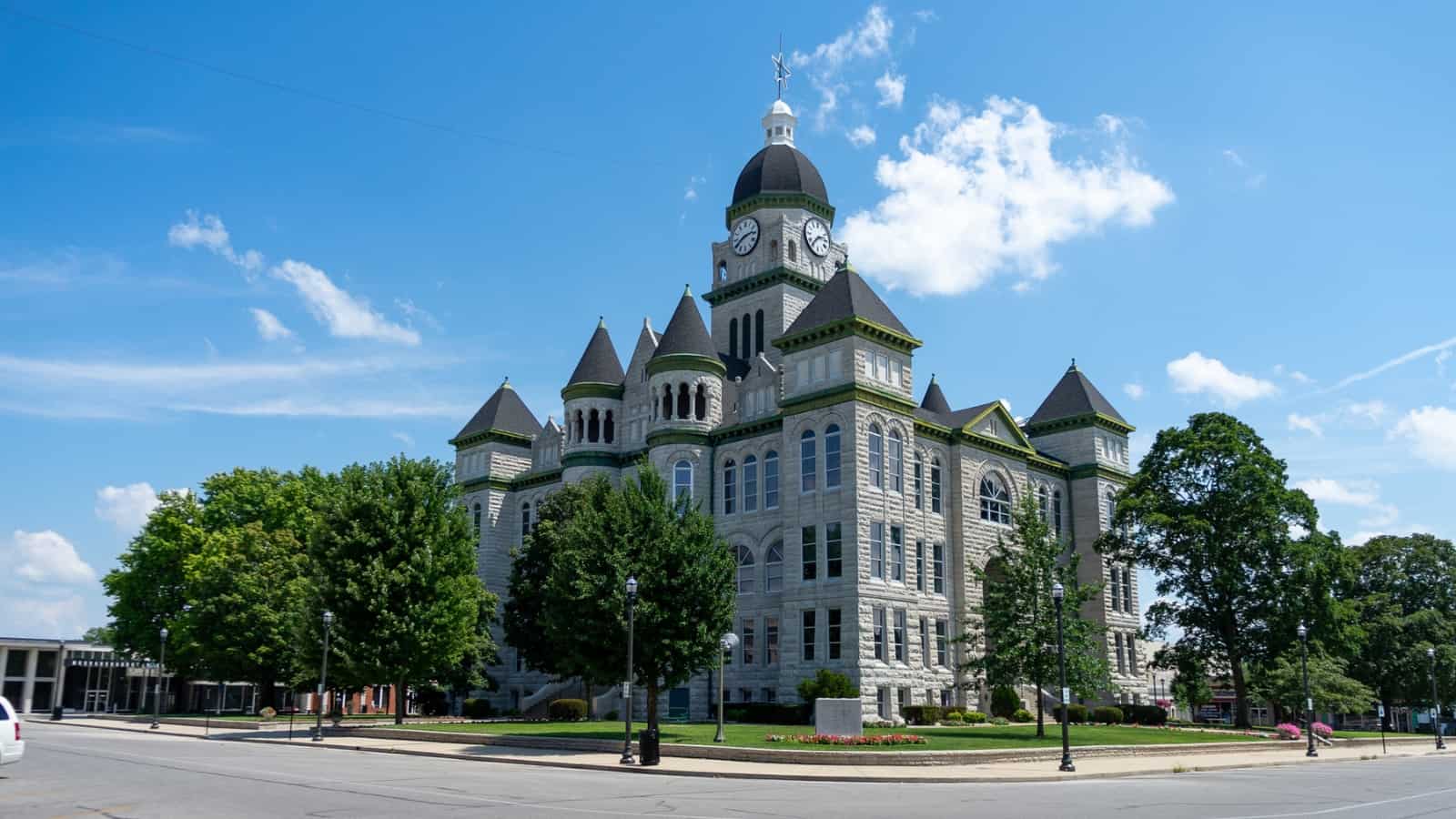 Calling all history buffs—Carthage is a must-see if you're into American history, in which case, you may recognize the name of this town as the site of several Civil War battles. Carthage was reconstructed after the war ended, and today it's replete with buildings that have made it onto the National Register of Historic Places.
Located in Jasper County, MO, and incorporated into Route 66, there are all kinds of activities for the whole family. You can visit the Carthage Civil War Museum and learn about the city's role during this period, or take the kids to Kiddieland amusement park for some good old-fashioned fun.
And we'd be remiss not to mention that Carthage has some impressive foliage come fall. If you're looking for a spot worthy of a place of honor in your Instagram feed, the fall months are the perfect time to get that coveted shot.
Atchison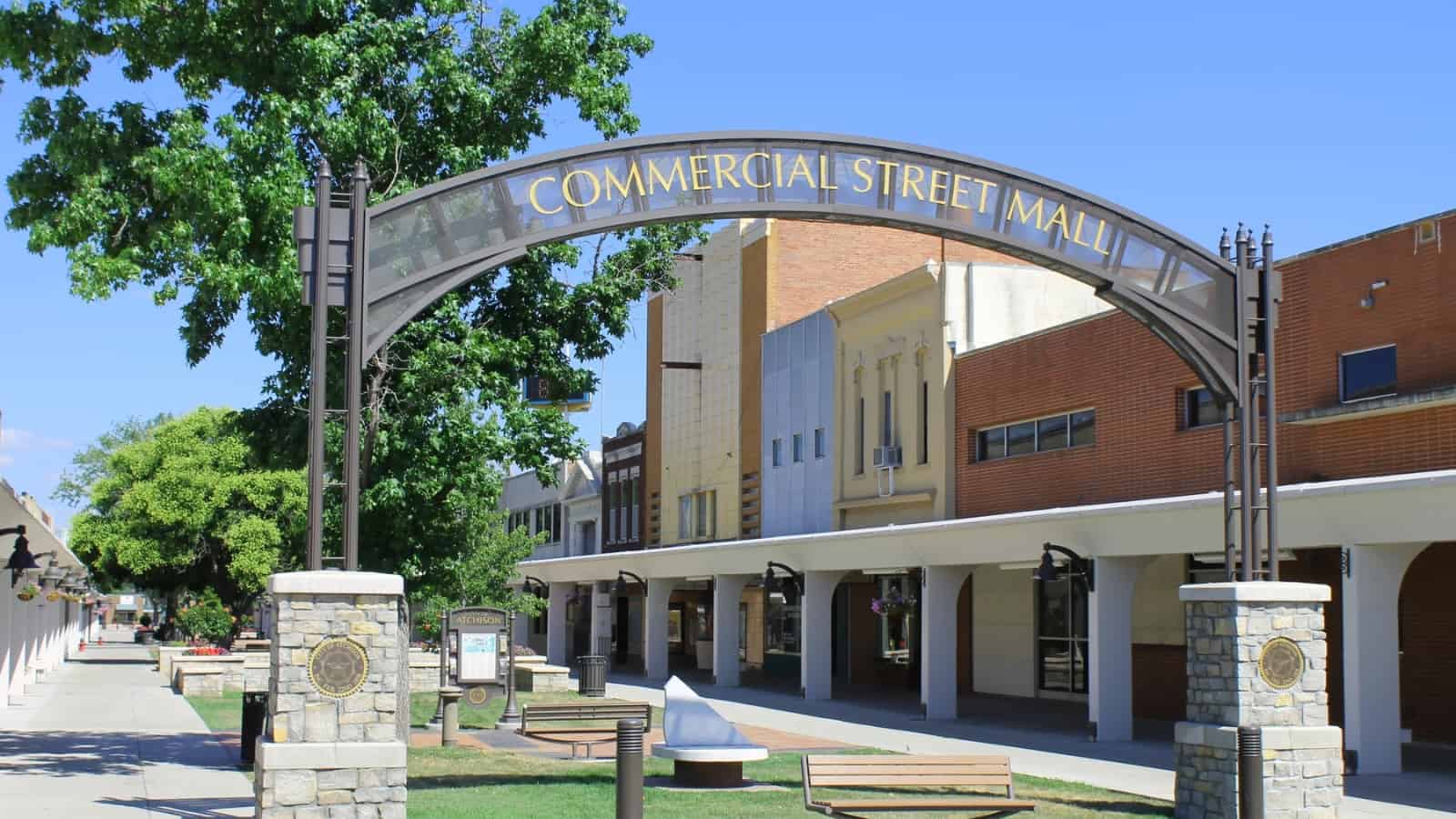 Atchison's claim to fame is that it's the birthplace of Amelia Earhart—you know her, the first woman to fly solo across the Atlantic Ocean.
The town pays this hero the homage she deserves with all kinds of places and events dedicated to her. You can visit the Amelia Earhart Birthplace Museum, check out her hillside portrait, or attend the Amelia Earhart Festival in July.
While aviation lovers are sure to find this town fascinating, those with a fear of flying can enjoy other things about Atchison—namely nearby Jackson Park and Warnock Lake. These two spots are an ideal place to bring the kids in summer and enjoy some fun outdoor activities.
Hermann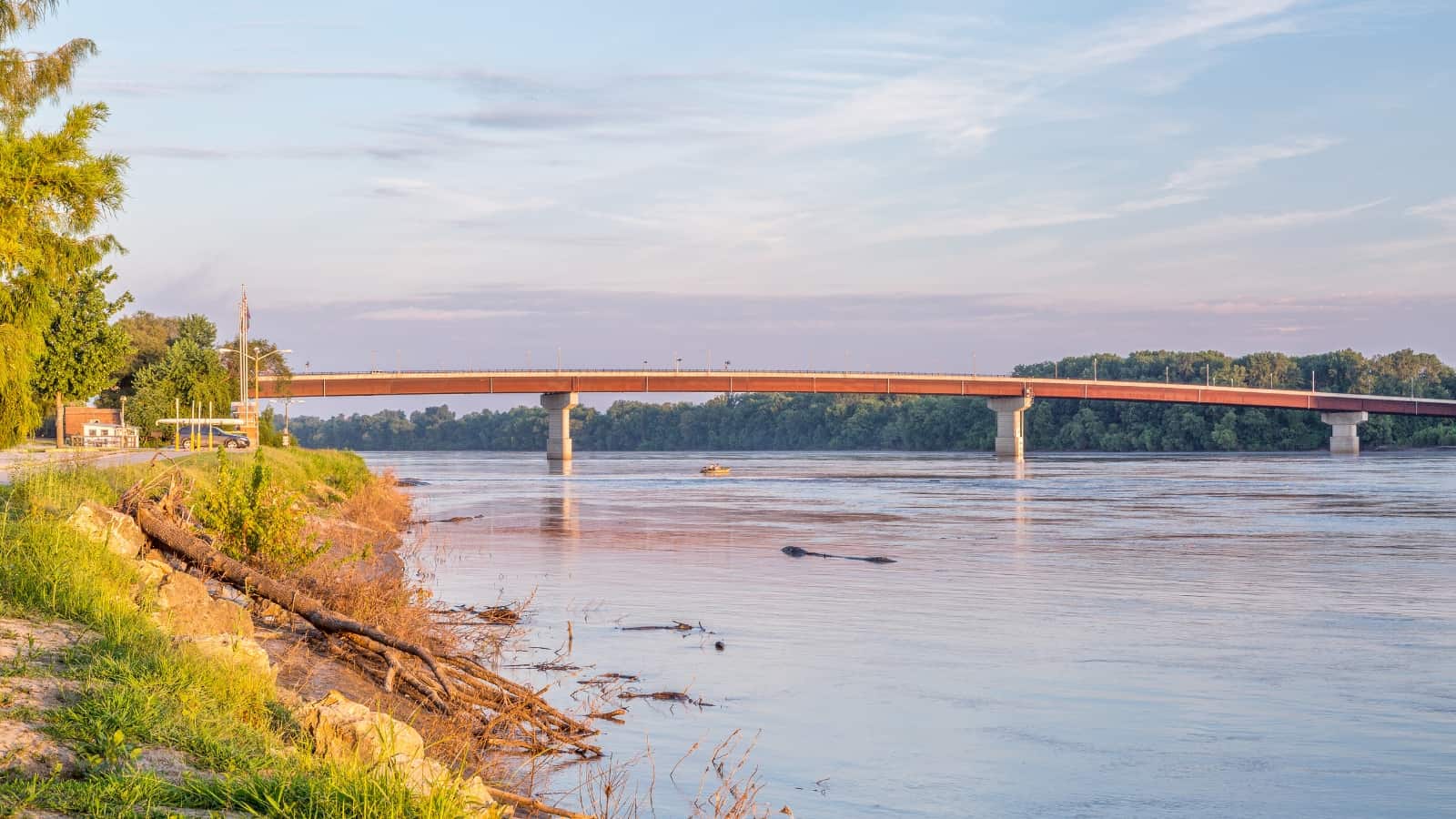 In the nineteenth century, a group of German immigrants founded the town of Hermann on the Missouri River, and today the area retains its old German feel. Wineries are one of the main attractions here, as the region was one of the first viticulture districts in the United States, but Hermann has no shortage of cultural and historic sites, either.
Places like the Deutschheim State Historic Site, the Historic Hermann Museum, and the Gasconade County Courthouse are all worth checking out.
Or if you prefer a more active day trip where you can bike, hike, and run, the 240-mile Katy Trail State Park might be right up your alley. The trail begins in downtown Hermann and continues across the Missouri River.
Lake Jacomo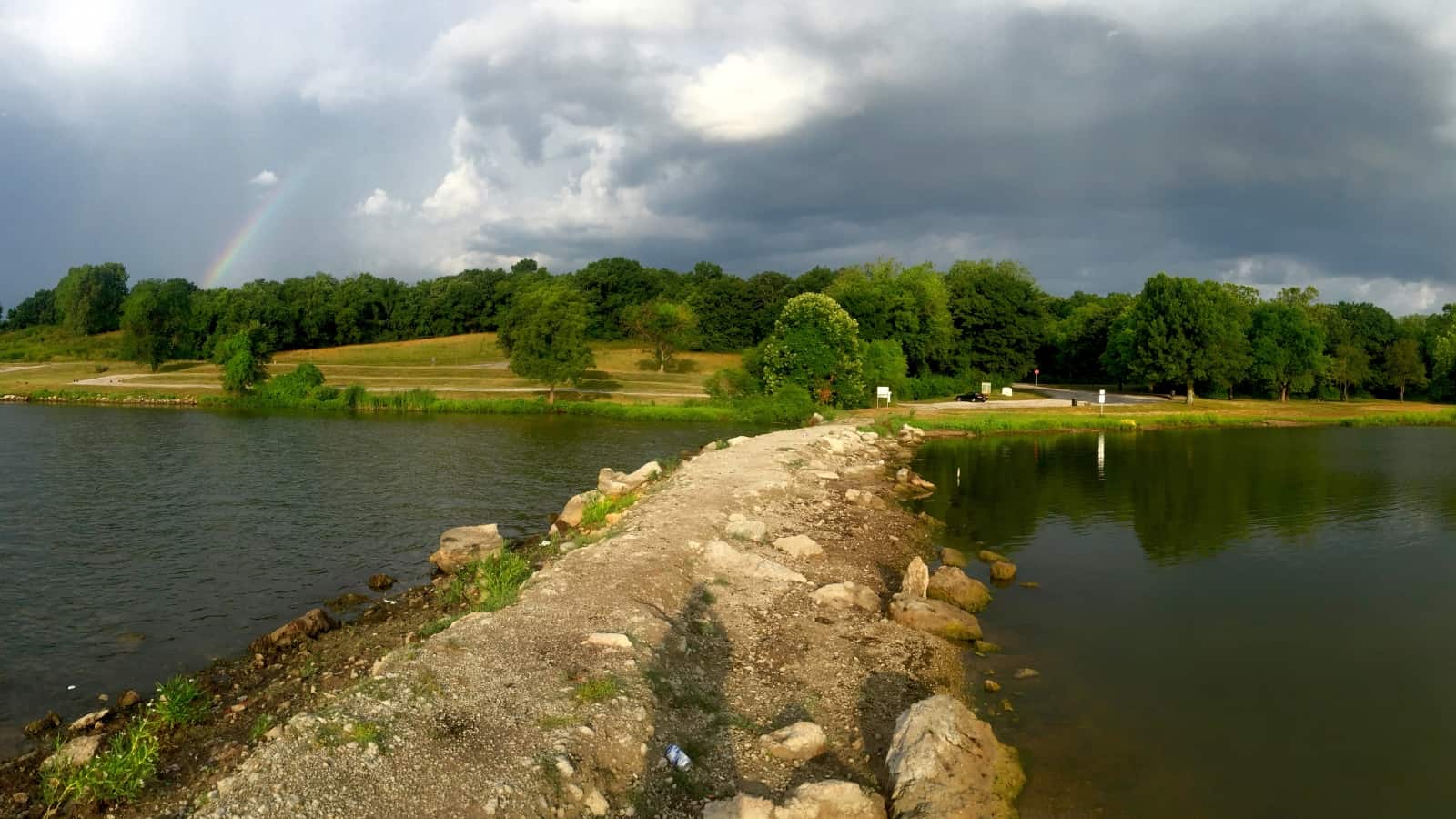 Located in Jackson County, Lake Jacomo features 970 acres of lake ready to be enjoyed when the weather warms up.
It's an excellent destination for any summer activity you're into, including boating, fishing, sailing, and windsurfing. Sailors will especially enjoy a visit to Lake Jacomo, as the area frequently hosts regattas that are the perfect place to bring the family.
Families can also use the various hiking trails in the area to enjoy the great outdoors, and campgrounds make turning a day trip into a weekend trip or longer an easy and economical idea.
Powell Gardens
If you live in Kansas City, you must make the requisite trip to the Powell Gardens, located forty-five minutes southeast of the city. There you'll be able to take in more than 6,000 unique varieties of flowers and plants in Kansas City's "official" 915-acre botanical gardens.
Powell Gardens has a little bit of everything, including lush greenery and tranquil ponds spread out over nine different sections that you can explore with the family or on your own. There are plenty of events for all ages, like the Festival of Butterflies and the Festival of Lights, as well as several activities for kids.
Eagle Bluffs Conservation Area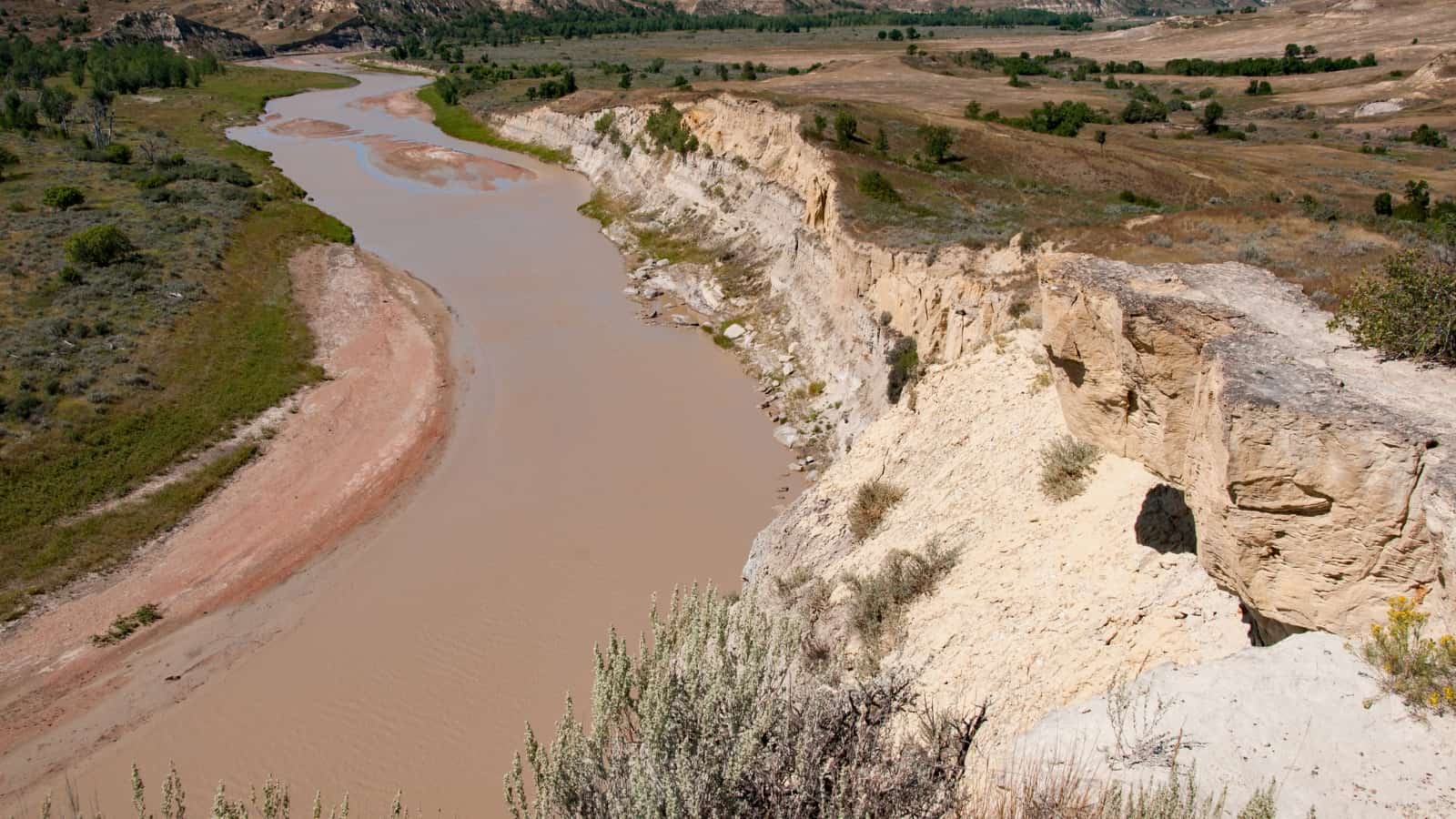 This list is about the best day trips from Kansas City, but you may want to make this next trip at night. The light pollution in Kansas City makes stargazing difficult, which is why we recommend a visit to Eagle Bluffs Conservation Area—a perfect getaway for anybody who loves the stars.
Astronomy enthusiasts frustrated with poor visibility in the city can stargaze to their heart's content at Eagle Bluffs. It's a couple of hours away from Kansas City and allows for unparalleled views of the Milky Way, as well as unique wetland pools excellent for bird watching, hunting, fishing, and hiking.
Lake of the Ozarks
You probably never heard of the Ozarks until Netflix decided to make a show about it, and Missouri residents know that it's just as great as the show paints it out to be. It's a fantastic spot to take the kids when the weather warms up, as it's got over 1,100 miles of shoreline perfect for activities like golf, boating, swimming, fishing, or just lounging by the lake.
There are lots to do that doesn't involve the water, too. You can go hiking, horseback riding, or visit some of the local vineyards if you want to get away from the kids for a while.
Jacob's Cave is another attraction worth visiting, featuring a one-mile walk underground where visitors can see stalactites. And if you're going with kids, make sure to take them to Miner Mike's, an indoor "adventure town" for younger Ozark tourists.
Do keep in mind that although shops and restaurants are open year-round, the official season in the Ozarks (and best time to enjoy it) is from Memorial Day to Labor Day.
Wild Animal Safari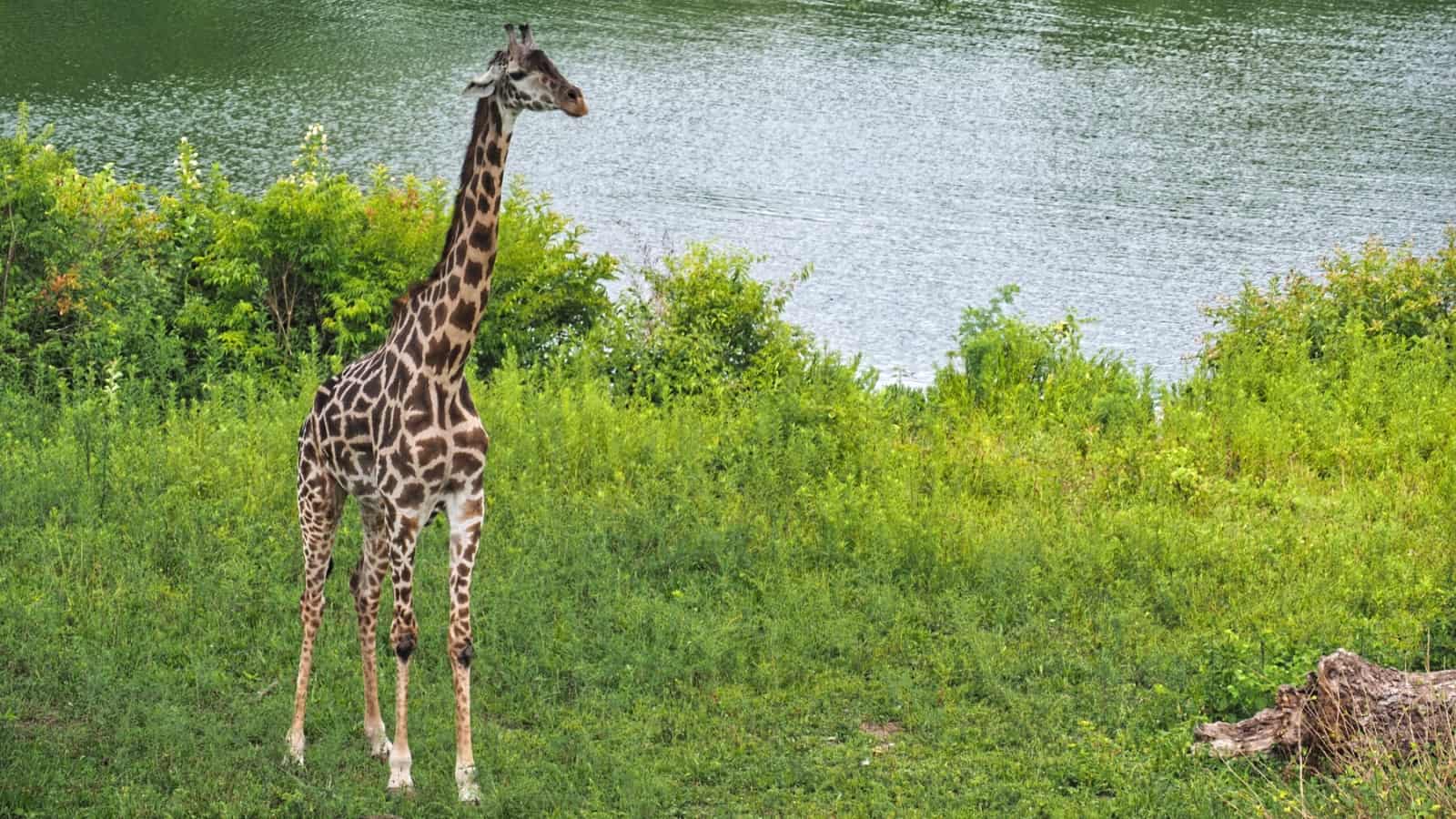 Always dreamed of going on safari? Make that dream a reality with a day trip to the Wild Animal Safari, a drive-through human-made safari experience. The park has five miles of open area where you can see all kinds of animals, some of which include zebras, elk, water buffalo, wildebeest, camels, bison, and llamas.
It's an excellent place to take the kids or animal lover in your life because of how interactive the experience can be. Some animals might even approach your car and present you with the perfect photo opportunity.
You can drive through the park on your own or take the complimentary bus tour offered by the park. It's a wonderful idea for a family day trip that's suitable for all ages.
Independence
Independence, Missouri, is another day trip for history buffs.
It was the home of thirty-third President Harry S. Truman, and nowadays, tourists can visit the place he called home. The presidential library is one of just fourteen federally operated libraries, and it's also the former president's final resting place.
You can learn more about Independence's role as a launching site for trails out west, like the Oregon and California trails, by visiting the National Frontier Trails Museum and Bingham Waggoner Estate.
But this town is not all about history. It was home to actress Ginger Rogers, and there are plenty of places to eat and relax, like Clinton's Soda Fountain, where you can enjoy a delicious sundae or phosphate.
Topeka
The capital of Kansas is just an hour outside of Kansas City, and it's got some exciting stuff to do. Places like the Kansas Zoo, the Evil Knievel Museum, the Kansas State Capitol Building, and the Combat Air Museum all make fantastic day-trip destination ideas.
Mushroom State Rock Park
If it's nature and curious formations that you're looking for, head to Mushroom State Rock Park. It's located about three hours outside of Kansas City, so you'll want to get up early to take full advantage of your day viewing the mushroom-shaped rocks that give this area its name.
Though just five acres, there's a lot to see at Mushroom State Park, and there's more than only formations. You can see graffiti left by the indigenous peoples who inhabited the area that dates back hundreds of years.
There are a number of picnic tables equipped for guest use, so be sure to pack a good lunch so that you can take full advantage of the day. Mushroom State Park is an ideal place to take the family.
Lawrence
This college town that's roughly forty miles outside of Kansas City offers a much-needed change of pace from city life.
Lawrence is home to the University of Kansas, and it's an excellent place to watch a college sporting event. Others choose to make the trip to visit the Grinter Sunflower Farms, where you can see dozens of acres of sunflowers in bloom.
You may be surprised to know that Lawrence has a thriving music scene and lots of opportunities for cultural visits. The town is home to the Watkins Museum of History, the Spencer Art Museum, and the Liberty Hall Theatre.
Families and outdoor enthusiasts will be pleased to know that there are several outdoor activities you can do in Lawrence, like fishing, hiking, and golfing on disc golf courses. Nearby Clinton Lake is also a popular spot to camp.
Excelsior Springs
Located about thirty-five minutes from Kansas City, a visit to Excelsior Springs lets you get away from it all—without going far at all.
The area's main attraction is the Elms Hotel and Spa, where people go for some serious rest and recuperation. The hotel is over a century old and has received visits by famous people like Harry S. Truman, Al Capone, and Jack Dempsey.
Relax and unwind at the Elm's underground spa, the Grotto, which offers a wide variety of treatments that are perfect for couples. And once you've de-stressed, you may choose to hit the Excelsior Springs Golf Club or let the hotel spook you with an Elms ghost tour at night.
Though Excelsior Springs is an ideal getaway for couples, the Worlds of Fun amusement park can help make it a family destination. Be sure to stop at Dari B Drive In to satisfy your sweet tooth before you leave town.
Omaha
Who says Kansas City day trips have to be limited to Kansas or Missouri destinations? At three hours away, Omaha is a bit of a longer drive than some other destinations on our list, but it's a fun visit.
Check out all that Omaha has to offer by visiting sites like the Discovery Garden, the Durham Museum, or the Joslyn Art Museum (which has free admission). You can even make it an overnighter, enjoy the city at a more leisurely pace, and split up the driving a little bit.
Leavenworth
Leavenworth enjoys the distinction of being Kansas' first official city. It's a compact yet a mighty place to visit, and at just 45 minutes outside of Kansas City, it's an easily accessible weekend excursion.
Leavenworth's got everything adults like to enjoy their weekend, from a thriving food scene to plenty of antique shopping, and the opportunity to visit wineries and farms. History nerds won't want to miss a stop at Fort Leavenworth, where they can visit the Buffalo Soldier Memorial Park and the Frontier Army Museum.
If you've got the kids in tow, families will appreciate a day at Leavenworth Landing Park, located on the Missouri River. There you can enjoy a picnic and spend as much time as you like exploring the miles of walking paths. The C.W. Parker Carousel is a must-see attraction for your little ones.
Sometimes, a quick break from your daily routine in the city is what you need, and as you can see, there are many places near Kansas City that make a perfect day trip. Regardless of what you're looking for, whether that's fun in the sun, cool historical sites, or rest and relaxation, there's a day trip that will fit the bill.
9 Day Trips From Virginia Beach Full of Rich History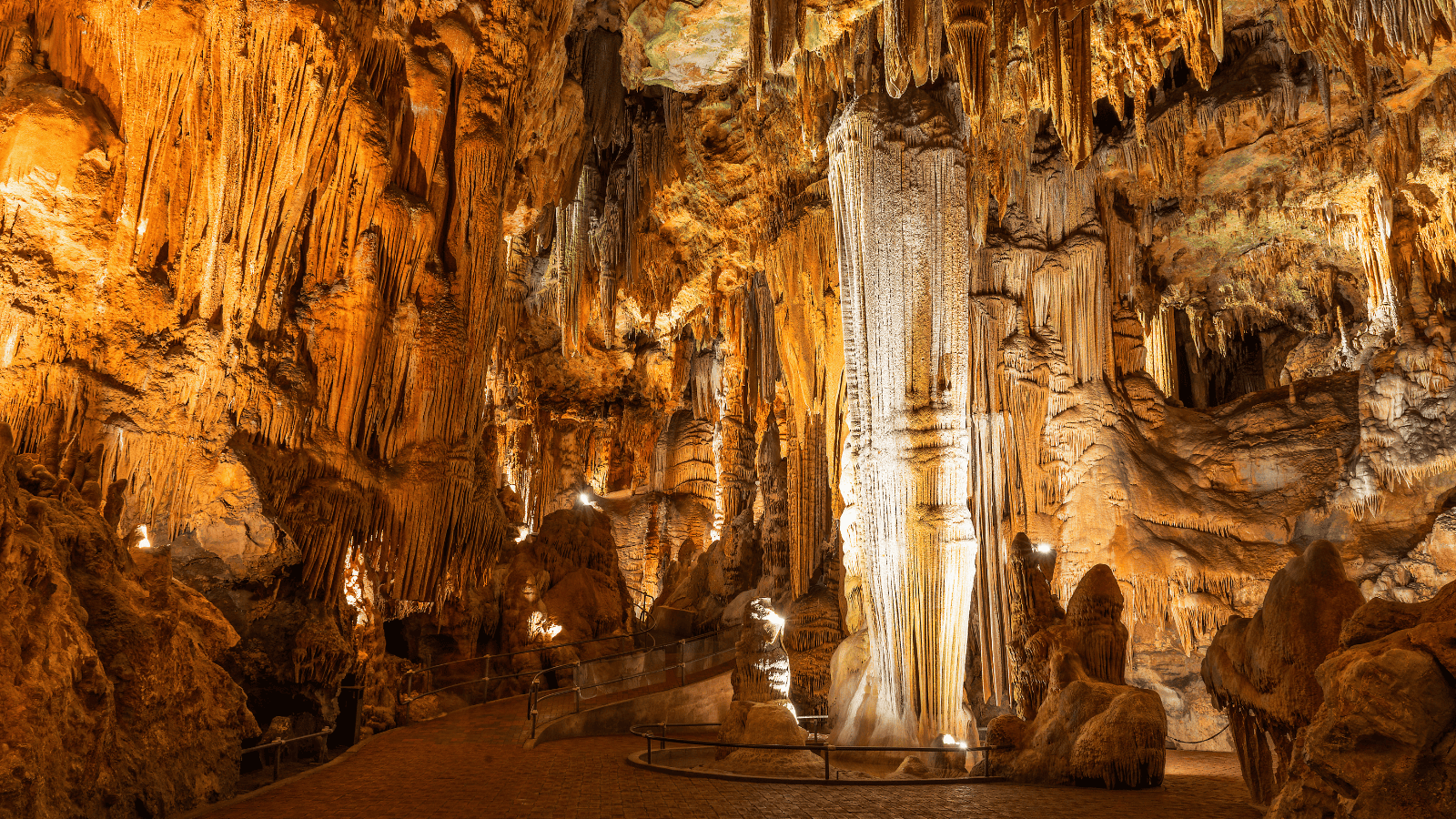 Discover the top day trips from Virginia Beach that offer a perfect escape from the hustle and bustle of the city. From exploring the historical sites of Colonial Williamsburg to witnessing the wild ponies on Chincoteague and Assateague Islands, this article has something for everyone. So, plan your mini-vacation now and explore the best of Virginia's gems!
16 Aesthetic Beach View Day Trips From Santa Barbara
If you're planning a trip to Santa Barbara, don't miss out on exploring the nearby destinations that offer something for everyone. From hiking in the Los Padres National Forest to relaxing on the beaches of Avila Beach, you'll enjoy this list of the best day trips from Santa Barbara. Whether you're a wine enthusiast or a film buff, there's something for everyone on this list of exciting day trips.
10 Day Trips From Gainesville
If you're planning a trip to Gainesville, Florida, don't miss out on exploring the nearby destinations that offer something for everyone. From the historic city of St. Augustine to the beautiful beaches of Daytona and Cedar Key, we've compiled a list of the best day trips from Gainesville. Whether you're an outdoor enthusiast or a history buff, there's something for everyone on this list of exciting day trips. So, plan your mini-vacation now and explore the best of Florida's gems!
Best 16 Day Trip Spots From Myrtle Beach
If you're planning a trip to Myrtle Beach, South Carolina, don't miss out on exploring the nearby destinations that offer something for everyone. From the charming fishing town of Murrells Inlet to the historic city of Charleston, this article has compiled a list of the best day trips from Myrtle Beach. Whether you're a beach lover or a history buff, there's something for everyone on this list of exciting day trips. So, plan your mini-vacation now and explore the best of South Carolina's gems!