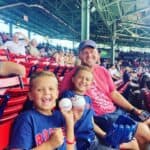 Jake Cain is an entrepreneur and writer from Cincinnati, Ohio. He spends his free time driving around the country in his late 90's conversion van, affectionately known as the "Monster Van" with his wife and 3 boys.
Located in the center of the state, Gainesville, Florida is the perfect base to explore the state and destinations around. Take a break from swamplands and explore the cities and towns nearby.
Let us explore some of the top things to do in Gainesville which you can explore with your friends and family.
Cedar Key, Florida
Distance: 1 hour and 15 minutes
Ideal for: Fun getaway
Located just one hour and fifteen minutes away from Gainesville, Cedar Key is on the west coast of Florida in the Gulf of Mexico. The Cedar Keys barrier island cluster are named for their abundant population of eastern red cedar trees.
Spend a day at the beach, or get to know more about the history of the city by visiting the National Register of Historic Places. Outdoor enthusiasts can head to Cedar Key National Wildlife Refuge where you can spot protected birds and animals.
You can also rent a kayak to explore the untouched regions of Cedar Key. End your day by having a meal at the many restaurants and bars that Cedar Key has to offer.
Daytona Beach, Florida
Distance: 2 hours
Ideal for: Beach lovers
Daytona Beach makes for a fun getaway from Gainseville. Located just two hours away from the city, Daytona Beach can make for a fun day trip.
It is most famous for its Daytona International Speedway. The 500 acre Daytona Speedway complex, known as "The World Center of Racing," recently underwent a $400 million upgrade.
Apart from that, you can explore the boardwalk and beaches. Daytona beach offers swimming, surfing, and unusual drive-along-our-beach opportunities.
Daytona Beach Pier is also a historic attraction that you must visit. In the Daytona Beach Area, you will also find family-friendly entertainment at any pace, with outdoor adventures including surfing, parasailing, kayaking, and more.
Jacksonville, Florida
Distance: 1 hour and 25 minutes
Ideal for: Family fun
Located just one hour and 25 minutes away from Gainseville, Jacksonville has everything for a perfect family-friendly day trip.
It has the youngest population in Florida and needless to say is the hippest town you can visit in the state. In 2016, Forbes listed Jacksonville in 20 Best Cities For Travel This Summer.
Jacksonville or Jax as locals calls it can give you a relaxed experience or adventure depending on what you choose.
There are over 22 miles of beaches, extensive park systems, world-class fishing, historic neighborhoods, and a vibrant street art scene. Along with delicious craft beer, nightlife and so much more.
Orlando, Florida
Distance: 1 hour and 50 minutes
Ideal for: Theme park lovers
Located one hour and 50 minutes away from Gainesville, Orlando is famous for Walt Disney World and Universal Orlando. There are more than a dozen theme parks, which makes Orlando a great family-friendly city to visit.
Relive your childhood or take your children along to these theme parks. Apart from theme parks, there are many things to do here like visit restaurants, high-end outlet shopping centers, theatrical performances, and amazing concerts.
Art lovers will have a great time at the Orlando Museum of Art, the Mennello Museum of American Art as well as a number of small, funky galleries throughout the city.
You can also visit Madame Tussauds has a dazzling assortment of lifelike wax celebrities.
Tampa, Florida
Distance: 2 hours
Ideal for: Nightlife
Known for its culture and museums, Tampa is located around two hours away from Gainesville. It has a mix of historic culture and modern landmarks and makes for the perfect day trip.
The culture is infused with Cuban and Spanish flavors, plus there is a thriving business center here as well.
Visit the Downtown area which is alive with urban parks, including the gorgeous Tampa Riverwalk, hip bars, and great restaurants for visitors to explore.
A great tourist attraction is Busch Gardens which is an African themed amusement park filled with rides for everyone. Tampa is known to be a great city for all ages and budgets.
Visit Ybor City for a delicious dining experience. It was created around the Cuban cigar-rolling industry in the late 1800s, is now world-renowned as a hot nightlife spot.
St. Augustine, Florida
Distance: 1 hour and 40 minutes
Ideal for: Historic getaway
St. Augustin is the oldest city in Florida and is known for its Spanish colonial architecture and gorgeous beaches. Located just one hour and 40 minutes away from Gainesville, St. Augustine makes for a great getaway.
It is also referred to as "Nation's Oldest City". There are many museums to visit like the Castillo de San Marcos, Ponce de Leon's "Fountain of Youth," and the Oldest Wooden Schoolhouse.
Spend all day in the downtown area and experience the historic sights and sounds of the city.
Fanning Springs State Park, Florida
Distance: 56 minutes
Ideal for: Outdoor lovers
Located along the Suwannee River, Fanning Springs State Park is a source of cool water that has attracted people for many years. Located just one hour away from Gainesville, State Park is a great place to relax and enjoy the outdoors.
Enjoy the clear 72-degree water as well as picnicking, volleyball, and a hiking trail. Visit the boardwalk which allows you to step back in time to old Florida as you stroll through a breathtaking cypress swamp.
There are many animals in the park which can be spotted like White-tailed deer, grey squirrels, red-shouldered hawks, woodpeckers, and owls.
Steinhatchee, Florida
Distance: 1 hour and 30 minutes
Ideal for: Relaxed getaway
Located around one hour and 30 minutes away from Gainesville, it is a small town located in the Big Bend Region of Florida. The town has a fishing village, great restaurants, a library, and small motels.
In addition to that, there are miles and miles of tranquil country roads and bike trails. Steinhatchee combines the ambiance of the 19th century with the conveniences of the 21st century, which is why it is also known as Florida's best-kept secret.
Crystal River Preserve State Park, Florida
Distance: 1 hour and 14 minutes
Ideal for: Outdoor lovers
Crystal River Preserve State Park is located just one hour and fourteen minutes away from Gainesville. The park attracts nature lovers and photographers who love being here with nature.
The park borders 20 miles of the northern Gulf Coast between the two cities of Yankeetown and Homosassa. This is also one of the few places where manatees come as they are attracted by warmer waters.
Here you can also swim with the manatees which is a great experience in itself. Crystal River Preserve State Park includes nine miles of hiking/biking trails, a 2.5-mile interpretive trail, fishing at Mullet Hole.
High Springs, Florida
Distance: 30 minutes
Ideal for: Outdoor lovers
Located just 30 minutes away from Gainesville, High Springs was the town's commercial and social center and still attracts many tourists.
Just 20 miles away from Gainesville, High Springs tempts visitors with diverse and unique offerings of art, antiques, and outdoor adventures. The city is surrounded by natural attractions which attract canoeists, cave divers and campers heading to the nearby Santa Fe River.
Adventure enthusiasts can also indulge in snorkeling, diving, tubing or swimming in natural springs.
Gainesville is a great place to explore the state of Florida and there are many destinations that you can explore around the city.
20 Thrilling Florida Vacation Spots
Ready to plan your next vacation in sunny Florida? Here are the highlights of the 20 best vacation spots in the state! From the vibrant nightlife of Miami to the laid-back charm of Clearwater, there's something for everyone. Whether you're looking for family-friendly activities, high-end experiences, or unique adventures, this article has got you covered. So, pack your bags and get ready to soak up the sun and fun in the Sunshine State!
15 Virginia Vacation Spots Perfect For Exploring History
Explore the best vacation spots in Virginia with this must-read article! From the historical charm of Williamsburg to the breathtaking beauty of Shenandoah National Park, there's something for everyone. Don't miss out on the top attractions, outdoor adventures, and unique experiences that Virginia has to offer.
Top 15 Ohio Vacation Spots: Vibrant Cities & Aesthetic Parks
Ready to discover the best vacation spots in Ohio? Look no further than this article, which highlights the top destinations in the state, from the vibrant cities of Cleveland, Cincinnati, and Columbus to the scenic Hocking Hills State Park. Explore the great outdoors, enjoy cultural activities, and indulge in local cuisine and attractions. So, pack your bags and get ready to experience the diverse and exciting vacation spots that Ohio has to offer!
Picturesque Lake And Mountain Top Views: 16 Michigan Vacation Spots
Discover the best Michigan vacation spots with this ultimate guide! From the charming university town of Ann Arbor to the breathtaking Pictured Rocks National Lakeshore, there's something for everyone. Whether you're looking for outdoor adventures, cultural experiences, or romantic getaways, Michigan has it all.