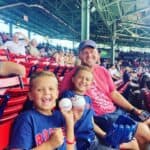 Jake Cain is an entrepreneur and writer from Cincinnati, Ohio. He spends his free time driving around the country in his late 90's conversion van, affectionately known as the "Monster Van" with his wife and 3 boys.
As the third-largest city in Texas, Dallas has no shortage of activities and sightseeing opportunities. Visitors enjoy the thriving nightlife, vibrant arts, and culture scene, and, of course, you can't forget about the Cowboys.
However, there's plenty of adventure just outside of Dallas, too. You'll find everything from family fun at museums and national parks to places to party with friends at casinos and wineries. Here's a closer look the best day trips from Dallas which you're sure to love:
Fort Worth
When you need a break from the hustle and bustle of city life in Dallas, head over to Fort Worth for a ten-gallon Texas experience.
Known as "where the West begins," Fort Worth is home to twice-daily cattle drives, delicious Tex-Mex cuisine, a year-round rodeo, and more cowboys per square mile than practically anywhere else in the state.
If you're a fan of western music, check out Billy Bob's Texas, home of the world's largest honky-tonk. Are you looking for something calmer? Visit the Bass Performance Hall for ballet and symphony concerts.
Stroll through the 35-block Sundance Square, home to a wide range of shopping and dining. Although it's only a 45-minute drive west from Dallas, Fort Worth offers a different way to have fun in Texas.
Fredericksburg Wineries
When you think of Texas, do you think of wine? You absolutely should, because it's the fifth-largest wine-producing state in the country. Located a few hours outside of Dallas, Fredericksburg is the heart of Texas Wine Country.
Boasting over 50 wineries and vineyards, Fredericksburg is perfect if you're in the mood for wine tastings and tours. Another 50 or so wineries are located throughout the Texas Hill Country Viticultural Area, which is within about an hour's drive of Fredericksburg.
Winery tours are great for birthday celebrations, romantic getaways, bachelorette parties, and other groups looking for over-21 fun. After a day spent sipping on vino, stroll through Fredricksbury's beautiful city center, filled with boutiques and over 700 historically-designated structures.
The Dr. Pepper Museum
Here's a place with some pop appeal. About an hour and 45 minutes from Dallas, you'll find Waco, Texas, and the legendary Dr. Pepper Museum.
The museum is formerly the original factory for the world-famous soda, operating from 1906 until the 1960s. Today, it's a family-friendly and fun museum packed with exhibits, a gift shop, and even a working soda fountain.
But that's not all Waco offers. You'll also want to check out the nearby Magnolia Market. Created by home improvement and lifestyle gurus Chip and Joanna Gaines, Magnolia Market is a beautiful, family-friendly complex with food vendors, a garden, fields, décor stores, and much more.
Houston Space Center
Houston, we have a great day trip in mind. In less than half a day, you can travel from Dallas to the Houston Space Center, one of the most famous landmarks in the US.
You and your family can look at exhibits, take a virtual reality spacewalk, experience the Galaxy Lights light display, and do so much more. It's out-of-this-world fun that will also teach you about the cosmos and the history of space exploration.
Beyond the Space Center, Houston is packed with other entertaining and educational offerings such as the Houston Museum of Natural Science, Houston Zoo, and the Children's Museum of Houston. Learning is just a short car ride away.
Casinos
Feeling lucky? Some of the best casinos in the country are only a few hours away.
You only need to drive 90 miles to hit it big at the Choctaw Casino Resort, located in neighboring Oklahoma. It features 4,100 slot machines, tons of tables, and the Choctaw Grand Casino. Catch acts such as Journey, Toby Keith, and Carrie Underwood.
It's fun for the whole family at Choctaw's The District, an entertainment center with bowling, arcade games, a laser tag arena, a food court, and more.
If you're up for a longer drive, in three hours, you can reach a variety of casinos in between Shreveport and Bossier City, LA. Margaritaville and Harrah's are just two of the big-name spots in the Big Easy within an easy day's drive.
Lake Whitney
If you're looking for a fish tale to tell, head over to Lake Whitney, located about 83 miles southwest of Dallas. It's one of the largest lakes in the area with a depth of 108 feet and a surface area of 37 square miles.
Lake Whitney is known for its excellent fishing, especially for bass. If angling isn't your game, you find plenty of other options for fun, including sailing, boating, water skiing, jet skiing, and even scuba diving.
Of course, you don't have to get in the water to have fun. The area around Lake Whitney includes trails for mountain biking and hiking, too. You can also spend the night in one of the many campsites if you want to turn your day trip into a more extended getaway.
The Dinosaur Capital of Texas
Enjoy dino-sized fun in the nearby city of Glen Rose. Just 75 miles from Dallas, it's a gateway to 65 million years back in history.
Visit Dinosaur Valley State Park to check out real dinosaur footprints and other attractions. Then hop over to Dinosaur World Texas, a dinosaur theme park with life-size replicas sure to delight kids and adults.
Finally, check out some new wildlife at the Fossil Rim Wildlife Center. Take a driving tour (in your own vehicle) through the facility to view a menagerie of exotic and endangered animals from around the world, such as emus, cheetahs, wolves, and more.
Austin
Compared to other Texas cities, Austin marches to the beat of its own drum.
Known as the Live Music Capital of the World, Austin is home to over 250 music venues. You can see (and hear) everything from an up-and-coming act in a small club to a world-famous headliner at an amphitheater such as the Frank Erwin Center. Whatever you're into, Austin's playing your song.
Of course, the music is just the start of the fun. Austin's packed with bars, restaurants, and a thriving nightlight, especially around 4th and 6th Streets. You'll find craft brews and delicious eats around practically every corner day or night.
Located about 195 miles from Dallas, Austin is close enough that you and your crew can drive down for a concert or shopping trip without a problem. If you plan to enjoy the nightlife, you're probably better off getting a hotel, because some of the best shows can start late.
While Dallas has no shortage of nightlife, Austin has a vibe all its own you and your friends will love.
San Antonio River Walk
The San Antonio River Walk is a fun getaway when you want to shop, dine, and recharge. If you've never been to the River Walk before, you're in for an architectural treat. It's both a city park and a network of pedestrian walkways along the San Antonio River.
The River Walk is lined with bars, restaurants, galleries, and historic sites. You can also sit on a bench or take a ferry to enjoy the sights and watch the people.
If you're looking for a little more luxury, treat yourself to a day at the Mokara Hotel & Spa. You can sip a delicious coffee and enjoy the city sights from the hotel's rooftop café.
If you decide you aren't quite ready to head back home, you can book a room at the Mokara or any number of other hotels in the area.
Beavers Bend State Park
Located in the southeastern corner of Oklahoma, Beavers Bend State Park is arguably the most popular state park nobody's heard about. It's the second-most visited part in the state, but even many locals are unaware it exists!
Only three away from Dallas, Beavers Bend features majestic, green landscapes, and the sparkling Beavers Bend Lake. You can kayak, jet ski, boat, hike, fish, or simply explore. If you visit between November and February, you might even spy a bald eagle.
Start your day trip at the nature center, which offers year-round programs and activities such as hiking groups, crafting classes, astronomy adventures, and much more.
With over 16 miles of hiking trails and four miles of multi-purpose trails, you'll have plenty of opportunities to escape city life, even if just for a day.
Arbuckle Wilderness Park
Unleash your wild side with a visit to Arbuckle Wilderness Park. It's located about two and a half hours away from Dallas in Davis, Oklahoma.
Kids and adults alike will marvel at the hundreds of free-roaming exotic animals, including giraffes, emus, water buffalo, and many more. Check out the House of Reptiles to view pythons, tortoises, lizards, and other scaly creatures in enclosed habitats.
Traverse the 200-acre park in your car to view the animals at your leisure. It's like spending the day on a photo safari across five continents.
Plus, they're open 362 days a year, and you don't need reservations. If you and the family need a fun, educational activity at a moment's notice, why not go on a safari? With discounts and bus tours for groups of 25 or more, it's ideal for birthday parties, business retreats, class trips, and others.
Davy Crockett National Forest
In just under three hours, you can visit a 160,000 acre National Forest named after the legendary pioneer. The Davy Crockett National Forest has camping, hiking, swimming, and tons of wildlife.
It's home to deer, turkey, dove, and even the endangered red-cockaded woodpecker. They live in a diverse ecosystem of pines, bogs, and forests.
You can camp in designated pads throughout the 20-mile-long Four C National Recreation Trail and the Walnut Creek campsite. If you feel like swimming, boating, or fishing, head out to the 45-acre lake. Another fun option for the single-day visitor is the Piney Creek Horse Trail.
Canton Flea Market
Bring your bargaining hat and your cash. The Canton Flea Market bills itself as the world's first and oldest flea market.
You've never seen a flea market like this. Over 5,000 vendors sell antiques, artworks, crafts, unique items, and so, so much more.
It's only about an hour away from Dallas, but pay attention to the day you go. It's open from Thursday through Sunday from sun up until sundown – before the first Monday every month.
They're open regardless of the weather. If you're willing to brave some rain, you can beat the crowds and score some great deals.
For over 150years, the Canton Flea Market has been a favorite for artists, craft makers, bargain hunters, and Texans in general. Note that if you go, you'll have a far easier time buying if you have cash.
Terrell
Just 30 miles east of Dallas is a little-known and fascinating bit of history – the No. 1 British Flying Training School Museum.
During the start of WWII, the British needed somewhere to train pilots. Due to the Lend-Lease Agreement (a large-scale treaty), a series of flight schools opened across the US, with the very first located in Terrell, TX.
Today, the training school is a museum with fun and informative exhibits featuring real WWII memorabilia.
Additionally, the town of Terrell is filled with a fascinating history, too. You can take a tour of historic sights led by guides in authentic garb from yesteryear.
For a more modern experience, Terrell also has a historic downtown shopping district plus an outlet mall.
Dallas is a one-of-a-kind starting point for adventure, whether you're looking to entertain the kids, relax with a loved one, or party with friends. Whether you're a visitor to Dallas looking to explore, or a resident looking to get out the door, you'll find a wide range of places to go that are located just outside the city.
A day trip is the perfect mini-vacation, guaranteed to relax and rejuvenate. Where do you want to go first?
9 Day Trips From Virginia Beach Full of Rich History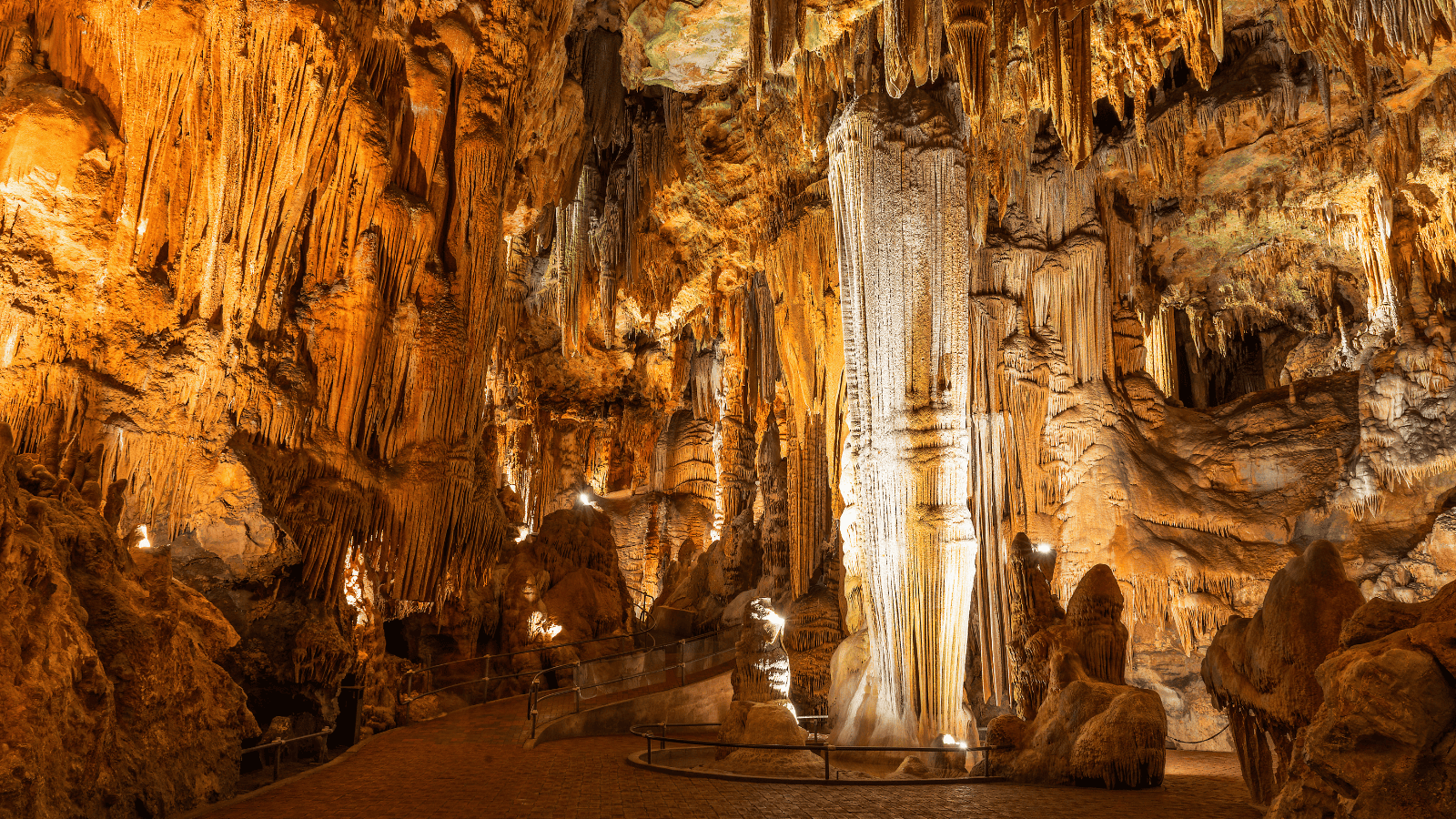 Discover the top day trips from Virginia Beach that offer a perfect escape from the hustle and bustle of the city. From exploring the historical sites of Colonial Williamsburg to witnessing the wild ponies on Chincoteague and Assateague Islands, this article has something for everyone. So, plan your mini-vacation now and explore the best of Virginia's gems!
16 Aesthetic Beach View Day Trips From Santa Barbara
If you're planning a trip to Santa Barbara, don't miss out on exploring the nearby destinations that offer something for everyone. From hiking in the Los Padres National Forest to relaxing on the beaches of Avila Beach, you'll enjoy this list of the best day trips from Santa Barbara. Whether you're a wine enthusiast or a film buff, there's something for everyone on this list of exciting day trips.
10 Day Trips From Gainesville
If you're planning a trip to Gainesville, Florida, don't miss out on exploring the nearby destinations that offer something for everyone. From the historic city of St. Augustine to the beautiful beaches of Daytona and Cedar Key, we've compiled a list of the best day trips from Gainesville. Whether you're an outdoor enthusiast or a history buff, there's something for everyone on this list of exciting day trips. So, plan your mini-vacation now and explore the best of Florida's gems!
Best 16 Day Trip Spots From Myrtle Beach
If you're planning a trip to Myrtle Beach, South Carolina, don't miss out on exploring the nearby destinations that offer something for everyone. From the charming fishing town of Murrells Inlet to the historic city of Charleston, this article has compiled a list of the best day trips from Myrtle Beach. Whether you're a beach lover or a history buff, there's something for everyone on this list of exciting day trips. So, plan your mini-vacation now and explore the best of South Carolina's gems!