Daniel is a copywriter who has well and truly been bitten alive by the 'travel bug'. After ticking off several North American National Parks and exploring Europe by train, his sights are now set on South East Asia. Usually with at least one camera locked and loaded, you'll find Daniel wherever there are mountains, lakes or beaches.
Oregon's city of Bend is blessed with an abundance of gorgeous lakes, each offering a unique blend of adventure, relaxation, and stunning views. From tranquil spots perfect for a peaceful retreat, to bustling reservoirs teeming with water sports, these bodies of water never cease to amaze. Let's go exploring!
Sparks Lake
Sparks Lake, sitting 26 miles west-southwest of Bend in Deschutes National Forest, is a natural oasis for outdoor enthusiasts. From the lake, you can view impressive mountain peaks such as Mount Bachelor and Three Sisters. It offers a variety of activities, including hiking, boating, and unique boat-accessible camping spots.
Todd Lake
Located just outside the Three Sisters Wilderness, Todd Lake offers an excellent mix of outdoor activities, making it ideal for explorers. Visitors often enjoy picnicking, swimming, fishing, and observing nature during summer. With a ban on motorized boats, the lake offers peaceful kayaking or canoeing. The nearby trails provide opportunities for hiking and horseback riding, with a rustic campsite available for those wishing to extend their stay.
Paulina Lake
At 6,331 feet above sea level, in the heart of Newberry National Volcanic Monument, you'll find Paulina Lake. Its serene environment provides a perfect setting for camping, kayaking, and fishing, with regulations ensuring a quiet and restful experience. Known for its abundant kokanee salmon and brown trout, the lake appeals to both seasoned anglers and those looking to cast their first line.
Devils Lake
Devils Lake, a 23-acre gem located close to Century Drive, offers an attractive detour for travelers exploring the Cascade Lakes Highway. Characterized by its stunning turquoise water, this location is especially inviting for those who enjoy a spot of fishing, given the stocked shoreline teeming with catchable rainbow trout and a naturally reproducing population of brook trout.
East Lake
A blend of wooded shorelines, sandy beaches, and blue-green water characterizes East Lake, a favored recreational spot near Bend, Oregon. With an array of fish species, it serves as a lure for anglers, while its picnic spots and camping grounds invite visitors seeking a serene getaway. Alongside natural beauty, East Lake Resort provides convenient amenities including cabin and boat rentals, and a general store.
Lucky Lake
Tucked away at the end of a mile-long dirt road and a subsequent hike, Lucky Lake offers a rewarding escape for the more adventurous. Just 45 minutes from Bend, this secluded destination stands out as one of the warmest lakes in the area. Visitors can enjoy a peaceful day of hiking, swimming, or simply drifting on rafts in this quiet corner of Oregon.
Elk Lake
Set in the volcanic landscape of Oregon's central Cascade Range, Elk Lake offers an enticing blend of outdoor activities. Situated 25 miles from Bend, visitors can find campgrounds, boat launches, picnic sites, and even a resort providing cabins. The lake lends itself to sailing, swimming, fishing, and windsurfing, while anglers can enjoy brook trout and kokanee. Hiking trails from Elk Lake lead to other high-elevation, beautiful lakes, offering explorers more scenic vistas.
Cultus Lake
An hour's drive from Bend sits Cultus Lake, a glacier-formed expanse nestled at the foot of Cultus Mountain. Lined with towering pines and Douglas-Firs, it paints a picturesque image, while its waters house trophy-sized lake trout for eager fishermen. The lake provides varied recreational opportunities, including boating, sailing, and jet-skiing, with accommodation available at a campground or a fully equipped resort.
Hosmer Lake
Situated in the central Cascade Range, Hosmer Lake is a unique fishing destination 20 miles from Bend. Its waters, now stocked with Atlantic salmon, offer a rich fishing ground for fly-fishing enthusiasts, with barbless flies being the only permitted gear. Mallard Marsh Campground and South Campground provide around 36 campsites, a boat ramp, and access to trails for hiking and horse riding, while boats with electric motors and non-motorized craft are welcome on the lake.
Ochoco Reservoir
A 42-mile trip northeast of Bend reveals Ochoco Reservoir, a notable landmark born out of post-World War I efforts. The reservoir, initially designed for flood control and irrigation, is now a beloved recreational site. The setting is a delight for fishing enthusiasts, with species like rainbow trout and largemouth bass inhabiting the waters. Thanks to the public campground and a boat launch, Ochoco Reservoir is a popular spot for those looking for both day trips and weekend getaways.
Clear Lake
Clear Lake, a 142-acre jewel formed by a volcanic eruption 3,000 years ago, is a must-visit when near Bend. The lake's transparent crystal clear waters, preserved by near-freezing temperatures, offer an intriguing underwater view of ancient timber. While swimming might be off the books, you can dive at Clear Lake, as well as kayak and canoe. You can wander around the lake on a stunning 5-mile hike or relax in a cabin at the onsite campground and resort.
Wickiup Reservoir
Wickiup Reservoir, Oregon's second-largest and the jewel of the Cascade Lakes, is a wildlife enthusiast's nirvana located just 60 miles southwest of Bend. Best known as one of Central Oregon's prime wildlife viewing areas, its rich ecosystem teems with waterfowl, shorebirds, and hoofed creatures against a backdrop of ponderosa and lodgepole pines. Complemented by six accessible campgrounds that include boat ramps and essential amenities, it offers diverse recreational opportunities that perfectly balance adventure and relaxation.
Lake Billy Chinook
Experience the thrill of water sports at Lake Billy Chinook, Oregon's bustling recreational reservoir located in Jefferson County. With its warm waters perfect for water skiing, sailing, and jet skiing, and a shoreline hosting the Cove Palisades Resort, it's a paradise for adventure-seekers. The lake also offers a unique fishing experience, teeming with brown trout, smallmouth bass, rainbow trout, Kokanee salmon, and the legally fishable bull trout.
Green Lakes
Hidden in the Three Sisters Wilderness you find a trio of gorgeous mountain lakes, known as Green Lakes. Embarking on this 9-mile adventure rewards you with beautiful views of South Sister and Broken Top peaks. Even though the trail can be challenging in early summer due to lingering snow, it's well worth the effort for the mesmerizing impressive views. Just keep in mind, you will need a hiking permit to explore the trail!
Lava Lake
A scenic 25 miles from Bend, Lava Lake provides an idyllic setting for outdoor adventures. Anglers will appreciate its population of sizable rainbow and brook trout, while hiking enthusiasts have access to trails along the east side of the lake and further into the Three Sisters Wilderness. Accommodation options include a US Forest Service campground and a private resort, while conveniences like parking areas, boat ramps, and a fish cleaning station make the adventure all the more comfortable.
Haystack Reservoir
Situated 35 miles north of Bend, Haystack Reservoir is an irrigation-created oasis that sets an idyllic stage for recreational activities in Central Oregon's high-desert landscape. Beyond fishing, the reservoir, nestled in the Crooked River National Grassland, provides trails for hiking and mountain biking, camping spots, and ample opportunities for bird and nature watching.
Lake Simtustus
Just 50 miles north of Bend, Lake Simtustus is a fishing hotspot with beautiful landscapes surrounding it. This 637-acre reservoir, cradled by the Deschutes River and the lands of the Confederated Tribes of Warm Springs, commemorates the legacy of an American Indian warrior. Thanks to the region's 300+ days of sunshine each year, Lake Simtustus is the perfect adventure playground no matter the time of the year!
12 Must-See Waterfalls in Oahu for the Explorer in You!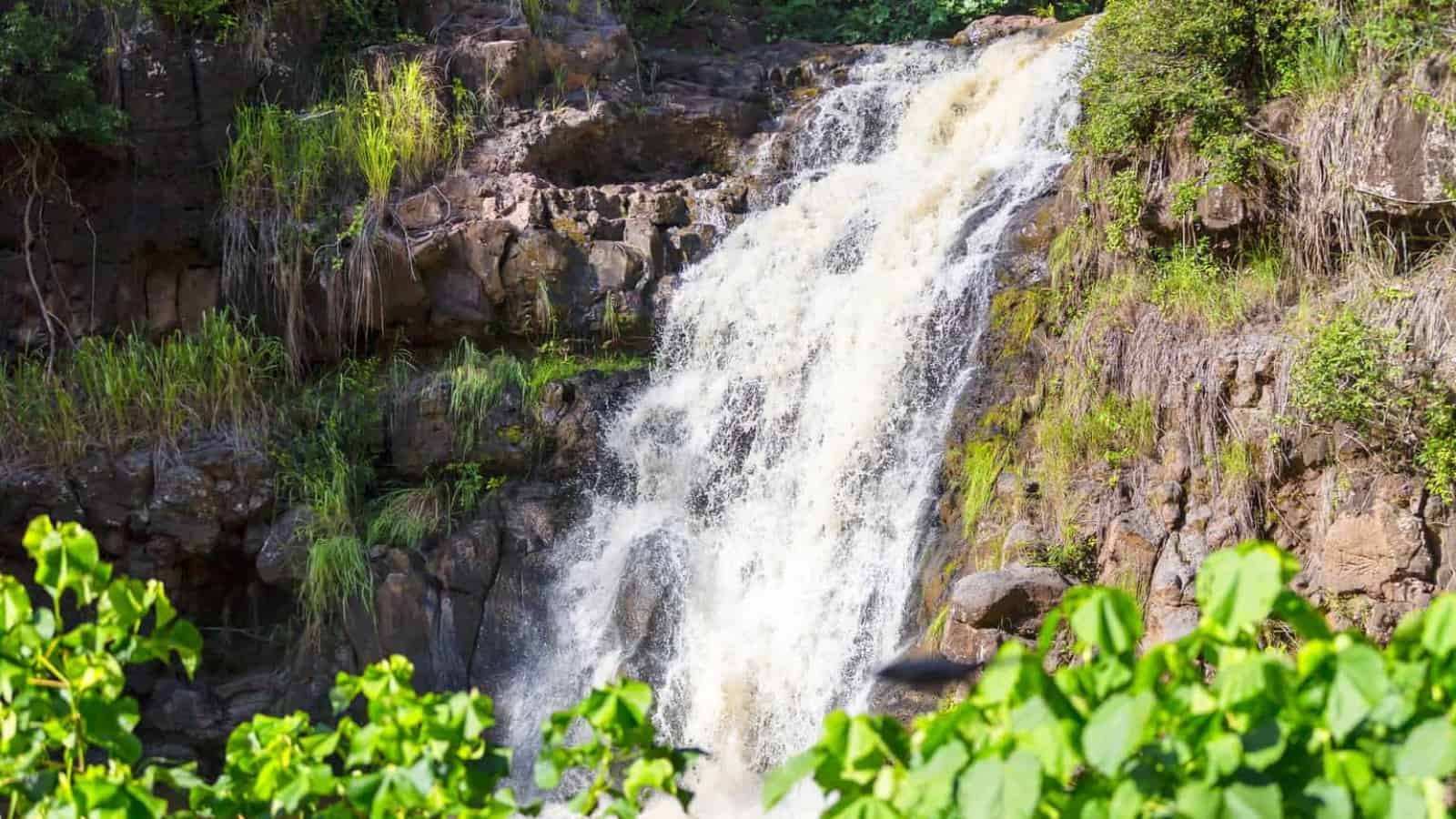 Get ready to embark on an unforgettable adventure in Oahu, Hawaii! Known for its stunning landscapes and breathtaking beauty, this island paradise is home to a plethora of magnificent waterfalls that will leave you in awe. Explore the 12 must-see waterfalls that will awaken the explorer within you. Immerse yourself in cascading waters, lush greenery, and the untamed beauty of Hawaii's landscapes.
9 Waterfalls in California That Show the Beauty of Nature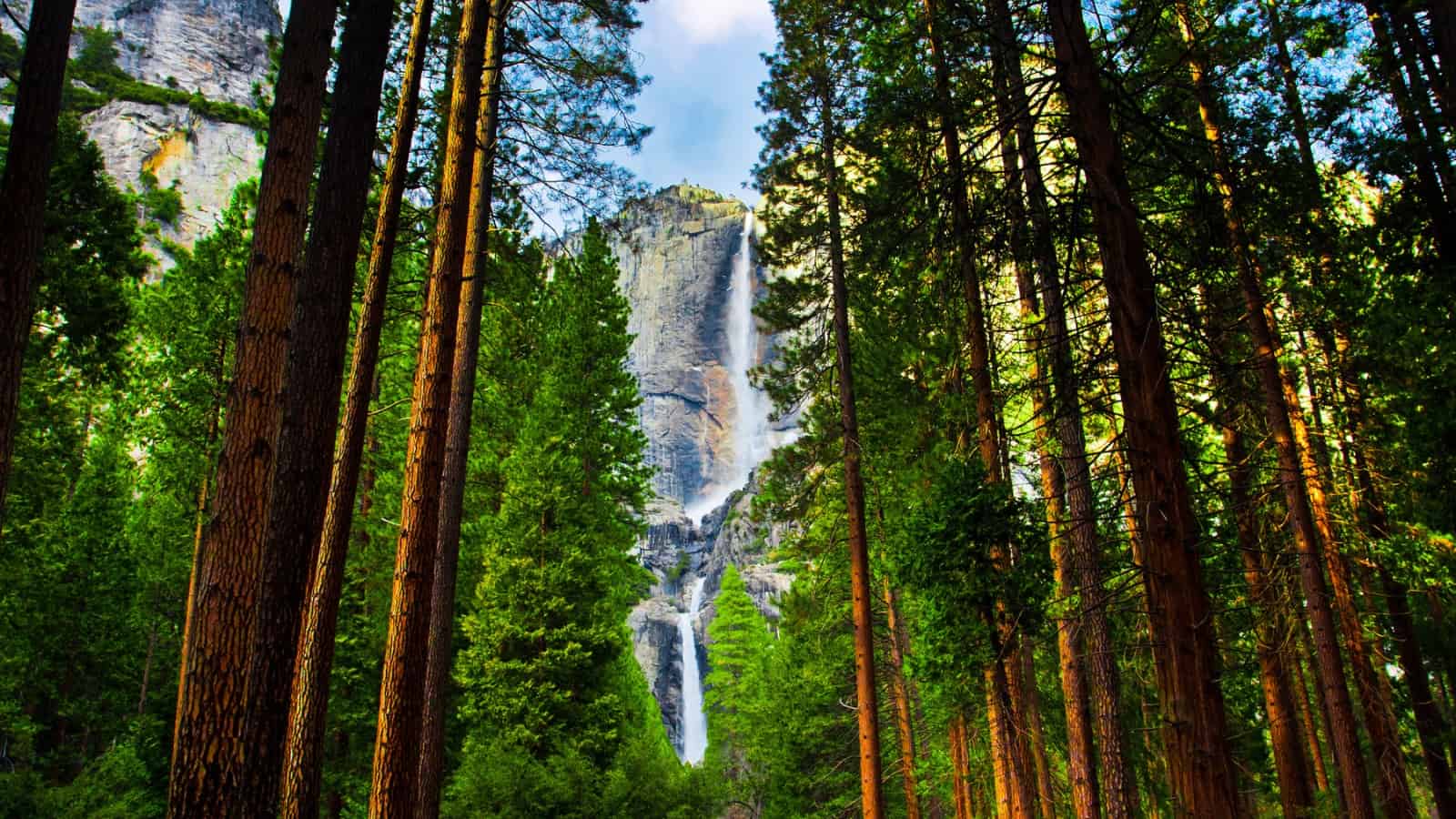 Get ready to be enchanted by the natural beauty of California's waterfalls! From majestic cascades to hidden gems, the Golden State is home to a remarkable collection of breathtaking waterfalls that will leave you in awe. Whether you're a nature lover, an adventure seeker, or simply someone who appreciates the wonders of the great outdoors, California's waterfalls offer a diverse range of experiences.
16 Waterfalls in Alaska for All Tastes and Ages To Enjoy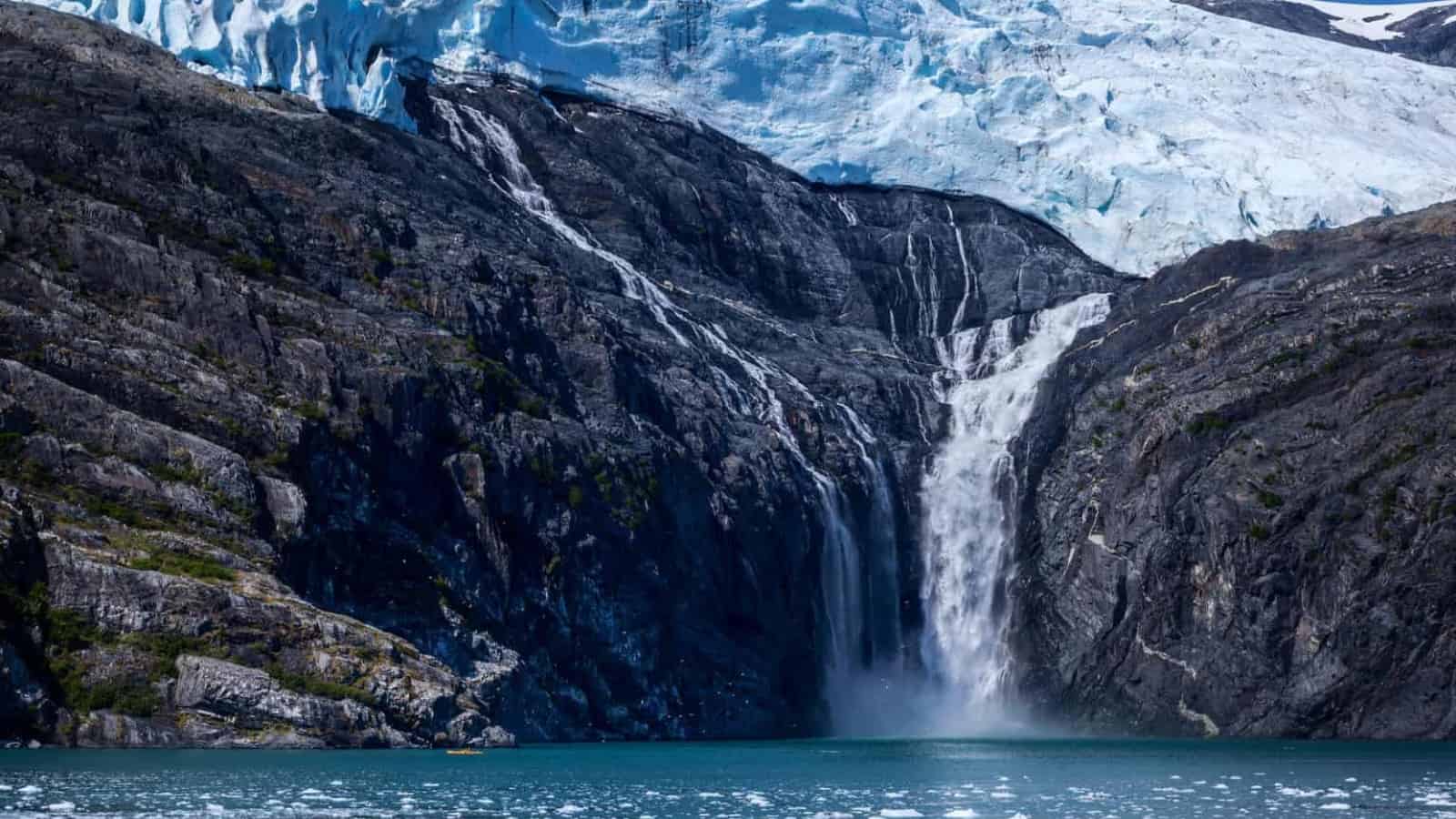 Get ready to experience the awe-inspiring beauty of Alaska's waterfalls! Nestled in the breathtaking landscapes of America's northernmost point, Alaska's waterfalls offer a treat for travelers of all ages and interests. Whether you're a nature enthusiast, an adventure seeker, or simply looking for a serene escape, Alaska's diverse collection of 16 stunning waterfalls will leave you mesmerized.