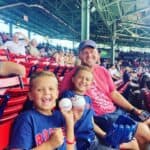 Jake Cain is an entrepreneur and writer from Cincinnati, Ohio. He spends his free time driving around the country in his late 90's conversion van, affectionately known as the "Monster Van" with his wife and 3 boys.
For most people living in the United States mainland, a trip to Alaska is often a dream they never fit into their schedule.
If you're lucky enough to travel to the country's northernmost point, you will be in for a treat if you venture to one of Alaska's waterfalls.
Waterfalls in Alaska are an amazing sight to visit.
Whether you are visiting during the summer or winter, there is a waterfall for you to see. Start your journey in the Alaskan wilderness with these top waterfalls.
Virgin Creek Falls
Located in picturesque Girdwood, Virgin Creek Falls is a serene sight to behold. This waterfall stands majestically and should not be overlooked by nature lovers that visit Alaska.
Virgin Creek Falls sits among a lush backdrop of trees and moss, making it the perfect place for peaceful nature hiking.
Easily accessed from the road, this area is great for hikers of all ages and skill levels.
Winner Creek Falls
Chugach State Park, just outside of Anchorage, is the home of Winner Creek Falls.
The water drops in a series of cascades and is quite stunning to see in person. As the crashing stream flows through narrow passes, the foaming spray creates a fairytale backdrop.
This popular nature spot is easily accessible, making it a great place to take the whole family.
Thunderbird Falls
If you're visiting Alaska, there's a good chance you'll be staying in Anchorage, where you can find Thunderbird Falls, a favorite spot amongst outdoor enthusiasts.
The powerful waters rush over rocky ledges, creating a mesmerizing display of nature's strength.
Visitors love to photograph the falls at sunset or take a much-needed break while they enjoy the calming sound of the water from the observation decks.
After a day of exploring, it's easy to understand why Thunderbird Falls is one of Alaska's most popular natural attractions.
Liberty Falls
Liberty Falls, situated in the Chugach National Forest, a short drive from Anchorage, is a dramatic site to visit.
Visible from the road, Liberty Falls stands tall and proud among the mossy green backdrop of the Alaskan bush. With a short but easy hike, you can take in the majestic views of this waterfall and enjoy the serene atmosphere.
Liberty Falls is an excellent spot for photography, as well as a great place to take a break during a journey through Alaska.
Brooks Falls
Situated in Katmai National Park, Brooks Falls is home to some of the most popular destinations in Alaska.
During salmon season, visitors can witness the powerful cascades as the fish jump upstream, an incredible sight to see.
With a well-marked trail and observation platforms, Brooks Falls provides hikers of all skill levels with a memorable experience.
Additionally, the area offers plenty of camping and lodging options for visitors to enjoy their time in this spectacular location.
Blackstone Falls
For a more remote experience, Blackstone Falls is a perfect choice. Located in Wrangell-St. Elias National Park, Blackstone Falls is a unique and breathtaking spot.
Nestled in the wilderness, this waterfall offers stunning views of the Alaskan landscape and flowing waters.
Photographers are drawn to the area, as it provides an ideal backdrop for capturing the beauty of this remote site.
Rookery Falls
Imagine being near the pool at Rookery Falls' base and looking up at its nearly 200-foot drop! The sight of the water cascading down toward you off the rocky cliff face creates an impressive spray of water.
This picturesque waterfall offers visitors a stunning view of Alaska's majestic landscape, as well as creating a peaceful atmosphere.
With a well-marked trail and plenty of camping options nearby, Rookery Falls is the perfect destination for those looking for an unforgettable experience.
Nugget Falls
Located in the Mendenhall Valley near Juneau, Nugget Falls is truly a sight to behold.
Standing over 370 feet tall, this magnificent waterfall is a popular spot for visitors to take in the beauty of Alaska's wild landscape.
With plenty of trails and easy access, Nugget Falls is great for all ages and all levels of outdoors experience.
Hidden Falls
Prince William Sound near Valdez is home to the aptly-named Hidden Falls, a must-visit destination in Alaska.
After a short but strenuous hike to the viewpoint, visitors are rewarded with spectacular views of the crashing waters.
And with plenty of camping options nearby, Hidden Falls is an ideal destination for the outdoor enthusiast seeking a memorable experience in The Last Frontier state.
Pitchfork Falls
Pitchfork Falls, located in Skagway, is truly a sight to behold.
Standing at a mind-boggling 2,100 feet tall, this drop is one of the biggest in the world for a waterfall. With a short but rigorous hike, visitors can see the falls from a great vantage point.
Pitchfork Falls is a popular destination as people travel from all over to see the breathtaking cascade.
Lower Reid Waterfall
A short walk will take you and your travel companions to the beautiful Lower Reid Waterfall, a secluded and dramatic spot, perfect for a picturesque photo session.
This waterfall is one of the more accessible options in the area, making it a great choice for those looking for a relaxed hike.
The surrounding nature is stunning, and the falls are worth visiting just to see the scenery.
Pioneer Falls
Near the scenic Talkeetna Mountains, Pioneer Falls leaves visitors in awe of its natural wonder.
The sound of the cascading water down the cliffs is hypnotic and makes it seem as if the water springs from within the rocks.
From the top of the falls, hikers have a panoramic view of the surrounding Alaskan landscape, making Pioneer Falls a must-see for anyone traveling to America's northernmost state.
Ketchikan Falls
Ketchikan Falls is an unmissable destination when visiting Alaska. With a short drive or a short hike, visitors can find themselves in awe of the falls.
The surrounding landscape is lush and green, while the Ketchikan salmon is of the highest quality.
Russian River Falls
Russian River Falls is a popular waterfall in Alaska. Just outside of Haines, the waterfall is easy to get to and makes for a great excursion for all levels of adventurers.
With a short hike, visitors find themselves standing in front of a magnificent cascade. The surrounding area has thick and verdant vegetation, perfect for snapping fantastic photos.
Horsetail Falls
Horsetail Falls, situated in the Chugach Mountains near Anchorage, is a spellbinding destination in Alaska.
Just south of Whittier, Horsetail Falls should definitely be on your list of places to visit in Alaska with a truly dramatic observation platform waiting for you at a 700-foot elevation.
Bridal Veil Falls
With its 365-foot drop, Bridal Veil Falls is a spectacular sight to observe. Standing at the base of the falls, visitors can peer into the rushing water below.
Hikers and climbers can engage in their favorite activities, gaining a different vantage point from which to enjoy the Alaskan landscape.
With its glaciers, rivers, creeks, and mountainous territory, Alaska provides a perfect junction where these natural factors come together to form waterfalls.
With so many to choose from, visitors have plenty of opportunities to find the perfect waterfall for their trip and experience the awe of a place virtually untouched by man.
12 Must-See Waterfalls in Oahu for the Explorer in You!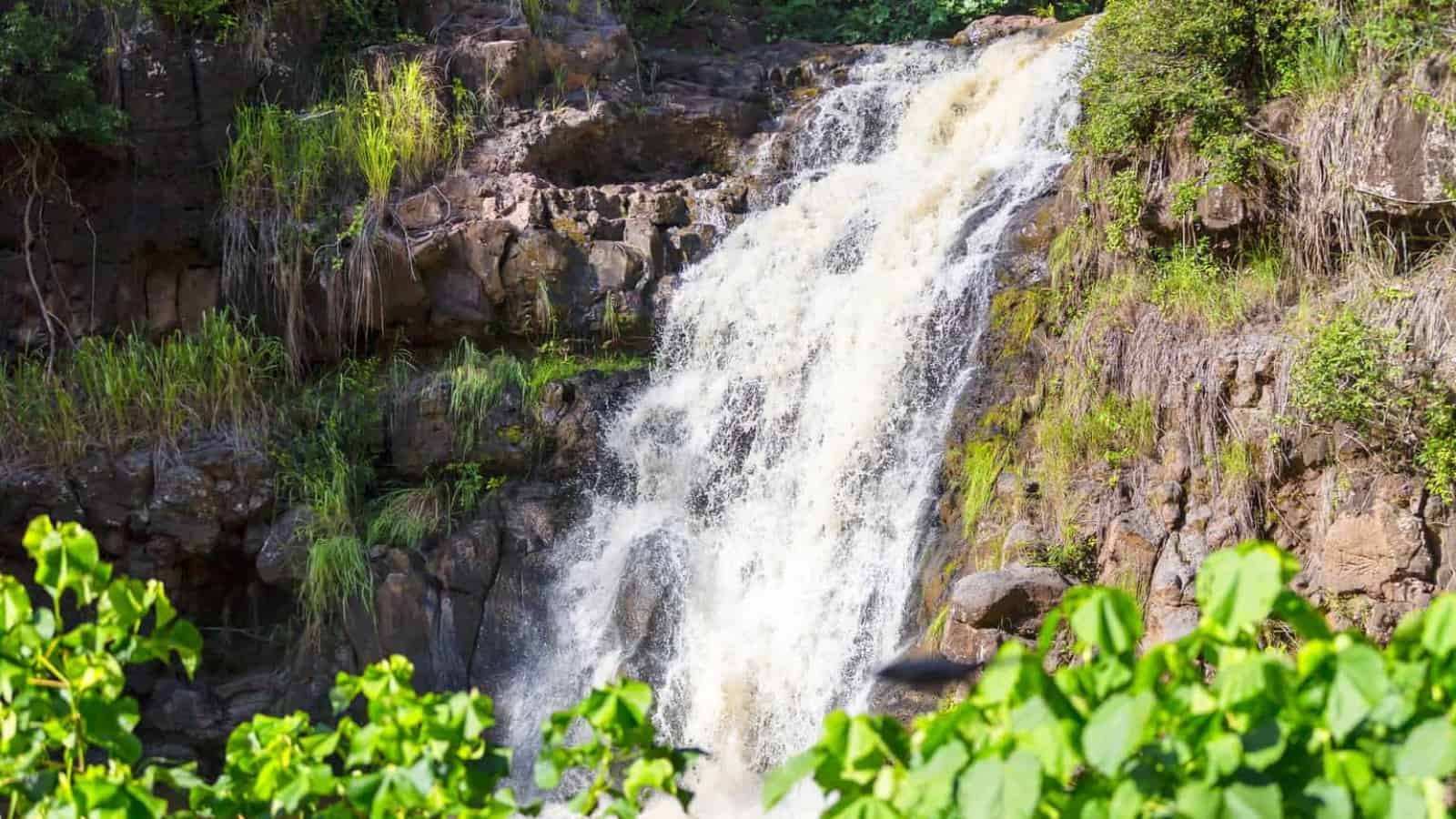 Get ready to embark on an unforgettable adventure in Oahu, Hawaii! Known for its stunning landscapes and breathtaking beauty, this island paradise is home to a plethora of magnificent waterfalls that will leave you in awe. Explore the 12 must-see waterfalls that will awaken the explorer within you. Immerse yourself in cascading waters, lush greenery, and the untamed beauty of Hawaii's landscapes.
9 Waterfalls in California That Show the Beauty of Nature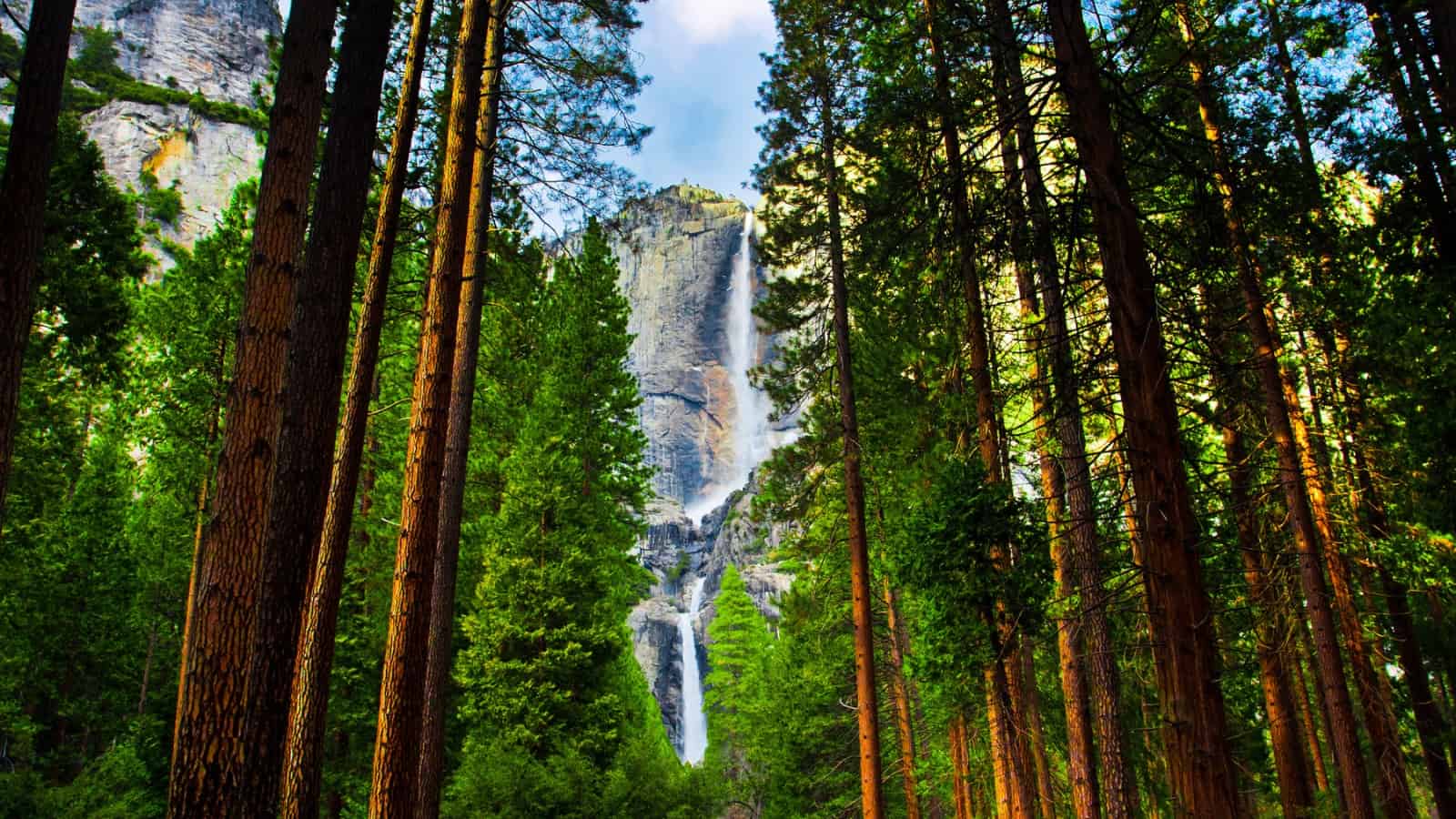 Get ready to be enchanted by the natural beauty of California's waterfalls! From majestic cascades to hidden gems, the Golden State is home to a remarkable collection of breathtaking waterfalls that will leave you in awe. Whether you're a nature lover, an adventure seeker, or simply someone who appreciates the wonders of the great outdoors, California's waterfalls offer a diverse range of experiences.
16 Waterfalls in Alaska for All Tastes and Ages To Enjoy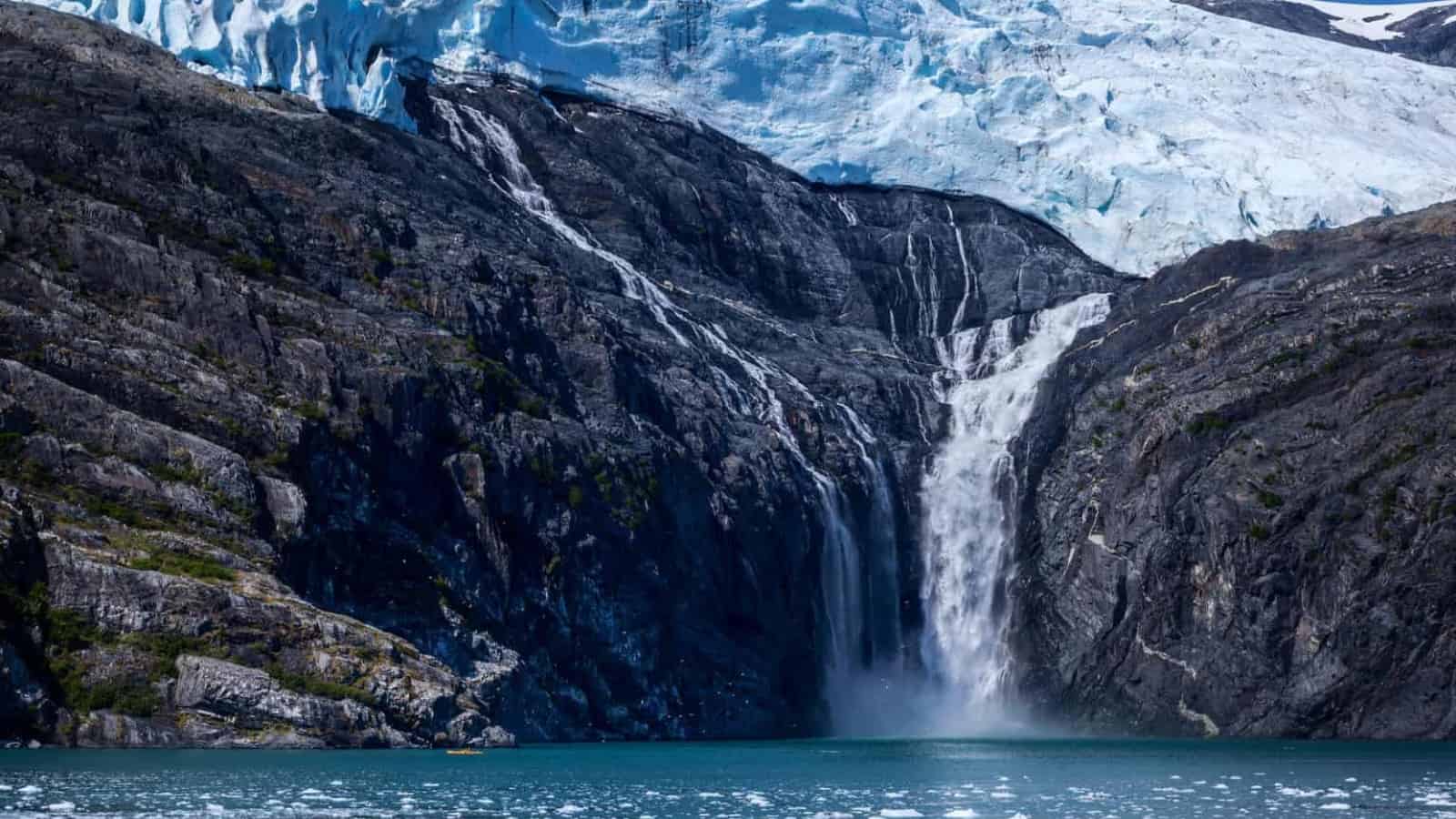 Get ready to experience the awe-inspiring beauty of Alaska's waterfalls! Nestled in the breathtaking landscapes of America's northernmost point, Alaska's waterfalls offer a treat for travelers of all ages and interests. Whether you're a nature enthusiast, an adventure seeker, or simply looking for a serene escape, Alaska's diverse collection of 16 stunning waterfalls will leave you mesmerized.