Daniel is a copywriter who has well and truly been bitten alive by the 'travel bug'. After ticking off several North American National Parks and exploring Europe by train, his sights are now set on South East Asia. Usually with at least one camera locked and loaded, you'll find Daniel wherever there are mountains, lakes or beaches.
Join us on a journey of discovery filled with sun-kissed skies, crystal-clear waters, and spectacular lakes in Arizona. Whether you're an avid adventurer or a tranquil traveler, prepare to be captivated by these must-visit water wonders!
Lake Havasu
Experience Lake Havasu, a stunning oasis on the Arizona-California border, and witness its awe-inspiring terrain formed by the damming of the Colorado River. Follow the footsteps of visionary Robert P. McCulloch, who, back in 1964, saw beyond the desert and envisioned a vibrant retirement community thriving on 3,500 acres of land. Enjoy the city's warm climate, indulge in exciting outdoor activities, or simply stroll across the historic London Bridge, originally imported all the way from England.
Lake Mead
Lake Mead, nestled in the Arizona-Nevada frontier and built by the iconic Hoover Dam, offers an unforgettable blend of history and adventure. As the largest reservoir in the United States, it boasts four unique basins—Gregg, Temple, Virgin, and Boulder—and the charming Overton Arm. Whether exploring its canyons, delving into diverse ecosystems, or simply admiring the lake's expansive surface area, Lake Mead promises a unique journey into the heart of the Mojave Desert.
Lake Mohave
Explore the sweeping panorama of Lake Mohave, a picturesque reservoir carved by the mighty Colorado River amidst the imposing Black, Eldorado, Painted, and Pyramid Canyons. Bearing the historical legacy of the Mohave Indians, its water routes extend an impressive 67 miles from Hoover Dam to Davis Dam. Whether indulging in a spot of fishing, diving into the depths, or simply tracing the unique habitats of native fish and desert wildlife, Lake Mohave promises an unforgettable adventure.
Lake Pleasant Regional Park
Lake Pleasant Regional Park, tucked away in Peoria, has the perfect blend of water-based adventures and desert explorations. Framed by the stunning Sonoran desert, the park spans over 23,000 acres, offering exciting activities, including scuba diving, kayaking, camping, and stargazing. Discover the area's rich history at the Nature Center and enjoy breathtaking views of Lake Pleasant and Waddell Dam, making it a perfect getaway for every outdoor enthusiast.
Theodore Roosevelt Lake
Arizona's oldest and largest reservoir, Theodore Roosevelt Lake was created over 110 years ago to transform the desert's landscape and fuel economic development. Today, it stands as a testament to Arizona's history and a haven for outdoor enthusiasts, offering a diverse array of game fish and hiking trails along the majestic Arizona Trail.
Watson Lake
Embrace the tranquility of Watson Lake, an oasis located just 4 miles from Prescott. The shimmering blue waters, encircled by towering granite boulders and meandering trails, provide the perfect setting for a wide range of activities. Channel your adventurous spirit with boating, kayaking, and rock climbing, or explore the local fauna on the much-loved Peavine trail. This pet-friendly park, packed with camping amenities and playgrounds, promises a wonderful escape from the desert heat.
Apache Lake
Dive into the serene beauty of Apache Lake, a picturesque enclave formed by the Horse Mesa Dam back in 1927. Nestled within sun-kissed canyon walls, the lake offers not only a stunning scenic backdrop but also an array of aquatic activities, from tranquil non-motorized boating to adrenaline-fueled jet skiing. Whether you're drawn by its outstanding trout fishing capacity or the burst of spring flowers after a wet winter, Apache Lake is guaranteed to be a fun-packed trip.
Canyon Lake
Welcome to Canyon Lake, where red-rock canyon walls, bighorn sheep, and a 900-acre water body create a paradise for adventure-seeking souls. Enjoy an array of water activities, follow the Apache Scenic Byway to the old Western town of Tortilla Flat, and end your day with live campfire music at Lost Dutchman State Park for an authentic Southwest experience.
Willow Springs Lake
Experience the tranquil beauty of Willow Springs Lake, a haven for water sports enthusiasts since its establishment in 1967. Whether it's casting a line for rainbow and tiger trout or navigating the lake on a boat, Willow Springs Lake is a serene escape. The well-equipped campground and picnic areas, coupled with its accessibility and activities on offer, make Willow Springs a regular favorite among visitors.
Bartlett Lake
Discover the charm of Bartlett Lake, carved by the Bartlett Dam and fed by the Verde River, offering breathtaking views of desert mountains and saguaro-strewn foothills. As Phoenix and Scottsdale's second largest lake, it opens up a world of water sports – from high-speed boating to jet skiing. Coupled with the superb amenities of Bartlett Marina, an array of trophy fishing opportunities, and diverse camping spots, Bartlett Lake makes for a vibrant water-based recreational hotspot.
9 Day Trips From Virginia Beach Full of Rich History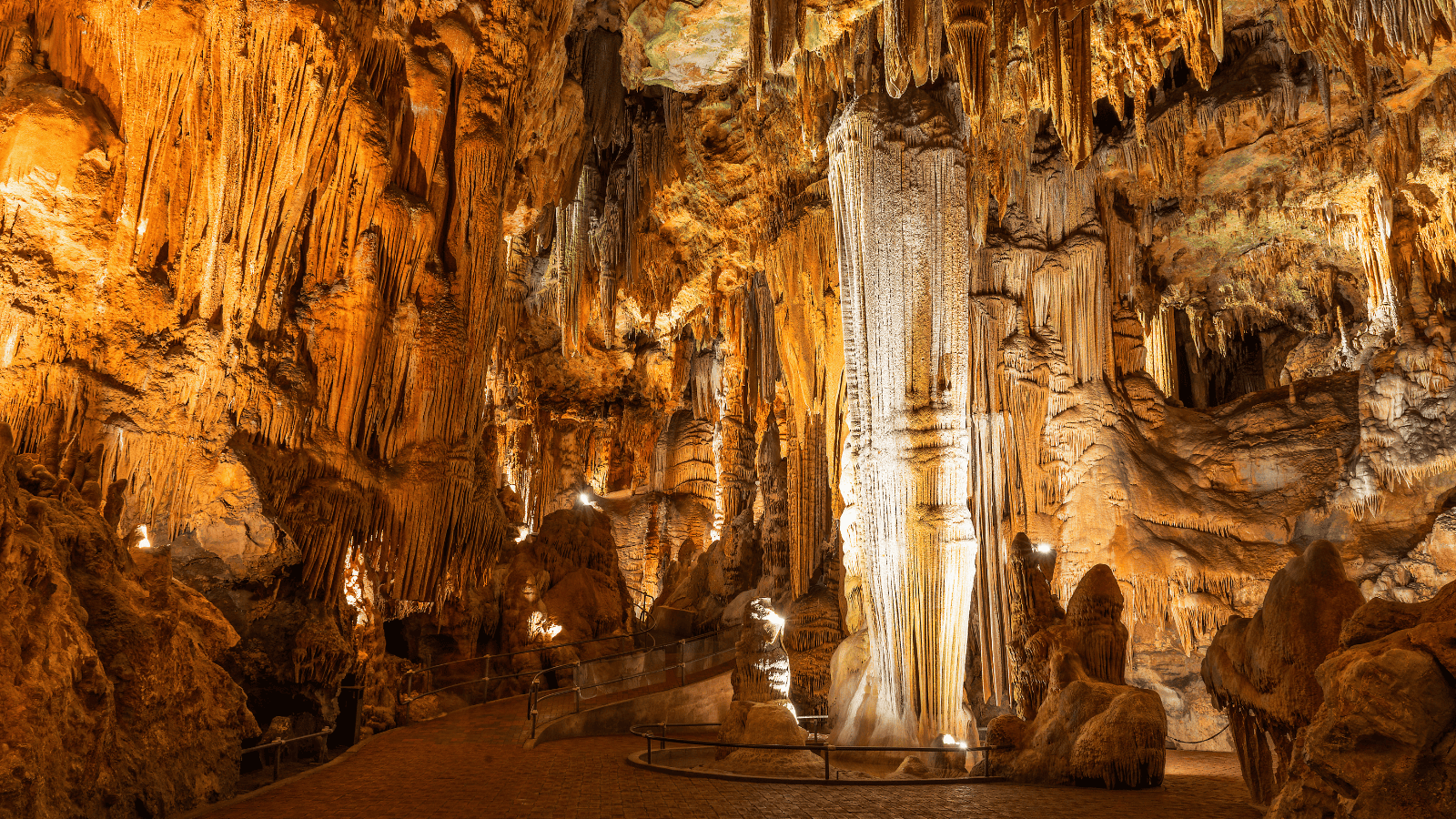 Discover the top day trips from Virginia Beach that offer a perfect escape from the hustle and bustle of the city. From exploring the historical sites of Colonial Williamsburg to witnessing the wild ponies on Chincoteague and Assateague Islands, this article has something for everyone. So, plan your mini-vacation now and explore the best of Virginia's gems!
16 Aesthetic Beach View Day Trips From Santa Barbara
If you're planning a trip to Santa Barbara, don't miss out on exploring the nearby destinations that offer something for everyone. From hiking in the Los Padres National Forest to relaxing on the beaches of Avila Beach, you'll enjoy this list of the best day trips from Santa Barbara. Whether you're a wine enthusiast or a film buff, there's something for everyone on this list of exciting day trips.
10 Day Trips From Gainesville
If you're planning a trip to Gainesville, Florida, don't miss out on exploring the nearby destinations that offer something for everyone. From the historic city of St. Augustine to the beautiful beaches of Daytona and Cedar Key, we've compiled a list of the best day trips from Gainesville. Whether you're an outdoor enthusiast or a history buff, there's something for everyone on this list of exciting day trips. So, plan your mini-vacation now and explore the best of Florida's gems!
Best 16 Day Trip Spots From Myrtle Beach
If you're planning a trip to Myrtle Beach, South Carolina, don't miss out on exploring the nearby destinations that offer something for everyone. From the charming fishing town of Murrells Inlet to the historic city of Charleston, this article has compiled a list of the best day trips from Myrtle Beach. Whether you're a beach lover or a history buff, there's something for everyone on this list of exciting day trips. So, plan your mini-vacation now and explore the best of South Carolina's gems!