Daniel is a copywriter who has well and truly been bitten alive by the 'travel bug'. After ticking off several North American National Parks and exploring Europe by train, his sights are now set on South East Asia. Usually with at least one camera locked and loaded, you'll find Daniel wherever there are mountains, lakes or beaches.
Welcome to the Balkans, a region brimming with rich history, diverse cultures, and landscapes that will leave you breathless.
Whether you're a seasoned globetrotter or a curious beginner, join us as we introduce you to the unmissable gems that make the Balkans a truly unique and unforgettable place to travel.
Kotor, Montenegro
A UNESCO World Heritage site, Kotor is a beautiful area on the Adriatic Sea known for its Venetian architecture, old medieval town, and picturesque beaches with mountainous views. There's plenty to get up to here, with beautiful hiking trails, boat rides to nearby islands, and the town's many museums and churches to explore!
Krka National Park, Croatia
If you're looking for an escape into nature, Krka National Park in Croatia is the ideal destination for you. The park is home to some of the nation's most beautiful waterfalls, including Slap Krčić and Skradinski Buk. It's also far less crowded than the world-famous Plitvice National Park, so it's a better option for those who like a sense of peace and tranquility on their vacations!
Mostar, Bosnia and Herzegovina
Home to one of the most iconic bridges in Europe, Mostar is a must-visit during any Balkans road trip. The Stari Most (Old Bridge) was built in the 16th century when it was soon considered tradition for all 16-year-old boys to jump off the 65-foot bridge as a right of passage. We wouldn't recommend giving it a go yourself, but it's well worth watching the pros do it!
Lake Skadar, Montenegro
Split between Montenegro and Albania, Lake Skadar might be one of the most picturesque lakes in the entire Balkans region. Montenegro won the jackpot and is home to the 'better' side of the lake. Take a boat ride across the beautiful lake for an unforgettable experience and a close-up look at the wildlife that calls Lake Skadar its home.
Saranda, Albania
A great destination for budget travelers, Saranda is a stunning city known for its scenic views and beaches. Less visited by foreign tourists, Saranda is a popular destination for Albanians looking for a beach getaway. The city itself has a rich tradition of music and dance, whilst its food provides a true taste of Albanian cuisine.
Triglav National Park, Slovenia
Slovenia is home to just one national park, but it turns out that when you have Triglav National Park on your doorstep, you don't need any more parks. Home to some beautiful lakes such as Lake Bohinj, one of the bluest rivers in Europe, the soča, and endless breathtaking hiking trails, you could spend weeks exploring Triglav National Park!
Bucharest, Romania
A popular destination for history lovers thanks to its communist era past and spooky links to Dracula, Bucharest should be on everyone's Balkans' bucket list. If dark tourism isn't your thing, Romania's capital, often called "Little Paris", will wow you with its cafes, hidden churches, and Old Town. Plus, for those who like to party, save some energy for Bucharest's fun nightlife!
Belgrade, Serbia
Home to some of the most hospitable and friendly locals, Belgrade in Serbia offers the perfect combination of history, nightlife, and delicious food. After visiting some of the city's must-see sights, such as the Nikola Tesla Museum and Kalemegdan Fortress, make sure to take a relaxed stroll in one of the many beautiful parks across the Belgrade.
Lake Ohrid, North Macedonia
With a huge freshwater lake surrounded by rolling hills, quaint towns, and natural beauty, you can see why Lake Ohrid is becoming the new go-to tourist destination. Make the hike up to the top of Galičica National Park, and you can see Greece, Albania, and across North Macedonia, not a bad view!
Sofia, Bulgaria
Sofia is a city that blends history with modern convenience and is fast becoming a tourist hot spot across the whole of Europe. Based at the foot of Vitosha mountain, Bulgaria's capital city is known for its cool bars, stunning architecture, and lively nightlife. Enjoy traditional Bulgarian folk music as you explore the cobbled streets and hidden treasures dotted over this old city.
The 16 Best National Parks to Visit in June For Summer Fun
Are you looking for the perfect summer adventure? Look no further than these top national parks to visit in June! From the stunning wildflower displays at Lassen Volcanic National Park to the world-class whitewater rafting at New River Gorge National Park, this article provides insider tips and recommendations for an unforgettable outdoor experience. Don't miss out on the chance to explore these breathtaking natural wonders during one of the best months of the year!
6 National Parks To Avoid This Summer (And The Alternatives)
Are you planning a summer trip to a national park but want to avoid the crowds? Look no further than this article, which provides insider tips on which popular national parks to avoid and offers recommendations for six alternative destinations that offer unique experiences and stunning natural beauty. From exploring rugged peaks and pristine lakes at North Cascades National Park to discovering the geological history of Capitol Reef National Park, this article has everything you need to plan an unforgettable outdoor adventure this summer.
Best 16 Utah Vacation Spots
Are you looking for an unforgettable vacation spot with breathtaking natural beauty? Look no further than Utah! With stunning national parks like Zion and Bryce Canyon, as well as unique attractions like the Homestead Crater and Dead Horse Point, Utah has something for everyone. This article provides insider tips and recommendations for the best places to visit in Utah, from hiking to skiing to soaking in natural hot springs. Don't miss out on the chance to explore this incredible outdoor playground!
5 Waterfalls in Zion National Park For A Fabulous Day Out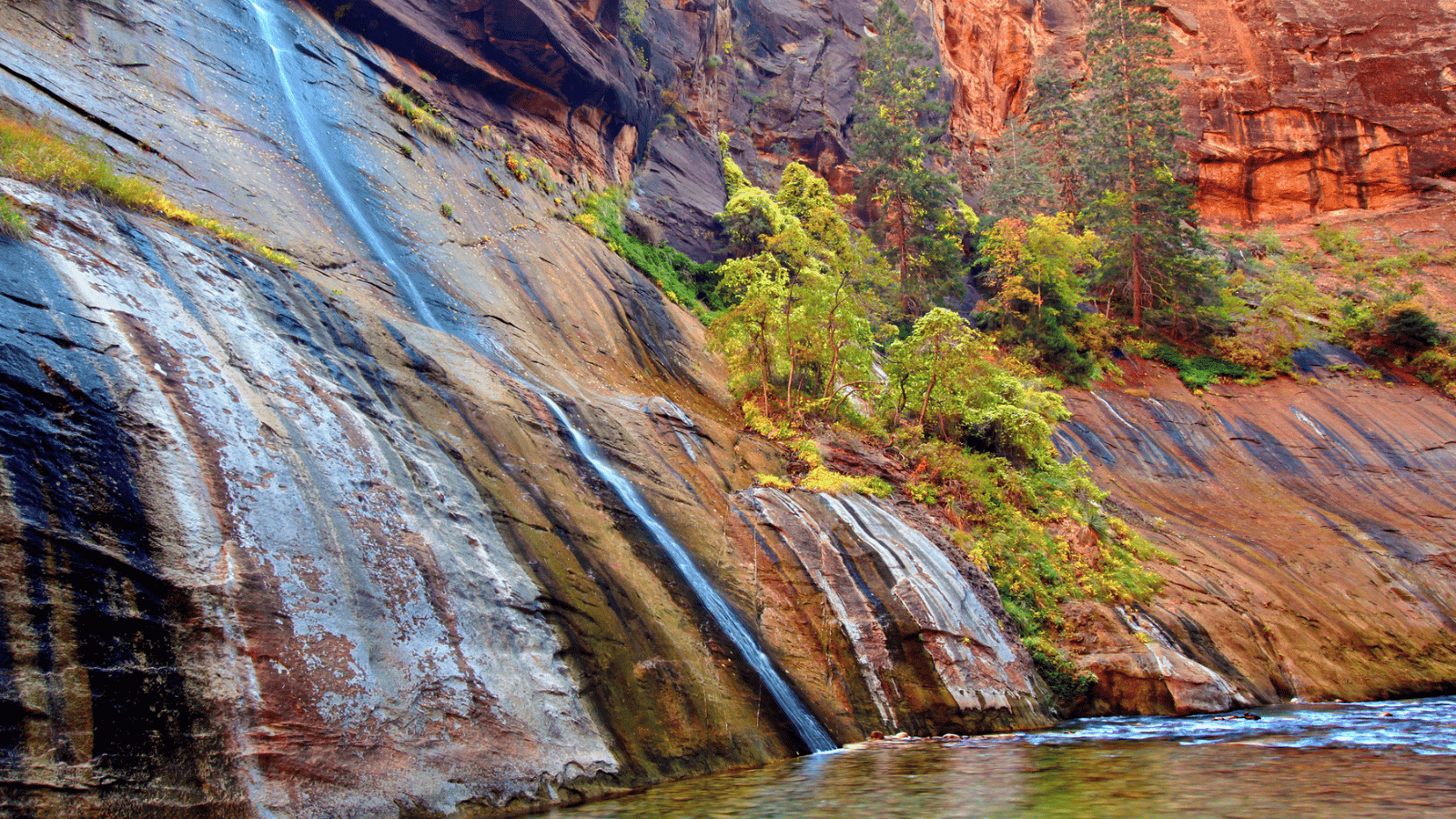 Are you a nature enthusiast looking for an outdoor adventure that will take your breath away? Look no further than Zion National Park in southwestern Utah! This article explores the park's stunning waterfalls, including the moderate hike to Archangel Falls and the more challenging Upper Emerald Pools. But that's not all – the article also highlights other natural attractions in the park, such as The Great White Throne and the Court of the Patriarchs. Don't miss out on the chance to explore this gorgeous landscape and experience the beauty of Utah's unique natural wonders!