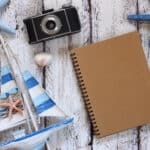 Elizabeth is an experienced traveler and writer with bylines in several popular travel publications. She currently co-owns a small digital travel publication and spends her free time writing, taking photos, and traveling.
Long Island is home to mesmerizing natural beauty, and its lakes are no exception, offering access to outdoor recreational activities, such as fishing, canoeing, and camping. And while there are many lakes to choose from, we've curated a list of the best ones you won't want to miss—including a few in the regions surrounding Long Island if you're up for a bit of a road trip with friends or family. Read on for more details so you can start planning your next adventure!
Lake Ronkonkoma
Nestled just north of the Long Island Expressway lies Lake Ronkonkoma, a freshwater gem etched by retreating glaciers. Become one with nature as you explore the lake's thriving aquatic life, featuring Carp, Brown Bullhead, and White Perch. The park permits boating powered by electric trolling motors, providing a quiet and serene getaway from bustling city life nearby.
Massapequa Lake
Venture to Massapequa Lake, located in the lush Massapequa Preserve off Merrick Road, for a one-of-a-kind angling adventure. This bustling ecosystem thrives with a diverse selection of fish species, including largemouth bass, making it an irresistible retreat for dedicated anglers. The summer unveils a unique landscape as the lakeside vegetation blooms into dense mats, hiding elusive large bass and abundant bluegill and yellow perch, promising both an exciting and rewarding outdoor experience.
Hempstead Lake
Offering an inviting mix of nature and activity, Hempstead Lake is your next intimate getaway outside of New York City. Venture along the lake's perimeter through a maze of dirt footpaths, leading you to a boating experience unlike any other. While small, Hempstead Lake makes up for its size in charm and tranquility.
Belmont Lake
Immerse yourself in the tranquil charm of Belmont Lake, a gem nestled within a New York State Park on Long Island. This haven for anglers offers unique fishing experiences with a naturally reproducing warm-water fish community, including largemouth bass and the celebrated carp. The park offers rowboats for leisurely exploration, while the playgrounds and picnicking facilities make it a captivating destination for family outings.
Artist Lake
Unearth a fishing haven in the form of Artist Lake, nestled in Middle Island. Teeming with a spectrum of warm-water fish species, it serves as an ideal locale for those in pursuit of largemouth bass, perch, and an array of others. Formed from the remnants of glacial ice, the lake's three distinctive basins each carry their own story. Despite its private ownership, the shoreline access off Middle Country Road opens the door to potential explorers ready to unravel the lake's mysteries one cast at a time.
Argyle Lake
Argyle Lake, a 25-acre gem in the village of Babylon, invites you to immerse yourself in a serene fishing experience amidst the pulsating beat of small-town life. Despite its modest depth, the lake is home to an impressive variety of fish species, including but not limited to brown bullheads, sunfish, and rainbow trout. In early spring, the northern part of the lake becomes a hotspot for catching a strong run of yellow perch.
Lake George
If you're willing to drive a few hours north, Lake George, located within New York's Adirondack Mountains, offers eager explorers a blend of history, adventure, and serenity. This 51-kilometer-long haven, one of America's pioneering vacation destinations, invites visitors to engage in various seasonal activities, be it plunging into the crystal-clear waters for a summer swim or embracing the frosty enchantment of winter through snowboarding. Its diverse offerings, spanning from amusement parks to leisurely lake cruises, captivate everyone with a heart for exploration.
Mirror Lake
Mirror Lake stands as a testament to nature's unspoiled grandeur amidst the Adirondack Mountains. Its crystalline, circumneutral waters cover 124 acres and present a stimulating backdrop for a plethora of water activities like canoeing, kayaking, and stand-up paddleboarding. As the seasons change, winter offers a timeless spectacle, turning the lake into a frost-lit stage for dog-sled tours and ice-skating adventures.
Cayuga Lake
Cayuga Lake, located in New York's wine region, is more than just a body of water—it's a trail of historical, cultural, and natural gems spanning three counties. As the longest of the Finger Lakes, it offers an array of lakeside getaways surrounded by year-round homes, vacation rentals, and the tantalizing aromas of local wineries and breweries. Whether it's a scenic journey along the Cayuga Lake Scenic Byway, a dive into the world of award-winning wines, or a moment of tranquility by the lakeside, Cayuga Lake paints a compelling picture of life in the heart of New York.
Owasco Lake
Nestled within the tapestry of Finger Lakes, Owasco Lake teems with recreational opportunities across its 11.1-mile expanse. Its unique shallowness sends warmth rippling across the lake, making it a favorite among swimmers, boaters, and water skiers. Where the lake's waters kiss the city of Auburn at Emerson Park, a rich blend of history and nature unfolds, serving as a remarkable backdrop to the city's life-giving water source.
Lake Success
Lake Success in Nassau County, Long Island, is an intriguing relic of the last Ice Age. Plunging to an impressive 75 feet at its center, the lake, believed to be named after the Native American Chief "Sacut," provides visitors ample opportunities for water-based activities. The experience is enriched by the centuries-old history subtly echoing from the lake's depths and the idyllic village that shares its name.
Yaphank Lake
Emerging from the Carmans River system, Yaphank Lake offers more than just a picturesque setting for photos. Boasting a playground and picnic area courtesy of the Town of Brookhaven Park, the destination invites you to unwind after a refreshing boating session. The lake's diverse portfolio of resident and stocked fish species, ranging from bluegill to rainbow trout, creates an ideal backdrop for both warm water and cool-month fishing escapades. Best of all, it's easily reachable for Long Island residents and visitors—it's just off Exit 66 off the Long Island Expressway to the west of Yaphank Avenue.
Lake Panamoka
Lake Panamoka in Suffolk County offers more than just a picturesque setting. Known alternatively as Long Pond, this aquatic retreat offers abundant fishing opportunities for perch, bream/bluegill, and largemouth bass, but do remember to check fishing availability with the local Fish and Wildlife department. Beyond the captivating water's edge, the proximity to the charming towns of Wading River and East Shoreham adds a dash of historical intrigue to your visit.
Laurel Lake
Venture to Laurel Lake, a pristine 30-acre kettle hole cradled in the North Fork of Long Island, a relic from the last glacier retreat. Its transparent waters offer a theater to some sizeable holdover trout, a delight for passionate anglers. Fish from a hand-carry boat, explore the varied marine life, or, during colder months, test your skills at ice fishing. Accessible only by a wood chip path, a journey to Laurel Lake promises an intimate, undisturbed experience of Long Island's aquatic splendor.
Canaan Lake
Finally, you can't miss the chance to venture off the beaten path to North Patchogue to witness the picturesque Canaan Lake. The lake offers an enthralling challenge for fishing aficionados with its rich aquatic flora and a variety of fish species, including the elusive yellow perch and chain pickerel. Striking a balance between history and the thrill of outdoor activities, it's well worth your time to discover the excitement of this understated destination, where every cast is an adventure on its own.
8 Most Unique Places To Kayak In The US — Stunning Beauty
Looking for a unique and thrilling way to explore the natural beauty of the United States? Look no further! From the bioluminescent bays of Puerto Rico to the rugged beauty of the Apostle Islands in Wisconsin, there's something for every adventure seeker.
The 10 Most Beautiful Hikes In The US — Discovering America
This article highlights the most beautiful hikes in the US from California to Maine. Whether you're a seasoned hiker or just starting out, there's a trail on this list that will leave you awe-inspired. So, put on your hiking boots and get ready to explore the diverse and awe-inspiring landscapes of America's most beautiful hiking destinations.
10 National Parks To Skip If You Have Young Children
This article is a must-read if you're planning a national park trip with young children! Don't get stuck in rugged terrain, limited water access, or super-long hiking distances with your kiddos! Learn about the challenges and potential dangers of visiting these parks with young children and plan your trip accordingly for a safe and enjoyable experience.