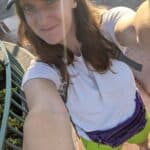 Kelsey is a freelance writer based in Southern Virginia. She enjoys traveling with her family to destinations from national parks to amusement parks and loves sharing tips and stories from along the way.
Nestled within the heart of the Great Lakes region, Michigan is a haven for lake enthusiasts and nature lovers. Of the thousands of lakes in Michigan, these are 15 stand-out choices. Be prepared to be captivated by the tranquil beauty, diverse recreational opportunities, and unique charm each lake brings to the state.
Lake Michigan
When it comes to Michigan's lakes, Lake Michigan steals the show. This Great Lake supplies visitors with endless sandy beaches perfect for beachcombing or building epic sandcastles. Those looking for water-based sports will be satisfied, too. Kayaking, paddleboarding, fishing, and more are all common here. Nature lovers won't want to miss a trip to Sleeping Bear Dunes National Lakeshore, a federally-protected stretch of coastline known as one of the most beautiful places in America.
Torch Lake
Torch Lake is a stand-out Michigan lake destination, enticing everyone from nature enthusiasts to celebrities like Taylor Swift, Oprah, and Kid Rock, who all have purchased vacation homes along its shores. It's one of the clearest lakes in the state, with visibility of as much as 30 feet. The lake boasts beautiful crystalline waters and relatively little boat traffic, making it a perfect place for canoeing, hiking, fishing, and diving.
Lake Huron
Lake Huron is the second-largest of the great lakes, and it is connected to Lake Michigan by the five-mile-wide Straits of Mackinac. This vast lake has a diverse shoreline. You can find everything from sandy beaches to areas where the waves crash against the rocky shore. To enjoy the beach, travel to one of the many beach towns along the lake's lengthy coast, including Mackinac Island, Harbor Beach, Port Huron, and many more. The lake is also home to thousands of shipwrecks, and visitors can view shallow-water shipwrecks in areas such as Harbor Beach.
Lake Superior
Lake Superior reigns as the largest global freshwater lake by surface area, containing 10% of the planet's freshwater. Located above Michigan's Upper Peninsula, it has countless attractions. Visitors can enjoy dark sky stargazing and may even glimpse the northern lights. Adventure seekers can paddle through its pristine waters, while nature enthusiasts can explore the untouched beauty of Isle Royale National Park.
Higgins Lake
Higgins Lake, located within South Higgins Lake State Park, draws visitors with its promise of endless water-based fun. The lake is renowned for its crystal-clear, spring-fed waters and offers fantastic fishing and recreational boating. A broad boat access site with nine launches and a boat-washing station makes this park even more welcoming to boaters. Visitors can utilize the day-use area or spend a night under the stars at the campground.
Lake Charlevoix
Michigan's third largest inland lake, Lake Charlevoix, is a beautiful lake with local restaurants and small resort towns lining its shores. The water here is warmer than in nearby Lake Michigan, making it welcoming for swimmers as early as May. Young families, in particular, will fall in love with Ferry Beach, where gentle slopes lead to sandy swimming areas under the constant vigilance of lifeguards.
Lake Erie
It may be the smallest among the Great Lakes that touch Michigan, but Lake Erie isn't to be missed. Its waters are the perfect spot for boating adventures, while the Lake Erie Metropark, stretching across 1,607 acres, provides a contrasting mix of leisure and nature. Here, you can navigate an 18-hole golf course, explore a museum, or watch your children enjoy the play area, all against a backdrop of thriving wildlife in diverse habitats. Don't miss the park's Hawkfest, a celebration of the spectacular raptor migration each fall.
Silver Lake
Experience a twist on a lakeside adventure at Silver Lake, where 'Duners' from around the state gather for unparalleled fun. Silver Lake State Park, open from April to October, offers thrills and discovery with its 2,000 acres of dunes. Enjoy a day at the Lake Michigan Beach near the picturesque Little Sable Lighthouse, relax at the tranquil inland Silver Lake beach, or rev up your adrenaline at the 450-acre ORV scramble area.
Burt Lake
Burt Lake, a well-known destination in southeastern Michigan, offers visitors an array of water sports and access to pristine waters. From fishing for bass and walleye to wakeboarding or kayaking, opportunities for aquatic thrills abound. Surrounding the lake, undisturbed nature preserves provide a haven for hiking, skiing, and bird watching. The 1921-established Burt Lake State Park adds to the area's charm with sandy beaches, modern camping amenities, and a unique location within the Inland Waterway, opening up an expansive 38-mile boating journey.
Crystal Lake
Known for its stunningly clear waters, Crystal Lake offers visitors abundant recreation opportunities. This Michigan haven is not just for swimming; water skiing, boating, and fishing are also popular here. Visitors can explore walking and biking trails off the water along a historic rail line. While private residences predominantly border the lake, public access is provided at Beulah Public Beach.
Lake St. Clair
Lake St. Clair in Michigan is a popular site for boating enthusiasts, given its infrastructure with over 20,000 boat wells and 15 public launch sites. It lends itself to leisurely cruises through the St. Clair Flats, the world's largest freshwater delta, as well as to fishing — a significant activity here due to the lake's rich biodiversity. Furthermore, Lake St. Clair Metropark provides a variety of recreational activities for visitors of all ages.
Glen Lake
In the heart of Michigan lies Glen Lake, praised by National Geographic as one of the most beautiful lakes worldwide. Visitors can explore the crystal clear waters with a powerboat, sailboat, or kayak. Check out the houses along the shoreline to view the lake from Inspiration Point.
Mullett Lake
7,000-acre Mullet Lake offers visitors various activities, including boating and skiing. Additionally, the lake's diverse ecosystem supports multiple fish species, including brown trout, brook trout, rainbow trout, lake trout, splake, smelt, northern pike, muskellunge, yellow perch, walleye, small-mouth bass, and large-mouth bass, making it a fisherman's paradise. In fact, the state record Sturgeon was caught here!
Houghton Lake
Houghton Lake, the largest inland lake in Michigan, covers an impressive 22,000 acres and lends itself to multiple recreational activities. With seven strategically located access points around the lake, opportunities abound for fishing enthusiasts lured by the prospects of walleye, pike, bass, and bluegill. The lake's shores feature scenic beaches, including Heights Park Beach and Sullivan Beach, each equipped with facilities such as playgrounds and picnic areas for an enjoyable day out in nature.
Lake Leelanau
Nestled in the Leelanau Peninsula, Lake Leelanau, a unique water body split into north and south portions, spans 8,608 acres. As the region's largest inland lake, it draws outdoor enthusiasts with opportunities for boat rental, fishing, swimming, and beach lounging. The lake's appeal extends beyond its shores to the picturesque nearby towns of Leland, Suttons Bay, Glen Arbor, and Northport, which offer a blend of agri-tourism, quaint shops, and scenic beauty, making it an all-season destination.
9 Day Trips From Virginia Beach Full of Rich History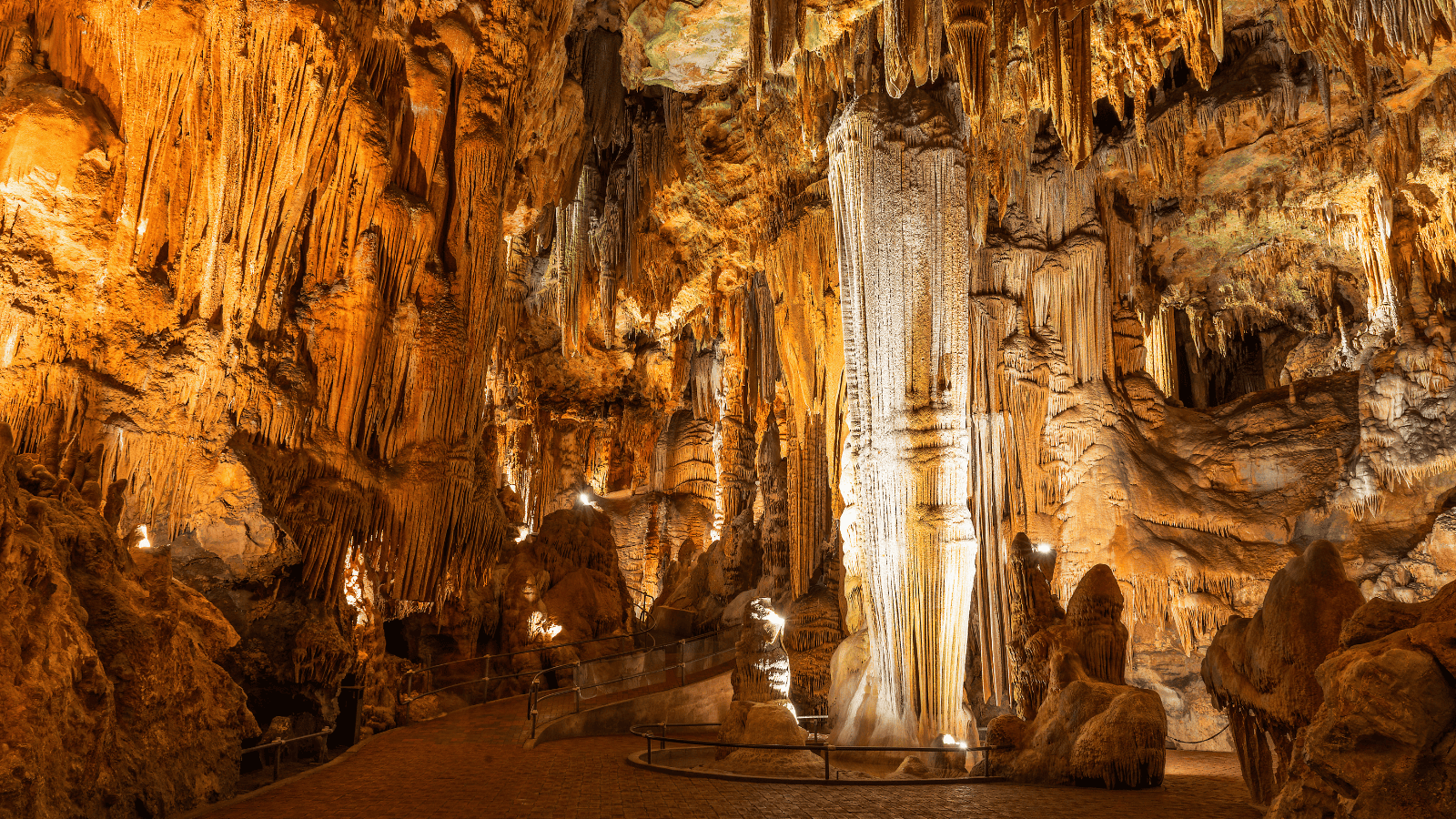 Discover the top day trips from Virginia Beach that offer a perfect escape from the hustle and bustle of the city. From exploring the historical sites of Colonial Williamsburg to witnessing the wild ponies on Chincoteague and Assateague Islands, this article has something for everyone. So, plan your mini-vacation now and explore the best of Virginia's gems!
16 Aesthetic Beach View Day Trips From Santa Barbara
If you're planning a trip to Santa Barbara, don't miss out on exploring the nearby destinations that offer something for everyone. From hiking in the Los Padres National Forest to relaxing on the beaches of Avila Beach, you'll enjoy this list of the best day trips from Santa Barbara. Whether you're a wine enthusiast or a film buff, there's something for everyone on this list of exciting day trips.
10 Day Trips From Gainesville
If you're planning a trip to Gainesville, Florida, don't miss out on exploring the nearby destinations that offer something for everyone. From the historic city of St. Augustine to the beautiful beaches of Daytona and Cedar Key, we've compiled a list of the best day trips from Gainesville. Whether you're an outdoor enthusiast or a history buff, there's something for everyone on this list of exciting day trips. So, plan your mini-vacation now and explore the best of Florida's gems!
Best 16 Day Trip Spots From Myrtle Beach
If you're planning a trip to Myrtle Beach, South Carolina, don't miss out on exploring the nearby destinations that offer something for everyone. From the charming fishing town of Murrells Inlet to the historic city of Charleston, this article has compiled a list of the best day trips from Myrtle Beach. Whether you're a beach lover or a history buff, there's something for everyone on this list of exciting day trips. So, plan your mini-vacation now and explore the best of South Carolina's gems!