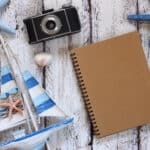 Elizabeth is an experienced traveler and writer with bylines in several popular travel publications. She currently co-owns a small digital travel publication and spends her free time writing, taking photos, and traveling.
The Catskills region of New York may be better known for its world-class skiing, but it also boasts some of the most breathtaking lakes in the country. From crystal clear waters to serene settings, get ready to soak up the natural beauty of the best lakes in the Catskills that are a must-visit for any adventurer or nature enthusiast.
Cooper Lake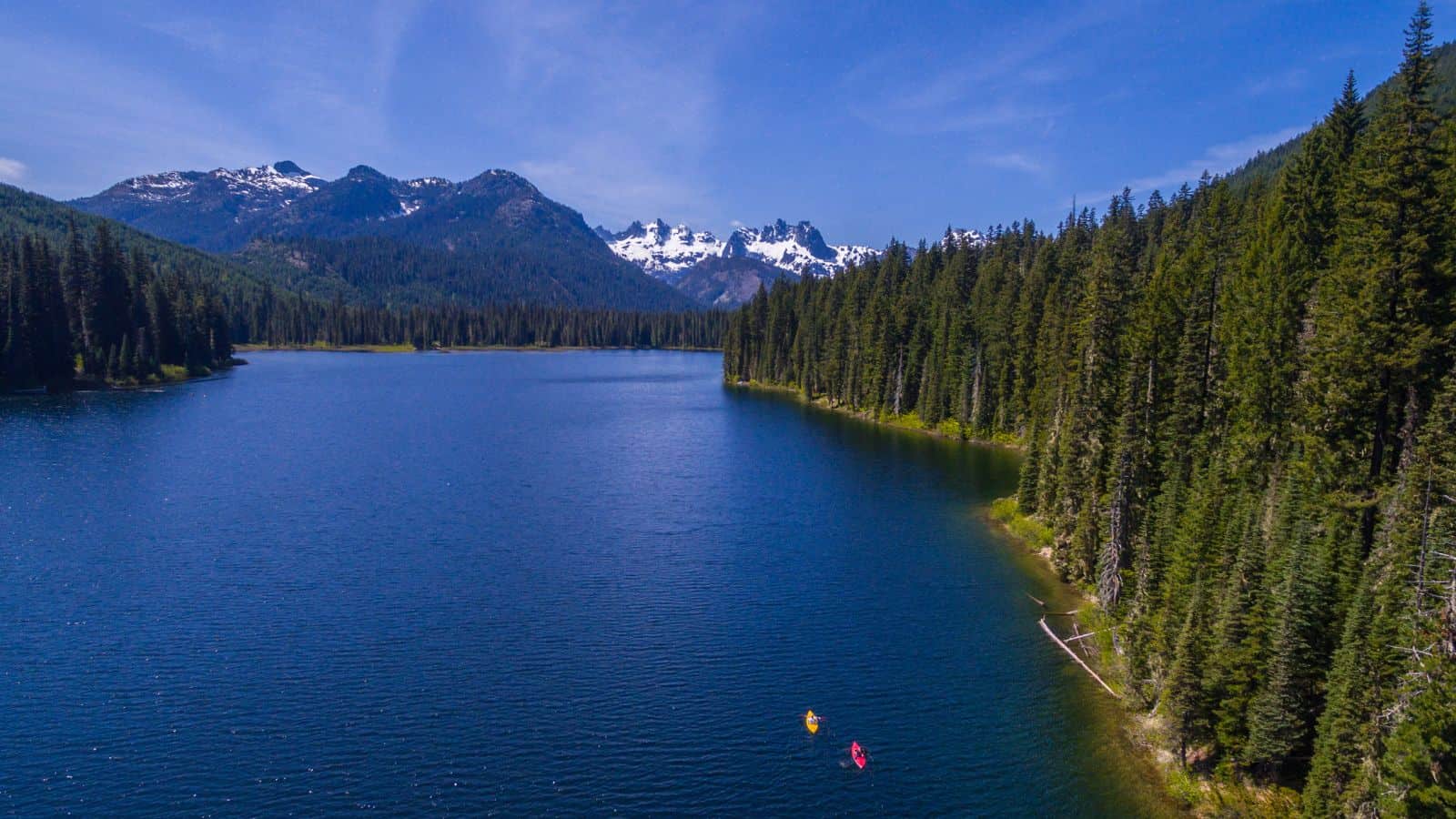 Nestled in the heart of the Catskills and serving the city of Kingston as a reservoir, this 8.5-mile body of glistening water offers more than meets the eye. Activities are restricted to protect local natural resources, but the lure of leisurely lakeside strolls and the chance to drink in the unspoiled beauty of the surroundings make it an unmissable stop in your Catskills itinerary.
Blue Mountain Lake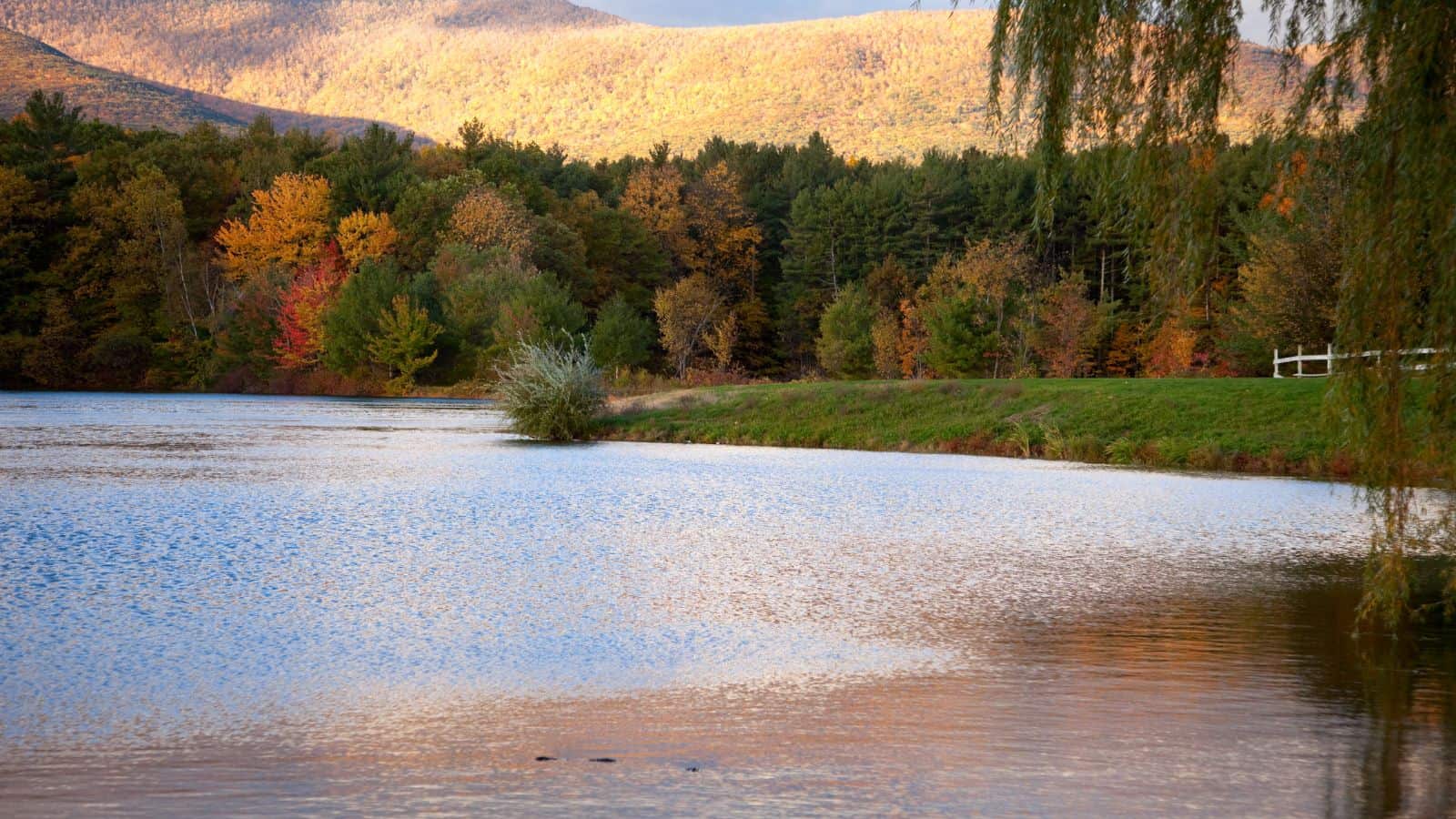 Adventure comes alive at Blue Mountain Lake, the Adirondacks' enticing spring-fed body of water. Hike through captivating trails, camp under starlit skies in the wild surrounding forest, or lose yourself in the calm of fishing. This destination has more to offer than just an icy allure, though. Add a dash of culture to your journey with the neighboring Adirondack Experience Museum and Adirondacks Lakes Centre for Arts.
Lake Tiorati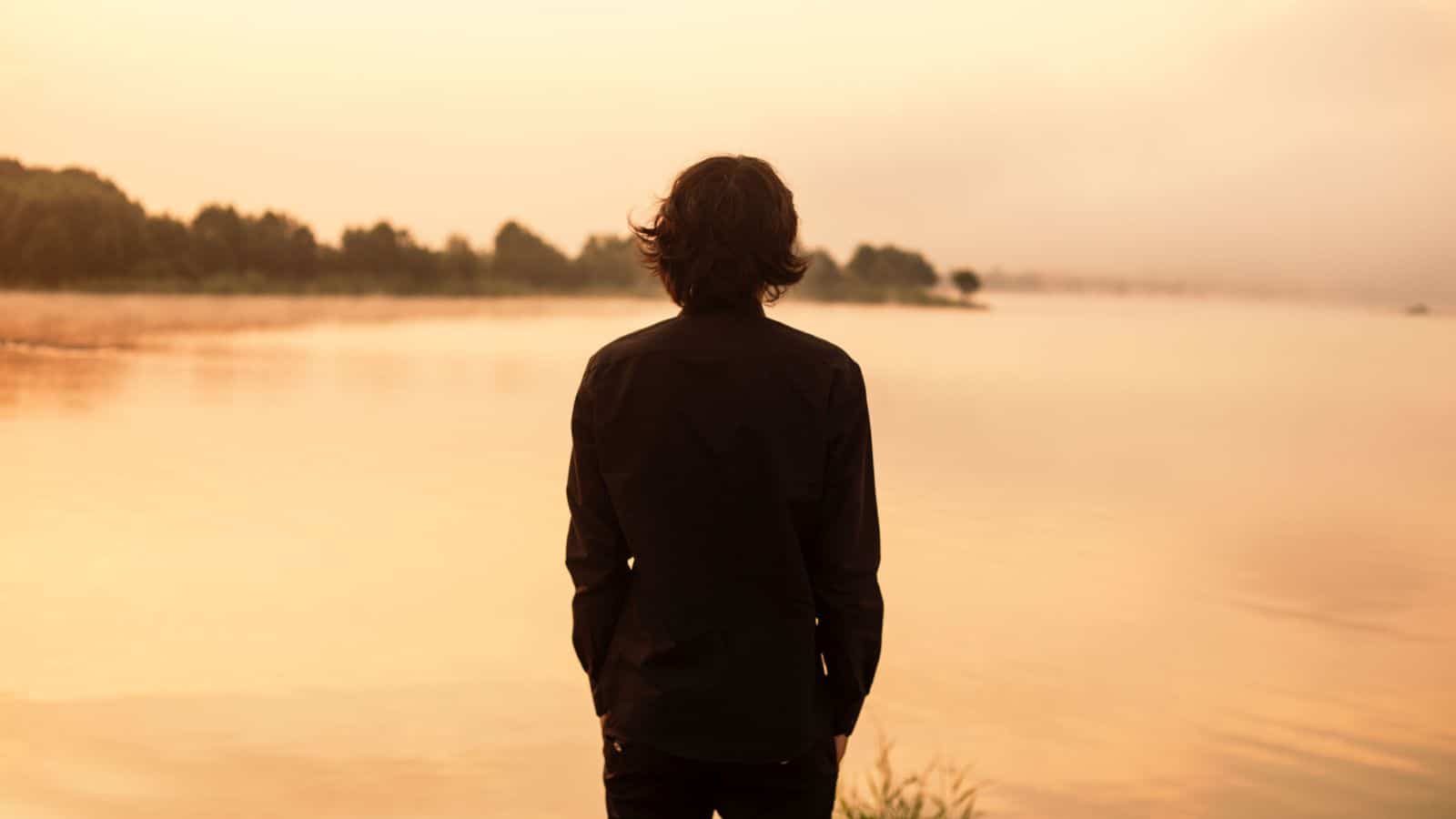 Inheriting its name from the Algonquin word for "sky-like," Lake Tiorati is a captivating confluence of human design and natural beauty. Its crystal-clear waters reflect the most beautiful blue sky you've ever seen, radiating serenity and inviting a myriad of activities, including fishing, hiking, and even ice fishing.
Fulton Lakes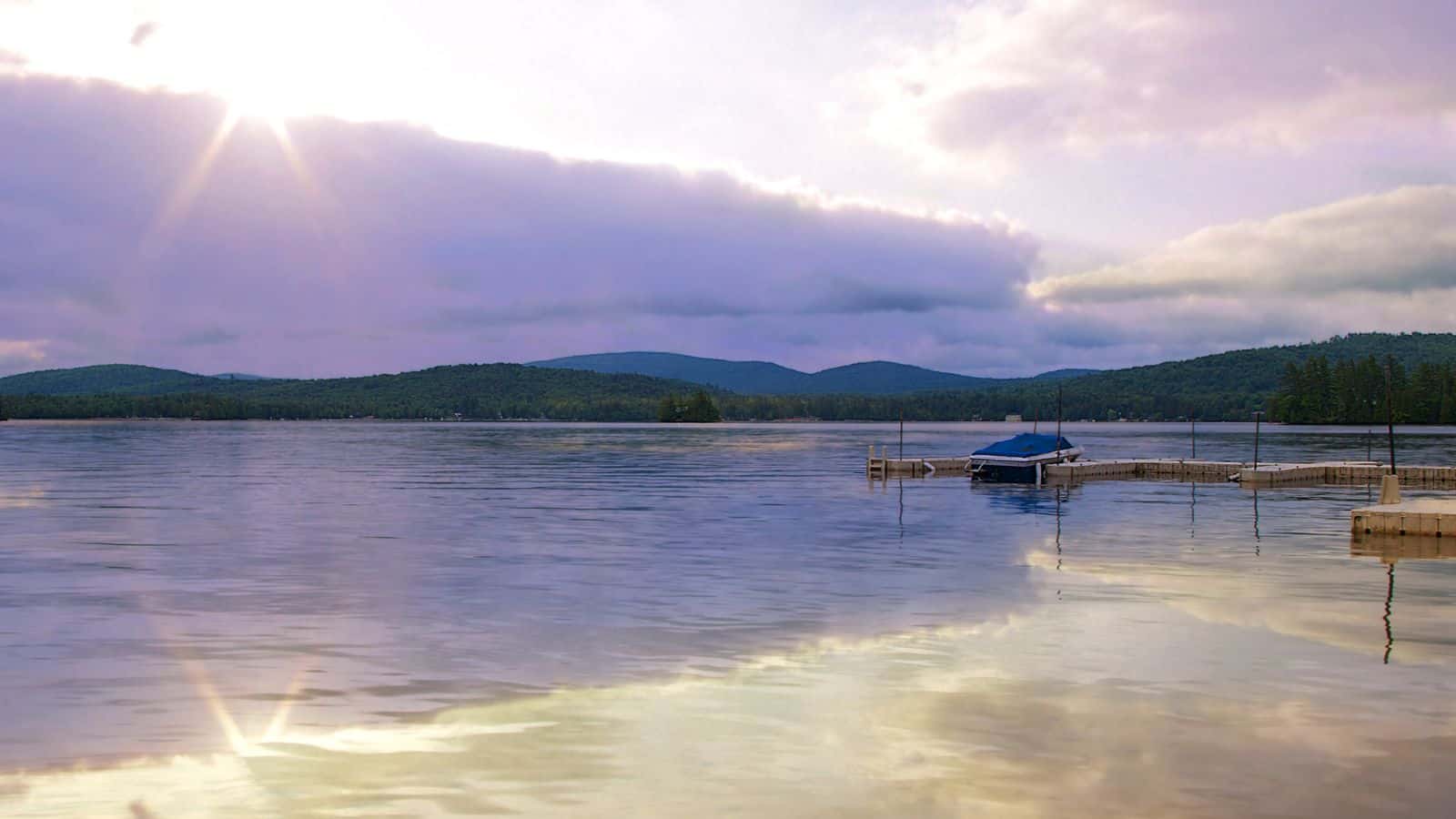 Journey to Fulton Chain of Lakes, a cluster of eight lakes within the expansive Adirondack Park in New York. The serene beauty of this haven offers more than just a backdrop that's great for snapping photos, though. It's a playground for camping, boating, fishing, and birdwatching enthusiasts.
Cranberry Lake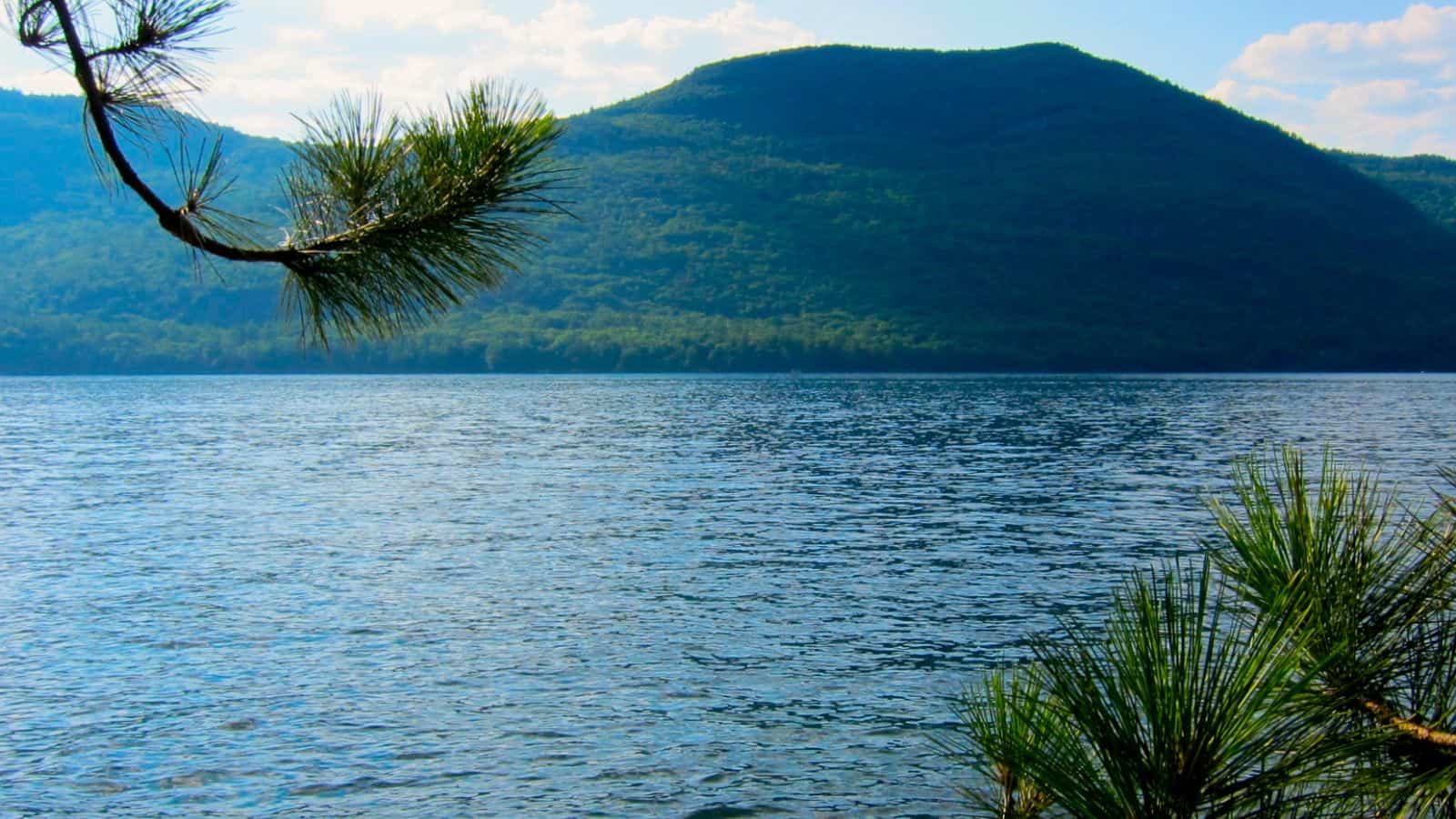 At Cranberry Lake, the third-largest in Adirondack Park, a unique balance of history and wilderness awaits you. Renowned as a premier Catskills destination, it draws adventurers with its extensive network of trails that meander through ponds, rivers, and trout-laden streams. Whether you bask in the sun on the sandy beach, launch a boat into the bright blue waters, or enjoy a family picnic amidst the forest canopy, you're guaranteed to collect indelible memories.
Lake Awosting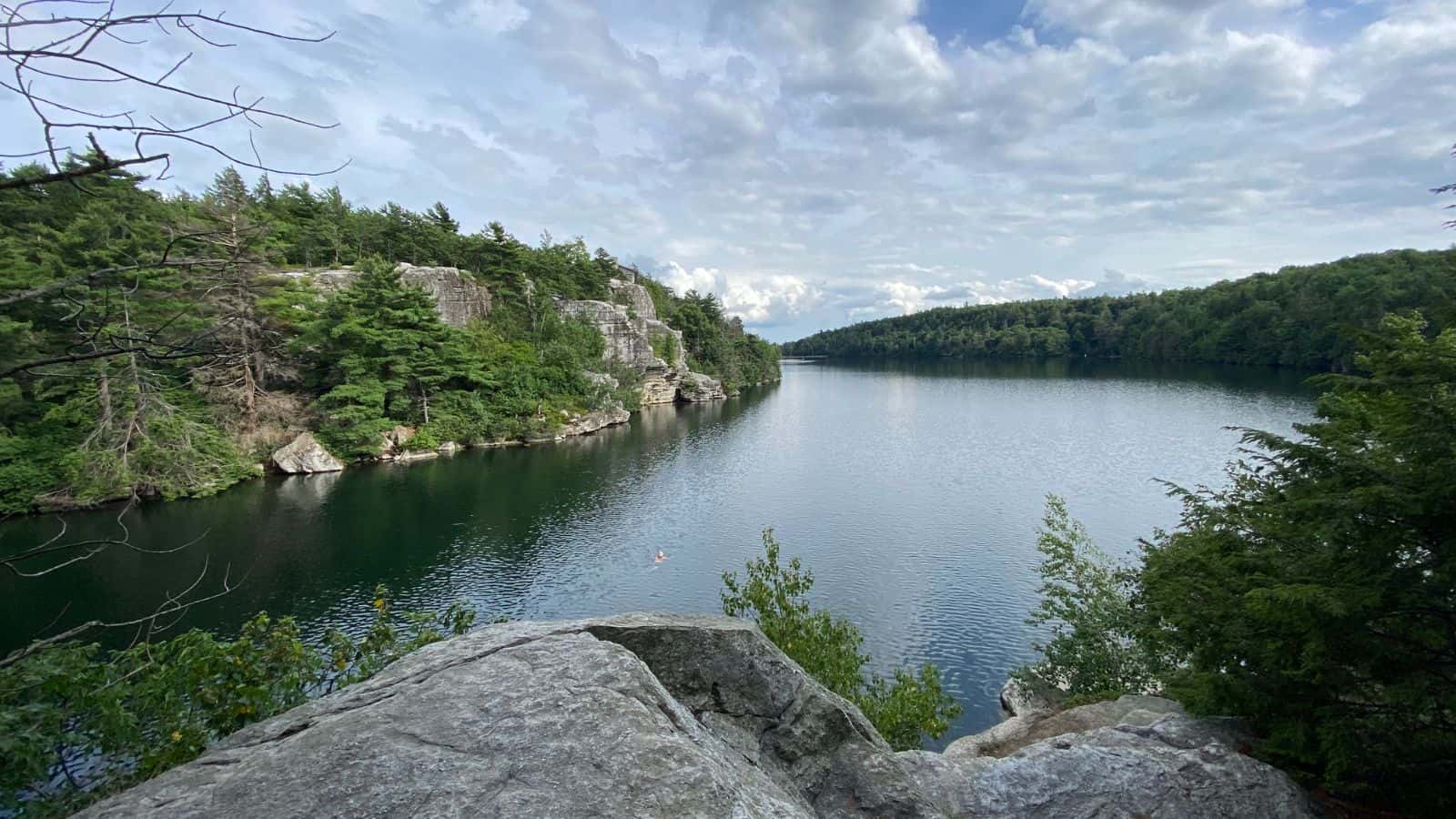 Set amidst the 24,000-acre wilderness of Minnewaska State Park Preserve, Lake Awosting offers an invigorating exploration. Carved by an ancient glacier, this 1.5-mile-long lake offers a sanctuary of tranquil waters surrounded by white quartzite and forested shores. Soak in the quiet beauty via a 3.1-mile hike or bike ride, or delve into the cool waters at the designated swimming area.
Skinners Falls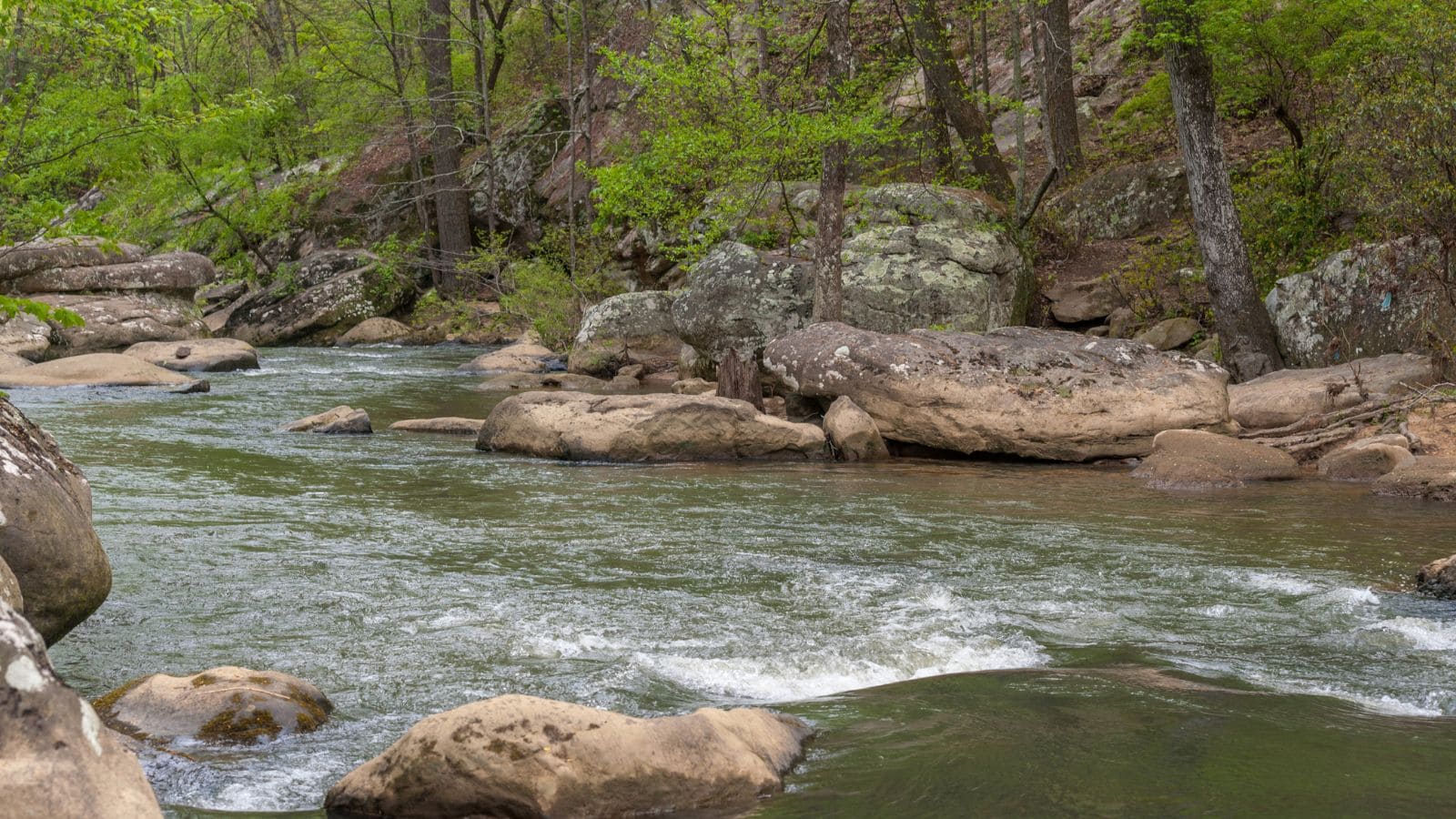 Stumbling upon Skinners Falls feels like discovering one of the Catskills' delightful secrets. Here, the Delaware River's tranquil eddies beckon with enticing swimming spots and sun-kissed rock terraces. If you're an adventurous soul, you can tackle the rapids in daring river trips. If you're looking for something more serene, spend a night under the stars at Skinners Falls Campground.
White Lake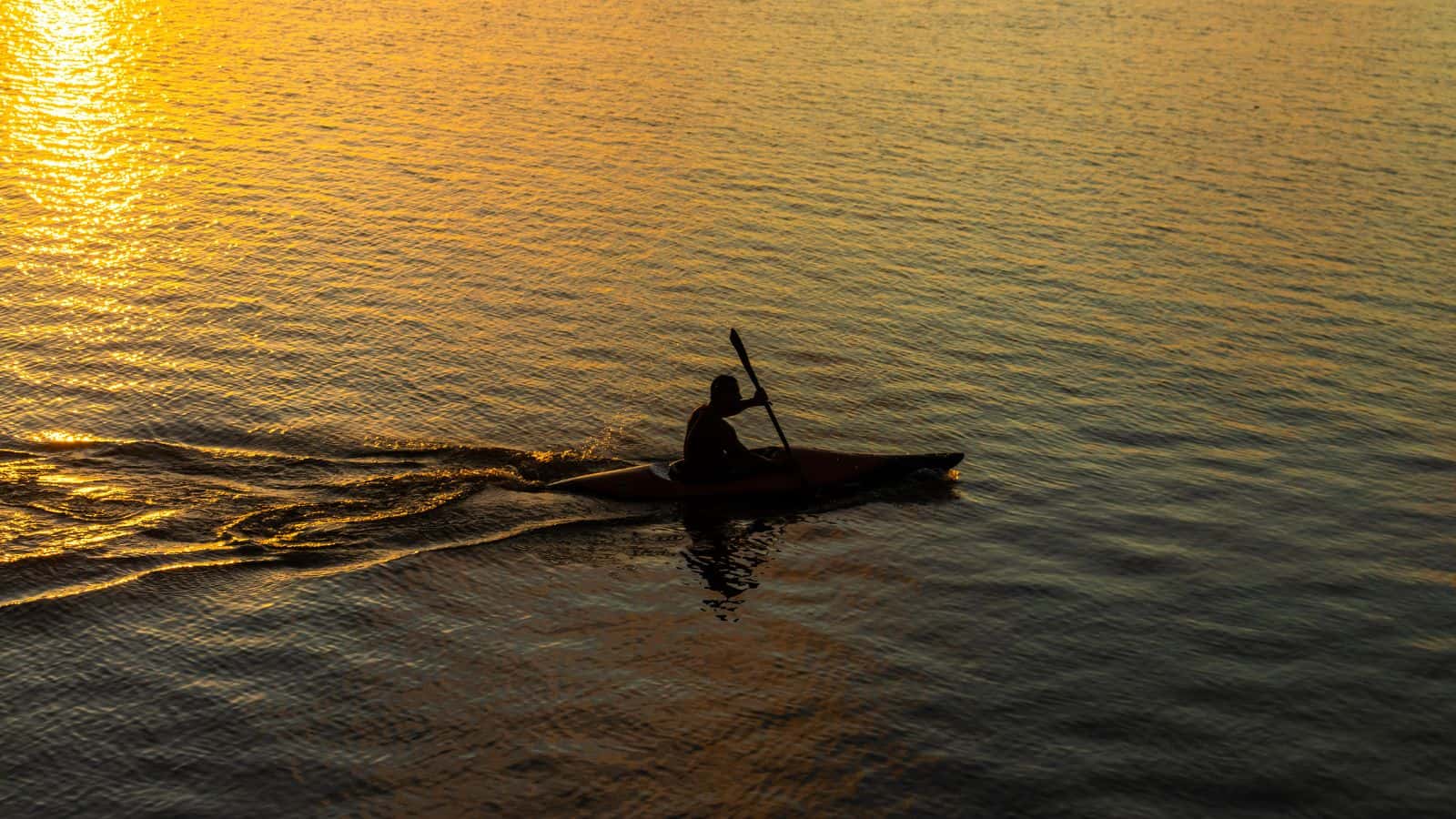 White Lake in Bethel, more than just the backdrop to the renowned Woodstock festival, is a 280-acre playground that comes alive with aquatic adventures between Memorial Day and Labor Day. As the sun rises, fishers embark on bass and sunfish hunts while kayaks, canoes, and motorboats queue up to glide across the shimmering waters. Absorb the energy and views from the banks with a unique pizza from Benji & Jakes or a local cold brew from Java Love.
Waneta Lake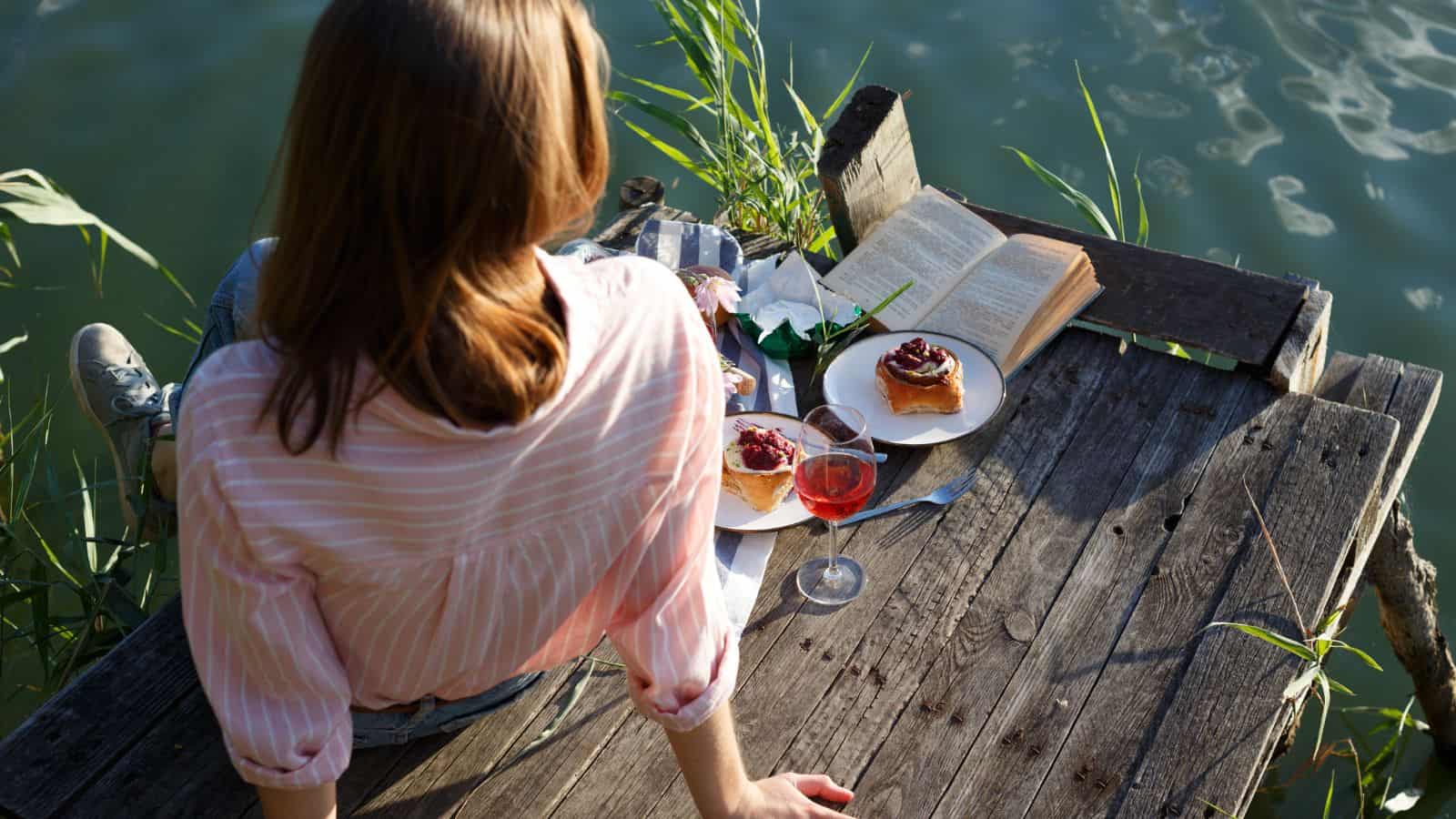 Waneta Lake, a serene slice of the Catskills in Sullivan County, weaves together nature and recreation in an enchanting way. Unleash your inner angler on the accessible fishing pier and take a shot at hooking species like the Yellow Perch or Brown Bullhead. As you picnic on the accessible table, the lake's tranquility resonates, creating an ambiance that's as satisfying as the local catch you just grilled.
Crystal Lake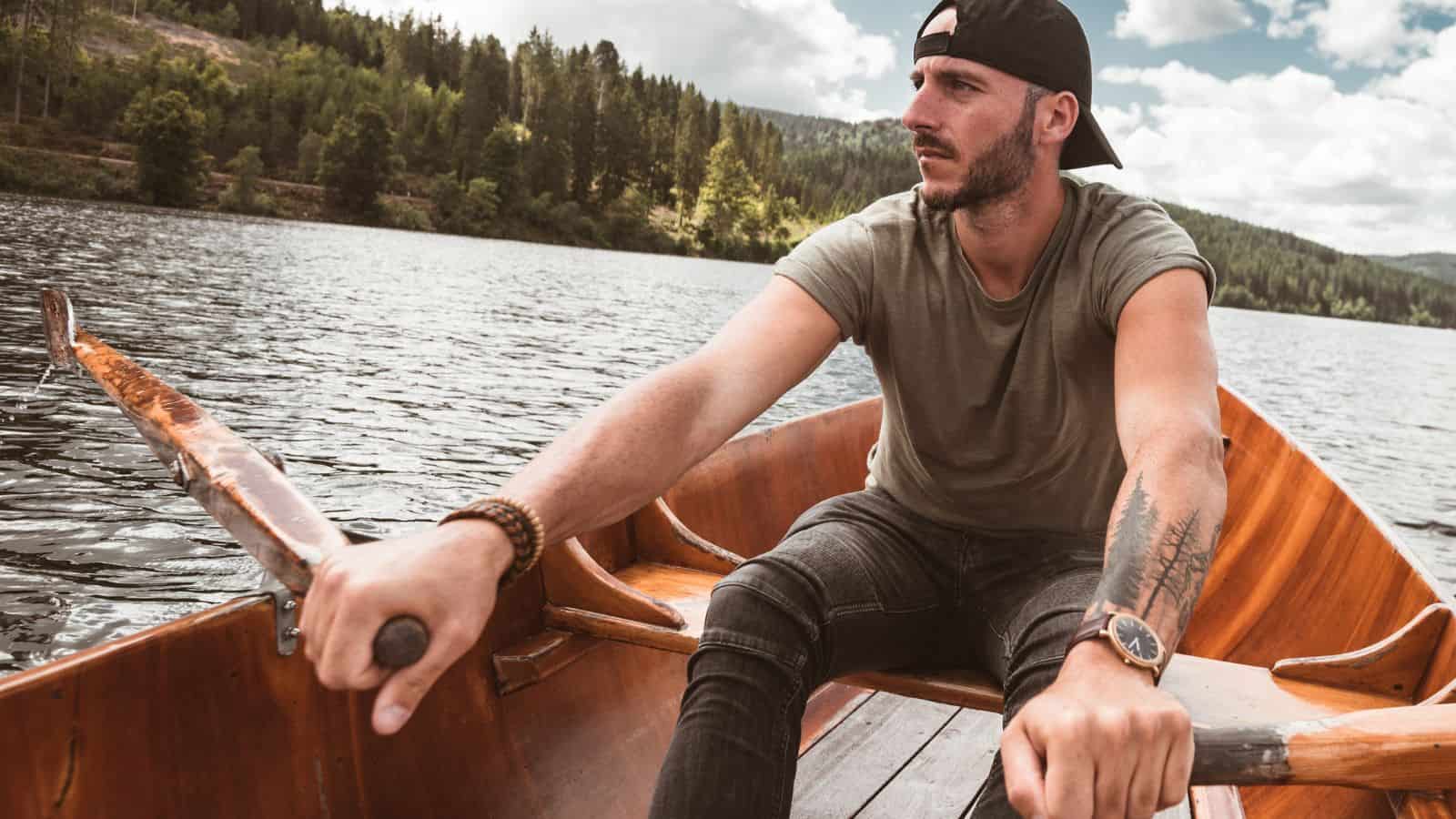 Crystal Lake, or as some prefer to call it, Little Stony Creek Pond or Sixtown Pond, lies in the tranquil confines of Jefferson County, beckoning outdoors enthusiasts and tranquility seekers. The lake, renowned for diverse fishing opportunities, entices visitors with the thrill of casting for walleye or bass or embarking on an ice fishing adventure in season. Paddling and rowing enthusiasts will find the hand-launch boat platform an alluring feature, while weekend accommodations range from cozy lodges to island castles.
Loch Sheldrake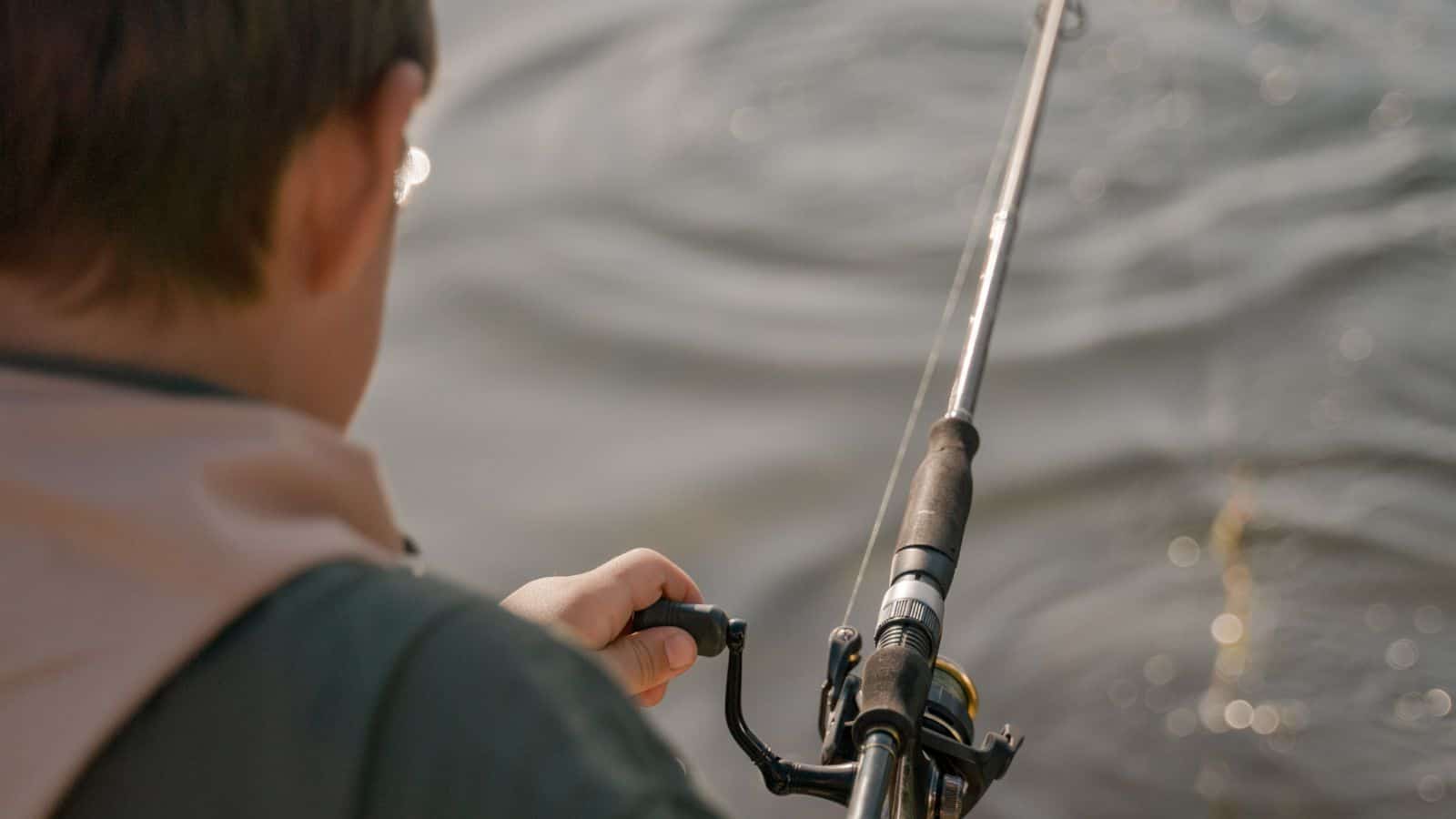 Right off Route 52, in the heart of the Catskills, is a tranquil retreat that goes by the name Loch Sheldrake. This 64-acre lake, nestled in the Town of Fallsburg at a cool height of 1457 feet, is a haven for fishing enthusiasts, with species ranging from Brown Trout to Largemouth Bass. The inclusion of a quaint fishing pier with picnic tables makes it an ideal spot for both outdoor adventurers and families looking for a quiet weekend vacation in the midst of nature.
12 Must-See Waterfalls in Oahu for the Explorer in You!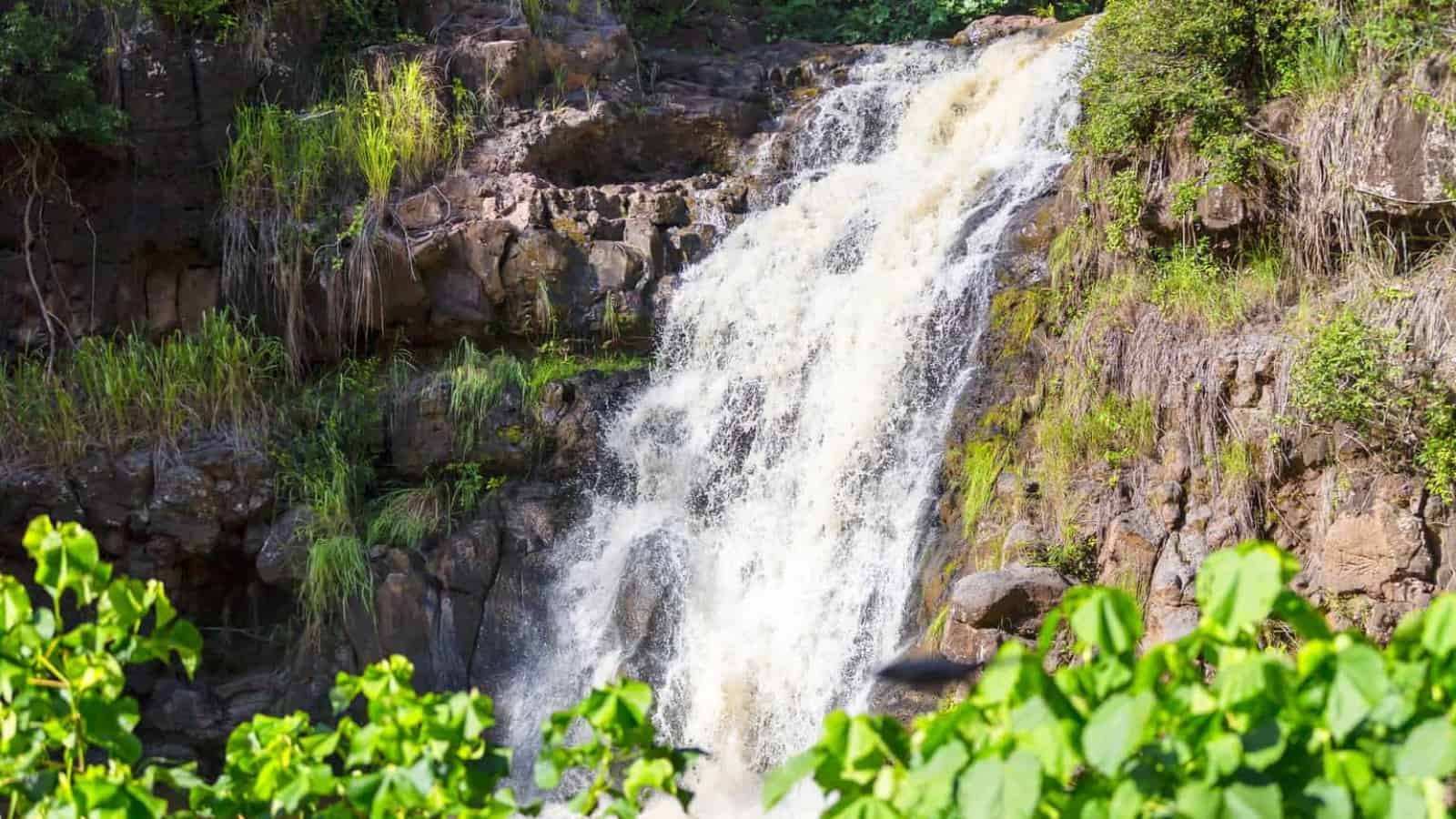 Get ready to embark on an unforgettable adventure in Oahu, Hawaii! Known for its stunning landscapes and breathtaking beauty, this island paradise is home to a plethora of magnificent waterfalls that will leave you in awe. Explore the 12 must-see waterfalls that will awaken the explorer within you. Immerse yourself in cascading waters, lush greenery, and the untamed beauty of Hawaii's landscapes.
9 Waterfalls in California That Show the Beauty of Nature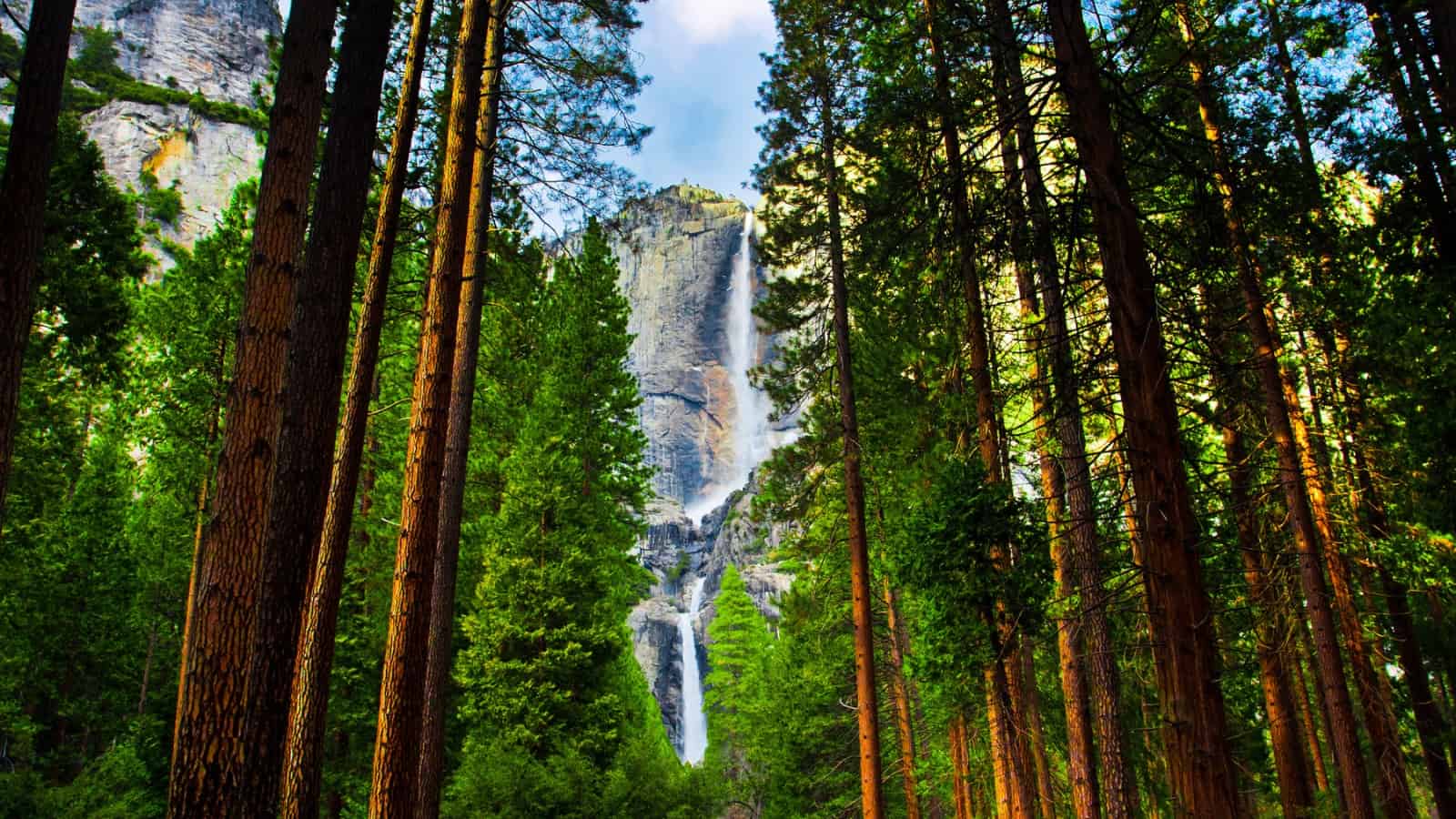 Get ready to be enchanted by the natural beauty of California's waterfalls! From majestic cascades to hidden gems, the Golden State is home to a remarkable collection of breathtaking waterfalls that will leave you in awe. Whether you're a nature lover, an adventure seeker, or simply someone who appreciates the wonders of the great outdoors, California's waterfalls offer a diverse range of experiences.
16 Waterfalls in Alaska for All Tastes and Ages To Enjoy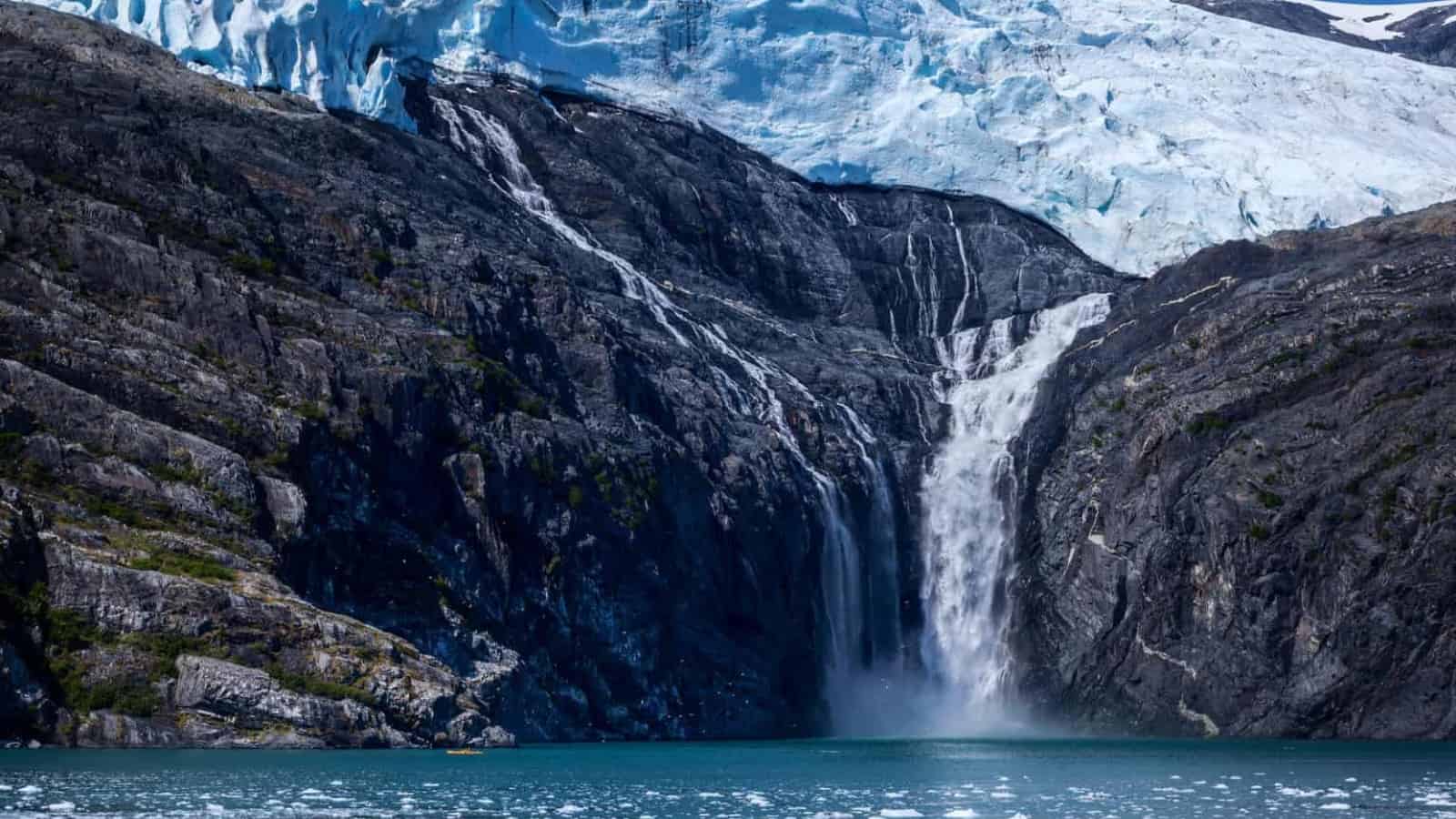 Get ready to experience the awe-inspiring beauty of Alaska's waterfalls! Nestled in the breathtaking landscapes of America's northernmost point, Alaska's waterfalls offer a treat for travelers of all ages and interests. Whether you're a nature enthusiast, an adventure seeker, or simply looking for a serene escape, Alaska's diverse collection of 16 stunning waterfalls will leave you mesmerized.