Stephanie is a cherished member of the Sampling America writing team, dedicated to crafting captivating narratives that transport readers to thrilling adventures across the country and beyond.
Horse riding is an excellent activity to get out and explore nature. Usually, booking a single- or multi-day horse riding trip can be a great way to bond with your loved ones.
Many couples choose horse riding adventures for their honeymoon, or families can enjoy this outdoor activity to teach their children more about nature. Find the best nature offers in America's national parks while partaking in this fun activity.
Grand Tetons National Park
Wyoming is the first place that most people think of when planning a ranching or horseback riding trip because of its natural beauty and history of ranching.
The state has a long history of cattle ranching, which means that every farmer in the state is well-versed in horse riding and taking care of these large animals. In Grand Tetons National Park, you can book a multi-day trip at a dude ranch to move through the stunning mountains on horseback and camp under the stars.
Glacier National Park
Imagine riding on a majestic horse to come across rugged meadows and turquoise lakes in Glacier National Park. This national park is known as the "Crown of the Continent" for its natural beauty.
With more than 700 trails, this park is the perfect place to take part in a horseback expedition. Paying for a guided tour is the best way to traverse the terrain and see some of the more unknown views in the park.
Sequoia and Kings Canyon National Parks
These twin parks are similar but offer vastly different vegetation. In the middle of the state of California, Sequoia National Park is home to some of the biggest sequoia trees in the nation that date back 3,000.
Kings Canyon National Park is the perfect place to view rugged terrain and majestic mountains. Take a single- or multi-day trip to see everything that these two parks have to offer.
Great Smoky Mountain National Park
Covering over half a million acres of land, the Great Smoky Mountains National Park in Tennessee and North Carolina offers smaller mountains perfect for a calm horse riding journey.
Taking a horse through the backwoods of the Smoky Mountains is the perfect way to experience this unique park. Known for its ancient-growth forests and mysterious folklore, camping in this park is an experience full of wonderful adventures.
Bryce Canyon National Park
Most people will recognize the vivid red rocks from Bryce Canyon National Park. Utah is another state filled with farms, cattle rangers, and genuine cowboys.
Taking a trek with many of the experienced horse riders is an excellent way to traverse the park. However, the Bryce Horse Trail Route is also open to all levels of horseback riders as a public trail. So, if you're a novice, you may want to stick behind your tour guide and stay out of the way of the more experienced trail riders.
The 16 Best National Parks to Visit in June For Summer Fun
Are you looking for the perfect summer adventure? Look no further than these top national parks to visit in June! From the stunning wildflower displays at Lassen Volcanic National Park to the world-class whitewater rafting at New River Gorge National Park, this article provides insider tips and recommendations for an unforgettable outdoor experience. Don't miss out on the chance to explore these breathtaking natural wonders during one of the best months of the year!
6 National Parks To Avoid This Summer (And The Alternatives)
Are you planning a summer trip to a national park but want to avoid the crowds? Look no further than this article, which provides insider tips on which popular national parks to avoid and offers recommendations for six alternative destinations that offer unique experiences and stunning natural beauty. From exploring rugged peaks and pristine lakes at North Cascades National Park to discovering the geological history of Capitol Reef National Park, this article has everything you need to plan an unforgettable outdoor adventure this summer.
Best 16 Utah Vacation Spots
Are you looking for an unforgettable vacation spot with breathtaking natural beauty? Look no further than Utah! With stunning national parks like Zion and Bryce Canyon, as well as unique attractions like the Homestead Crater and Dead Horse Point, Utah has something for everyone. This article provides insider tips and recommendations for the best places to visit in Utah, from hiking to skiing to soaking in natural hot springs. Don't miss out on the chance to explore this incredible outdoor playground!
5 Waterfalls in Zion National Park For A Fabulous Day Out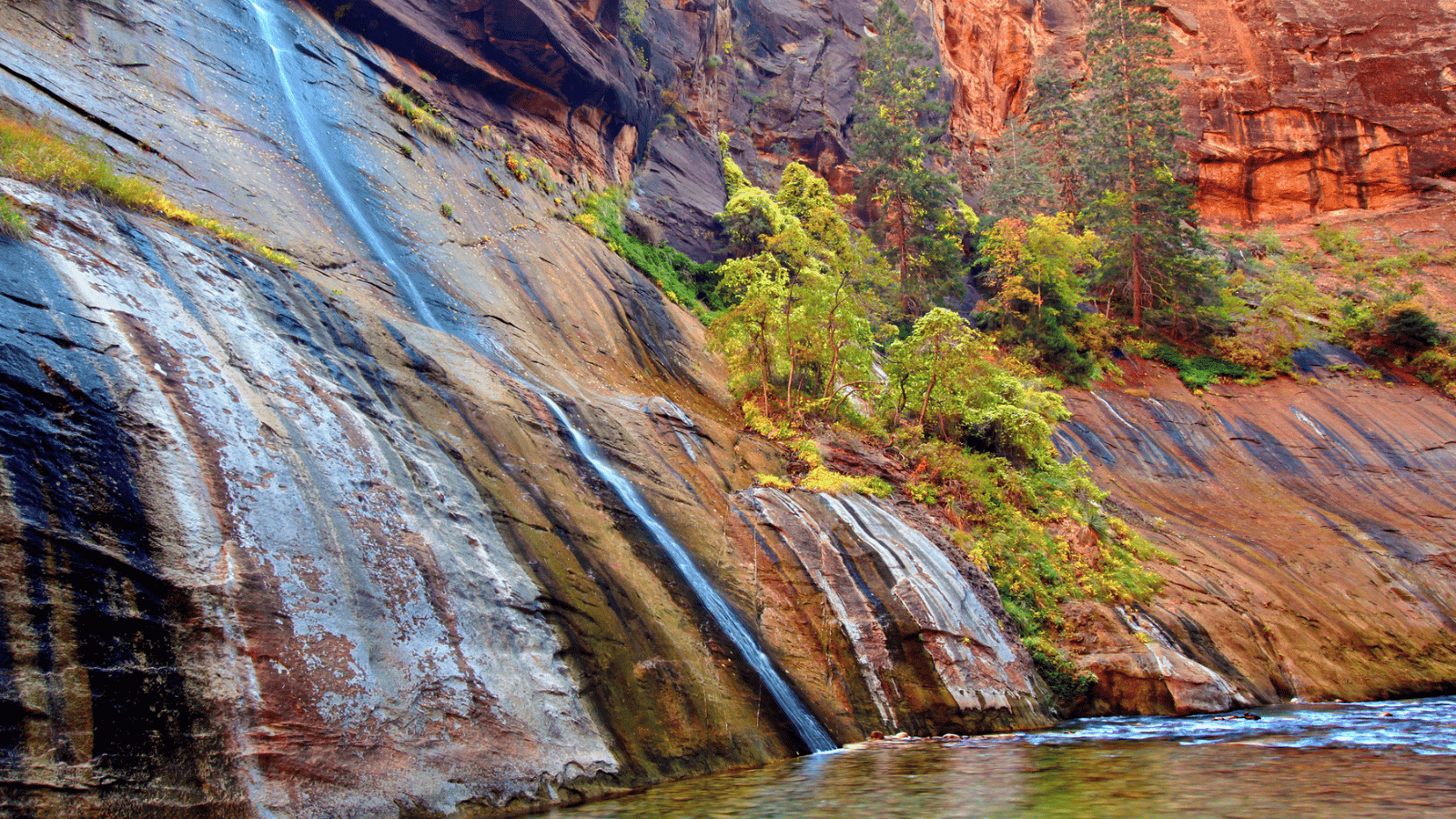 Are you a nature enthusiast looking for an outdoor adventure that will take your breath away? Look no further than Zion National Park in southwestern Utah! This article explores the park's stunning waterfalls, including the moderate hike to Archangel Falls and the more challenging Upper Emerald Pools. But that's not all – the article also highlights other natural attractions in the park, such as The Great White Throne and the Court of the Patriarchs. Don't miss out on the chance to explore this gorgeous landscape and experience the beauty of Utah's unique natural wonders!