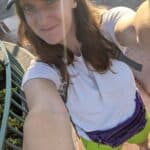 Kelsey is a freelance writer based in Southern Virginia. She enjoys traveling with her family to destinations from national parks to amusement parks and loves sharing tips and stories from along the way.
Are you a foodie looking for the best restaurants in Georgia? Look no further than these Flavortown-approved spots featured on Guy Fieri's hit TV show.
From classic Southern cuisine to international flavors, these restaurants offer a unique and unforgettable dining experience. Explore the top eateries in Georgia that have been featured on Diners, Drive-Ins and Dives!
Sisters of the New South, Savannah, GA
If you're craving authentic Southern comfort food, Sisters of the New South is the place to be. Every dish is prepared with love and attention to detail, from their perfectly crispy fried and baked chicken to their divine soul rolls. The warm and welcoming atmosphere and exceptional service create a dining experience that's hard to beat.
Buttermilk Kitchen, Atlanta, GA
Are you looking for a great breakfast or brunch spot in Atlanta? Buttermilk Kitchen in Buckhead is the answer! This cozy restaurant offers a delicious menu with options like chicken and biscuits and pimento cheese grits, all made with sustainable, local ingredients. Don't forget to visit the full bar to add a boozy treat to your brunch!
Fox Bros Bar-B-Q, Atlanta, GA
Brothers Jonathan and Justin Fox are bringing Texas-style barbeque to Atlanta with their restaurant, Fox Bros Bar-B-Q. The menu is packed with delicious options like chicken fried ribs, wings, and brisket, all cooked to perfection and served in generous portions. You can wash it all down with their delicious house drinks or beer from their extensive menu!
Twisted Soul Cookhouse & Pours, Atlanta, GA
If you love traditional soul food but enjoy the flavors of international cuisines, Twisted Soul Cookhouse & Pours delivers the best of both worlds! The modern, globally-inspired menu offers options like pulled pork with a kale-cabbage slaw, sorghum glazed spare ribs, and fried chicken sliders with roasted garlic onion jam. Your taste buds are in for a treat at this award-winning restaurant!
Hankook Taqueria, Atlanta, GA
Hankook Taqueria is a must-visit for anyone looking for a unique dining experience in Atlanta. This restaurant offers a fusion of Korean and Mexican cuisines, with a menu filled with mouthwatering options like tacos and fried dumplings. Chef Tomas Lee aims to bring the flavors of Korean cuisine to easy-to-eat Mexican favorites like burritos and tacos. What could be better?
Rreal Tacos, Atlanta, GA
For a dining experience that's both vibrant and delicious, head to Rreal Tacos in Atlanta. This restaurant offers mouthwatering options like hot and flavorful tacos, tasty quesadillas, and unique drinks like the spicy pineapple margarita. For authentic Mexican street food, this spot can't be beaten!
Silver Skillet, Atlanta, GA
The Silver Skillet in Atlanta is not just a great spot for classic Southern favorites like biscuits and sausage but also a period gem featured in movies, commercials, and print ads. And with appearances on NBC's Today Show and CNN Travel Guide, this restaurant has become a go-to spot for foodies and travelers. Don't forget to try their Homemade Lemon Ice-Box Pie, which has been voted one of the "5 Best Pies in the USA" by Life Magazine.
Southern Soul BBQ, St. Simon Island, GA
For an authentic Southern BBQ experience, head to Southern Soul Barbeque on St. Simons Island in Georgia. The menu features must-try dishes like barbeque ribs and fried okra and delicious sides like hoppin' john, collard greens, and hushpuppies. And don't forget to try their hot BBQ sauce, which is packed with flavor!
The Garage At Victory North, Savannah, GA
At The Garage At Victory North in Savannah, GA, you'll find a menu curated by Executive Chef Todd, who has a genuine passion for cooking. His journey began at his grandfather's barbecue restaurant in Columbus, Ohio, and he has since perfected his craft in some of the trendiest and most creative spots in Ohio, New York, and Chicago. Today, Don't you can try out his high-end specialties like crab flatbread, spiced pork chops, and masa-crusted whiting at this Savannah eatery.
Big Bon Bodega, Savannah, GA
Big Bon Bodega in Savannah, GA, started with pizza on wheels, bringing Neapolitan-style pizza to special events in and around the area. But it was time for a home base, and thus the concept of a "mom and pop shop, corner store, or bodega" was born. Today, they serve a variety of creative bagel sandwiches and pizzas, all made with hand-rolled bagels that are boiled in honey water and wood-fired. And if you're a fan of spicy pizza, you'll want to try the Spicy Bee Pizza, which features red sauce, aged mozzarella, fresh mozzarella, pepperoni, Calabrian chili, red onion, and Savannah Bee Company hot honey – a dish that even Guy Fieri couldn't resist!
More Guy-Approved Restaurants in Georgia
You're in luck if you're hungry for more Guy-approved cuisine in Georgia! You can check out our list of GA restaurants featured on Diners, Drive-Ins, and Dives to plan a delicious road trip.
Every Georgia Restaurant Featured on Diners Drive-ins and Dives