Stephanie is a cherished member of the Sampling America writing team, dedicated to crafting captivating narratives that transport readers to thrilling adventures across the country and beyond.
Mount Rainer National Park is a stunning area in Washington state just outside of Seattle, a world-class city known for its seafood and hiking trails.
Along with excellent hiking, mountain biking, rivers, and streams, there are plenty of excellent lakes near and around Mt. Rainier. Follow along to find the best lakes in this stunning Pacific Northwest mountain. Plan your next outdoor adventure around these perfect outdoor locations!
Reflection Lakes
Less than 2 miles from Mt. Rainier, the Reflection Lakes are a paradise within Mr. Rainier National Park. Guests can follow the Wonderland Trail or Pinnacle Peak Trail to get to this lake.
This small oasis is a popular place for hikers to stop during a long hike in the summer. The area has stunning views of the nearby mountains and sprawling pastures of wildflowers.
Bench and Snow Lakes
These lakes are accessible on a 2.5-mile roundtrip hiking path. The elevation gained is more than 700 feet, so this hike is made for intermediate hikers.
The lakes usually look like a winter wonderland. Due to the high elevation in the mountains, snow-capped peaks are seen almost all year. The lakes are surrounded by wildflowers, huckleberries, blueberries, and wildlife.
Mowich Lake
This breathtaking lake is the deepest and largest at Mt. Rainier. The lake is on a 7.5-mile trail to the summit.
Beyond the lake is a small campground called Mowich Lake Campground. Although the lake is meltwater from glaciers, it's usually too cold to swim in, but many people bring canoes and kayaks to take a tour of the lake.
Tipsoo Lake
Located between Cayuse Pas and Chinook Pass is the infamous Tipsoo Lake. This lake serves as a midway point for hikers to stop and enjoy the scenery while summiting Yakima Peak.
The meadows surrounding the lake are subalpine, which means that the glaciers allow runoff water to feed the colorful wildflowers. Due to the elevation, it can continue to snow well into June, so be sure to bring your mittens.
Dewey Lake
Dewey Lake sits at 50-acres wide and more than 5,000 feet in elevation. It sits on a section of the Pacific Crest Trail with an excellent bank on the side of the lake for fishing.
Many locals know about this lake and will hike to the summit to enjoy the scenery, wildlife, and camping.
Packwood Lake
This lake is super popular with summertime hikers due to its high elevation and snowmelt in the warmer months.
Several creeks feed this stunning glacial lake and offer stunning views of Mt. Rainier. The forests around the lake are well-known for spotting wildlife, making it a photographer's dream.
Leech Lake
Although this lake is quite small at only 42 acres, it's still a fantastic spot that can be easily accessed by car. The lake itself is a serene spot as it does not allow any motors on the water.
Visiting this quiet destination is a wonderful experience; bring your fishing pole to catch trout in the lake.
Dog Lake
Dog Lake is a magnificent lake set against Spiral Butte, a well-known peak in Mt. Rainier State Park. Along with the amazing views are excellent fishing, boating, and water sports.
The rangers make sure to stock the lake with rainbow trout each year, so it's incredibly common to catch plenty of healthy fish here.
Clear Lake
This massive 232-acre reservoir is just a few miles from White Pass and its neighbor, Rimrock Lake. This lake is incredibly popular due to its idyllic views and small crowds, as most people stick to visiting the larger Rimrock Lake.
Rimrock Lake
The larger neighbor to Clear Lake is a massive 2,500-acre reservoir on the Tieton River, right next to White Pass.
This stunning recreational lake has plenty of activities and excellent views within the national forest. There are campgrounds with RV hookups and spots for tents. This lake allows motorboats, and guests can bring their own jet skis to enjoy the water.
Mineral Lake
Just outside of the park's Nisqually Entrance is the stunning Mineral Lake. It's known for its clear, scenic views of Mt. Rainier on clear days and is a popular spot for locals.
The water here is usually quite warm in the summer, so guests are encouraged to go swimming and enjoy plenty of water sports.
The 16 Best National Parks to Visit in June For Summer Fun
Are you looking for the perfect summer adventure? Look no further than these top national parks to visit in June! From the stunning wildflower displays at Lassen Volcanic National Park to the world-class whitewater rafting at New River Gorge National Park, this article provides insider tips and recommendations for an unforgettable outdoor experience. Don't miss out on the chance to explore these breathtaking natural wonders during one of the best months of the year!
6 National Parks To Avoid This Summer (And The Alternatives)
Are you planning a summer trip to a national park but want to avoid the crowds? Look no further than this article, which provides insider tips on which popular national parks to avoid and offers recommendations for six alternative destinations that offer unique experiences and stunning natural beauty. From exploring rugged peaks and pristine lakes at North Cascades National Park to discovering the geological history of Capitol Reef National Park, this article has everything you need to plan an unforgettable outdoor adventure this summer.
Best 16 Utah Vacation Spots
Are you looking for an unforgettable vacation spot with breathtaking natural beauty? Look no further than Utah! With stunning national parks like Zion and Bryce Canyon, as well as unique attractions like the Homestead Crater and Dead Horse Point, Utah has something for everyone. This article provides insider tips and recommendations for the best places to visit in Utah, from hiking to skiing to soaking in natural hot springs. Don't miss out on the chance to explore this incredible outdoor playground!
5 Waterfalls in Zion National Park For A Fabulous Day Out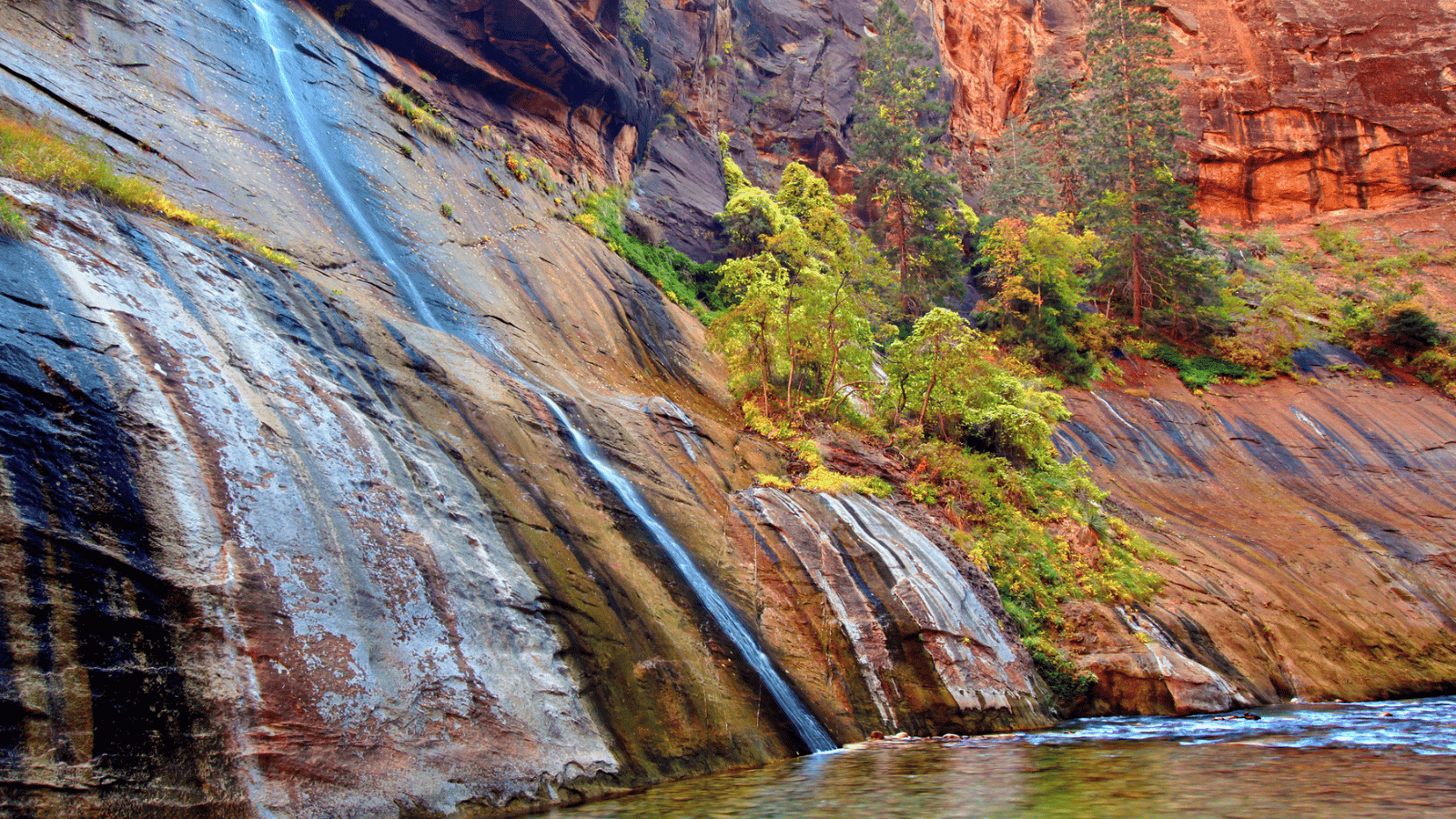 Are you a nature enthusiast looking for an outdoor adventure that will take your breath away? Look no further than Zion National Park in southwestern Utah! This article explores the park's stunning waterfalls, including the moderate hike to Archangel Falls and the more challenging Upper Emerald Pools. But that's not all – the article also highlights other natural attractions in the park, such as The Great White Throne and the Court of the Patriarchs. Don't miss out on the chance to explore this gorgeous landscape and experience the beauty of Utah's unique natural wonders!