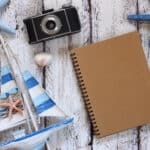 Elizabeth is an experienced traveler and writer with bylines in several popular travel publications. She currently co-owns a small digital travel publication and spends her free time writing, taking photos, and traveling.
Traveling with pets might sound stressful if you've never done it before, but with the right preparation and a bit of know-how, you and your furry friend can travel in style and comfort.
From knowing how to book your tickets to investing in a good pet carrier, these 10 tips for air travel with pets will help you and your furry friend enjoy your next trip together with minimal stress.
Choose the Right Airline
Not all airlines allow pets in the cabin, and even those that do may have restrictions on the size and breed of pets they accept. Before you book your tickets, do your research and ensure the airline is pet-friendly. You'll also want to check the airline's fees and policies, as they can vary widely.
Plan (Well) Ahead
You should plan ahead for any trip, but if you're traveling with a pet, don't wait until the last minute to make arrangements for your pet. Many airlines have a limited number of spots available for pets in-cabin, so it's important to book early. You'll also want to ensure you have all the necessary paperwork, such as a health certificate and vaccination records.
Get Your Pet Checked by a Vet
Before you fly, it's important to ensure your pet is up-to-date on all their vaccinations and has a clean bill of health from the vet. Depending on where you're going, you may also need a health certificate for your pet, so check with your airline ahead of time. Be sure to bring any necessary medication with you, as well as a copy of your pet's medical records in case of emergency.
Invest in a Good Carrier
Your pet's carrier is their home away from home during the flight, so it's important to invest in one that's comfortable and secure. Look for carriers that are approved by the airline and give your pet enough room to move around. You'll also want to ensure the carrier is well-ventilated and has a secure latch.
Take a Practice Run
If your pet isn't used to being in their carrier, give them plenty of time to get used to it before the flight. Leave the carrier out in your home with treats and toys inside so they associate it with positive experiences.
Give Your Pet Food & Water
Pack enough food, water, and treats to last throughout the flight, and make sure you have access to them throughout in case your pet looks parched or stressed. While it's not a good idea to feed them large meals or let them drink a lot of water before a long flight, it's okay to sneak them a treat or two to calm them down.
Go for a Walk Before the Flight
Give your pet a chance to stretch their legs and go potty before the flight. Many airports have pet relief areas, so make use of them if you can. If not, it's helpful to look for a family bathroom you can enter privately to let them out to do their business (just clean up after them!).
Keep Your Pet Calm
Flying can be stressful for pets, so do what you can to keep them calm and comfortable. Bring along their favorite toys and blankets, and consider using a calming pheromone spray or collar to ease their anxiety.
Be Prepared for Emergencies
Bring any necessary medications for your pet on the trip, and make sure you know where the nearest vet clinic is at your destination, just in case.
Follow Airline Guidelines
Finally, make sure you follow all the airline's policies and guidelines when traveling with pets. This includes things like properly labeling the carrier and not opening it during the flight. This helps ensure a smooth, stress-free flight for you, which will ultimately help your pet feel more relaxed, too.
8 Most Unique Places To Kayak In The US- Stunning Beauty
Looking for a unique and thrilling way to explore the natural beauty of the United States? Look no further! From the bioluminescent bays of Puerto Rico to the rugged beauty of the Apostle Islands in Wisconsin, there's something for every adventure seeker.
The 10 Most Beautiful Hikes In The US- Discovering America
This article highlights the most beautiful hikes in the US from California to Maine. Whether you're a seasoned hiker or just starting out, there's a trail on this list that will leave you awe-inspired. So, put on your hiking boots and get ready to explore the diverse and awe-inspiring landscapes of America's most beautiful hiking destinations.
10 National Parks To Skip If You Have Young Children
This article is a must-read if you're planning a national park trip with young children! Don't get stuck in rugged terrain, limited water access, or super-long hiking distances with your kiddos! Learn about the challenges and potential dangers of visiting these parks with young children and plan your trip accordingly for a safe and enjoyable experience.