Daniel is a copywriter who has well and truly been bitten alive by the 'travel bug'. After ticking off several North American National Parks and exploring Europe by train, his sights are now set on South East Asia. Usually with at least one camera locked and loaded, you'll find Daniel wherever there are mountains, lakes or beaches.
Our planet is teeming with lush and enchanting forests, each offering a unique blend of tranquility, adventure, and breathtaking beauty.
Pack your bags and join us as we fly around the world to unearth 10 of the most exciting forest adventures guaranteed to ignite your wanderlust.
Daintree Rainforest, Australia
Crowned as a UNESCO World Heritage Site in 1988, the Daintree Rainforest of Northern Queensland is Australia's splendid secret and was one of the inspirations behind Avatar's Pandora forest. From hiking through its lush greenery, zipping across the forest canopy, to spotting crocodiles along the Daintree River, it's an adventurer's paradise.
Monteverde Cloud Forest, Costa Rica
Nestled between the Santa Elena and Monteverde Reserves, Monteverde, Costa Rica's most famous cloud forest destination, offers endless encounters with breathtaking nature and diverse wildlife. Travelers can witness the majesty of the cloud forests through waterfall rappelling, zip-lining, and walking the suspension bridges, all while situated close to the Arenal Volcano housing trails teeming with exotic wildlife.
Zhangjiajie National Forest Park, China
Like the Daintree Rainforest in Australia, Zhangjiajie National Forest Park and its scenic landscape helped inspire Hollywood's Avatar. One of the most unique forests in the world, it is home to large, pillar-like rocks that look like they are floating in the sky. As China's first UNESCO World Heritage Site, Zhangjiajie National Forest Park is a must-visit when traveling that side of the world.
Great Bear Rainforest, Canada
One of the planet's largest untouched temperate rainforests, the Great Bear Rainforest spans 12,000 square miles of natural beauty. Amidst the forest's lush greenery, wildlife thrives, including the rare Kermode white bear, or Spirit Bear, and various other species nurtured by the salmon-packed streams.
Harapan Rainforest, Indonesia
Based near Jambi in Sumatra, Harapan Rainforest is known as one of the world's biodiversity hotspots, housing critically endangered species like the Sumatran tiger, orangutans, Asian elephants, Malayan sun bears, and Cloud leopards. Aptly named the "Forest of Hope," environmentalists are working tirelessly to shield this vital habitat from threats such as logging and palm oil farming.
Dragon's Blood Forest, Yemen
This unique forest is located over 200 miles off the coast of mainland Yemen, and it's particularly famous for its ancient, strange-looking trees. These Socotra trees are also known as dragon's blood trees, named for the red, blood-like sap that they produce. The sap is also rumored to have healing properties such as soothing wounds, lowering fevers, and treating dysentery. These trees, with such dense leaves and branches that they look like umbrellas, can live up to 650 years and grow between 30 and 40 feet high.
Black Forest, Germany
Contrary to popular belief, the delicious Black Forest cake doesn't get its name from this stunning forest. In fact, the name comes from the makeup of this European wonder. Packed with dense pine trees, sunlight struggles to penetrate the canopy, casting the forest in a seemingly perpetual shade, hence the "Black Forest" name. The forest is also home to charming villages and numerous natural thermal springs.
Arashiyama Bamboo Grove, Japan
Located a stone's throw away from Kyoto, Arashiyama Bamboo Grove offers a serene retreat following visits to the famed temples, gardens, and imperial palaces of Kyoto. Despite its popularity among tourists, it remains a haven for tranquility, thanks to the Japanese government's encouragement of minimal noise.
Redwood National and State Parks, United States
Choosing just one national park to visit in the U.S. can be tough, but the Redwood National and State Parks in California are a standout for forest lovers. The parks boast the world's largest continuous coastal redwood forest. Among them, the tallest, fondly known as Hyperion, stretches nearly 380 feet skyward.
Bwindi Impenetrable Forest, Uganda
Bwindi Impenetrable Forest, renowned for hosting the world's highest density of primates, offers a lush habitat teeming with tropical wildlife, including about ten acclimatized gorilla families. The adventure of tracking these majestic creatures in Bwindi National Park is a thrilling quest reserved for the bold traveler. Bwindi's challenging terrain, marked by high ground, deep valleys, and steep slopes without trails, undoubtedly earns its "impenetrable" title.
The 16 Best National Parks to Visit in June For Summer Fun
Are you looking for the perfect summer adventure? Look no further than these top national parks to visit in June! From the stunning wildflower displays at Lassen Volcanic National Park to the world-class whitewater rafting at New River Gorge National Park, this article provides insider tips and recommendations for an unforgettable outdoor experience. Don't miss out on the chance to explore these breathtaking natural wonders during one of the best months of the year!
6 National Parks To Avoid This Summer (And The Alternatives)
Are you planning a summer trip to a national park but want to avoid the crowds? Look no further than this article, which provides insider tips on which popular national parks to avoid and offers recommendations for six alternative destinations that offer unique experiences and stunning natural beauty. From exploring rugged peaks and pristine lakes at North Cascades National Park to discovering the geological history of Capitol Reef National Park, this article has everything you need to plan an unforgettable outdoor adventure this summer.
Best 16 Utah Vacation Spots
Are you looking for an unforgettable vacation spot with breathtaking natural beauty? Look no further than Utah! With stunning national parks like Zion and Bryce Canyon, as well as unique attractions like the Homestead Crater and Dead Horse Point, Utah has something for everyone. This article provides insider tips and recommendations for the best places to visit in Utah, from hiking to skiing to soaking in natural hot springs. Don't miss out on the chance to explore this incredible outdoor playground!
5 Waterfalls in Zion National Park For A Fabulous Day Out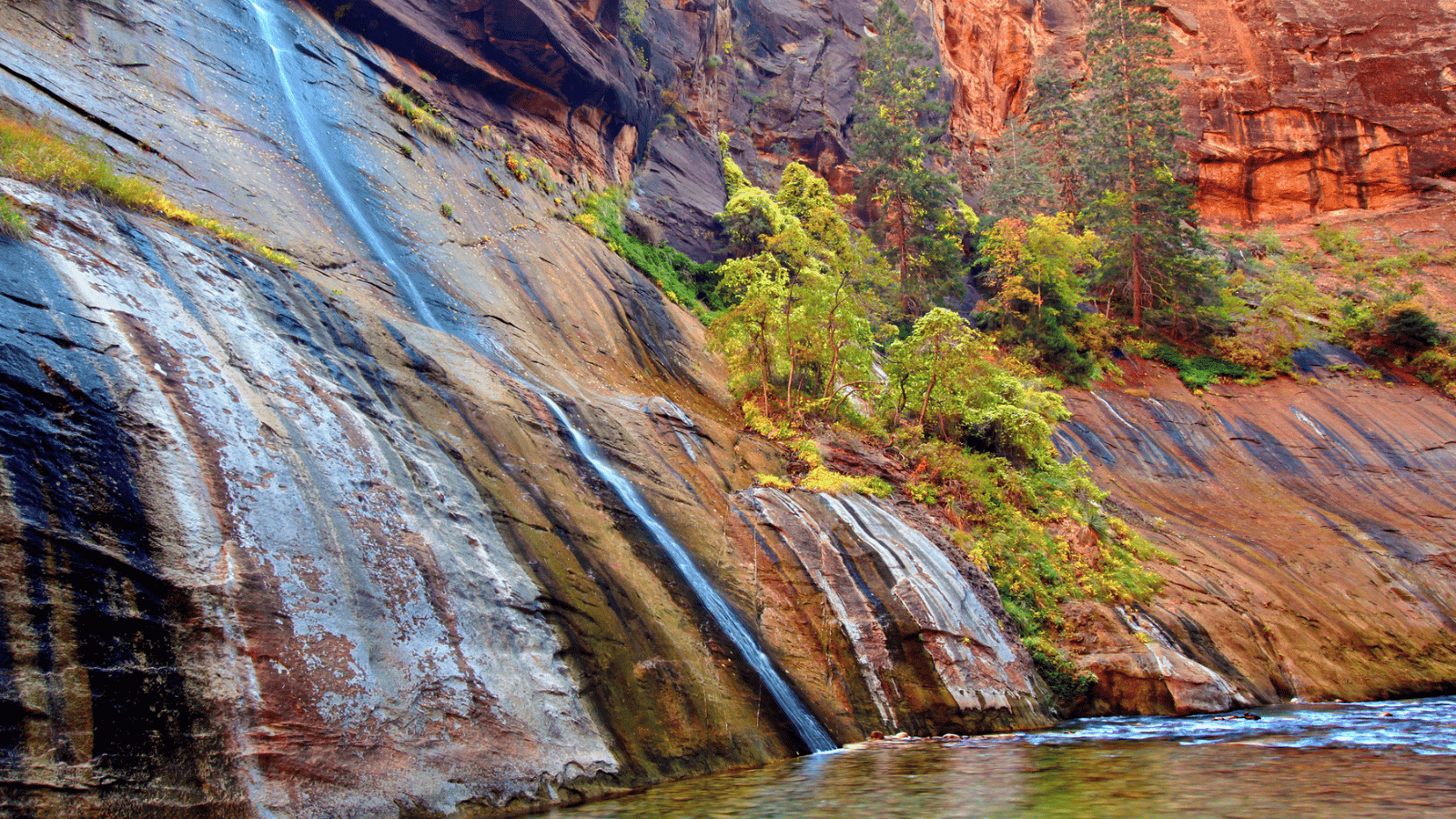 Are you a nature enthusiast looking for an outdoor adventure that will take your breath away? Look no further than Zion National Park in southwestern Utah! This article explores the park's stunning waterfalls, including the moderate hike to Archangel Falls and the more challenging Upper Emerald Pools. But that's not all – the article also highlights other natural attractions in the park, such as The Great White Throne and the Court of the Patriarchs. Don't miss out on the chance to explore this gorgeous landscape and experience the beauty of Utah's unique natural wonders!