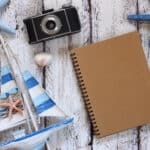 Elizabeth is an experienced traveler and writer with bylines in several popular travel publications. She currently co-owns a small digital travel publication and spends her free time writing, taking photos, and traveling.
San Diego isn't just known for its gorgeous beaches and lively nightlife. Hidden amidst its stunning landscapes are some of California's most amazing hot springs. From the sea-saltier-than-the-ocean mineral springs to smaller springs nestled in the mountains, here are the 17 best hot springs in (or near) San Diego that you absolutely have to visit next time you're in town.
Whitmore Hot Springs
Ver esta publicación en Instagram

Step into Whitmore Hot Springs, where tranquil geothermal waters contrast the icy Sierra Nevada Mountains. This singular hot spring maintains a constant temperature above 100 degrees, providing comfort in the heart of Mammoth winters. The area is also home to numerous camps, including McGee Creek RV Park and Brown's Owen River Campground for the avid explorers.
Elim Hot Springs
Ver esta publicación en Instagram

Dive into a rejuvenating experience at Elim Hot Springs, tucked away in Aguanga's arid majesty. The resort's therapeutic thermal pools, brimming with sulfur-infused waters, promise a soothing dip under the Californian sky. Culinary enthusiasts are also catered for here, with communal kitchens offering all you need for a delightful meal preparation session against a breathtaking desert backdrop. With accommodations ranging from quaint bungalows to rustic campsites, your stay at Elim Hot Springs will be a serene blend of wellness and leisure.
Five Palms Hot Springs
Ver esta publicación en Instagram

A haven in the heart of the Californian desert, Five Palms Hot Springs unveils a unique spa-esque retreat. Its single, circular pool, brimming with thermal water at a comfortable 91°, is home to tiny fish and frogs, adding to its naturalistic charm. Despite its remote location down a dirt road, the oasis magnetizes a steady swarm of visitors yearning for tranquility, particularly in the cooler seasons.
Glen Ivy Hot Springs
Ver esta publicación en Instagram

Sitting at the heart of the beautiful Temescal Valley, Glen Ivy Hot Springs offers a unique retreat with a blend of relaxation and rejuvenation. The 19 distinct indoor and outdoor pools are filled with naturally warm, mineral-laden water, great for soothing joint pain and refining skin texture. Amid your restful plunges, take a culinary journey across four diverse dining spots, infusing culinary satisfaction into your wellness trip.
Agua Caliente County Park
Ver esta publicación en Instagram
Imagine soaking in geothermally heated natural springs with temperatures of 102-105° amid an idyllic landscape just a couple hours from the heart of San Diego — that's Agua Caliente County Park for you. A hub for families and nature enthusiasts, the park presents a rich tapestry of outdoor activities, from hiking trails blooming with local flora to campgrounds begging for evening bonfires. Convenience is also part of any trip here, as the park boasts facilities like changing rooms, restrooms, showers, and various camping options.
Holtville Hot Springs
Ver esta publicación en Instagram

Holtville Hot Springs, also known as "Old Fogey Hot Springs" and the "Highline Hot Well," invites those with adventurous spirits. Its two mineral water tubs, heated by a natural artisan well with temperatures around 104-110°, promise a therapeutic retreat. Amidst the arid landscape, engage in overnight camping for a full desert immersion, respecting the hot springs' dawn-to-midnight soaking hours.
Jordan Hot Springs
Ver esta publicación en Instagram

Venture off the beaten path to Jordan Hot Springs, a hiker's hidden gem in the heart of the Gila National Forest. The journey—a scenic 13-mile trek—is a captivating mix of wilderness, wildlife encounters, and an inviting hot spring, where the waters dance between 94-100°. Echoes of the past resonate from the nearby Gila Cliff Dwellings, adding a hint of historical intrigue. Do pack dry clothing and leash your pets—adventures here are as wild as they are immersive.
Delonegha Hot Springs
Ver esta publicación en Instagram

Delonegha Hot Springs, a hidden gem in the Sequoia National Forest near Bodfish, California, invites the outdoorsy voyager to journey along the enchanting Kern River. The destination offers a retreat of seven tub-sized thermal springs nestled amidst the wilderness. Submerge in the 102-degree pools by the riverside or brave the heated springs on the other side of the rock. With a picnic area and tenting space at your disposal, it's a sanctuary where you can unwind and connect with nature on your own terms.
Remington Hot Springs
Ver esta publicación en Instagram

A constellation of three man-made tubs awaits you at Remington Hot Springs, nestled on the fringes of the Kern River and an invigorating quarter-mile hike from civilization. Share the oldest tub, "the miner's tub," with the "ghosts" of gold miners from bygone eras, or adjust the water temperature to your liking in the lower pools. After your dip into the warm pools, enjoy other opportunities for riverside camping and enchanting night-sky panorama nearby.
Gaviota Springs
Ver esta publicación en Instagram
Embark on an adventure that blends exertion with relaxation at Gaviota Springs, just outside Lompoc. The hike to the peak of the 2,458-foot Gaviota Peak challenges your physical fitness, but the breathtaking ocean views make every step worthwhile. After the rewarding ascent, unwind in the soothing Gaviota Hot Springs — a milky blue oasis just half a mile from the main trailhead.
Montecito Hot Springs
Ver esta publicación en Instagram

Step into California's past with a visit to the abandoned yet enchanting Montecito Hot Springs, nestled in the coastal mountains. Hikers are drawn to the remnants of this 19th-century resort, where they can explore stone ruins, view exotic plantings, and unwind in one of the seven rock-walled pools, each heated to a cozy 112 degrees. This historically rich, endlessly fascinating spot does get busy, and unique local customs—like clothing-optional bathing—are part of the charm.
Willett Hot Springs
Ver esta publicación en Instagram

Step into the untamed oasis of Willett Hot Springs, located in the Sespe Wilderness, North of Ojai in the Los Padres Forest. Here, the thrill of hiking 20 miles through the scenic wilderness rewards you with a rejuvenating, 100-degree geothermal bath in a man-made tub. Embrace the freedom of backcountry camping along Sespe Creek, but remember to leash your dogs and secure a permit for your campfires.
Sespe Hot Springs
Ver esta publicación en Instagram

Few people venture to tread the dusty trail leading to these secluded springs, creating a tranquil haven primarily kept secret from the masses. Radiating at a soothing 105°F on average, the hot springs are tucked inside natural rocky outcrops, promising serenity in isolation. For those intrepid enough to conquer the trail during spring, fall, or winter, you'll be rewarded with a dazzling display of blooming wildflowers and a river brimming with rainwater.
Deep Creek Hot Springs
Ver esta publicación en Instagram

Experience the magic of desert and springs at Deep Creek Hot Springs, located at the base of the San Bernardino Mountains. Choose between the rugged Bowen Ranch Trail and the longer, picturesque Pacific Crest Trail, each culminating at five natural hot pools along the Mojave River's Deep Creek fork. Remember, the trails and pools only invite visitors during the day.
Jacumba Hot Springs
Ver esta publicación en Instagram

This beloved locale brims with geothermal wonders, including two swimming pools and a spa filled with unchlorinated, mineral-rich water straight from an artesian well. As a resort, you can look forward to total relaxation, a newly renovated dining scene, and the comfort of their hotel.
Warner Springs Ranch
Ver esta publicación en Instagram

Steeped in history and situated in the idyllic Julian foothills near Lake Henshaw, Warner Springs Ranch Resort is a haven for wellness and outdoor enthusiasts alike. Originally a working ranch, it evolved into a renowned health retreat in the 1920s, enticing visitors with its therapeutic natural hot springs and recreational allure. With equestrian facilities, tennis courts, campsites, and a private airport, it fuses the charm of country living with the thrill of adventure.
Carlsbad Mineral Water Spa
Ver esta publicación en Instagram

If you fancy a journey through time whilst indulging in some fresh mineral spring water, Carlsbad Mineral Water Spa is your next stop. Situated at the edge of downtown Carlsbad Village, this sanctuary—residing in an elegant European structure that harks back to the 1880s—perfectly fuses the mystique of early Egypt and the Orient with Carlsbad's historic allure. Whether you're driving from Orange County or hopping off the Carlsbad Coaster train, the spa offers a unique retreat just a short distance away from the city.