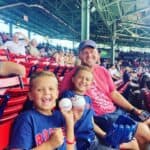 Jake Cain is an entrepreneur and writer from Cincinnati, Ohio. He spends his free time driving around the country in his late 90's conversion van, affectionately known as the "Monster Van" with his wife and 3 boys.
Kentucky is a popular vacation destination for tourists from right around the globe. Famous for the iconic Kentucky Derby horse race and a centuries-old tradition of producing 95 percent of the world's bourbon, the Bluegrass State also produces some delicious wines.
In this article, we focus on 20 of the best wineries in Kentucky that you really must include on your must-see list of places to visit when you vacation in this beautiful state.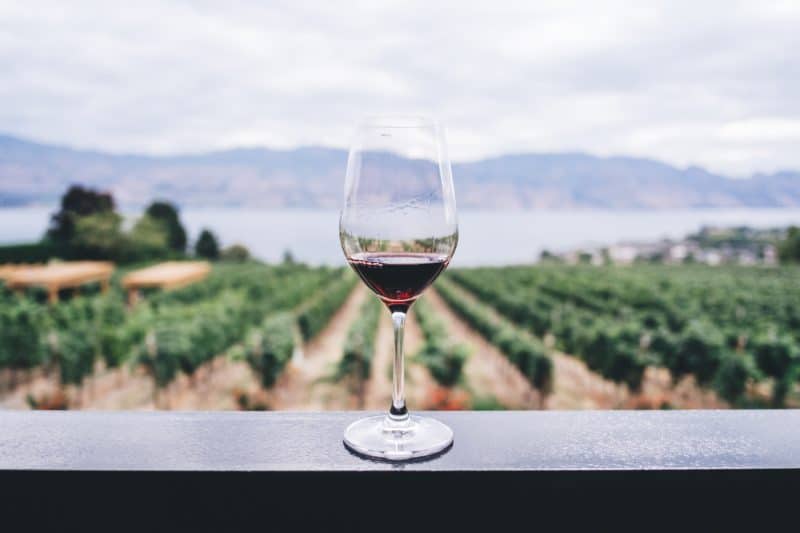 McIntyre's Winery & Berries, Bardstown
McIntyre's Winery & Berries is located close to Bardstown.
The winery produces fruit wines that are created from the juice of freshly grown blackberries and blueberries, grown on the family farm.
McIntyre's produce wines to suit every palate, from dry, crisp bouquets to sweet and fruit wines.
The winery is open daily from 10am until 7pm.
For more details of events and tours, contact McIntyre's at (502) 507-3264.
Bullitt's Winery & Bistro, Bardstown
Bullitt's Winery & Bistro is located in downtown historic Bardstown.
This beautiful winery offers visitors the opportunity to dine on first class Italian cuisine in their restaurant while enjoying a glass or two from Bullitt's very own fine wine selection.
You can also enjoy sampling the many wines produced by this well-established winery in their on-site tasting room.
The winery is open from 12 noon to 10pm, Monday through Thursday, and from 12 noon to 11pm, Friday through Saturday.
Reid's Livery Winery, Alvaton
Reid's Livery Winery opened in spring 2009 by Rex Reid.
Reid's vision was to create the finest small farm winery in Alvaton. Today, Reid's Winery produces some beautiful berry and grape wines that are completely made on the farm. With just a few exceptions, all of Reid's wines are harvested locally.
Award-winning wines, including Cranberry Pleasure, Silver Streak, and Blue Moon of Kentucky are made with imported juice from New York.
Reid's hold events throughout the year, together with wine tastings and an extremely popular farmer's market.
For more information, contact Reid's Winery at (270)-843-6330
Lover's Leap Vineyards and Winery, Lawrenceburg
Romantically named Lover's Leap Vineyards and Winery is located in Lawrenceburg.
The family-owned business is a fully operational farm that covers 60 acres, including 33 acres of vineyards. The limestone-based ground provides essential nutrients and minerals that are similar to those that are found in the wine-producing Bordeaux region of France.
Four varieties of red grapes and six types of white grapes are grown at Lover's Leap, allowing the winery to produce many interesting blends that reflect the climate of the central region of Kentucky, as well as the wineries individual style.
For more information about guided tours and tastings, contact the winery at (502)-839-1299
Jester's Winery, Lebanon
Jester's Winery is located in Lebanon, Kentucky.
You can visit the winery to enjoy dinner on Friday and Saturday nights, complemented by wine made right there at the winery. Other notable events include murder mystery dinners and lots of other great wine and food events throughout the year, including indoor and outdoor tastings.
Jester's specializes in producing dry wines, but they also make sweeter wines, so you'll find something here to suit every palate.
The winery is open Monday through Thursday, 11 am until 4 pm, Friday 11 am until 9 pm, and Saturday 11 am until 6 pm. The winery is closed on Sunday.
For more information and to book your place for dinner, contact Jester's at (270)-865-4400.
Talon Winery, Shelbyville
Established in 1999, Talon Winery is set amid glorious scenery in the rolling Kentucky countryside and small-town charm of Shelbyville.
You can visit Talon Winery to enjoy tasting their range of fruit and grape wines in a unique tasting room with a spectacular barrel ceiling. Wine tastings are held daily, so you need never miss out!
There's a gift shop where you can choose keepsakes to buy for the folks back home. Also, Talon provides the perfect backdrop for a variety of special occasions, including weddings, parties, bridal showers, and picnics.
From June through October, the winery holds a series of concerts, shows, and fairs. Also, you can enjoy farm tours and workshops.
To find out more about Talon's events and activities, contact the winery at (502)-633-6969.
Hamon Haven Winery, Winchester
The Hamon Haven Winery is a small vineyard and winery that's located near Winchester in the heart of Bluegrass Country.
Established some 30 years ago, Hamon Haven produces eight award-winning red, white, and rose wines, and three new varieties are planned for later this year.
You can arrange wine tastings, accompanied by meat and cheese trays, but you'll need to call ahead. Also, winery tours and educational tastings can be organized by prior arrangement. Small events and parties are also welcomed.
For more information, contact the winery at (859)-745-4161
Seven Wells Vineyard & Winery, California
Set amid the rolling hills of Kentucky, Seven Wells Vineyard & Winery in California was established in 2004 when the owners planted a modest 400 grapevines.
Today, Seven Wells extends over five acres and is home to over 3,000 productive vines. There's a winery producing a wide range of excellent hand-crafted wines from the seven different grape varieties that are grown here.
You can sample the excellent wines produced by Seven Wells in their tasting room. You're welcome to bring food if you'd like to, but no alcoholic beverages. The tasting room is open Friday through Sunday all year round. If you would like to visit the tasting room during the week, call ahead first. Also, free tours of the winery can be organized by prior arrangement.
Seven Wells hosts live music events throughout the summer. Check out the events page of the winery's website for more information.
You can contact Seven Wells winery for more information at (859)-816-0003.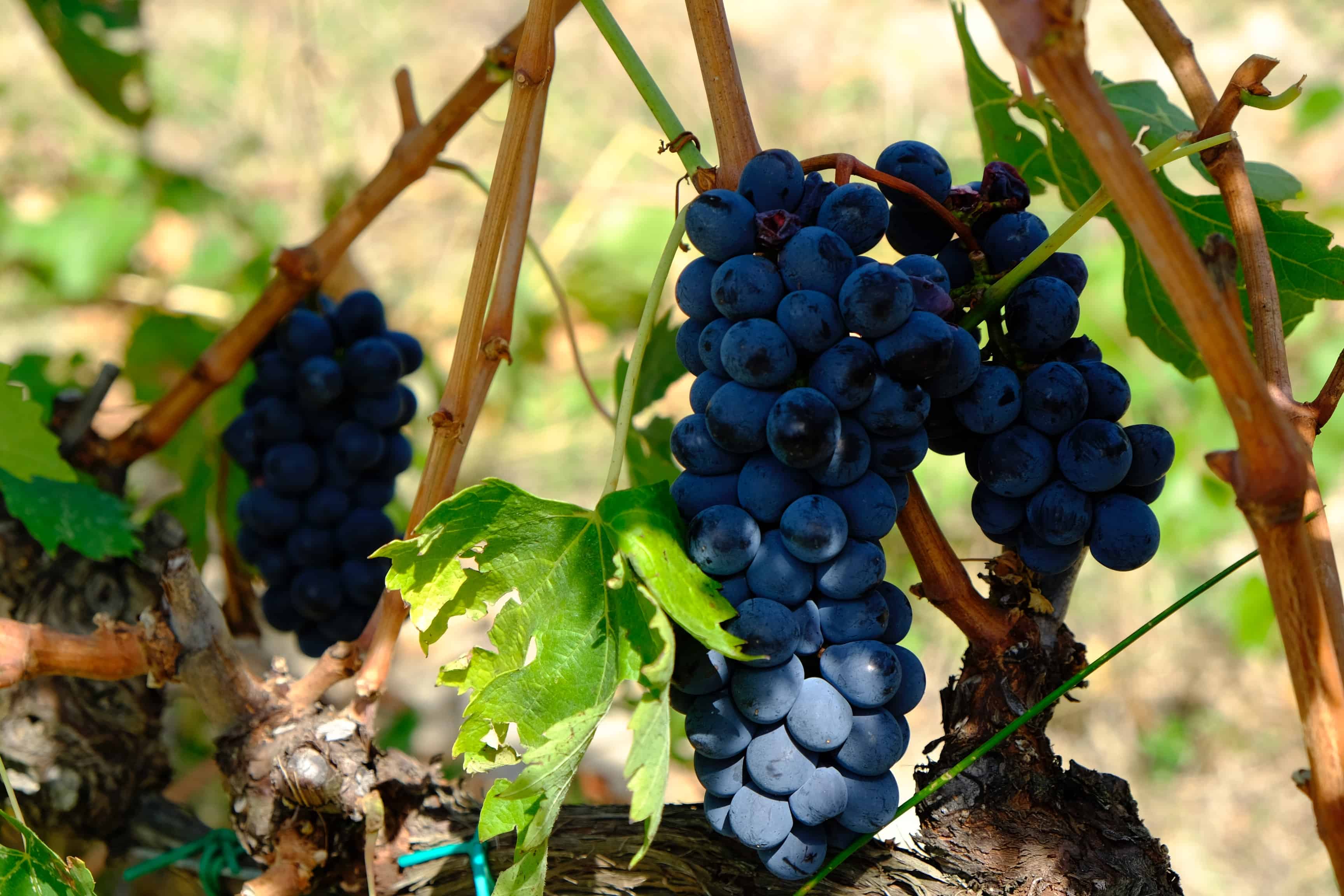 Chuckleberry Farm & Winery, Bloomfield
Quaintly named Chuckleberry Farm & Winery in Bloomfield is open all year round, although opening hours do vary by season, so check the website for more information.
This family-owned winery can be found on the outskirts of Bardstown. Sweet fruit wines are the wineries specialism, but they also sell a selection of jams, jellies, fresh fruit (when in season), and blackberry cobbler.
Also, Chuckleberry Farm sells fresh, 100% raw honey that's made by the bees that feast on the abundant berry blossoms produced by the farm.
You can rent Chuckleberry Farm's facilities for weddings. There's a gorgeous pavilion that's set on a two-acre lake, and the commercial kitchen can provide delicious food for your reception. Also, the winery's owner, Ladonna Hall, is a registered Minister with the Universal Life Church, and she will happily perform your wedding ceremony for you.
For more information, contact Chuckleberry Farm at (502)-249-1051
Forest Edge Winery, Shepherdsville
Forest Edge Winery is located in Shepherdsville, Bullitt County.
This is the area's newest winery and is well worth a visit. Situated close to beautiful Bernheim Forest and a few miles down the road from iconic Jim Beam Distillery, Forest Edge Winery is a must-see stop.
There is lots to see and do here! Check out the shop, taste the award-winning range of wines, or join the winery's wine club and receive discounts on their products. You can also hire the winery for events.
For more information, visit the website or contact the winery at (502)-443-1015.
Rising Sons Home Farm Winery, Lawrenceburg
Rising Sons Home Farm Winery is a family-run business that has been producing a wonderful range of delicious wines since 1999.
The winery first opened its doors to the public in 2012. As well as wine tastings, you can enjoy the scenery, meet the family and their pets, and even get married here!
There's a variety of events to appeal to everyone, from painting, pottery, music festivals, and, of course, a wine festival.
For more information on what's on at Rising Sons Home Farm Winery, call them at (502)-600-0224.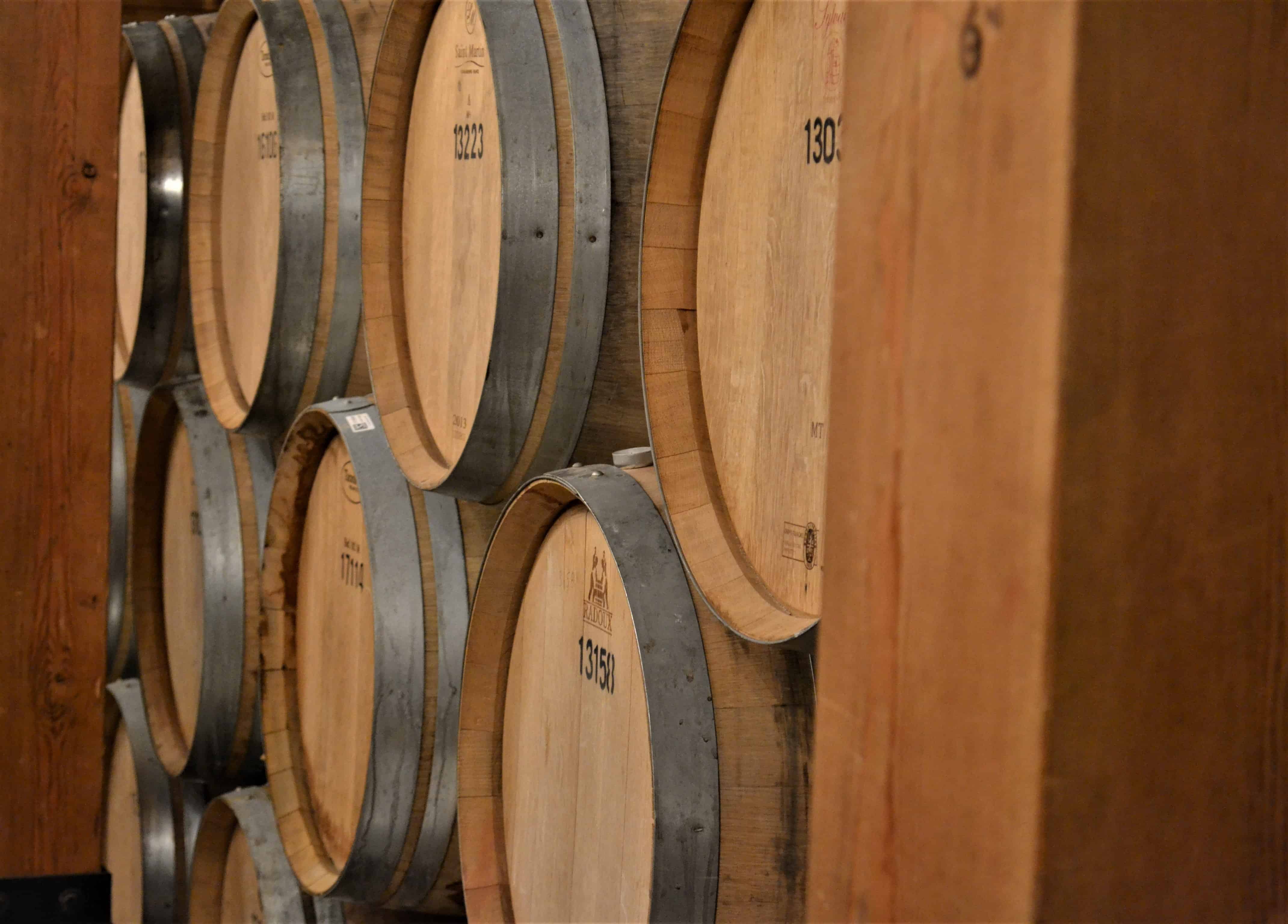 Bruners Farm & Winery, Guston
Bruners Farm & Winery opened in November 2015. This small-town winery is located in the heart of Guston.
Here, you can enjoy the breathtaking scenery of pasture land and rolling hills. The private, remote location of the winery makes the perfect setting for a romantic wedding, parties, and special occasions.
There's a fully air-conditioned barn that extends for 3,300 square feet and, spread over two floors; the facility can accommodate large parties.
For more information on wine tasting and other events, contact Bruners Farm & Winery at (270)-422-7770
Chrisman Mill Vineyard and Winery, Nicholasville
Stunning Chrisman Mill Vineyard and Winery is tucked away amid the rolling hills of the Bluegrass.
Chrisman Mill Vineyards produced its first wine in 1999 from just 330 vines. Now, the vineyard offers over ten wines that are all made on-site.
You can enjoy a tour of the vineyard, wine tasting, and enjoy lunch or dinner on Fridays and Saturdays.
For more information on Chrisman Mill's events, contact them at (859)-881-5007.
Cave Valley Winery, Park City
Cave Valley Winery in Park City is located right in the middle of the Lakes, Caves, and Corvette's region of central Kentucky and forms part of the Park Mammoth Resort.
Here you'll find a Kentucky Proud Wine Room where you can sample many of the award-winning wines that are offered by Kentucky, including many popular fruit wines. You can enjoy a bistro menu in the winery that pairs superb cuisine with delicious Kentucky-produced wines.
The winery is located with the Lodge at the Park Mammoth Resort. Here, you'll enjoy an indoor pool, walking trail, and the famous Lookout Restaurant that offers 20-mile views of the Mammoth Cave Sink Hole Plain.
To find out more and to make your reservation, call (270)-749-4101.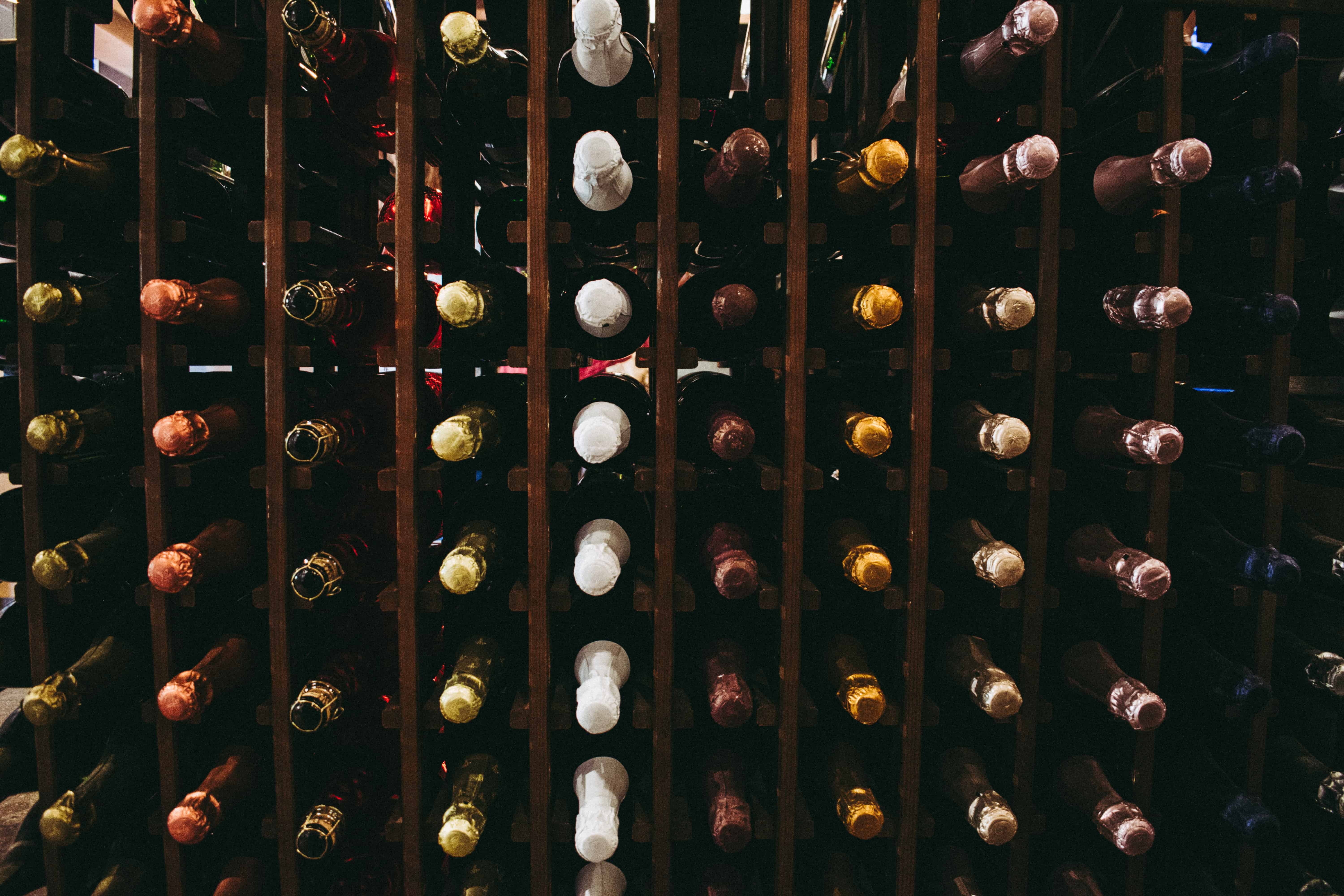 Bluegrass Vineyard, Smiths Grove
Bluegrass Vineyard is located right in the heart of Bluegrass Country.
The vineyard offers ten premium, hand-crafted wines that you can taste right there where the grapes are grown. Bluegrass Vineyard is open from 12noon till 6 pm, from April through October.
During the winter months, you can enjoy wine tasting at the SoKY Marketplace every Saturday from 8 am till 1 pm. Also, check out the Marketplace's Crop Shop on Tuesday, Wednesday, and Thursday from 3 pm till 6 pm.
There are lots of events to enjoy at the vineyard throughout the summer months. Check out what's on at this link.
For more information and to arrange a visit, contact the Bluegrass Vineyardat (270)-392-8717.
Long Lick Farm Winery, Willisburg
Long Lick Farm Winery in Willisburg is a working winery where they create the award-winning Kentucky Silks wines.
As well as regular wine tastings, the winery offers guided tours.
For more information, contact Long Lick Farm Winery at (859)-284-1002
Purple Toad Winery, Paducah
A visit to Purple Toad Winery in Paducah is a must if you visit this beautiful, scenic area.
The winery was established in 2008, opening to the public the following year. From humble beginnings, this family-owned business is now the largest winery in Kentucky.
Purple Toad Winery offers tours and tastings of their award-winning wines seven days per week. Enjoy wine and cheese in the tasting room, and visit the winery's Facebook page to keep to speed with forthcoming events.
To find out more, contact Purple Toad Winery at (270)-554-0010
Arbor Stone Vineyards, Leitchfield
Arbor Stone Vineyards in Leitchfield offers guided tours and wine tastings to visitors year-round.
The winery opened in 2011, expanding its range of grape varieties in 2013 and 2016. The winery now produces a wide range of premium red wines, including Cabernet Franc and Chambourcin, as well as some delicious premium whites, including Vidal Blanc, Sauvignon Blanc, Chardonel, and Albarino.
Whatever your taste in wine, you're sure to find something to your taste here at Arbor Stone Vineyards.
For more information, contact the vineyard at (270)-230-0215.
The Little Kentucky River Winery, Bedford
The Little Kentucky River Winery is located in pretty Bedford.
The vineyard rests on 640 acres of delightful countryside in a picturesque hollow, nestling between the hills along Town Branch Creek. The winery and property offer short trails that meander down to the river and across the hillside.
You can enjoy a glass of some of the state's finest wines while surrounded by stunning scenery. You're welcome to bring a picnic to enjoy in one of the many peaceful riverside locations here, or perhaps enjoy a spot of fishing in the Little Kentucky River.
Wine tastings take place in the rustic pavilion that was constructed using materials that were reclaimed from the original farm buildings that stood on the site 100 years ago.
The Little Kentucky River Winery also hosts numerous events throughout the year and can be hired as a wedding or party venue too.
Contact the winery at (502)-437-9463 for more information.
Eddy Grove Vineyard, Princeton
Eddy Grove Vineyard is a quiet, pretty vineyard set in the rolling hills and quilting country of western Kentucky.
The premium wines made here in this family business are hand-crafted and bottled with love.
You can enjoy good quality bistro-style food here too in the popular Timberdoodle restaurant.
For more information, contact Eddy Grove Vineyard at (270)-365-9463
Wrapping it up
No visit to Kentucky would be complete without paying a visit to one of the many vineyards and wineries in the beautiful Bluegrass State.
Many of the wineries we've featured here offer event hosting, from small family gatherings to full-scale weddings. And there are year-round events to enjoy too!
From lightweight fruit wines to premium, award-winning grape wines, the wineries of Kentucky have something for everyone.