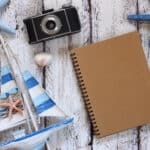 Elizabeth is an experienced traveler and writer with bylines in several popular travel publications. She currently co-owns a small digital travel publication and spends her free time writing, taking photos, and traveling.
Abilene, TX, may not be the first place that comes to mind when you think of picturesque lakes, but don't be fooled by its humble appearance. This Texas town is home to some beautiful bodies of water, offering crystal-clear waters, breathtaking views, and endless opportunities for outdoor adventures.
From water sports and fishing to hiking and picnicking, there's no shortage of things to do and see at the best lakes in (and near) Abilene, TX.
Kirby Lake
Kirby Lake, located just south of Abilene, extends across 740 acres and stands as a testament to the local fishing culture. Here, fishing isn't just an activity—it's a tradition, a competition where every cast competes with the lake's two state records, including one for a 90-pound bighead carp.
Lake Fort Phantom Hill
With a spectrum of activities housed in its 4,213 acres, Lake Fort Phantom Hill near Abilene offers something for every traveler. Its vibrant Johnson Park is a summer magnet for families drawn to picnic, camp, or launch their boats while those craving tranquility head south for crowd-free boating. Whether diving into its refreshing water, joining the lakeside sailing club, or reeling in a 20-pound catfish, the lake caters to not only the family-orientated but also the seasoned lake-goers looking for an adventure.
Oak Creek Reservoir
Experience calm and clarity at Oak Creek Reservoir, stretching over 2,375 acres near Blackwell. Known for its top ratings and welcoming atmosphere, this lake breathes life into an array of activities—be it swimming, camping, boating, or the thrill of jet skiing. Add in the potential of landing a 4lb+ largemouth bass, and you've got a location that effortlessly blends tranquility with adventure.
Lake Coleman
Lake Coleman's 2,000 acres unfold a world of top-rated outdoor escapades near Abilene, TX. Here, you can enjoy the well-developed marina with a season-open bait shop and the rustic charm of camping, picnicking, or staying in a quaint cottage or RV park. The reservoir is a haven for bass fishing, with careful consideration needed for the standing timber that thrives alongside it.
Lake Abilene
Embark on a placid adventure to Lake Abilene, a quaint 595-acre reservoir perfect for an initial foray into Texas lake vacations. Tucked away within Abilene State Park, you can enjoy kayaking, paddleboarding, and an average-yet-fun fishing experience, making it idyllic for a family-friendly getaway. Don't want to get in the water? Lace up your hiking shoes or hop on your bike to traverse over eight miles of trails. Or, if you're traveling with little ones, make memories in a 1930s-style swimming pool or consider a unique stay in yurts, marking a delightful blend of history and nature.
Hords Creek Lake
Enter the welcoming realm of Hords Creek Lake, where its humble size belies the grandeur of the experiences it offers. Let the picturesque shoreline with oak trees and the occasional posing deer captivate you as you enjoy a mix of leisurely picnics, spirited boating activities, or fishing trips with an abundance of spots to cast a lure. Don't forget your gear, though, as this getaway doesn't offer rentals.
Hubbard Creek Lake
Discover Hubbard Creek Lake, Abilene's hidden gem, where the thrum of city life melts away into serene fishing retreats and high-speed water sports. Navigate its 14,922 acres in your craft, revealing a varied shoreline that adds intrigue to your paddling journey. Here, you can relish the thrill of wakeboarding, skiing, or tubing without jostling for space. Or, spend the afternoon awaiting the tug of a bass that often tips the scales above four pounds.
Lake Stamford
Unleash your adventurous spirit at Lake Stamford, a vast 5,124-acre reservoir just north of Abilene, best known for its fishing opportunities. The lake is an angler's paradise, with its rich stock of largemouth bass, white bass, gar, and heftily-sized catfish. Its two well-equipped marinas not only serve as perfect launching points for your boat but also offer amenities for camping, further enhanced by the captivating allure of the Stamford Lake Marina's cabins and RV hookups. For the more recreationally inclined, the lake promises unrestricted enjoyment through boating, paddling, or swimming.
Lake Cisco
Ease into the allure of Lake Cisco, located just east of Abilene. It's a 1,050-acre reservoir offering more than just scenic beauty. Engage in water-centric activities that the bustling South Ramp offers, whether it's an afternoon paddle in a kayak or a morning casting a line for local fish. For something quieter, head over to the North Ramp, where primitive camping opportunities ensure you'll be able to truly unplug and unwind.
Possum Kingdom Lake
Seeking more than an ordinary lake experience? Then Possum Kingdom Lake, a grand 15,588-acre reservoir just 90 miles from Abilene, offers a visit to remember. This hotbed of recreation, laden with marinas, parks, and rental facilities, invites you to submerge in its clear waters for a scuba dive, set sail for an excursion, or traverse its trails by foot or bike. For fishing enthusiasts, the chance to reel in a trophy bass is absolutely irresistible.