Stephanie is a cherished member of the Sampling America writing team, dedicated to crafting captivating narratives that transport readers to thrilling adventures across the country and beyond.
Sitting in the foothills of the Rocky Mountains, Boulder, Colorado, is one of the best cities to visit if you're looking to get outdoors and enjoy stunning wilderness close to a major city.
Stunning lakes in vast mountain ranges can be the best places to stop and drink in a natural view while hiking or biking on a remote path.
Follow along to find the best lakes in Boulder for your next outdoor trip to Colorado.
Boulder Reservoir
This lake has long been a freshwater drinking source since the 1950s. Today, it's welcoming to everyone to come and enjoy water sports and outdoor activities.
Guests can expect to enjoy water sports like boating, kayaking, and paddle boarding. The lake's shoreline has plenty of spots for families to relax at picnic tables and gazebos, as well as hiking trails around the reservoir.
Waneka Lake
Close to downtown Boulder, Waneka is a man-made lake created to collect water from a local spring. The area dates back to 1895 and is rich in Western history.
The park hosts many outdoor activities, including a playground for young children, hiking trails, and picnic areas. The lake also plays home to a wildlife sanctuary and protected marshlands. This protection creates the ultimate place to see unique forest animals as well as one-of-a-kind wildflowers.
Standley Lake
This lake is in southeast Boulder near the Rocky Flats National Wildlife Refuge. It serves as a drinking water source for nearby towns and offers some of the best natural wildlife.
This massive reservoir is the perfect place to launch your canoe or kayak this summer. Boats are also welcomed at a moderate speed to fish for sport.
St. Vrain State Park
St. Vrain State Park is a stunning destination with 153 acres of water and 604 acres of wilderness with updated camping spots. Guests in this area will also get to enjoy six hiking and biking trails that circle the lake and provide stunning views of the area.
Many people visit the park for the excellent bird-watching opportunities. Canoeing, paddle boarding, and kayaking are all welcomed on the water here as well.
Union Reservoir
Union Reservoir is unique because it was carved out by a glacier during the last ice age. As one of the few natural lakes in the region, it offers some of the best views and natural hiking trails.
At only 30 minutes outside Boulder, this spot is incredibly popular with locals to spend a day picnicking in the sun and playing in the warm waters.
Brainard Lake
This lake sits at a 5,000-foot rise in elevation; the stunning mountain journey leads to one of the most beautiful natural lakes in the region.
The jewel-like pool shows a glassy reflection of the mountains. It's the perfect place for a photo opportunity. Although long hikes surround the lake, you can also drive up to a recreation area to bring a boat, kayak, or canoe.
The 16 Best National Parks to Visit in June For Summer Fun
Are you looking for the perfect summer adventure? Look no further than these top national parks to visit in June! From the stunning wildflower displays at Lassen Volcanic National Park to the world-class whitewater rafting at New River Gorge National Park, this article provides insider tips and recommendations for an unforgettable outdoor experience. Don't miss out on the chance to explore these breathtaking natural wonders during one of the best months of the year!
6 National Parks To Avoid This Summer (And The Alternatives)
Are you planning a summer trip to a national park but want to avoid the crowds? Look no further than this article, which provides insider tips on which popular national parks to avoid and offers recommendations for six alternative destinations that offer unique experiences and stunning natural beauty. From exploring rugged peaks and pristine lakes at North Cascades National Park to discovering the geological history of Capitol Reef National Park, this article has everything you need to plan an unforgettable outdoor adventure this summer.
Best 16 Utah Vacation Spots
Are you looking for an unforgettable vacation spot with breathtaking natural beauty? Look no further than Utah! With stunning national parks like Zion and Bryce Canyon, as well as unique attractions like the Homestead Crater and Dead Horse Point, Utah has something for everyone. This article provides insider tips and recommendations for the best places to visit in Utah, from hiking to skiing to soaking in natural hot springs. Don't miss out on the chance to explore this incredible outdoor playground!
5 Waterfalls in Zion National Park For A Fabulous Day Out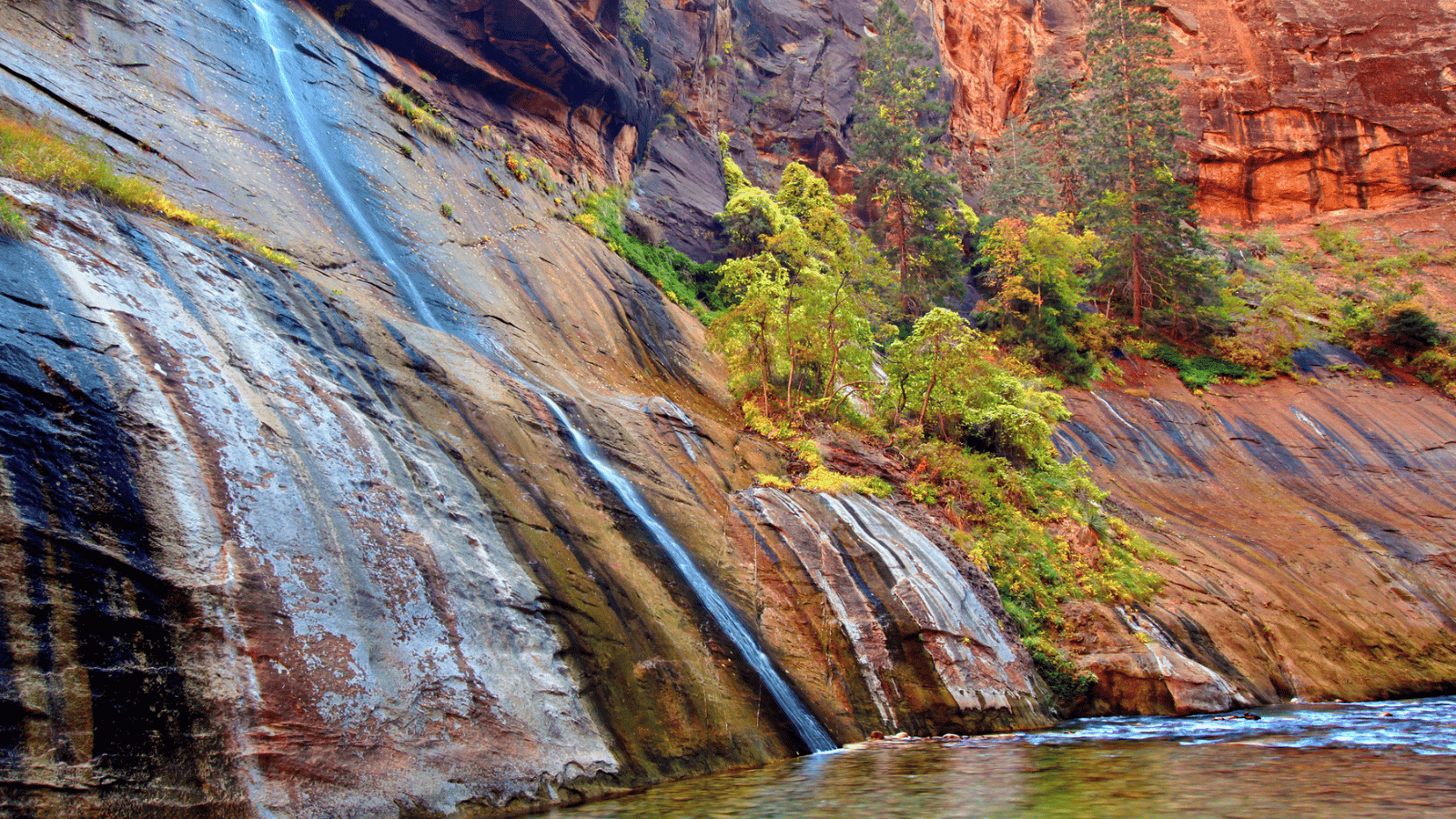 Are you a nature enthusiast looking for an outdoor adventure that will take your breath away? Look no further than Zion National Park in southwestern Utah! This article explores the park's stunning waterfalls, including the moderate hike to Archangel Falls and the more challenging Upper Emerald Pools. But that's not all – the article also highlights other natural attractions in the park, such as The Great White Throne and the Court of the Patriarchs. Don't miss out on the chance to explore this gorgeous landscape and experience the beauty of Utah's unique natural wonders!