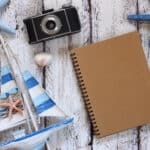 Elizabeth is an experienced traveler and writer with bylines in several popular travel publications. She currently co-owns a small digital travel publication and spends her free time writing, taking photos, and traveling.
Grand Teton National Park is home to some of the most stunning lakes in the country. Surrounded by majestic mountains, these crystal-clear bodies of water offer a peaceful retreat from the hustle and bustle of everyday life. Get ready to add some spots to your bucket list because we've rounded up the best lakes in Grand Teton National Park that will leave you absolutely breathless.
1. Holly Lake
Tucked away in the majestic Paintbrush Canyon of Grand Teton National Park, Holly Lake offers the promise of a challenging but rewarding expedition. Embark on a 12.8-mile trek from the String Lake parking lot, ascending 2,840 feet to this serene gem, nestled a mere .70 miles from Mount Woodring. With sublime backcountry camping zones within a quarter mile, you can experience true communion with raw nature, far removed from the world's humdrum.
2. Lake Solitude
Lake Solitude awaits those who dare traverse its 14-mile minimum hiking distance. While challenging, this secluded gem rewards adventurers with unmatched vistas of the towering Tetons, an array of alpine lakes, and numerous wildlife encounters. Multiple hiking routes, each unique in its reward, lead to this remote lake, offering a sure path for every intrepid explorer.
3. Bradley and Taggart Lakes
Within the breathtaking expanse of Grand Teton National Park lies a pair of glacially carved lakes: Bradley and Taggart. The 225-acre Bradley Lake, named for the distinguished geologist Frank Bradley, offers awe-inspiring views that emphasize the beauty of naturecape carved over centuries. Just a leisurely hike north, Taggart Lake unfolds, providing a unique 305-acre canvas that captures the grandeur of Grand Teton itself. Both lakes serve as a testament to the geological history of the area and the adventurous spirit of those who first explored it.
4. String Lake
Immerse yourself in the captivating allure of String Lake in the vast panorama of Grand Teton National Park. With its tranquil, shallow waters, the lake serves as a preferred retreat for swimming and picnicking, nestled within the grandeur of the Teton Range. The calm winds and warm water create a perfect blend for exhilarating activities like canoeing, kayaking, and sunbathing, making every visit a new adventure.
5. Jenny Lake
Dip your toes into adventure at Jenny Lake, a shimmering product of ancient glaciers nestled within Wyoming's Grand Teton National Park. Its 1,191-acre expanse offers a myriad of activities—from scenic boat tours across its 256-foot deep waters to day and overnight hikes along miles of trails, like the 7.1-mile Jenny Lake loop. Here, where Cascade Canyon reveals its age-old secrets and the Teton Range calls out to seasoned climbers, history and excitement converge in a stunning display of nature's grandeur.
6. Delta Lake
Embark on a rewarding adventure to Delta Lake, an increasingly popular hiking destination in Glacier Gulch. The strenuous trek from the Lupine Meadows trailhead weaves through boulder fields and ascends over 3000 feet, offering dedicated hikers an enchanting glimpse into Teton Glacier's history and the visually stunning Glacier Falls waterfall. The reward? A turquoise spectacle unmatched in its serene beauty.
7. Surprise Lake
Bracing the high altitudes of Grand Teton National Park, Surprise Lake is an intriguing destination for avid hikers and nature lovers. Accessible via a challenging 10-mile round trip trek from the Lupine Meadows trailhead, it offers an unforgettable experience of wilderness camping at one of the three backcountry campsites—only adding to the thrill and serenity of the journey.
8. Amphitheater Lake
Embark on a journey beyond the treeline to Amphitheater Lake, a naturally breathtaking spectacle high up in Grand Teton National Park at 9,698 feet. Accessible through a challenging yet rewarding round-trip hike of under ten miles from Lupine Meadows trailhead, the lake opens up to a vast panorama of the park, a sight relatively uncommon to most backcountry lakes. With its granite cliffs, grassy slopes, and a commanding view over the Jackson Hole valley, the lake serves as the perfect backdrop for a day of exploration and discovery.
9. Jackson Lake
Towering at an elevation of 6,772 ft above sea level, Jackson Lake is easily one of the best lakes in Grand Teton National Park. This high-altitude haven boasts more than 15 islands, a diverse range of fish species, and shores that blend modern convenience with raw, untouched beauty. As you navigate from the bustling marinas on the eastern shore to the primitive trails of the western shore, you're tracing a journey shaped by a dam originally built in 1911.
10. Phelps Lake
Step into the captivating wilderness of Phelps Lake, where every path leads to an adventure. Enjoy tranquil hikes around its southern shore adorned with glacially-carved vistas and mountain backdrops or challenging climbs up 10,552-foot Albright Peak or 11,241-foot Prospectors Mountain. Whether you're spotting hummingbirds from the overlook, witnessing elk and marmots frolicking in their natural habitat, or navigating the mysteries of Death Canyon, Phelps Lake entices you with its rugged charm and diverse wildlife population.
11. Leigh Lake
Experience the mesmerizing allure of Leigh Lake, where the promise of adventure awaits, be it by kayak, canoe, or on foot along the Leigh Lake trail. The lake's tranquil beauty, steeped in the legacy of its namesake, Richard Leigh, unfolds like a historical narrative. As the sun sets over this third-largest and profoundly deep Teton's lake, you'll find yourself steeped in a unique camping experience, surrounded by awe-inspiring vistas.
The 16 Best National Parks to Visit in June For Summer Fun
Are you looking for the perfect summer adventure? Look no further than these top national parks to visit in June! From the stunning wildflower displays at Lassen Volcanic National Park to the world-class whitewater rafting at New River Gorge National Park, this article provides insider tips and recommendations for an unforgettable outdoor experience. Don't miss out on the chance to explore these breathtaking natural wonders during one of the best months of the year!
6 National Parks To Avoid This Summer (And The Alternatives)
Are you planning a summer trip to a national park but want to avoid the crowds? Look no further than this article, which provides insider tips on which popular national parks to avoid and offers recommendations for six alternative destinations that offer unique experiences and stunning natural beauty. From exploring rugged peaks and pristine lakes at North Cascades National Park to discovering the geological history of Capitol Reef National Park, this article has everything you need to plan an unforgettable outdoor adventure this summer.
Best 16 Utah Vacation Spots
Are you looking for an unforgettable vacation spot with breathtaking natural beauty? Look no further than Utah! With stunning national parks like Zion and Bryce Canyon, as well as unique attractions like the Homestead Crater and Dead Horse Point, Utah has something for everyone. This article provides insider tips and recommendations for the best places to visit in Utah, from hiking to skiing to soaking in natural hot springs. Don't miss out on the chance to explore this incredible outdoor playground!
5 Waterfalls in Zion National Park For A Fabulous Day Out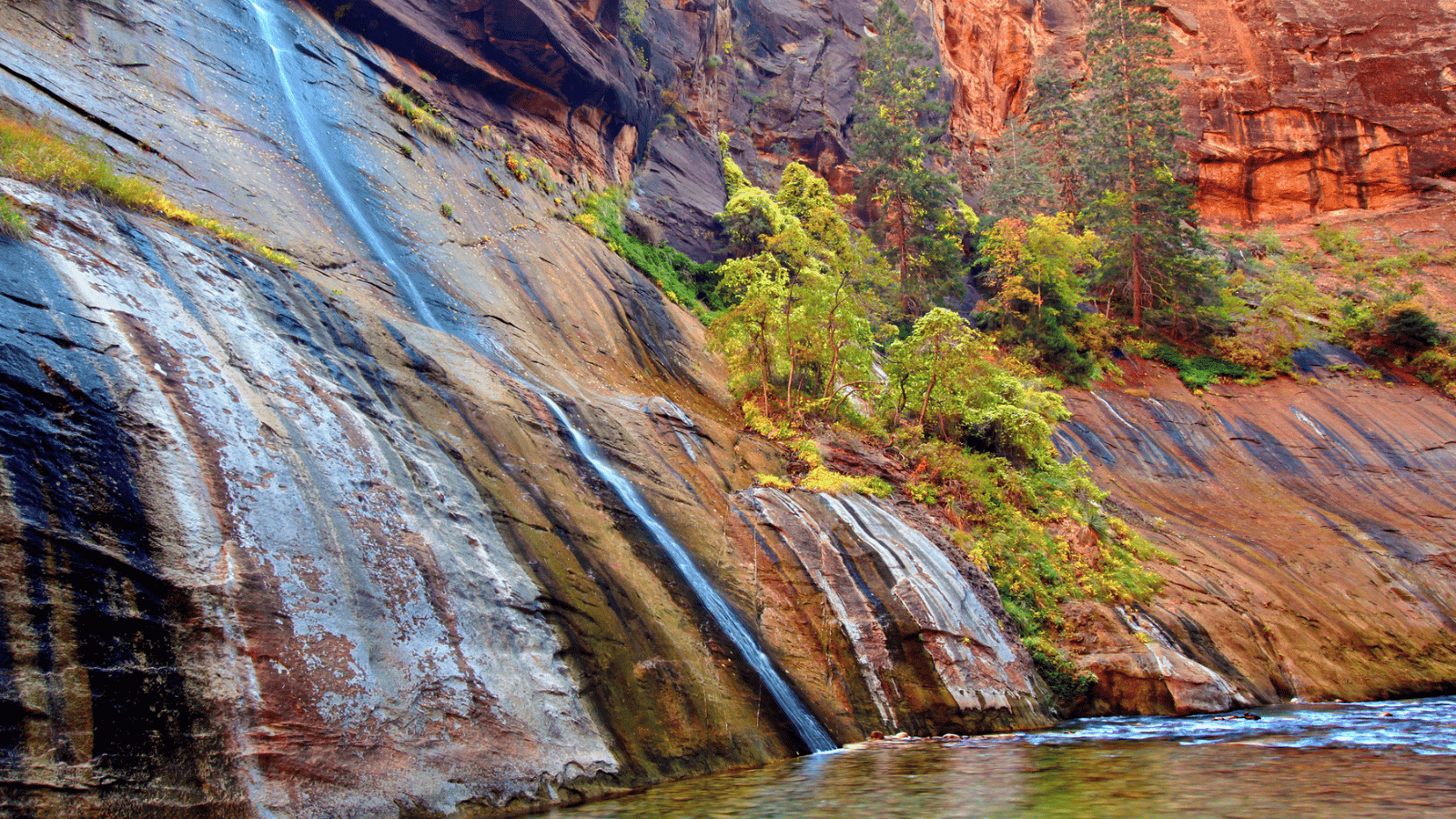 Are you a nature enthusiast looking for an outdoor adventure that will take your breath away? Look no further than Zion National Park in southwestern Utah! This article explores the park's stunning waterfalls, including the moderate hike to Archangel Falls and the more challenging Upper Emerald Pools. But that's not all – the article also highlights other natural attractions in the park, such as The Great White Throne and the Court of the Patriarchs. Don't miss out on the chance to explore this gorgeous landscape and experience the beauty of Utah's unique natural wonders!