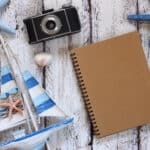 Elizabeth is an experienced traveler and writer with bylines in several popular travel publications. She currently co-owns a small digital travel publication and spends her free time writing, taking photos, and traveling.
Nestled in the heart of North Carolina, Greensboro boasts several natural attractions, the most picturesque being the stunning local lakes. From peaceful retreats to recreational getaways, get ready to explore the crystal-clear waters, lush greenery, and diverse wildlife as we take you on a journey to discover the best lakes you can visit in (and near) Greensboro, NC.
Lake Townsend
Lake Townsend, the largest of Greensboro's municipal reservoirs, unveils a water haven for angling enthusiasts and sailing fans. Its uninterrupted 1,500-acre water surface teems with warm water species, while its marina serves as a platform for a variety of boating activities. The surrounding trails, such as the Osprey and Blue Heron, call to hikers and birdwatchers with the promise of a 9-mile adventure. Yet, keep in mind that its charm lies in its tranquility and day activities, as swimming and camping are not permitted.
Lake Brandt
The multifaceted charm of Lake Brandt sets it apart as a must-visit destination for outdoorsy travelers. Its marina is a haven for boating enthusiasts looking to kayak, canoe, or set sail on the 816-acre reservoir, while the shoreline's fishing piers await those after the thrill of a catch. It's not all water-based fun here, though. The surrounding trails offer hikers and bird watchers a chance to explore the area's natural beauty, and the family-friendly facilities at Bur-Mil Park round out the experience.
Lake Higgins
Lake Higgins, a smaller but no less captivating sibling to Lake Townsend and Lake Brandt, welcomes nature enthusiasts and peace-seekers alike to its tranquil setting in Greensboro, NC. Its marina facilitates boating, kayaking, and SUPs, while the unique winter fishing, stocked with trout, holds a magnetic draw for anglers. For those who fancy land-based adventure, a well-marked hiking trail presents a feast of wildlife-induced curiosity.
Salem Lake
Discover the alluring Salem Lake, a popular fishing spot near Winston-Salem, brimming with a rich diversity of wildlife. When visiting, you can enjoy the clean, well-developed Salem Lake Park, equipped with all you need for a perfect day out, from fishing from a pier or boat to picnicking under sheltered spots. Experience the adrenaline rush of monthly fishing tournaments, and if you're keen on hiking, the 7-mile trail looping around the reservoir is a nature lover's delight and a popular weekend spot.
Lake Thom-A-Lex
Lake Thom-A-Lex, a cherished part of Greensboro's outdoor landscape, is home to a hive of invigorating activities. From boating to birding, fishing, kayaking, and hiking, every corner is filled with potential adventures. Though swimming, jet skiing, and camping are off the list, the lake's charm lies in its facilities—play areas, fishing piers, and rental shops, echoing friendly community vibes that reach all the way to Charlotte and Raleigh.
Oak Hollow Lake
Oak Hollow Lake, the most developed lake near Greensboro, is a hub of aquatic recreation unmatched by similar locales. More than just a fishing spot, it's a playground for boating, water skiing, and kayaking enthusiasts. Beyond the water, amenities such as a golf course, open-air stage, and a sprawling campground beckon. As a bonus, the lake is home to a dynamic sailing club, adding a splash of regatta spirit to this diverse destination.
High Point Lake
High Point Lake, straddling the cities of High Point and Greensboro, seamlessly marries lively aquatic adventures and serene wildlife encounters. Its exuberant lakeside park is great for those interested in fishing, canoeing, kayaking, and even amusement rides and a gym, while the peaceful Piedmont Environmental Center offers invigorating hiking trails, birding opportunities, and a glimpse into local ecological riches.
Randleman Lake
Experience the allure of Randleman Lake in Greensboro, NC, a pristine outdoor escape teeming with opportunities for fishing, boating, kayaking, and hiking. Established in 2010, this sprawling reservoir has since become a treasured retreat renowned for its impressive bass fishing. While restrictions exist, the lake's captivating beauty and recreational diversity found in its two recreation areas more than compensate.
Lake Mackintosh
Immerse yourself in the tranquil allure of Lake Mackintosh, a 1,150-acre reservoir just off I-40, offering a medley of water and land-based activities. From the Lake Mackintosh Marina to Guilford-Mackintosh Park, you can delve into everything from kayaking and canoeing to hiking and nature trips. If you'd rather stay ashore, enjoy the sand volleyball court and horseshoe pit at the park.
Graham-Mebane Lake
Embrace the tranquility and ardor of Graham-Mebane Lake, a breathtaking 650-acre reservoir situated east of Burlington. The lake is a lure for fishing enthusiasts with its reputable bass tournaments, while adventure seekers can take their pick from boating, kayaking, SUPs, skiing, wakeboarding, tubing, or jet skiing—eventful activities rarely permitted in Greensboro's other reservoirs.
Lake Reidsville
A stone's throw away from Greensboro, Lake Reidsville unfolds as an outdoor adventurer's paradise. With the lure of activities ranging from fishing and paddling to jet skiing and wakeboarding, this location offers a dynamic blend of tranquillity and thrills. While swimming might be off-limits, the lake makes up for it with a well-equipped campground and a plethora of trails for hiking and biking. Add to the mix inviting picnic shelters with grills, and you have a destination that effortlessly blends rustic charm with adventurous spirit.
Lynwood Lake
Set in the heart of North Carolina's suburban sphere, less than ten miles from Greensboro's lively city center, Lynwood Lake offers an uninterrupted view over 56 acres of stunning natural beauty. While the lake is an oasis of serenity, it's also alive with aquatic action, most notably the challenge of reeling in the famous channel catfish or the mighty largemouth bass. The lake's "one motorcraft per member" rule is a small reminder of the peaceful atmosphere this cherished destination aims to uphold.
Piney Lake
Don't visit Greensboro without experiencing the captivating charm of Piney Lake, the 40-acre jewel of Greensboro. Integral to UNC Greensboro since the 1950s, the lake is located near Pleasant Garden, a scenery that encourages peace and connection with nature. Whether you're keen on exploring the waters via paddleboard or seeking a tranquil haven for lakeside reading, Piney Lake is your perfect, unperturbed getaway.