Daniel is a copywriter who has well and truly been bitten alive by the 'travel bug'. After ticking off several North American National Parks and exploring Europe by train, his sights are now set on South East Asia. Usually with at least one camera locked and loaded, you'll find Daniel wherever there are mountains, lakes or beaches.
Springfield, Missouri, serves as a great base camp to explore some truly unique lakes in Missouri. From fishing hotspots to kayaking adventures and serene hiking trails, these beautiful bodies of water provide activities for every outdoor enthusiast. Delve deeper with us as we uncover the 12 best lakes you can find near Springfield!
Lake Taneycomo
Journey 54 miles south of Springfield to discover Lake Taneycomo, a remarkable aquatic ecosystem created in 1913. Renowned for its diverse fish population, it's a great lake for anglers. Although its cool waters deter swimming and water skiing, the lake's surroundings offer plenty of hiking opportunities and hunting spots, complemented by a range of accommodations from campgrounds to lush resorts.
Fellows Lake
Whether you're an angler seeking a prize catch or a trail runner looking for new paths, Fellows Lake, an 860-acre lake created in 1955, is home to an inviting blend of leisure and learning. With significant enhancements planned in amenities and recreational opportunities, the lake promises to be a hub for sustainable outdoor recreation and watershed education for years to come.
Lake Springfield
Constructed for the James River Power Plant, Lake Springfield offers 318 acres of prime fishing waters stocked with largemouth bass, channel catfish, and more. A treasured spot for Springfield locals, the lake's shallow depth restricts motor boat sizes but features other recreational activities such as kayaking.
Table Rock Lake
Table Rock Lake, renowned as one of the best bass fishing destinations, invites visitors to immerse themselves in a huge range of activities. From renting boats and wave runners to experiencing the thrill of parasailing, or diving into the crystal-clear waters to discover the submerged "Enchanted Forest," this fun lake offers an unforgettable outdoor adventure. With campgrounds and picnic areas dotting its landscapes, and the Dewey Short Visitor Center offering insightful knowledge on the local flora and fauna, Table Rock Lake is a destination that educates as much as it entertains.
Pomme de Terre Lake
Tucked just 60 miles north of Springfield, Pomme de Terre Lake, a hidden gem in Missouri, offers over 100 miles of shoreline adorned with numerous parks and camping sites. With a wide array of watercraft available for rent, from jet skis to pedal boats, and a well-equipped marina, the lake invites visitors for an unforgettable boating or fishing escapade amidst its serene surroundings.
Lake Niangua
Venture 70 miles from Springfield to find Lake Niangua, a 360-acre reservoir birthed by the Niangua River's historic journey and early 20th-century hydroelectric efforts. Ideal for smaller boats and kayaks, Lake Niangua offers a peaceful escape into the wooded wilderness of southern Camden County.
Stockton Lake
Just an hour from Springfield, the less-known yet inviting Stockton Lake (or Lake Stockton) stretches across 24,900 acres of Missouri Ozarks. Whether you're an angler, a sailor, a wildlife enthusiast, or seeking equestrian adventures, Stockton Lake has you covered! From the enticing cool waters perfect for summertime swimming to useful amenities like boat launches and a beach, it's an outdoor lovers' haven.
Bennett Spring
A short 55-mile journey northeast from Springfield leads to Bennett Spring, a prime spot with angling history and natural beauty. A product of the New Deal era, Bennett Spring State Park offers visitors scenic trails, shelters, and overnight accommodations in cabins or an on-site motel. The spring, gushing millions of gallons of clear, cool water daily, teems with stocked rainbow trout, while boating is a popular pursuit where the spring meets the Niangua River.
Lake of the Ozarks
Offering more shoreline than California's coastline, Lake of the Ozarks is an outdoor enthusiast's paradise, stretching 92 miles and encompassing 55,000 acres. Whether you prefer hiking through rolling hilltops and by babbling brooks inside the encompassing Lake of the Ozark State Park, or cooling off in the vast waters, this lake destination offers an unforgettable encounter with Missouri's enchanting natural beauty.
Truman Reservoir
Truman Reservoir (also known as Truman Lake) is an expansive 55,000-acre waterbody birthed in the 1970s and lies just 80 miles north of Springfield. Here, amidst the baptism of the Osage River, you can embark on a variety of outdoor adventures including camping, hiking, and boating. With its rich aquatic life featuring bass, bluegill, and record-setting channel catfish, the reservoir is a dream destination for fishing enthusiasts, too!
McDaniel Lake
A hop away from Springfield, McDaniel Lake is a serene retreat that highlights fishing as its prime activity. With a restriction on boating, floating, and swimming, the lake's tranquil environment, enriched with diverse fish species, offers a unique fishing experience. Increasingly recognized as a premier fishing site in Southwest Missouri, it's a haven for peace and serenity away from the crowds.
Beaver Lake
Beaver Lake, an artificial lake in the Ozark Mountains of Northwest Arkansas, welcomes visitors with a blend of comfortable amenities and outdoor activities. A leisurely two-and-a-half-hour drive from Springfield, it offers twelve developed parks with modern campsites, picnic areas, swimming beaches, and hiking trails. In addition, the lake is a hotspot for national bass tournaments and other fishing events, drawing over three million visitors every year.
9 Day Trips From Virginia Beach Full of Rich History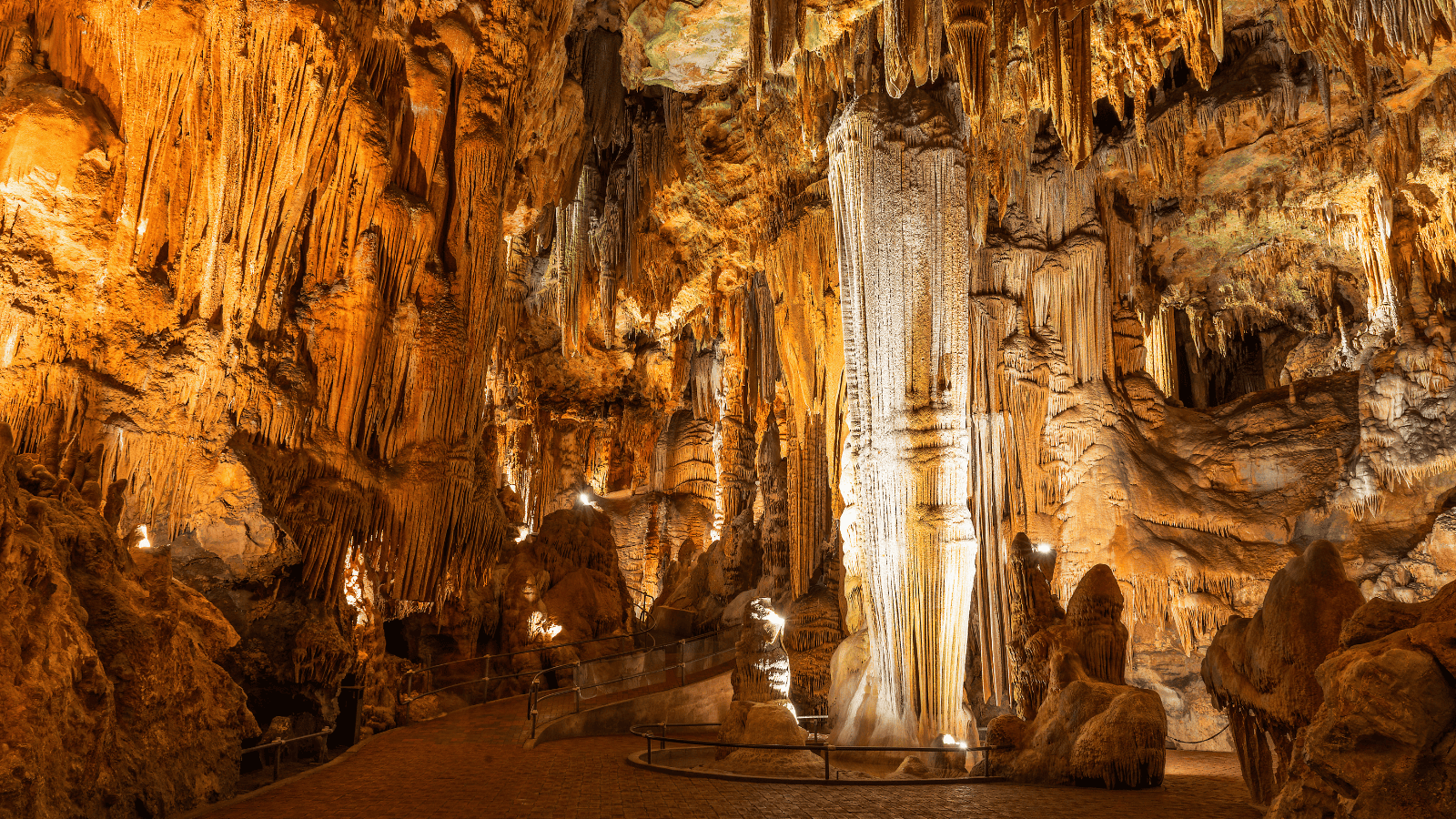 Discover the top day trips from Virginia Beach that offer a perfect escape from the hustle and bustle of the city. From exploring the historical sites of Colonial Williamsburg to witnessing the wild ponies on Chincoteague and Assateague Islands, this article has something for everyone. So, plan your mini-vacation now and explore the best of Virginia's gems!
16 Aesthetic Beach View Day Trips From Santa Barbara
If you're planning a trip to Santa Barbara, don't miss out on exploring the nearby destinations that offer something for everyone. From hiking in the Los Padres National Forest to relaxing on the beaches of Avila Beach, you'll enjoy this list of the best day trips from Santa Barbara. Whether you're a wine enthusiast or a film buff, there's something for everyone on this list of exciting day trips.
10 Day Trips From Gainesville
If you're planning a trip to Gainesville, Florida, don't miss out on exploring the nearby destinations that offer something for everyone. From the historic city of St. Augustine to the beautiful beaches of Daytona and Cedar Key, we've compiled a list of the best day trips from Gainesville. Whether you're an outdoor enthusiast or a history buff, there's something for everyone on this list of exciting day trips. So, plan your mini-vacation now and explore the best of Florida's gems!
Best 16 Day Trip Spots From Myrtle Beach
If you're planning a trip to Myrtle Beach, South Carolina, don't miss out on exploring the nearby destinations that offer something for everyone. From the charming fishing town of Murrells Inlet to the historic city of Charleston, this article has compiled a list of the best day trips from Myrtle Beach. Whether you're a beach lover or a history buff, there's something for everyone on this list of exciting day trips. So, plan your mini-vacation now and explore the best of South Carolina's gems!