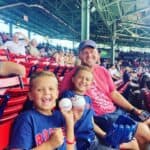 Jake Cain is an entrepreneur and writer from Cincinnati, Ohio. He spends his free time driving around the country in his late 90's conversion van, affectionately known as the "Monster Van" with his wife and 3 boys.
Key Takeaways:
A noticeable shift towards luxury amenities has been observed in vacation homes with 42% of travelers leaning toward such experiences.
Vacation homes are morphing into personalized luxury retreats, offering unique experiences that go beyond the ordinary.
Vacation rental platforms need to adapt to this trend by focusing on enhancing their amenity offerings.
As we navigate through the post-pandemic world, a new travel trend is catching steam. Travel is no longer just about exploring new places. Today, it's about creating unforgettable experiences, and luxury amenities that once seemed far beyond reach are now becoming key drivers of these experiences.
A recent report from Expedia Group's Unpack '24 reveals that nearly 42% of travelers are now seeking vacation homes equipped with top-tier amenities they wouldn't ordinarily have at home.
But where does this desire for luxury stem from? The pandemic has amplified the need for comfort, solace, and personal space. Vacation homes, tapping into this need, are now offering high-end amenities that provide a retreat-like feel, combining the comfort of home with the luxury of a high-end resort.
Take, for instance, the rise of smart home technology in vacation rentals. Amanda Martins, Vice President of Sales at Safely, underlines in her article how guests now expect features like keyless access, digital guidebooks, and other smart tech solutions in their rentals. These amenities not only ensure a seamless stay but also provide a touch of luxury and sophistication.
Moreover, personalized stays are gaining popularity, with hosts taking note of guests' preferences and needs to create a truly unique experience. Whether it's stocking the fridge with their favorite foods and drinks or providing a curated welcome basket, these small gestures can translate into an unforgettable stay and make the vacation homes stand out in the crowd.
And it doesn't stop there. More advanced and flexible fitness options, from home gyms to sports equipment, have become a standard offering. Likewise, amenities like heated floors, state-of-the-art kitchen appliances, and even premium toiletries are raising the bar for what guests can expect from their vacation home rentals.
This surge in desire for luxury doesn't necessarily imply financial extravagance. It's about seeking unique experiences that provide comfort, relaxation, and a taste of the high life. Vacation homes are now being seen as a gateway to this luxury, making it more accessible and affordable.
So, what does this emerging trend mean for the vacation rental industry?
Simply put, it's a wake-up call. Offering luxury amenities in vacation rentals is no longer a nice-to-have, but a must-have.
From smart home technology to personalized services, operators should focus on transforming their properties into personal retreats, offering guests a taste of luxury they can't resist.
The democratization of luxury in travel is well underway. Vacation homes are stepping up, offering plush amenities and personalized experiences, turning ordinary vacations into extraordinary retreats. As we step into this new era of travel, we can't help but wonder: what's the next indulgence on the horizon?