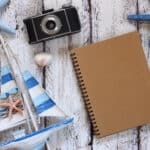 Elizabeth is an experienced traveler and writer with bylines in several popular travel publications. She currently co-owns a small digital travel publication and spends her free time writing, taking photos, and traveling.
Imagine living in a place where you're not just welcomed but also rewarded for making it your home. Sounds too good to be true? Well, it's not! There are numerous cities and states around the globe that are willing to pay you to relocate.
Intrigued? Read on as we uncover 10 such enticing destinations that'll literally pay you to move there!
Tulsa, Oklahoma, USA
Tulsa isn't just another city in the heartland of America —it's a vibrant hub with a thriving arts scene and a welcoming community. The city runs the Tulsa Remote program, which offers $10,000 grants to remote workers or entrepreneurs. Plus, you get a one-year membership to a local coworking space and assistance in finding a home.
Albinen, Switzerland
This picturesque Swiss village will pay you to enjoy its breathtaking views and serene lifestyle. Albinen is offering families 20,000 Swiss Francs, or around USD 21,000, for moving to the charming town as long as they have plans to settle down and contribute to their dwindling population. The catch? You have to be under 45 years old and commit to living there for at least 10 years.
Sardinia, Italy
Fancy a Mediterranean lifestyle? Sardinia is offering individuals approximately €15,000 to relocate there. However, there are conditions: you must settle in a town with less than 3,000 residents, use the funds for home renovations, reside there full-time, and register Sardinia as your permanent residence within a year and a half.
West Virginia, USA
Nature lovers are in for a treat! West Virginia is offering $12,000 cash, free outdoor recreation equipment, professional development opportunities, and co-working space. Applicants must be at least 18 years old and have a full-time remote position with a company headquartered outside West Virginia.
Greater Lafayette, Indiana, USA
To qualify for this initiative, one must be a US citizen, aged 18 or older, living outside Indiana, and earning a minimum of $50,000 annually. Full-time workers or freelancers capable of relocating while retaining their job or clients are eligible, and successful candidates can benefit from a co-working space, professional growth opportunities, networking programs, and a $5,000 stipend for relocation expenses.
Owensboro, Kentucky, USA
Owensboro, a city approximately 100 miles southwest of Louisville, is actively seeking to attract flexible and motivated workers. The city offers a low cost of living, quality education, and a high standard of living. It's targeting US citizens aged 18 or above who are full-time or self-employed, earn a minimum of $60,000 annually, currently reside outside the state, and can relocate to Owensboro within 6 months while retaining their job or clients.
Lincoln County, Kansas, USA
If rural life appeals to you, Lincoln County is the place to be! This program has a four-step eligibility process: application submission, pre-qualification consultation, understanding program benefits and terms, and accepting an offer to initiate relocation. Shawnee County also offers additional relocation incentives, including the Choose Topeka Program, which provides a $15,000 home-buying stipend.
Candela, Italy
The Italian town of Candela is incentivizing young couples and families to relocate there, providing financial rewards based on household size. Single individuals receive (roughly, depending on the exchange rate) $950, couples get $1400, and families of three or more can get up to $2300. To qualify, new residents must rent a house in Candela and secure a job with an annual income of at least $8,800.
Chile
Chile is actively fostering its tech sector through initiatives like Start-Up Chile, which provides tech entrepreneurs with $80,000 equity-free work visas, training, and office space. The country is known for its economic stability and security, making it an attractive destination for expats. With affordable living costs and diverse landscapes ranging from snowy mountains to sandy beaches, Chile offers a lifestyle akin to California's but without the hefty price tag.
Vermont
Vermont, a paradise for biking, hiking, and skiing enthusiasts, offers the Think Vermont program, which provides financial aid up to $7,500 to help cover relocation costs. To qualify, you must have a remote job outside the state or an accepted position with a local employer. Although the program is currently oversubscribed, applications are still welcomed in anticipation of additional funds.
20 Thrilling Florida Vacation Spots
Ready to plan your next vacation in sunny Florida? Here are the highlights of the 20 best vacation spots in the state! From the vibrant nightlife of Miami to the laid-back charm of Clearwater, there's something for everyone. Whether you're looking for family-friendly activities, high-end experiences, or unique adventures, this article has got you covered. So, pack your bags and get ready to soak up the sun and fun in the Sunshine State!
15 Virginia Vacation Spots Perfect For Exploring History
Explore the best vacation spots in Virginia with this must-read article! From the historical charm of Williamsburg to the breathtaking beauty of Shenandoah National Park, there's something for everyone. Don't miss out on the top attractions, outdoor adventures, and unique experiences that Virginia has to offer.
Top 15 Ohio Vacation Spots: Vibrant Cities & Aesthetic Parks
Ready to discover the best vacation spots in Ohio? Look no further than this article, which highlights the top destinations in the state, from the vibrant cities of Cleveland, Cincinnati, and Columbus to the scenic Hocking Hills State Park. Explore the great outdoors, enjoy cultural activities, and indulge in local cuisine and attractions. So, pack your bags and get ready to experience the diverse and exciting vacation spots that Ohio has to offer!
Picturesque Lake And Mountain Top Views: 16 Michigan Vacation Spots
Discover the best Michigan vacation spots with this ultimate guide! From the charming university town of Ann Arbor to the breathtaking Pictured Rocks National Lakeshore, there's something for everyone. Whether you're looking for outdoor adventures, cultural experiences, or romantic getaways, Michigan has it all.