Daniel is a copywriter who has well and truly been bitten alive by the 'travel bug'. After ticking off several North American National Parks and exploring Europe by train, his sights are now set on South East Asia. Usually with at least one camera locked and loaded, you'll find Daniel wherever there are mountains, lakes or beaches.
Fed up with the salty sea and tumultuous waves? No need to fret; even though New Jersey is best known for its shore, there are plenty of other spots for swimming, boating, and fishing.
Surrounded by miles of trails, plenty of boat launches, and some of the cleanest lakes in the northeast, New Jersey is one of the premier destinations for lake vacations.
Lake Hopatcong
Lake Hopatcong, New Jersey's largest lake, offers a range of outdoor activities that run all year round. Located in Hopatcong State Park and around 40 miles from New York City, the beautiful lake is the perfect spot for swimming, fishing, and jet skiing in the summer. When winter rolls around, take to the lake on an iceboat, which can be hired from one of the many private mariners.
Lake Carnegie
Located in Princeton Township, Lake Carnegie offers a unique blend of recreation and wildlife. Open for public boating, fishing, and ice-skating, this privately owned body of water is also the home to Princeton University's rowing team. Its idyllic setting, with scenic bridges and miles of hiking trails, make Lake Carnegie a must-visit for any budding landscape photographers, too!
Tomahawk Lake
Imagine a day filled with water slides, mini-golf, and live music – well, that's exactly what awaits visitors of Tomahawk Lake. Spread over 200 acres and featuring New Jersey's largest white sand public beach, both adults and kids will have a blast here. Engage in a lively game of volleyball, rent a paddleboat, or unwind in the open-air beer garden before cooking up one of the many grills around the lake.
Lake Marcia
Cool off in the refreshing waters of Lake Marcia, a serene 20-acre spring-fed lake surrounded by the green expanse of High Point State Park in Northwestern New Jersey. Perfect for a summer visit, the lake allows swimming when lifeguards are on duty and provides convenient facilities like changing rooms and a snack stand by the shoreline. With picnic tables and charcoal grills nearby, Lake Marcia is a great destination for a relaxing day trip.
Hooks Creek Lake
Hooks Creek Lake, a secluded 6-acre retreat found in the heart of Cheesequake State Park, is a haven for swimming and fishing enthusiasts alike. From Memorial Day to Labor Day, swimmers can enjoy the lake under the watchful eyes of lifeguards. Anglers can look forward to reeling in a variety of freshwater species, while the ADA-accessible Crabbing Bridge offers an ideal spot for crabbing adventures.
Merrill Creek Reservoir
Nestled in central Warren County, Merrill Creek Reservoir is an artificial lake offering a variety of fun activities. With its motor-free waters, it provides a quiet retreat for boating and a peaceful fishing venue with brown trout, lake trout, and even landlocked Atlantic salmon. Surrounded by sprawling open spaces and home to a range of natural wildlife, it stands out as the deepest man-made lake in New Jersey, complete with an educational visitor center for all ages.
Atsion Lake
One for history buffs and nature lovers, Atsion Lake combines serene natural beauty with memories of days gone by. Home to calm waters perfect for swimming and canoeing, after a day on the lake, you can set up camp where you'll find home comforts like showers, toilets, and picnic tables. Visitors can also take a step back in time and explore Batsto Village, a testament to the region's industrial past.
Farrington Lake
Discover tranquility at Farrington Lake, a freshwater reservoir tucked away in Middlesex County. This picturesque lake, created by a dam on Lawrence Brook, invites visitors to enjoy electric motor boat rentals and fishing, housing diverse fish species from Largemouth Bass to Brown Trout. It's the perfect spot for those seeking a serene escape in beautiful nature without straying far from the city.
Greenwood Lake
Greenwood Lake, straddling the New York/New Jersey border, is a natural reservoir offering both serenity and popular activities. The largest freshwater body in Orange County, New York, the lake provides beautiful views and recreational opportunities, from hiking the Appalachian Trail to skiing at Mt. Peter.
Swartswood Lake
Swartswood Lake, nestled in a secluded Swartswood State Park, offers the serene charm of a 519-acre natural glacial lake. Away from major highways, the lake maintains a peaceful atmosphere, with sailboats, canoes, and kayaks gently gliding across its waters. With camping and picnic areas overlooking the lake, this is one of the best areas in New Jersey to escape the crowds and enjoy a quiet lake to yourself.
Wawayanda Lake
Set against the forested hills of Wawayanda State Park, Wawayanda Lake is a sanctuary for those seeking peaceful boating or fishing experiences. Hikers have the opportunity to traverse a 19-mile stretch of the Appalachian Trail, while over sixty miles of marked trails cater to hiking, biking, and horseback riding. From sensational mountain-top views to winter activities like cross-country skiing, Wawayanda Lake is a fantastic destination during every season.
Mercer Lake
Located within Mercer County Park, Mercer Lake combines natural beauty with sporting history. Serving as a training center for the US Olympic Rowing Team, the lake has witnessed numerous Olympic Trials and regattas from some of the best rowers across America.
Mohawk Lake
Stepping onto the boardwalk at Mohawk Lake in Sussex County is like traveling back to a slower, simpler era. Constructed in the 1920s, it stands as New Jersey's largest private artificial lake and has flourished into a resort community with a rich history. With a boardwalk that echoes the past and a plaza named for Ziegfeld Follies singer Princess White Deer, Mohawk Lake offers more than just natural beauty; it's a peek into New Jersey's fascinating past.
Deal Lake
Deal Lake showcases the best of New Jersey's natural attractions, blending fishing, boating, and surfing. This 158-acre lake, with its shallow depths, lily pads, and fallen trees, is home to Deal bass, carp, and largemouth bass. The lake's waters are perfect for boat races, while the surrounding areas offer opportunities for wildlife watching or a quick kayak ride.
9 Day Trips From Virginia Beach Full of Rich History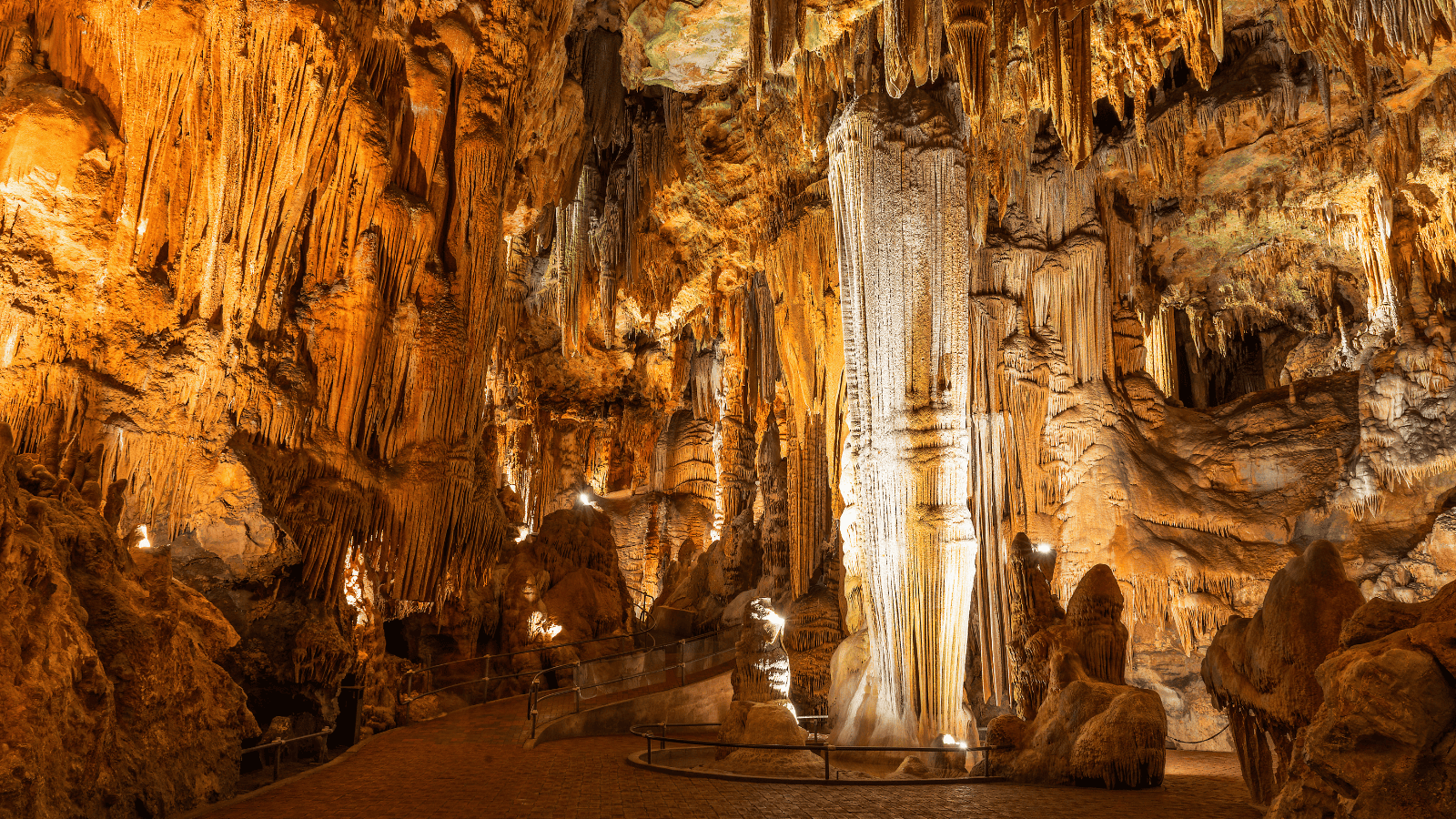 Discover the top day trips from Virginia Beach that offer a perfect escape from the hustle and bustle of the city. From exploring the historical sites of Colonial Williamsburg to witnessing the wild ponies on Chincoteague and Assateague Islands, this article has something for everyone. So, plan your mini-vacation now and explore the best of Virginia's gems!
16 Aesthetic Beach View Day Trips From Santa Barbara
If you're planning a trip to Santa Barbara, don't miss out on exploring the nearby destinations that offer something for everyone. From hiking in the Los Padres National Forest to relaxing on the beaches of Avila Beach, you'll enjoy this list of the best day trips from Santa Barbara. Whether you're a wine enthusiast or a film buff, there's something for everyone on this list of exciting day trips.
10 Day Trips From Gainesville
If you're planning a trip to Gainesville, Florida, don't miss out on exploring the nearby destinations that offer something for everyone. From the historic city of St. Augustine to the beautiful beaches of Daytona and Cedar Key, we've compiled a list of the best day trips from Gainesville. Whether you're an outdoor enthusiast or a history buff, there's something for everyone on this list of exciting day trips. So, plan your mini-vacation now and explore the best of Florida's gems!
Best 16 Day Trip Spots From Myrtle Beach
If you're planning a trip to Myrtle Beach, South Carolina, don't miss out on exploring the nearby destinations that offer something for everyone. From the charming fishing town of Murrells Inlet to the historic city of Charleston, this article has compiled a list of the best day trips from Myrtle Beach. Whether you're a beach lover or a history buff, there's something for everyone on this list of exciting day trips. So, plan your mini-vacation now and explore the best of South Carolina's gems!