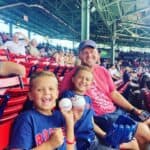 Jake Cain is an entrepreneur and writer from Cincinnati, Ohio. He spends his free time driving around the country in his late 90's conversion van, affectionately known as the "Monster Van" with his wife and 3 boys.
Americans are no strangers to the joy of travel, but new economic factors are leading many to rethink their plans. According to TripAdvisor's recent Winter Travel Index, 34% of U.S. travelers are modifying their winter travel plans due to economical considerations. However, this has not stifled the passion for exploration, with resilience shining through as Americans adopt innovative travel strategies.
Key Points:
34% of Americans are adjusting their travel plans due to economic factors.
Despite cost concerns, 93% of Americans plan to spend the same or more on travel than they did last year.
Winter travel trends highlight a rise in road trips and an interest in Caribbean and Asian destinations.
These economic pressures are not unique to the winter travel scenario. It aligns with the broader trend seen in the CNBC report that highlights a soaring rise in travel costs due to pent-up demand. International travel costs, in particular, have hit record highs with places like Paris, Rome, Madrid, Lisbon, and Milan becoming increasingly expensive.
The rising travel costs are leading travelers to find alternative ways to satiate their wanderlust while keeping within their budgets.
One way Americans have adapted to these economic challenges is through the rise in road trips, a more cost-effective format of traveling. It has become the preferred travel type for 25% of Americans this winter, blending the love for travel with the practicality of affordability.
Interest in Caribbean and Asian destinations has also increased. These regions often offer a lower cost of living and a diverse range of experiences, making them more appealing to price-sensitive travelers.
However, it would be remiss of us not to consider the strain these economic factors place on the travelers. While resilience and adaptability are a testament to the American spirit, there is a palpable need for travel companies and destinations to respond to this changing dynamic.
The nascent trend of offering flexible options, transparency in pricing, and promoting off-peak travel can go a long way in relieving the burden on travelers. The CNBC article offers valuable insights, such as being flexible with trip timing and location, booking early, and using travel card benefits.
These strategies not only help alleviate the impact of rising costs but also may enhance the travel experience by encouraging the exploration of less crowded destinations and optimizing the planning process.
The travel landscape, reshaped by economic stress and novel approaches, underscores the tenacity of American explorers. This blend of unyielding passion and adaptability ushers in a travel era hallmarked by strategic planning, effective saving, and relentless adventuring.