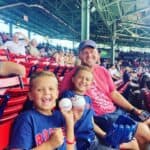 Jake Cain is an entrepreneur and writer from Cincinnati, Ohio. He spends his free time driving around the country in his late 90's conversion van, affectionately known as the "Monster Van" with his wife and 3 boys.
With Thanksgiving just around the corner, the perennial travel dilemma resurfaces: how to navigate the congestion of peak season travel without breaking the bank or losing your mind.
Recent data from Busbud offers an eye-opening perspective, proving that bus travel not only saves over 80% on some routes but also trims down travel time and carbon emissions significantly. This revelation may just tip the scales in favor of ground transportation this holiday season.
Key Insights:
Travel by bus can offer dramatic savings over 80% compared to flying, with added time and environmental benefits.
Bus routes from the busiest US airports are often faster and simpler, avoiding the typical airport hustle.
Carbon footprint from bus travel drastically lower, with up to 88% emissions reduction on certain routes.
---
In the thick of holiday travel planning, it's easy to default to air travel for its perceived speed and convenience. However, a deep-dive by Busbud presents compelling evidence that for many popular airport routes, the bus is a superior choice. This claim is further bolstered by an insightful piece from CNET's Peter Butler, titled "Planes, Trains, Cars, and Buses: We Do the Math to Discover the Cheapest Way to Travel Per Mile", which echoes the cost-effectiveness of bus travel. Let's connect the dots.
CNET's comprehensive breakdown of transportation costs per mile underscores the efficiency of buses, which average 12 cents per mile. Compared to planes (14 cents per mile), the savings stack up, especially over shorter distances where the additional expenses and time commitments of airports dilute the allure of a quick flight.
For instance, Busbud's analysis reveals a route like LA to San Diego is 89% cheaper by bus—a staggering saving, especially when considering that the bus is nearly twice as quick as flying once airport procedures are factored in. This amplifies Butler's findings, demonstrating how, especially in condensed travel corridors, buses not only undercut airfare financially but also in total travel time.
The focus on routes around the busiest airports is particularly astute. Airports like Atlanta's Hartsfield-Jackson and LA's LAX become virtual obstacle courses during holidays. Meanwhile, buses cut through the clutter, offering direct, ground-level transit that circumvents the circus of security lines, flight delays, and cancellations—a point that resonates with the practical advice from both Busbud and CNET's research.
But what about the cost and implications of traveling in your own car, as outlined by CNET? While driving costs average 29 cents per mile, the costs drop when split amongst several passengers. Yet, for solo travelers and smaller groups, the bus remains an unbeatable option, combining low cost with reduced stress and environmental impact.
When considering the carbon footprint, Busbud spotlights an up to 88% decrease in emissions when opting for the bus—far beyond any green benefits of personal cars or even the eco-friendliness of trains in some instances. This fact alone could sway the eco-conscious traveler, tying individual decisions to broader environmental stewardship.
Another strategic tip for those leaning towards bus travel: tap into the multi-carrier booking platforms like Busbud, which streamline the booking process and could unlock further deals. This modern approach to bus travel, with enhanced comfort and amenities, is drawing passengers away from the skies and back to the ground.
So, could this be the year you bid adieu to the chaos of airport lounging for the simple pleasure of a bus seat? As both Busbud and CNET suggest, this choice could mean arriving at your Thanksgiving destination not only with more dollars in your pocket but also with a smaller carbon footprint and a fresher outlook—ready to feast and give thanks, rather than decompressing from travel trauma.
As you finalize your holiday travel plans, take a moment to consider the data and advice from these enlightening sources. Whether it's Busbud's route-specific insights or CNET's mile-for-mile breakdown, the evidence is clear: the humble bus, often overlooked, could be your ticket to a more peaceful, economical, and eco-friendly start to the holiday season.