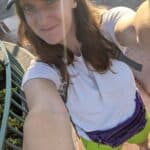 Kelsey is a freelance writer based in Southern Virginia. She enjoys traveling with her family to destinations from national parks to amusement parks and loves sharing tips and stories from along the way.
Nestled along the rugged Maine coast, Acadia National Park is a natural wonderland that draws visitors from around the world.
With much of Mount Desert Island, part of Isle au Haut, and the tip of the Schoodic Peninsula within its borders, the park boasts a diverse array of landscapes, from rocky shores to lush forests to soaring peaks.
With activities ranging from hiking and biking to kayaking and stargazing, there's no shortage of things to do in Acadia National Park. Whether you're seeking adventure or just a chance to unwind in nature, Acadia has something for everyone!
Explore the Trails
Acadia National Park is filled with an amazing variety of hiking trails, making it a paradise for hikers and nature enthusiasts alike. The park boasts over 120 miles of hiking trails, ranging from easy strolls along coastal paths to challenging summit climbs, thrilling cliff walks, and more.
Many of Acadia's trails provide a thrilling experience and aren't for the faint of heart, utilizing ladders and metal rungs over rugged terrain. Others are more accessible and suitable for all hikers.
Beehive Trail
The Beehive Trail is one of the most popular trails in the park and for good reason. This trail is a short but steep hike that rewards hikers with spectacular views of the park's rugged coastline.
The trail includes metal rungs, narrow ledges, and a steep climb, making it a thrilling adventure for experienced hikers.
Precipice Trail
The Precipice Trail is another challenging trail that isn't exactly for inexperienced hikers. This trail is a steep climb up the side of Champlain Mountain, with beautiful views of the park's coastline. Like Beehive Trail, this pathway includes metal rungs, narrow ledges, and a steep climb and is best suited for more seasoned hikers.
Jordan Cliffs Trail
The Jordan Cliffs Trail is a moderate hike that offers stunning views of the park's mountains and coastline but is not as challenging as the Beehive or Precipice Trails. It's a great spot for new and seasoned hikers alike to spend a day in nature!
Take in the Sunrise On Cadillac Mountain
Cadillac Mountain is the tallest mountain on the eastern coast of the United States and offers stunning views of the surrounding area. Visitors can drive up to the summit or hike one of the many trails to the top.
The sunrise from Cadillac Mountain is quite popular, as it's known as the first place in the United States to see the sunrise each day!
Swim or Lounge on Sand Beach
Sand Beach is a beautiful crescent-shaped beachfront surrounded by rugged cliffs and clear blue water. Visitors can swim, sunbathe, and explore the nearby hiking trails. The beach is a popular spot for families and is a great place to relax and enjoy the scenery.
While the water here is typically cold, swimming is allowed when in season, and children never seem to mind the chilly temperatures!
Climb the Rocks at Thunder Hole
Thunder Hole is a natural rock formation that creates a loud booming sound when the waves crash into it. Visitors can watch the waves crash against the rocks and listen to the thunderous roar.
The area around Thunder Hole is also a great place to see wildlife, including seals and seabirds.
Explore Bass Harbor Head Lighthouse
Bass Harbor Head Lighthouse is one of the most photographed lighthouses in the park and offers lovely views of the surrounding area. Visitors can explore the nearby hiking trails or simply take in the scenery from the lighthouse grounds.
The area is known for its rugged coast and is a great place to take in the natural beauty of this national park. Be prepared to share the view with many other photographers, however, as this spot is popular and can get crowded.
Pull Up Your RV or Pitch a Tent For Camping
Acadia National Park has three campgrounds: Blackwoods, Seawall, and Schoodic Woods. All three campgrounds offer tent and RV camping, but only Blackwoods and Schoodic Woods offer group camping.
Reservations are strongly recommended and can be made up to six months in advance. Vehicle reservations are also required for all campgrounds during peak season.
Check Out the Fall Foliage
Fall is one of the best times to visit Acadia National Park. The park is known for its stunning fall foliage, which usually peaks in late September to mid-October.
The best way to experience the fall foliage is by taking a scenic drive along the Park Loop Road, which offers sensational views of the coast and the park's many mountains.
Visitors can also take a hike on one of the park's many trails, such as the Jordan Pond Path or the Cadillac Mountain South Ridge Trail, to get up close and personal with the fall colors.
Drive Along Park Loop Road
One of the most popular ways to explore Acadia National Park is by driving the Park Loop Road. This 27-mile scenic drive takes visitors through the heart of the park, passing by many of its iconic landmarks, such as Sand Beach, Thunder Hole, and Jordan Pond.
The road is open from late April to early November, and visitors can stop at designated pull-offs to take in the breathtaking views.
Bike Along the Carriage Roads
For those looking for a more leisurely way to explore the park, the Carriage Roads offer a peaceful and scenic option. These 45 miles of carriage roads were built by John D. Rockefeller Jr. and are reserved for non-motorized use, making them perfect for biking, hiking, and horseback riding.
For more experienced riders, there are also challenging mountain bike trails, such as the Flying Mountain Trail and the Carriage Road to Deer Brook Trail.
Kayak or Canoe On Jordon Pond
Kayaking or canoeing on Jordan Pond is a must-do activity when visiting Acadia National Park. The crystal-clear water and stunning mountain views make for a picturesque and peaceful experience.
Paddlers can explore the pond's many coves and islands and may even spot some wildlife along the way. Rentals are available at nearby businesses, or visitors can bring their own equipment.
Enjoy a Meal at Jordon Pond House
After your kayaking trip, pay a visit to Jordan Pond House, a historic restaurant and gift shop located on the southern shore of Jordan Pond. It has been a popular destination for over a century, serving tea and popovers to visitors since the 1890s.
The building itself is a charming example of rustic architecture, with a large porch overlooking the pond and the surrounding mountains. In addition to the traditional tea and popover service, the restaurant also offers a variety of other dining options, including seafood and vegetarian dishes.
Go Stargazing
Stargazing in Acadia National Park is an unforgettable experience. The park's remote location and lack of light pollution make it one of the best places in the eastern United States to view the night sky.
On a clear night, visitors can see thousands of stars, constellations, and even the Milky Way. The park offers stargazing programs and events throughout the year, where visitors can learn about astronomy and view the night sky through telescopes.
But even if you're not attending a program, just laying on a blanket and gazing up at the stars is a magical experience that you won't want to miss.
Rock Climb at Otter Cliff
Otter Cliff is one of the most iconic and breathtaking sights in Acadia National Park. Located on the east side of the Park Loop Road, about 0.7 miles past Thunder Hole, this towering headland rises 110 feet above the Atlantic Ocean.
Otter Cliff is a popular spot for rock climbing, with climbers from around the world flocking to the area since the late 1920s.
Visitors can also take in the stunning views from the nearby Ocean Path trail, which winds along the rocky coastline.
The 16 Best National Parks to Visit in June For Summer Fun
Are you looking for the perfect summer adventure? Look no further than these top national parks to visit in June! From the stunning wildflower displays at Lassen Volcanic National Park to the world-class whitewater rafting at New River Gorge National Park, this article provides insider tips and recommendations for an unforgettable outdoor experience. Don't miss out on the chance to explore these breathtaking natural wonders during one of the best months of the year!
6 National Parks To Avoid This Summer (And The Alternatives)
Are you planning a summer trip to a national park but want to avoid the crowds? Look no further than this article, which provides insider tips on which popular national parks to avoid and offers recommendations for six alternative destinations that offer unique experiences and stunning natural beauty. From exploring rugged peaks and pristine lakes at North Cascades National Park to discovering the geological history of Capitol Reef National Park, this article has everything you need to plan an unforgettable outdoor adventure this summer.
Best 16 Utah Vacation Spots
Are you looking for an unforgettable vacation spot with breathtaking natural beauty? Look no further than Utah! With stunning national parks like Zion and Bryce Canyon, as well as unique attractions like the Homestead Crater and Dead Horse Point, Utah has something for everyone. This article provides insider tips and recommendations for the best places to visit in Utah, from hiking to skiing to soaking in natural hot springs. Don't miss out on the chance to explore this incredible outdoor playground!
5 Waterfalls in Zion National Park For A Fabulous Day Out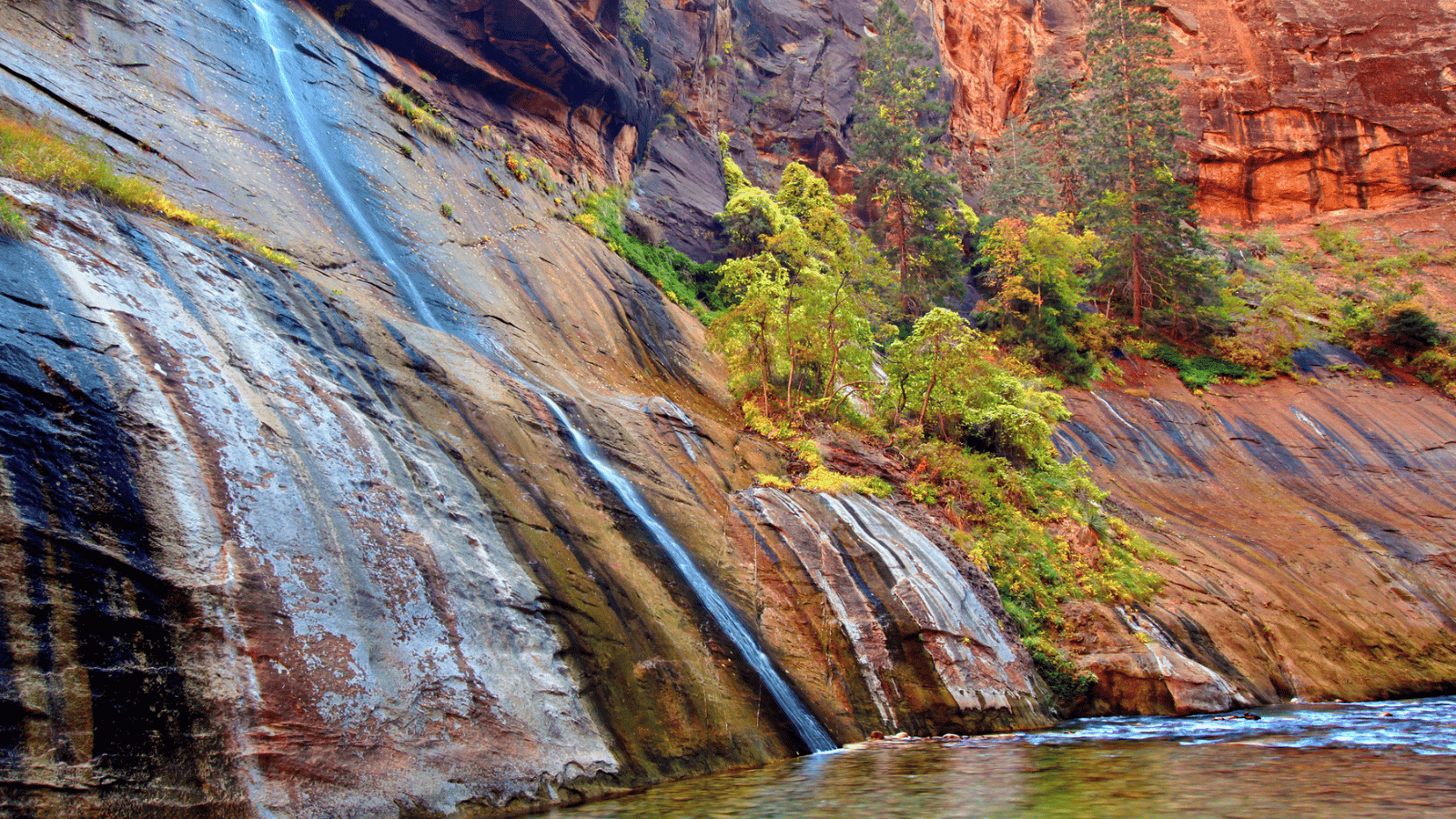 Are you a nature enthusiast looking for an outdoor adventure that will take your breath away? Look no further than Zion National Park in southwestern Utah! This article explores the park's stunning waterfalls, including the moderate hike to Archangel Falls and the more challenging Upper Emerald Pools. But that's not all – the article also highlights other natural attractions in the park, such as The Great White Throne and the Court of the Patriarchs. Don't miss out on the chance to explore this gorgeous landscape and experience the beauty of Utah's unique natural wonders!