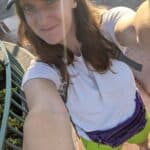 Kelsey is a freelance writer based in Southern Virginia. She enjoys traveling with her family to destinations from national parks to amusement parks and loves sharing tips and stories from along the way.
Big Bend National Park, located in Texas, is a magnificent destination that offers a wide range of activities and breathtaking natural beauty. Whether you are an outdoor enthusiast, a nature lover, or a curious traveler, this park has something for everyone. In this article, we will explore ten exciting things to do in Big Bend National Park, ensuring an unforgettable experience surrounded by stunning landscapes and diverse wildlife.
Hiking Trails
Big Bend National Park boasts miles of trails suitable for all skill levels. Whether you prefer a leisurely stroll or a challenging trek, there is a trail that fits your preferences.
Some popular options include the Lost Mine Trail, Santa Elena Canyon Trail, and Emory Peak Trail. Each trail offers unique scenery, ranging from panoramic views of the Chisos Mountains to dramatic canyons carved by the Rio Grande.
Lost Mine Trail
The Lost Mine Trail offers incredible views of the Chisos Mountains. As you ascend along the well-marked path, you'll be rewarded with sweeping vistas of the rugged terrain.
Don't forget your camera, as this trail provides fantastic photo opportunities!
Santa Elena Canyon Trail
Prepare to be awestruck as you hike through the Santa Elena Canyon Trail. This trail takes you along the Rio Grande, with towering limestone cliffs on either side.
Immerse yourself in the beauty of the surrounding wilderness and listen to the soothing sounds of the river.
Emory Peak Trail
For the more adventurous hikers, the Emory Peak Trail offers a challenging but rewarding experience. As you conquer the steep ascent, you'll be treated to stunning views from the highest point in Big Bend National Park.
Be sure to pack plenty of water and snacks for this exhilarating journey.
River Rafting
For an exhilarating adventure, consider embarking on a river rafting trip along the Rio Grande. The park provides opportunities for both guided and self-guided rafting experiences.
Drifting through the towering canyon walls and navigating the gentle rapids of the river will undoubtedly leave you with unforgettable memories.
Stargazing
Big Bend National Park is renowned for its pristine night skies, making it an ideal destination for stargazing enthusiasts. The park is far away from major cities, minimizing light pollution and offering beautiful views of the cosmos.
Be sure to bring your telescope or join one of the ranger-led stargazing programs for an awe-inspiring celestial experience.
Wildlife Spotting
With its diverse ecosystems, Big Bend National Park is home to a wide variety of wildlife. From desert dwellers like roadrunners and javelinas to larger mammals like black bears and mountain lions, the park offers ample opportunities for wildlife spotting.
Take a leisurely drive along the park's scenic routes or embark on a guided tour to increase your chances of encountering these fascinating creatures.
Birdwatching Extravaganza
Grab your binoculars and embark on a birdwatching adventure in Big Bend National Park. With over 450 species of birds, including the elusive Colima Warbler and majestic Golden Eagle, this park is a haven for avian enthusiasts.
Visit during the spring or fall migrations for an unforgettable birding experience.
Mammals of the Wild
Keep an eye out for the park's mammals, such as the iconic desert bighorn sheep, elusive mountain lions, and adorable javelinas.
Hot Springs Soaking
Relax and rejuvenate in the soothing waters of the hot springs found in the park. These natural hot springs are located near the Rio Grande River and provide a tranquil escape from the rigors of everyday life.
Immerse yourself in the warm waters while enjoying the picturesque surroundings—an experience that combines relaxation and natural beauty.
Photography Opportunities
Big Bend National Park presents photographers with a myriad of opportunities to capture stunning images. From the rugged mountain landscapes to the vibrant desert flora, every corner of the park offers unique subjects to photograph.
Off-Roading Adventures
For those seeking an adrenaline rush, Big Bend National Park offers off-roading adventures. Explore the park's remote areas and hidden trails by renting an off-road vehicle or joining a guided tour.
Discover rugged terrains, encounter fascinating geological formations, and immerse yourself in the park's wild and untamed nature.
Visiting Historic Sites
Big Bend National Park has a rich history that can be explored through its various historic sites. Visit the ruins of Sam Nail Ranch, which provides a glimpse into the life of early settlers in the region. Explore the Castolon Historic District, where you can learn about the area's role in the border disputes of the early 1900s.
The Mariscal Mine, a ghost town from the mining era, is another intriguing site worth visiting. These historic sites offer a window into the past, adding depth and context to your visit.
Camping
Immerse yourself in the park's natural beauty by camping under the starlit sky. Big Bend National Park offers several campgrounds where you can pitch your tent or park your RV.
Wake up to the sounds of nature, breathe in the fresh air, and enjoy the tranquility of the surroundings. It's an incredible way to connect with the park on a deeper level.
Enjoying the Sunset
Witnessing the sunset in Big Bend National Park is a truly magical experience. Find a picturesque spot, such as the Chisos Basin or the Santa Elena Canyon, and watch as the vibrant colors paint the sky.
The vastness of the park and the dramatic landscapes create the perfect backdrop for a breathtaking sunset. Don't forget to bring your camera to capture this awe-inspiring moment.
Ross Maxwell Scenic Drive
Ross Maxwell Scenic Drive in Big Bend National Park is a breathtaking journey through the heart of the Chihuahuan Desert. Stretching for 30 miles, this scenic drive showcases the park's stunning geological formations and sweeping landscapes.
Along the way, travelers can marvel at the towering cliffs of Santa Elena Canyon, explore the ancient rock formations of Mule Ears, and witness the vibrant colors of the sunset painting the desert sky.
The 16 Best National Parks to Visit in June For Summer Fun
Are you looking for the perfect summer adventure? Look no further than these top national parks to visit in June! From the stunning wildflower displays at Lassen Volcanic National Park to the world-class whitewater rafting at New River Gorge National Park, this article provides insider tips and recommendations for an unforgettable outdoor experience. Don't miss out on the chance to explore these breathtaking natural wonders during one of the best months of the year!
6 National Parks To Avoid This Summer (And The Alternatives)
Are you planning a summer trip to a national park but want to avoid the crowds? Look no further than this article, which provides insider tips on which popular national parks to avoid and offers recommendations for six alternative destinations that offer unique experiences and stunning natural beauty. From exploring rugged peaks and pristine lakes at North Cascades National Park to discovering the geological history of Capitol Reef National Park, this article has everything you need to plan an unforgettable outdoor adventure this summer.
Best 16 Utah Vacation Spots
Are you looking for an unforgettable vacation spot with breathtaking natural beauty? Look no further than Utah! With stunning national parks like Zion and Bryce Canyon, as well as unique attractions like the Homestead Crater and Dead Horse Point, Utah has something for everyone. This article provides insider tips and recommendations for the best places to visit in Utah, from hiking to skiing to soaking in natural hot springs. Don't miss out on the chance to explore this incredible outdoor playground!
5 Waterfalls in Zion National Park For A Fabulous Day Out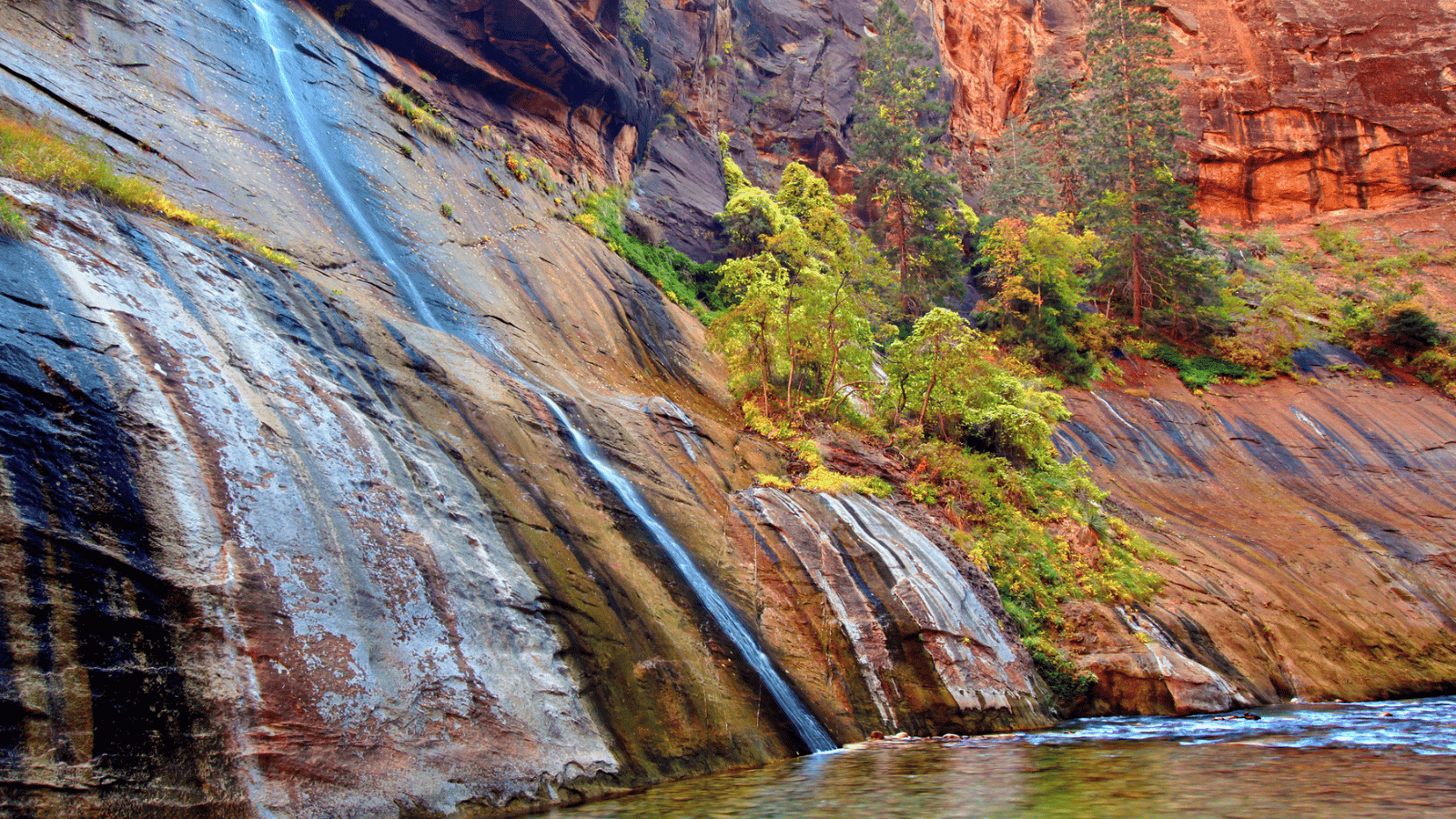 Are you a nature enthusiast looking for an outdoor adventure that will take your breath away? Look no further than Zion National Park in southwestern Utah! This article explores the park's stunning waterfalls, including the moderate hike to Archangel Falls and the more challenging Upper Emerald Pools. But that's not all – the article also highlights other natural attractions in the park, such as The Great White Throne and the Court of the Patriarchs. Don't miss out on the chance to explore this gorgeous landscape and experience the beauty of Utah's unique natural wonders!