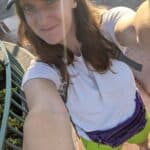 Kelsey is a freelance writer based in Southern Virginia. She enjoys traveling with her family to destinations from national parks to amusement parks and loves sharing tips and stories from along the way.
Biscayne National Park, located in South Florida, is a tropical paradise that will appeal to nature enthusiasts, adventure seekers, and those looking to unwind in the beauty of the outdoors.
The park comprises mostly shallow waters, making it the perfect place to enjoy snorkeling, boat tours, and more. With its stunning coral reefs, diverse marine life, and picturesque landscapes, Biscayne National Park presents numerous opportunities for exploration and enjoyment.
Whether you're interested in snorkeling, kayaking, wildlife spotting, or simply relaxing on the beach, it's easy to find something to enjoy at Biscayne National Park. The only tricky part is deciding what to do first!
Snorkel in the Coral Reefs
One of the top attractions in Biscayne National Park is snorkeling in the pristine coral reefs. The park boasts diverse coral formations teeming with colorful fish, sea turtles, and other marine creatures.
Visitors can rent snorkeling gear or join guided snorkeling tours like the ones offered by the Biscayne National Park Institute to explore the underwater world of Biscayne Bay. Don't forget to bring an underwater camera to capture the mesmerizing beauty of the reefs.
Explore the Underwater Maritime Heritage Trail
For history enthusiasts and underwater explorers, the Underwater Maritime Heritage Trail in Biscayne National Park offers a fascinating glimpse into the region's rich maritime history.
This trail consists of six shipwrecks, each with its own story to tell. Diving or snorkeling along the trail allows visitors to discover sunken vessels, including a steamship and a World War I-era ship. It's a unique opportunity to combine adventure with history.
Kayak Through Mangrove Forests
Biscayne National Park is renowned for its extensive mangrove forests, which shelter various bird species and marine life. Kayaking through the winding waterways of the mangroves offers a serene and immersive experience.
Rent a kayak or join a guided tour to navigate through the narrow channels, observing the mangrove trees and spotting wildlife along the way. Keep an eye out for manatees and dolphins, which are occasionally seen in these waters.
Fish in Biscayne Bay
Anglers will find Biscayne National Park to be a paradise for fishing. Biscayne Bay is home to many fish species, including snapper, grouper, tarpon, and bonefish.
You can fish from the shore, rent a private boat, or join a charter fishing excursion to explore the deeper waters. Just make sure to obtain the required fishing permits and follow the park's regulations to preserve the delicate balance of the marine ecosystem.
Enjoy a Picnic on Boca Chita Key
Boca Chita Key is a picturesque island within Biscayne National Park and is a perfect spot for a relaxing picnic. With its sandy beach, picnic tables, and breathtaking views, it's an idyllic setting to unwind and enjoy a meal amidst nature.
You can explore the island, climb the historic lighthouse for panoramic views, or bask in the sun while listening to the soothing sounds of the waves.
Do Some Birdwatching in the Park
Biscayne National Park is a haven for birdwatchers, home to over 200 species of birds. The park offers ample opportunities for birdwatching and wildlife photography, from majestic ospreys to colorful roseate spoonbills.
Visit the various islands, mangroves, and coastal areas to spot resident and migratory birds in their natural habitats. Don't forget to bring binoculars and a field guide to enhance your birdwatching experience.
Set up Camp at Elliott Key
For those seeking an immersive overnight experience, camping at Elliott Key is a must. This beautiful island within Biscayne National Park offers designated campsites where visitors can pitch their tents and spend the night under the stars.
This campsite offers amenities like cold water showers, restrooms, picnic tables, and drinking water to help make your stay more comfortable.
Wake up to the sound of gentle waves and enjoy the solitude of this tranquil island. Remember to pack all necessary camping gear and adhere to the park's guidelines for a safe and enjoyable camping experience.
Witness Sea Turtle Nesting
Biscayne National Park plays a vital role in conserving endangered sea turtles. If you visit during the nesting season (May to October), you may be lucky to witness these magnificent creatures coming ashore to lay their eggs.
Rangers conduct guided night walks to observe sea turtle nesting, providing an educational and awe-inspiring experience. Witnessing this natural phenomenon is a truly memorable moment in Biscayne National Park.
Participate in Ranger-Led Programs
The park offers a range of ranger-led programs and activities suitable for all ages. These programs provide valuable insights into the park's ecosystems, wildlife, and conservation efforts.
Join guided hikes, educational talks, or interactive workshops to deepen your understanding of Biscayne National Park's natural and cultural heritage. Check the park's website or visitor center for the schedule of upcoming events and plan your visit accordingly.
Take a Boating or Sailing Trip in Biscayne Bay
Biscayne Bay is a boater's paradise with calm waters, scenic vistas, and numerous islands to explore. Rent a boat or bring your own to venture out into the bay, cruising past mangrove islands, coral reefs, and sandy beaches.
Sailing enthusiasts can take advantage of the steady sea breezes and set sail for a day of adventure. Before heading out on the water, remember to familiarize yourself with the park's boating regulations and safety guidelines.
Relax on the Beaches
Biscayne National Park boasts several pristine beaches where visitors can relax, soak up the sun, and swim in the refreshing waters. Convoy Point, Elliott Key, and Adams Key are popular beach destinations within the park.
Spread out your beach towel, take a refreshing dip, and unwind amidst the stunning natural beauty surrounding you. Remember to leave no trace and respect the fragile ecosystem of the park.
Hike the Convoy Point Trails
For those who prefer to explore on foot, Convoy Point Trails in Biscayne National Park offer a fantastic hiking experience. These trails wind through various habitats, including mangroves, coastal hammocks, and grassy fields.
Lace up your hiking boots and embark on a journey through nature, observing the park's flora and fauna up close. Keep an eye out for unique bird species and other wildlife along the way.
Don't forget to bring water, sunscreen, and bug spray for a comfortable hike. Consider visiting during the dry season (November through April) to experience milder weather with fewer thunderstorms.
Visit the Dante Fascell Visitor Center
Before diving into your Biscayne National Park adventure, a visit to the Dante Fascell Visitor Center is highly recommended. Located in Homestead, Florida, the visitor center is an educational hub, providing information about the park's ecosystems, history, and recreational opportunities.
Explore interactive exhibits, watch informative videos, and speak with park rangers who can offer guidance and recommendations for your visit. It's the perfect starting point to familiarize yourself with the wonders that await you in Biscayne National Park.
Take a Glass-Bottom Boat Tour
If snorkeling or diving is not your preference, you can still witness the vibrant underwater world of Biscayne National Park by taking a glass-bottom boat tour. These tours offer a unique perspective, allowing you to observe marine life, coral reefs, and shipwrecks without getting wet.
Sit back and relax as the boat cruises over the crystal-clear waters, providing a window to the mesmerizing underwater realm.
The 16 Best National Parks to Visit in June For Summer Fun
Are you looking for the perfect summer adventure? Look no further than these top national parks to visit in June! From the stunning wildflower displays at Lassen Volcanic National Park to the world-class whitewater rafting at New River Gorge National Park, this article provides insider tips and recommendations for an unforgettable outdoor experience. Don't miss out on the chance to explore these breathtaking natural wonders during one of the best months of the year!
6 National Parks To Avoid This Summer (And The Alternatives)
Are you planning a summer trip to a national park but want to avoid the crowds? Look no further than this article, which provides insider tips on which popular national parks to avoid and offers recommendations for six alternative destinations that offer unique experiences and stunning natural beauty. From exploring rugged peaks and pristine lakes at North Cascades National Park to discovering the geological history of Capitol Reef National Park, this article has everything you need to plan an unforgettable outdoor adventure this summer.
Best 16 Utah Vacation Spots
Are you looking for an unforgettable vacation spot with breathtaking natural beauty? Look no further than Utah! With stunning national parks like Zion and Bryce Canyon, as well as unique attractions like the Homestead Crater and Dead Horse Point, Utah has something for everyone. This article provides insider tips and recommendations for the best places to visit in Utah, from hiking to skiing to soaking in natural hot springs. Don't miss out on the chance to explore this incredible outdoor playground!
5 Waterfalls in Zion National Park For A Fabulous Day Out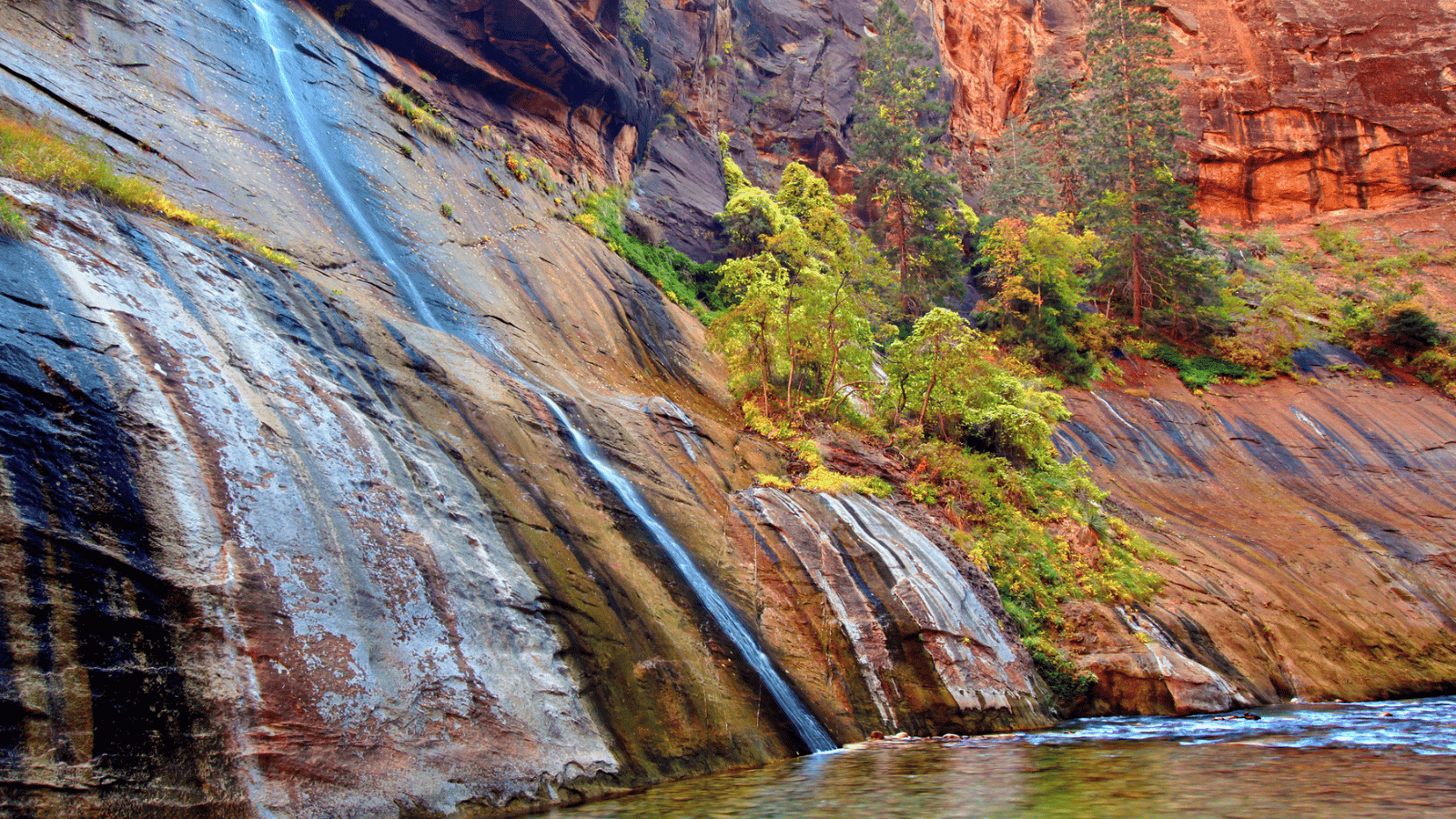 Are you a nature enthusiast looking for an outdoor adventure that will take your breath away? Look no further than Zion National Park in southwestern Utah! This article explores the park's stunning waterfalls, including the moderate hike to Archangel Falls and the more challenging Upper Emerald Pools. But that's not all – the article also highlights other natural attractions in the park, such as The Great White Throne and the Court of the Patriarchs. Don't miss out on the chance to explore this gorgeous landscape and experience the beauty of Utah's unique natural wonders!