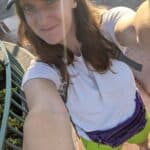 Kelsey is a freelance writer based in Southern Virginia. She enjoys traveling with her family to destinations from national parks to amusement parks and loves sharing tips and stories from along the way.
Nestled in southern Utah, Bryce Canyon National Park is a breathtaking natural wonder characterized by its unique geological formations called hoodoos.
The park covers over 35,000 acres and is a haven for outdoor enthusiasts and nature lovers alike.
With its stunning landscapes and abundant recreational opportunities, Bryce Canyon is a must-visit destination for travelers seeking an unforgettable experience in the great outdoors.
Whether you are an avid hiker, a stargazer, a wildlife enthusiast, or simply someone seeking tranquility amidst nature's grandeur, Bryce Canyon has something extraordinary to offer.
The Rim Trail
The Rim Trail is a scenic hiking trail along the edge of Bryce Canyon, offering awe-inspiring views of the amphitheaters and hoodoos. This easy-to-moderate trail (depending upon how much of it you do) spans approximately 11 miles round-trip and is perfect for both seasoned hikers and casual walkers.
The various viewpoints along the trail provide excellent opportunities to capture stunning photographs and immerse yourself in the park's unique beauty.
Queen's Garden Trail
The Queen's Garden Trail is a moderate 1.8-mile out-and-back hike that takes you deep into the canyon. If you'd like to descend from the rim into Bryce Canyon Amphitheater, this trail is the easiest option.
For a longer hike, many visitors choose to link up this trail with the Navajo Loop Trail, creating a 2.9-mile hike.
The trail showcases mesmerizing rock formations, and as you descend, you'll feel like you've entered an otherworldly realm. It's a fantastic hike that allows you to get up close and personal with the hoodoos.
Fairyland Loop Trail
For those seeking a longer and more challenging hike, the Fairyland Loop Trail is an excellent choice. This 8-mile loop trail weaves through a fairy-tale landscape of hoodoos, towering spires, and lush forests.
The trail provides a diverse range of times of hikes views and is less crowded than some of the other popular hikes, making it an ideal option for solitude seekers.
Bryce Canyon Scenic Drive
If hiking isn't your preference, don't worry; you can still enjoy the park's beauty from the comfort of your car.
The Bryce Canyon Scenic Drive offers beautiful views and numerous pullouts where you can stop and take in the beautiful scenery. The 18-mile drive takes you to some of the most scenic spots in the entire park.
Rainbow Point and Yovimpa Point
At the end of the scenic drive, you'll arrive at Rainbow Point and Yovimpa Point, the highest points in the park.
From here, you can gaze out over the vast expanse of the park and marvel at the intricate details of the hoodoos below.
Bryce Point
Bryce Point is one of the most popular viewpoints for taking in the magic of sunrise and sunset. As the sun paints the hoodoos with vibrant hues, the canyon transforms into a surreal dreamscape.
Be sure to bring your camera to capture the ethereal beauty of this natural light show!
Inspiration Point
As the name suggests, Inspiration Point is a spot that will leave you inspired and in awe. The panoramic views of the Bryce Amphitheater and the surrounding landscapes are nothing short of extraordinary. Sunrise or sunset from this vantage point is an experience you won't soon forget.
Sunset Point
Sunset Point is aptly named for the breathtaking sunsets it offers. Watching the sun dip below the horizon, casting its warm glow on the hoodoos, is a serene and unforgettable moment.
Sunrise Point
Another prime location for experiencing the spectacular sunrise, Sunrise Point, offers a different perspective of the amphitheater. The interplay of light and shadows creates a mesmerizing sight that photographers and nature enthusiasts will relish.
Do Some Dark-Sky Stargazing
As night falls, Bryce Canyon transforms into one of the darkest places in the country, making it a haven for stargazers. Away from the light pollution of the city, you'll experience the stars like never before.
Bryce Canyon Astronomy Programs offer guided stargazing events and telescope viewing, where you can witness the dazzling display of stars and learn about the wonders of the night sky from knowledgeable rangers.
Explore Bryce Canyon With Horseback Riding
Experience the beauty of Bryce Canyon on horseback with guided rides. Trained wranglers will take you on a journey through the surreal landscape, providing a unique and unforgettable perspective of the hoodoos and surrounding areas.
Go Camping in Bryce Canyon
Immerse yourself fully in the wonders of Bryce Canyon by camping under the stars. The park offers several campgrounds, allowing you to experience the tranquility and magic of the canyon at night.
Backcountry campsites are available, but they do require a permit. It's also necessary to navigate strenuous hikes to reach these campsites, so visitors planning a backcountry stay should plan accordingly.
Observe the Local Wildlife
Bryce Canyon is home to a diverse array of wildlife. While exploring the park, keep an eye out for mule deer, pronghorn antelope, golden-mantled ground squirrels, and a variety of bird species.
Remember to observe wildlife from a safe distance and respect their natural habitat.
Snap a Stunning Photograph
Photographers will find Bryce Canyon to be bursting with possibilities. From the vibrant colors of sunrise and sunset to the intricate shapes of the hoodoos, the park provides a wealth of opportunities to capture stunning images that will be cherished forever.
Participate in the Christmas Bird Count
The Annual Christmas Bird Count at Bryce Canyon National Park is a cherished tradition for bird enthusiasts and nature lovers alike. Taking place each December, participants of all skill and interest levels gather at the Visitor Center for information and team formations.
The Christmas Bird Count, administered by the National Audubon Society since 1900, has become the longest-running Citizen Science survey globally. Participants gather valuable data on winter bird populations in North America. The data collected is accessible to the public and plays a critical role in monitoring endangered populations.
Take a Spooky Full Moon Hike
Take advantage of the spook light cast by the full moon and participate in monthly Full Moon Hikes at Bryce Canyon National Park. These 1-2 mile moonlit hikes allow visitors to experience the moonlight and shadows on the hoodoos.
In winter, full-moon snowshoe hikes are also available if the snowpack exceeds 16 inches.
The 16 Best National Parks to Visit in June For Summer Fun
Are you looking for the perfect summer adventure? Look no further than these top national parks to visit in June! From the stunning wildflower displays at Lassen Volcanic National Park to the world-class whitewater rafting at New River Gorge National Park, this article provides insider tips and recommendations for an unforgettable outdoor experience. Don't miss out on the chance to explore these breathtaking natural wonders during one of the best months of the year!
6 National Parks To Avoid This Summer (And The Alternatives)
Are you planning a summer trip to a national park but want to avoid the crowds? Look no further than this article, which provides insider tips on which popular national parks to avoid and offers recommendations for six alternative destinations that offer unique experiences and stunning natural beauty. From exploring rugged peaks and pristine lakes at North Cascades National Park to discovering the geological history of Capitol Reef National Park, this article has everything you need to plan an unforgettable outdoor adventure this summer.
Best 16 Utah Vacation Spots
Are you looking for an unforgettable vacation spot with breathtaking natural beauty? Look no further than Utah! With stunning national parks like Zion and Bryce Canyon, as well as unique attractions like the Homestead Crater and Dead Horse Point, Utah has something for everyone. This article provides insider tips and recommendations for the best places to visit in Utah, from hiking to skiing to soaking in natural hot springs. Don't miss out on the chance to explore this incredible outdoor playground!
5 Waterfalls in Zion National Park For A Fabulous Day Out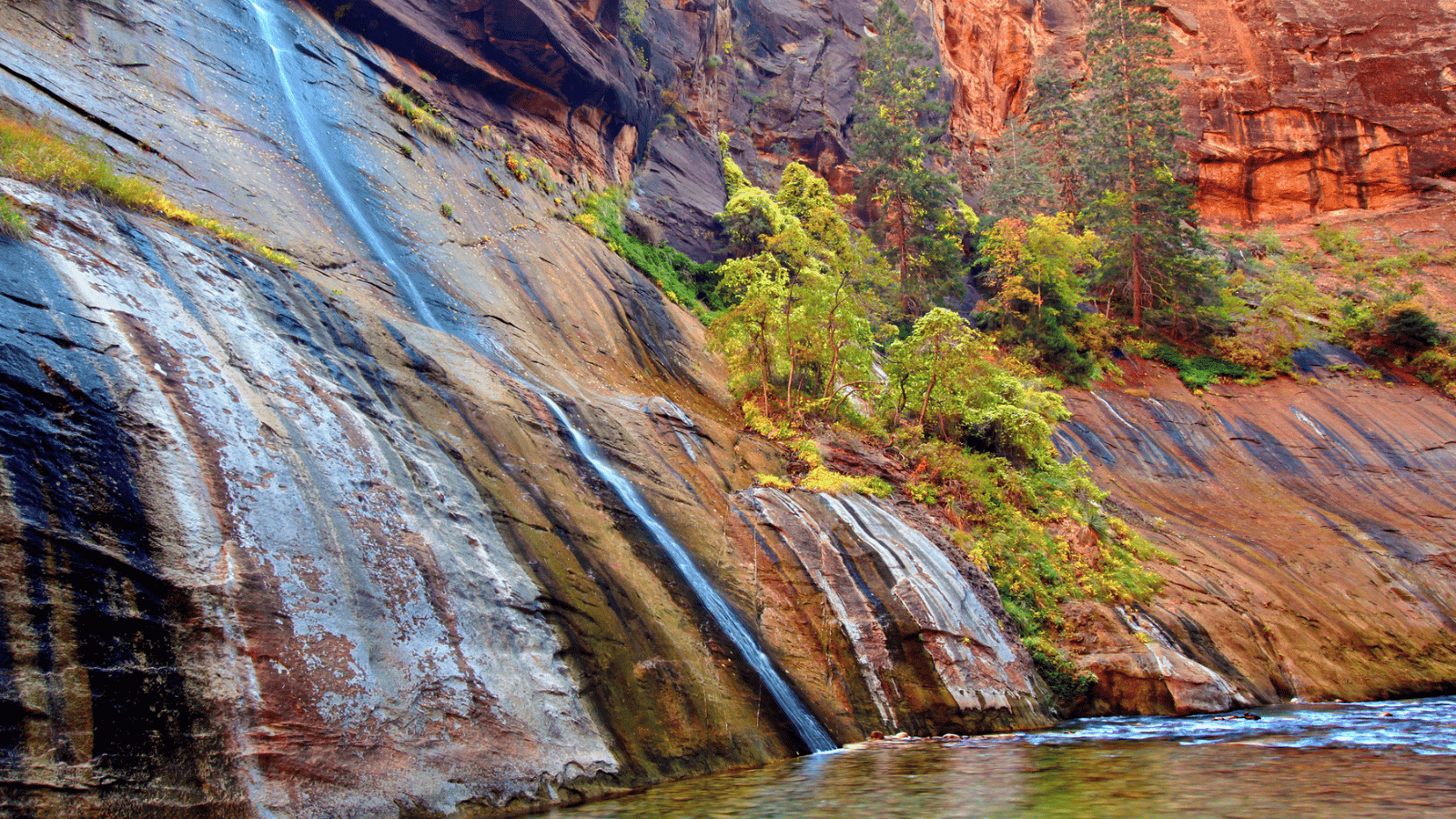 Are you a nature enthusiast looking for an outdoor adventure that will take your breath away? Look no further than Zion National Park in southwestern Utah! This article explores the park's stunning waterfalls, including the moderate hike to Archangel Falls and the more challenging Upper Emerald Pools. But that's not all – the article also highlights other natural attractions in the park, such as The Great White Throne and the Court of the Patriarchs. Don't miss out on the chance to explore this gorgeous landscape and experience the beauty of Utah's unique natural wonders!