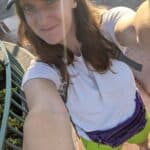 Kelsey is a freelance writer based in Southern Virginia. She enjoys traveling with her family to destinations from national parks to amusement parks and loves sharing tips and stories from along the way.
Canyonlands National Park, located in southeastern Utah near the town of Moab and Arches National Park, is a mesmerizing destination for outdoor enthusiasts and nature lovers.
Canyonlands National Park spans over 337,598 acres and is divided into three districts: Island in the Sky, Needles, and The Maze.
Each district offers unique landscapes and recreational opportunities. The park's stunning geological formations, including towering mesas, deep canyons, and natural arches, have been sculpted by millions of years of erosion by the Colorado and Green Rivers.
Make the most of your trip to this incredible park! Check out this list of the top things to do during your stay.
Mesa Arch Trail
Mesa Arch Trail is a short but rewarding hike on the Island in the Sky district. This easy 0.5-mile trail leads you to an iconic natural arch perched on the edge of a cliff.
The arch frames a spectacular view of the surrounding canyons at any time of day, and it's an especially perfect spot for sunrise photography.
Grand View Point Trail
The Grand View Point Trail is a must-do for sweeping panoramic views of Canyonlands. This 2-mile round trip trail takes you along the edge of a sheer cliff, offering breathtaking vistas of the vast canyonlands below.
While this hike is still rated as easy, hikers should be cautious, as there are no guardrails along the trail.
Syncline Loop Trail
The Syncline Loop Trail is a challenging 8.3-mile loop hike in the Island in the Sky district. This strenuous trail takes you through the rugged terrain of Upheaval Dome, a mysterious and geologically unique feature in Canyonlands.
Marvel at the stunning rock formations and enjoy the solitude of this less-frequented trail, but come prepared with plenty of water and be careful; most of the park's rescues occur on this challenging trail.
Upheaval Dome Trail
The Upheaval Dome Trail is a 1.7-mile trail that leads you to the edge of a massive impact crater. The origin of this crater is still a subject of scientific debate, making it an intriguing destination for geology enthusiasts.
This short but steep trail offers excellent views of the surrounding landscape and geological features.
Island in the Sky Scenic Drive
The Island in the Sky Scenic Drive is a 34-mile paved road that traverses the mesa top, offering incredible vistas at various overlooks.
Marvel at the vastness of the canyons, witness the interplay of light and shadows, and spot wildlife along the way. Don't miss the breathtaking view from the Grand View Point Overlook.
White Rim Road
Consider driving the White Rim Road if you're up for a thrilling adventure. This challenging 100-mile loop takes you along the edge of the White Rim Sandstone formation.
The road offers stunning views of canyons, buttes, and mesas. A high-clearance, four-wheel-drive vehicle, and a permit are needed for overnight camping.
Green River Overlook
The Green River Overlook is an ideal spot to observe the Green River and take in the sunset from the Island In The Sky district.
As the sun dips below the horizon, the canyons and rivers below are bathed in warm hues, creating a surreal atmosphere. Capture the beauty with your camera or simply enjoy the moment.
Shafer Canyon Overlook
For a breathtaking sunrise experience, head to the Shafer Canyon Overlook. As the sun rises over the distant mesas and the canyons awaken, the landscape is transformed into a golden wonderland.
The Shafer Canyon Overlook provides a magnificent vantage point to witness this awe-inspiring spectacle.
Buck Canyon Overlook
Located in the Needles district, the Buck Canyon Overlook offers panoramic views of the surrounding red rock formations.
The rocks glow with vibrant colors as the sun sets, creating a mesmerizing display. Sit back, relax, and let nature's beauty unfold before your eyes.
River Rafting and Kayaking
The Green River and Colorado River, which flow through Canyonlands, present exciting opportunities for river rafting and kayaking.
Embark on a multi-day adventure, navigating through challenging rapids and immersing yourself in the stunning canyons.
Several outfitters offer guided trips catering to different skill levels and durations.
Gaze at The Stars
With its remote location and minimal light pollution, Canyonlands National Park is a paradise for stargazers. As night falls, a dazzling display of stars emerges, painting the sky with celestial beauty.
Pack a blanket, lay back, and marvel at the universe's wonders.
Watch the Wildlife – From a Distance!
Canyonlands is home to a diverse array of wildlife. Keep your eyes peeled for sightings of bighorn sheep, mule deer, coyotes, and various bird species.
Binoculars can enhance your wildlife viewing experience, allowing you to observe these fascinating creatures in their natural habitat. Remember never to approach wildlife in a national park; if you're close enough for a selfie, you're too close!
Take Stunning Photos
Canyonlands National Park is a dream destination for photographers. From mesmerizing sunrises and sunsets to intricate rock formations, every corner of the park offers unique opportunities to capture breathtaking images.
Experiment with different compositions, utilize the interplay of light and shadows, and unleash your creativity.
Camping and Overnight Stays
To fully immerse yourself in the beauty of Canyonlands, consider camping or staying overnight in the park. One campground, Willow Flat, is located in Island in the Sky, and the Needles district offers one campground and three additional group camping sites.
Permits are required for all overnight trips, but campsite fees are reasonable, at $15-20 per site.
Wake up to the sound of nature, enjoy starlit evenings, and experience the serenity of the canyons under a blanket of stars.
Visitor Centers and Museums
Canyonlands National Park has visitor centers and museums that provide valuable information about the park's geology, history, and ecosystems.
Visit these centers to gain a deeper understanding of the park's natural wonders and cultural significance.
The exhibits, interpretive displays, and knowledgeable staff will enhance your overall experience.
Gear Up for Adrenaline-Pumping Rock Climbing
Canyonlands National Park is a renowned destination for rock climbing enthusiasts. The sandstone towers at the Island in the Sky and the pinnacles and towers along the White Rim Road attract the most rock climbers.
However, some routes are sometimes closed to climbing to protect wildlife habitats, so checking the park's website for up-to-date information is essential.
Visitors should also be aware of the changing weather conditions, as thunderstorms can develop quickly, and summer days can reach a scorching 100°F.
The 16 Best National Parks to Visit in June For Summer Fun
Are you looking for the perfect summer adventure? Look no further than these top national parks to visit in June! From the stunning wildflower displays at Lassen Volcanic National Park to the world-class whitewater rafting at New River Gorge National Park, this article provides insider tips and recommendations for an unforgettable outdoor experience. Don't miss out on the chance to explore these breathtaking natural wonders during one of the best months of the year!
6 National Parks To Avoid This Summer (And The Alternatives)
Are you planning a summer trip to a national park but want to avoid the crowds? Look no further than this article, which provides insider tips on which popular national parks to avoid and offers recommendations for six alternative destinations that offer unique experiences and stunning natural beauty. From exploring rugged peaks and pristine lakes at North Cascades National Park to discovering the geological history of Capitol Reef National Park, this article has everything you need to plan an unforgettable outdoor adventure this summer.
Best 16 Utah Vacation Spots
Are you looking for an unforgettable vacation spot with breathtaking natural beauty? Look no further than Utah! With stunning national parks like Zion and Bryce Canyon, as well as unique attractions like the Homestead Crater and Dead Horse Point, Utah has something for everyone. This article provides insider tips and recommendations for the best places to visit in Utah, from hiking to skiing to soaking in natural hot springs. Don't miss out on the chance to explore this incredible outdoor playground!
5 Waterfalls in Zion National Park For A Fabulous Day Out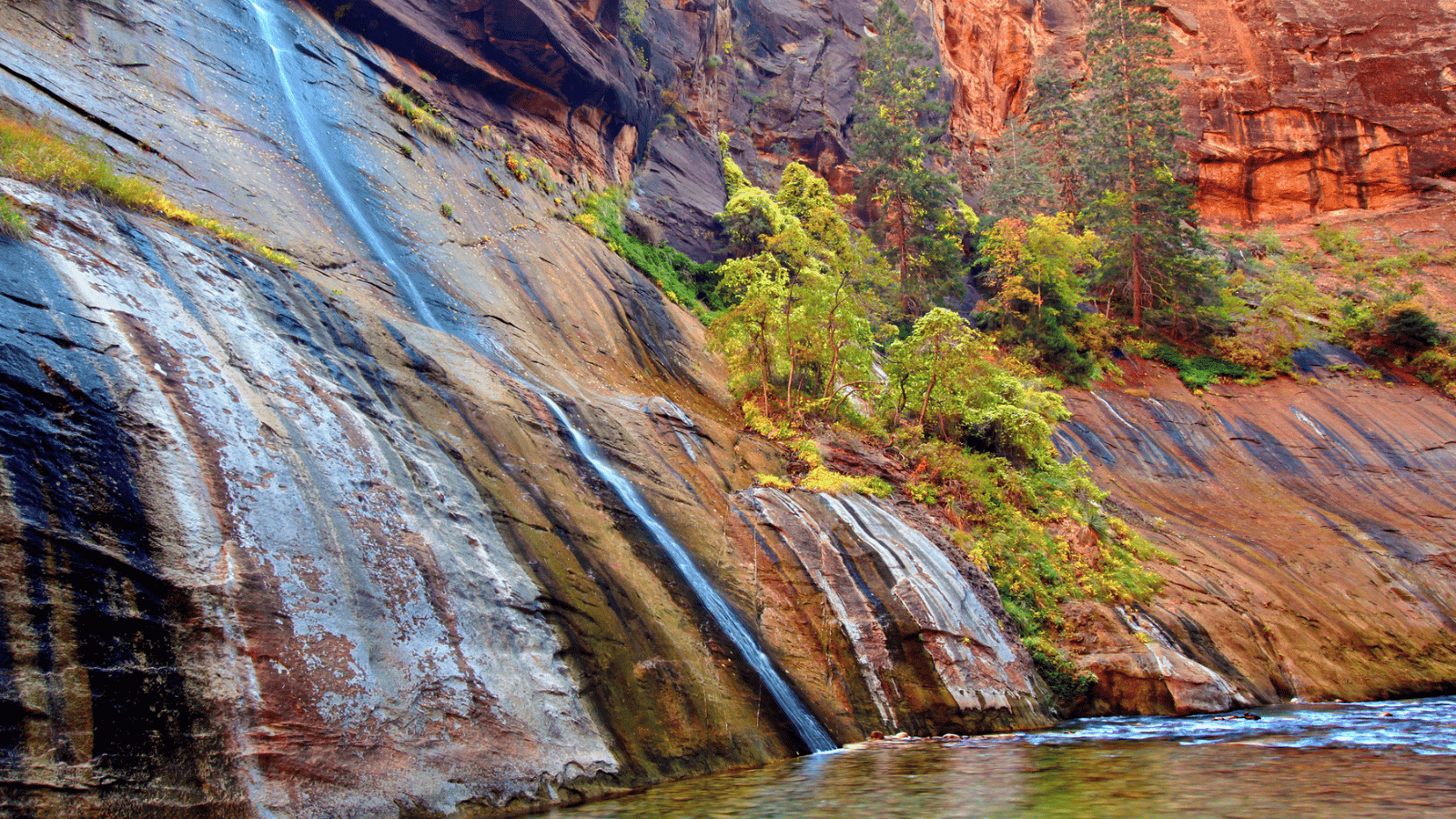 Are you a nature enthusiast looking for an outdoor adventure that will take your breath away? Look no further than Zion National Park in southwestern Utah! This article explores the park's stunning waterfalls, including the moderate hike to Archangel Falls and the more challenging Upper Emerald Pools. But that's not all – the article also highlights other natural attractions in the park, such as The Great White Throne and the Court of the Patriarchs. Don't miss out on the chance to explore this gorgeous landscape and experience the beauty of Utah's unique natural wonders!