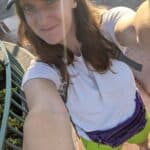 Kelsey is a freelance writer based in Southern Virginia. She enjoys traveling with her family to destinations from national parks to amusement parks and loves sharing tips and stories from along the way.
Welcome to the magnificent underground world of Carlsbad Caverns National Park! As one of the most unique natural wonders the United States has to offer, this expansive network of caves in the heart of New Mexico's Chihuahuan Desert promises an array of intriguing adventures.
From exploring the cavernous depths on guided tours to stargazing under the pristine night sky, here are some of the best experiences you can't miss in your visit to this extraordinary National Park.
Explore the Big Room
Embark on an adventurous journey through the bowels of the Earth as you explore the Big Room at Carlsbad Caverns National Park. Known as the largest single cave chamber by volume in North America, the Big Room offers a unique experience suitable for all fitness levels.
As you traverse the mostly flat 1.25-mile trail, be prepared to spend approximately 1.5 hours marveling at the multitude of cave formations in diverse shapes and sizes.
A self-guided tour takes you through this colossal cave chamber—measuring approximately 4,000 feet long, 625 feet wide, and reaching 255 feet at its highest point.
For those who prefer a shorter experience or have physical limitations, Big Room also presents a shorter experience through a shortcut, reducing the walking distance to about 0.6 miles and the hiking time to roughly 45 minutes.
Hike the Natural Entrance Trail
Starting from the natural entrance to the caverns, this challenging 1.25-mile trail descends over 800 feet into the earth, taking you past stunning cave formations. The trail is steep and strenuous, recommended for visitors in good physical condition.
This trail is extremely steep, equivalent to ascending or descending a 75-story building, as it gains or loses about 750 feet (229 m) in elevation. The hike, which takes approximately one hour to complete on average, offers an intimate view of spectacular formations like Devil's Spring, the Whale's Mouth, and Iceberg Rock, allowing you to trace the path of early explorers.
The trail is paved and equipped with handrails; however, given its difficulty, the trail is not recommended for visitors with heart or respiratory conditions.
Notably, this was the only means of access to the Carlsbad Cavern before elevators were installed in the 1930s, enhancing its historic and adventurous appeal. Please note that reservations are required to hike into the Natural Entrance, and it's necessary to purchase them in advance.
Attend a Bat Flight Program
Witness hundreds of thousands of Brazilian free-tailed bats exit the cave in the evening with the Bat Flight Program, a public viewing of bats exiting the cavern to begin their nightly insect hunt.
Open to all and free of charge, this program runs every evening from late May through October at the Bat Flight Amphitheater, situated at the Natural Entrance of the cavern, a short walk from the visitor center.
The program includes an informative ranger talk about bats before the flight begins. For the best bat viewing, plan your visit in August or September, when the baby bats and migrating bats join the flight.
This immersive wildlife encounter promises an unforgettable spectacle as the bats swoop out in the evening and return pre-dawn, creating a unique opportunity for nature enthusiasts of all ages to learn about and observe these fascinating creatures in their natural habitat.
Night Sky Programs
With its remote location, the park is perfect for stargazing. Carlsbad Caverns National Park offers Star Parties and Night Hikes scheduled on specific dates throughout the year. These free activities invite you to delve into the mysteries of outer space and desert nocturnal life.
"Star Parties" allow visitors to gaze upon far-off planets, distant galaxies, and hushed constellations through powerful telescopes under the guidance of knowledgeable park rangers. The park's remote location, far from the city's light pollution, ensures optimal stellar viewing.
The "Night Hikes" are equally enchanting. Under the starlit sky, you make a 1.5-mile round trip exploring the desert's nocturnal ecosystem.
Remember to dress comfortably with long pants and closed-toe shoes, bring a red light flashlight to preserve night vision, and always carry water and a snack.
King's Palace Tour
Explore four highly decorated chambers in an exhilarating subterranean tour with the King's Palace Tour at Carlsbad Caverns National Park. This moderately strenuous, 1.5-hour ranger-led trek takes you into the deepest publicly accessible part of the cavern, plunging 830 feet below the desert surface.
Over the course of this one-mile adventure, you'll encounter numerous striking cave formations, including helictites, draperies, columns, and soda straws. Be prepared for moments of profound darkness when rangers periodically switch off all artificial lights, immersing participants in the cave's natural state.
Note that the tour includes a steep ascent towards the end and some temporary light flickering; visitors should be sure to consider whether this is tolerable for them. Children under age six are not permitted.
Picnic at Rattlesnake Springs
A designated bird sanctuary, Rattlesnake Springs Picnic Area is a great place to relax, eat and bird-watch.
Located about 2.5 miles off Highway 62/180, this 40-acre oasis offers a well-equipped picnic area with tables, grills, restrooms, and available water. While enjoying your meal, you can appreciate the rare desert-wooded riparian scenery, designated as an Important Bird Area (IBA) by the National Audubon Society.
The area attracts bird watchers from around the globe, boasting a stunning variety of over 300 species amplified by its location at the crossroads of the southern Rocky Mountain, northern Chihuahuan Desert, and southwestern Great Plains biogeographic provinces.
This is not just a chance to eat but an opportunity to immerse yourself in a biodiverse, relaxing natural setting and witness a remarkable mix of wildlife and birds.
Hike the Chihuahuan Desert Nature Trail
Take in the stunning natural beauty of Carlsbad Caverns National Park with the Chihuahuan Desert Nature Trail, an outdoor activity suitable for all skill levels.
This mostly paved, accessible path stretches over a 0.5-mile length, offering a leisurely 30-minute journey with a slight change in elevation. Discover the unique flora of the Chihuahuan Desert as you follow the trail's multiple markers, providing detail and insight into the local plant life.
Visiting the trail is a wonderful way to explore the surroundings of the Guadalupe Mountains and the Chihuahuan Desert. Before setting off, stop by the visitor center to check the current and forecasted park conditions with a ranger.
Remember, be prepared for the potential lack of water, extreme temperatures, and isolation – take sufficient water and food supplies to ensure a successful hike through this beautiful landscape.
Visit Slaughter Canyon Cave
Take a ranger-led tour to see some of the park's largest bat colonies and most stunning formations. This is a strenuous 5.5-hour tour, available from March to September.
This adventure takes you deep into an electricity-free cavern, where narrow, uneven, and slippery trails challenge the intrepid explorer. In this untouched environment, the only light comes from your supplied helmet's headlamp and ranger flashlights.
Highlights include the 89-foot Monarch, one of the world's tallest columns, the sparkling Christmas Tree column, and the delicate ankle-high Chinese Wall. The traces of old bat guano mining excavations also echo human interaction with this wild space.
Participants must attend a mandatory safety orientation, wear suitable footwear such as hiking boots with aggressive tread, and bring along water, snacks, hats, and sunscreen for the trail.
In compliance with conservation practices, freshly laundered clothing and decontaminated footwear are also required to prevent the spread of White-Nose Syndrome in bats. The park provides all the necessary caving gear for a safe, thrilling exploration inside this awe-inspiring natural cathedral.
Backcountry Camping on the Guadalupe Ridge Trail
The Guadalupe Ridge Trail camping experience at Carlsbad Caverns National Park is a thrilling backcountry adventure. This strenuous journey traverses 100 miles through diverse ecosystems, ranging from the Chihuahuan Desert to mixed coniferous forests to riparian woodlands.
Your epic trek begins at Guadalupe Peak in Guadalupe Mountains National Park, the highest point in Texas, with the trail featuring rugged terrain and solid rock gradients of up to 60%. Optional side loops will lead you to Last Chance Canyon and Sitting Bull Falls, a desert oasis with mesmerizing waterfalls and pools.
As you traverse through Carlsbad Caverns National Park and Bureau of Land Management land, you'll be rewarded with breathtaking views of the demanding yet awe-inspiring Guadalupe Ridge. This 5 to 6-day backcountry camping experience is available in Winter, Spring, and Fall. Reservations are necessary.
Dawn of the Bats
Experience the extraordinary natural spectacle of the 'Dawn of the Bats' at Carlsbad Caverns National Park, a spellbinding wildlife adventure. This unique event, celebrated every third Saturday of July, invites you to watch the sunrise return flight of hundreds of thousands of Brazilian free-tailed bats that inhabit the cavern from April through October.
The gathering takes place at the Bat Flight Amphitheater, where the night creatures swoop back into the dark abyss of the cavern at dawn. Following this spectacle, visitors can engage in bat-related activities at the visitor center, culminating with the evening Bat Flight Program at the amphitheater.
These free events are wheelchair accessible and offer fully equipped restrooms, though pets are not permitted. Remember to leave electronic devices, including cameras and mobile phones, behind to protect the bats' natural behavior.
The 16 Best National Parks to Visit in June For Summer Fun
Are you looking for the perfect summer adventure? Look no further than these top national parks to visit in June! From the stunning wildflower displays at Lassen Volcanic National Park to the world-class whitewater rafting at New River Gorge National Park, this article provides insider tips and recommendations for an unforgettable outdoor experience. Don't miss out on the chance to explore these breathtaking natural wonders during one of the best months of the year!
6 National Parks To Avoid This Summer (And The Alternatives)
Are you planning a summer trip to a national park but want to avoid the crowds? Look no further than this article, which provides insider tips on which popular national parks to avoid and offers recommendations for six alternative destinations that offer unique experiences and stunning natural beauty. From exploring rugged peaks and pristine lakes at North Cascades National Park to discovering the geological history of Capitol Reef National Park, this article has everything you need to plan an unforgettable outdoor adventure this summer.
Best 16 Utah Vacation Spots
Are you looking for an unforgettable vacation spot with breathtaking natural beauty? Look no further than Utah! With stunning national parks like Zion and Bryce Canyon, as well as unique attractions like the Homestead Crater and Dead Horse Point, Utah has something for everyone. This article provides insider tips and recommendations for the best places to visit in Utah, from hiking to skiing to soaking in natural hot springs. Don't miss out on the chance to explore this incredible outdoor playground!
5 Waterfalls in Zion National Park For A Fabulous Day Out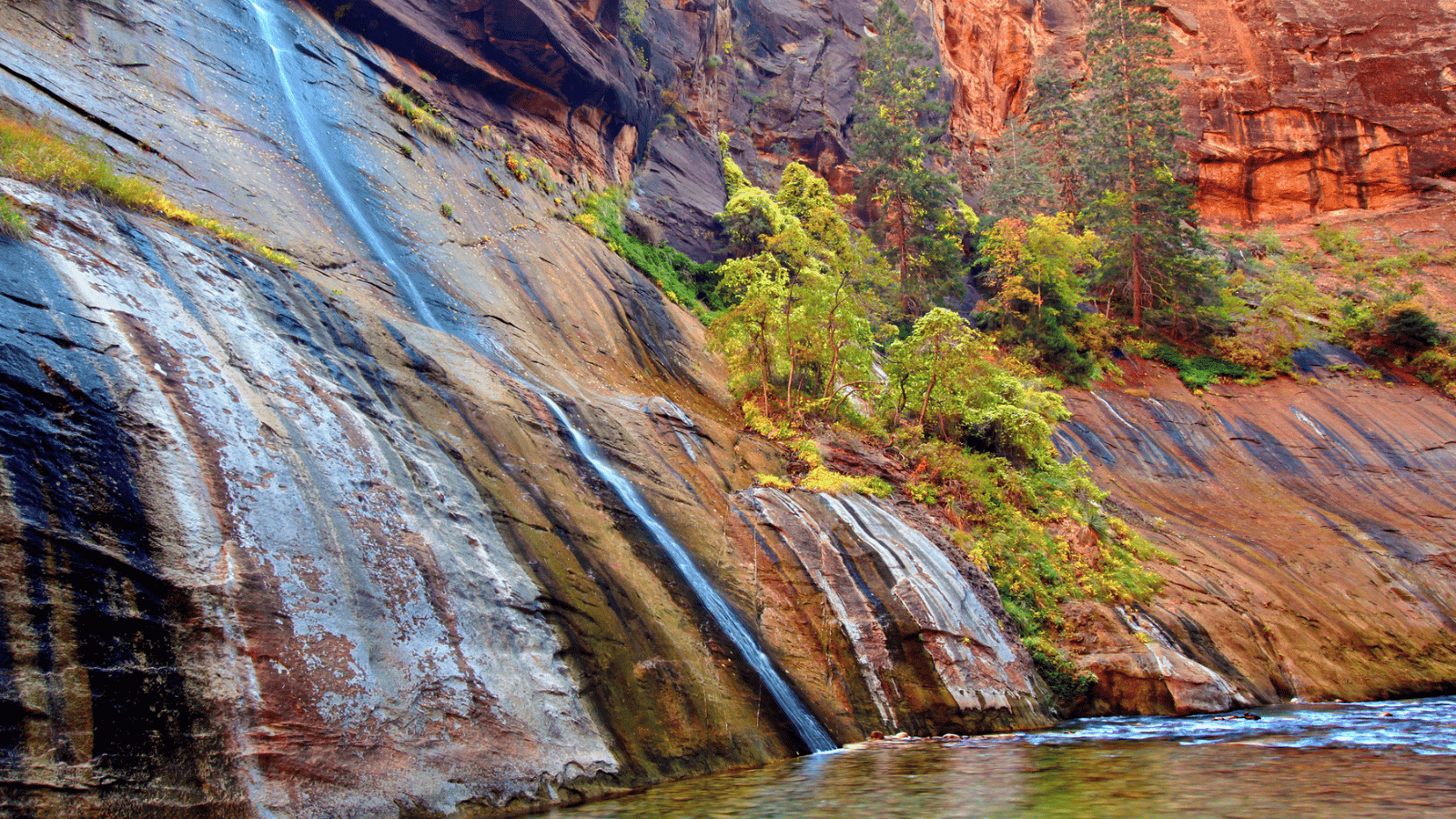 Are you a nature enthusiast looking for an outdoor adventure that will take your breath away? Look no further than Zion National Park in southwestern Utah! This article explores the park's stunning waterfalls, including the moderate hike to Archangel Falls and the more challenging Upper Emerald Pools. But that's not all – the article also highlights other natural attractions in the park, such as The Great White Throne and the Court of the Patriarchs. Don't miss out on the chance to explore this gorgeous landscape and experience the beauty of Utah's unique natural wonders!