Daniel is a copywriter who has well and truly been bitten alive by the 'travel bug'. After ticking off several North American National Parks and exploring Europe by train, his sights are now set on South East Asia. Usually with at least one camera locked and loaded, you'll find Daniel wherever there are mountains, lakes or beaches.
Love them or hate them, it feels like every phenomenon has a string of conspiracy theories attached to them these days, from the British Royals hiding as lizard overlords in disguise (yep) to Paul McCartney being replaced by a doppelgänger after his 'death' in 1966.
For those who do enjoy delving down a rabbit hole or two, join us as we embark on a thrilling journey into the depths of intrigue and unveil a curated list of must-visit destinations for conspiracy lovers!
Roswell, USA
Arguably the home of alien conspiracy theories, Roswell, New Mexico, is a Mecca for both UFO fanatics and conspiracy theorists alike.
Legend has it that back in 1947, an unidentified object crashed just outside the city, with the government quickly swooping in to cover up the incident. Since that date, Roswell has cemented itself as the go-to place for all things alien-related. Hosting UFO-themed festivals, local museums, and other alien-themed attractions, this is a must-visit for any conspiracy theorist!
Stonehenge, England
Stonehenge's enigmatic nature has long ignited a myriad of theories, spanning from extraterrestrial involvement to mystical energy alignments. The mysteries surrounding the origin, arrangement, and significance of the stones continue to intrigue researchers and visitors to this day.
The monument attracts fans from around the world, so who knows, you may just even bump into your future conspiracy theory bff!
Loch Ness, Scotland
After immersing yourself in the mysteries of Stonehenge, embark on a journey northwards to cross the Scottish Borders and visit its most famous creature!
Known affectionately as Nessie by the locals, the Loch Ness Monster legend dates back to the 6th century and gained widespread attention in 1933 after a couple claimed to see a large unidentified creature in the lake. A staple in both Scottish and UK culture, Nessie continues to draw fans and conspiracy theories to her shores every year.
Vatican City, Vatican
Calling all fans of Dan Brown and The Da Vinci Code! Delve into the world of intrigue and mystery as you step foot in Vatican City, where a complex and secretive history unfolds at every turn.
Explore the renowned Vatican Museums, including the iconic Sistine Chapel, immersing yourself in the controversial theories that revolve around secret societies, enigmatic manuscripts, and the captivating web of conspiracies surrounding the papacy.
Bermuda Triangle, Atlantic Ocean
Although not an exact location, the Bermuda Triangle has fascinated conspiracy theorists with its alleged mysterious disappearances of ships and aircraft for decades.
Situated in the Atlantic Ocean, adventurous conspiracy lovers can embark on thrilling dives, unearthing forgotten wreckages, or embark on adventurous cruises, unraveling the legends and tales that haunt these infamous waters.
The 16 Best National Parks to Visit in June For Summer Fun
Are you looking for the perfect summer adventure? Look no further than these top national parks to visit in June! From the stunning wildflower displays at Lassen Volcanic National Park to the world-class whitewater rafting at New River Gorge National Park, this article provides insider tips and recommendations for an unforgettable outdoor experience. Don't miss out on the chance to explore these breathtaking natural wonders during one of the best months of the year!
6 National Parks To Avoid This Summer (And The Alternatives)
Are you planning a summer trip to a national park but want to avoid the crowds? Look no further than this article, which provides insider tips on which popular national parks to avoid and offers recommendations for six alternative destinations that offer unique experiences and stunning natural beauty. From exploring rugged peaks and pristine lakes at North Cascades National Park to discovering the geological history of Capitol Reef National Park, this article has everything you need to plan an unforgettable outdoor adventure this summer.
Best 16 Utah Vacation Spots
Are you looking for an unforgettable vacation spot with breathtaking natural beauty? Look no further than Utah! With stunning national parks like Zion and Bryce Canyon, as well as unique attractions like the Homestead Crater and Dead Horse Point, Utah has something for everyone. This article provides insider tips and recommendations for the best places to visit in Utah, from hiking to skiing to soaking in natural hot springs. Don't miss out on the chance to explore this incredible outdoor playground!
5 Waterfalls in Zion National Park For A Fabulous Day Out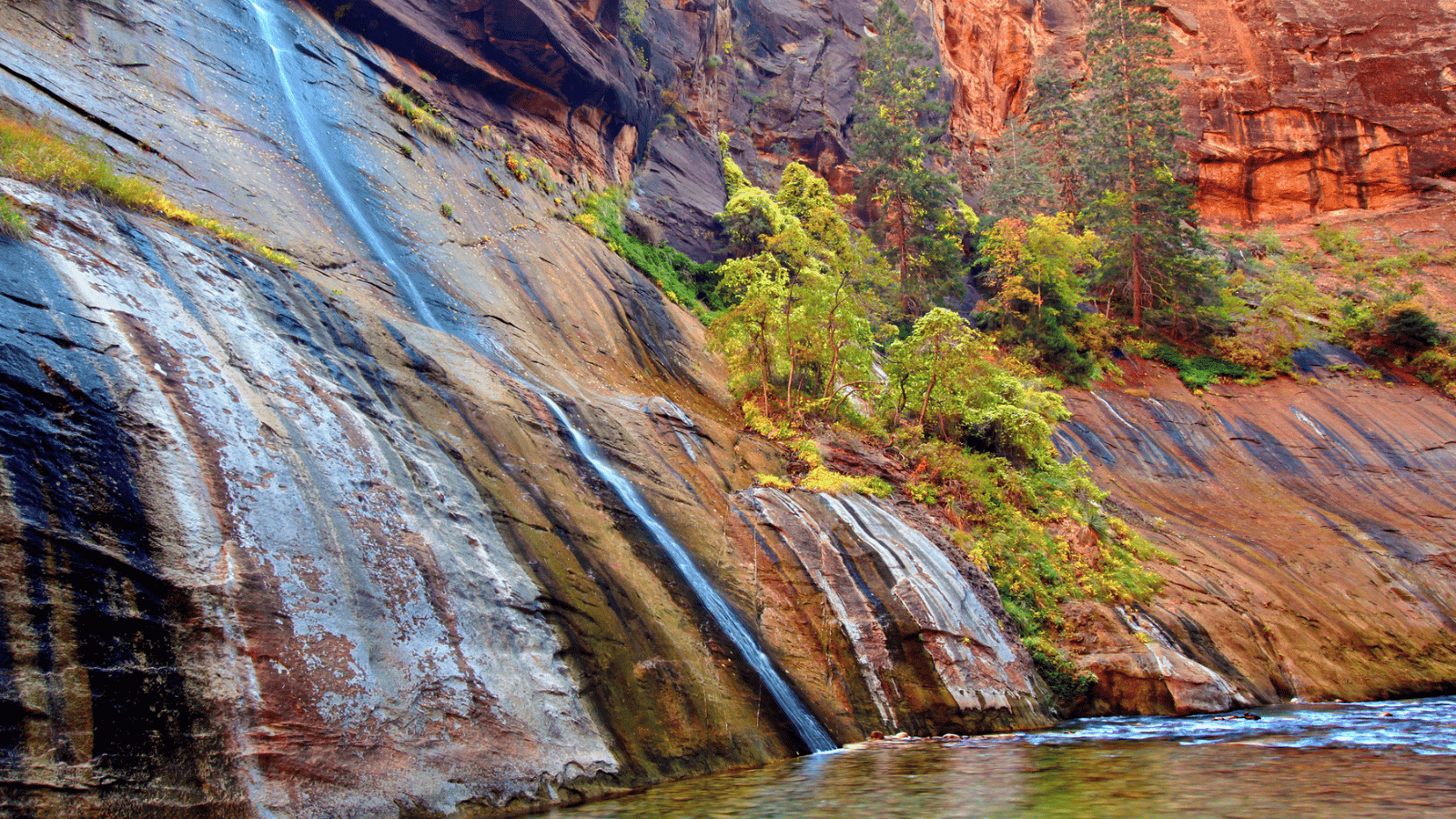 Are you a nature enthusiast looking for an outdoor adventure that will take your breath away? Look no further than Zion National Park in southwestern Utah! This article explores the park's stunning waterfalls, including the moderate hike to Archangel Falls and the more challenging Upper Emerald Pools. But that's not all – the article also highlights other natural attractions in the park, such as The Great White Throne and the Court of the Patriarchs. Don't miss out on the chance to explore this gorgeous landscape and experience the beauty of Utah's unique natural wonders!